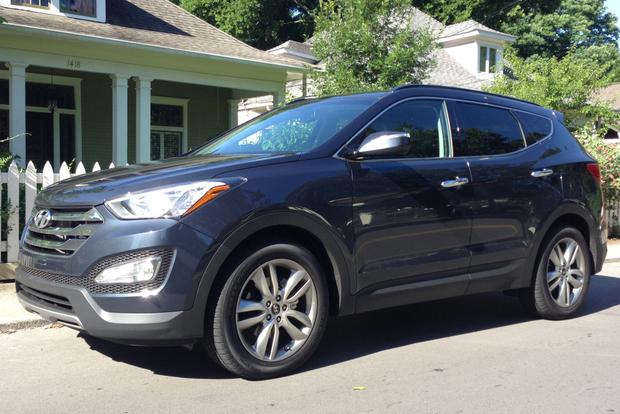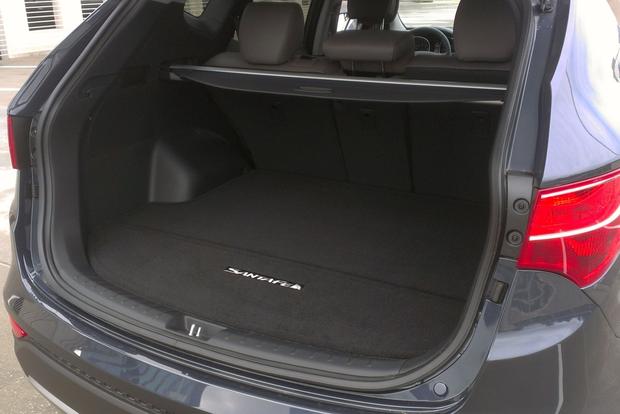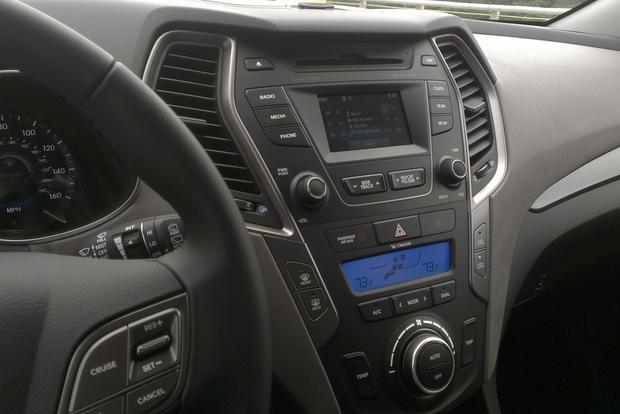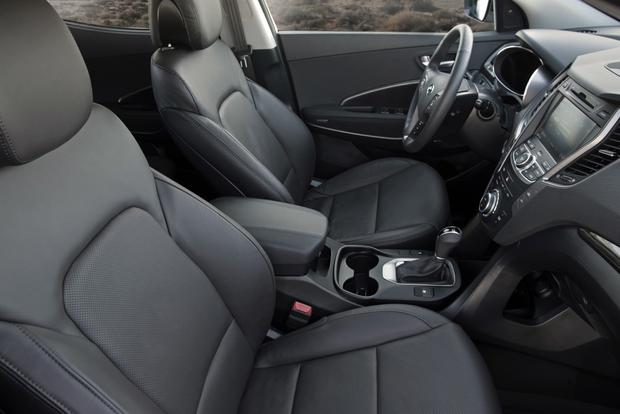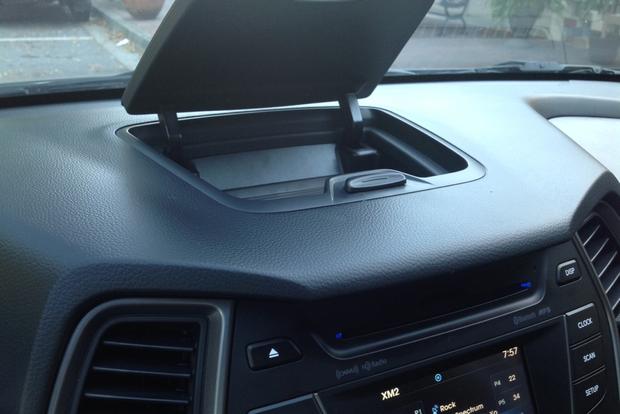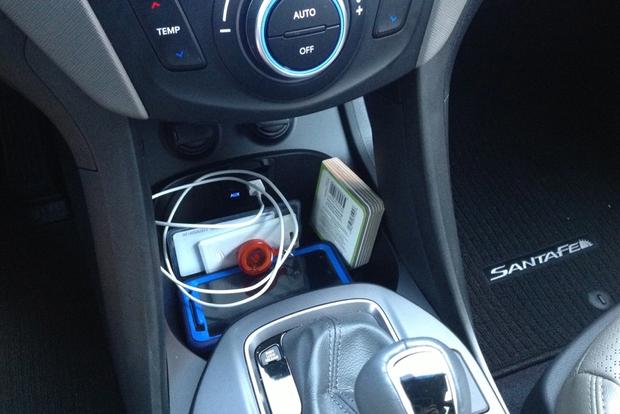 There's one real measure of a great SUV. It's not speed, agility, fuel economy or even stylishness.
For me, the one true measure of a great SUV is interior storage space and flexibility. Although the Hyundai Santa Fe Sport handles well, is good-looking and gets decent fuel economy, none of that would matter if it weren't useful.
The center storage box is big enough to hold a small purse or just an assortment of smaller things. It's also divided with a small tray that sits on the upper part of the bin, making it easy to store loose items such as keys, ID badges, sunglasses and change.
There's even a small covered storage box on top of the dash. It gets direct sun, so you can't put a Snickers bar up there, but it is good for anything not affected by heat. Another storage area is just ahead of the shifter; it looks small but is big enough to hold a phone or iPod and a few other everyday items.
Each front door has a large storage pocket, too.
The interior is another high point for the Santa Fe Sport. The feel is of much higher quality than you'd expect for a Hyundai or any mid-priced, car-based SUV. The look won't fool anyone into thinking it's a Lexus, but that's largely due to the use of large black buttons with simple white words such as "Radio."
Making those buttons a little smaller and using universal symbols instead of just words in a plain font would really make the cabin look as high-end as it feels.