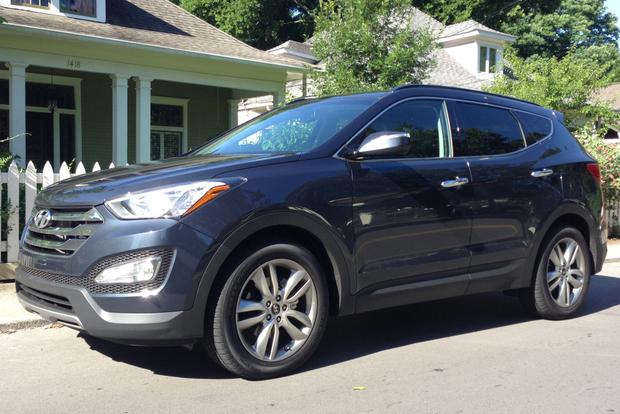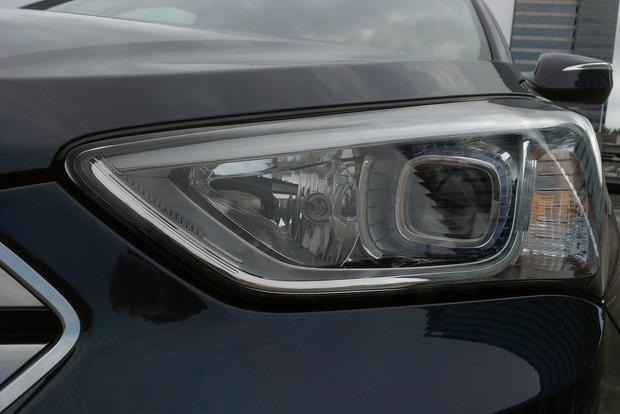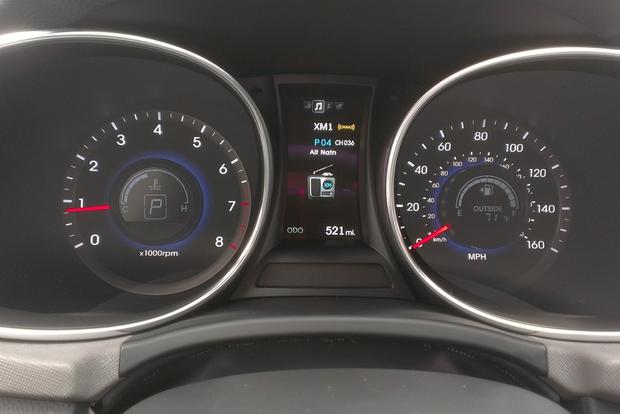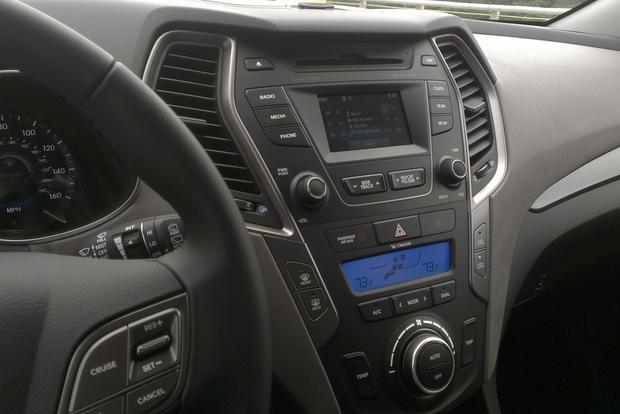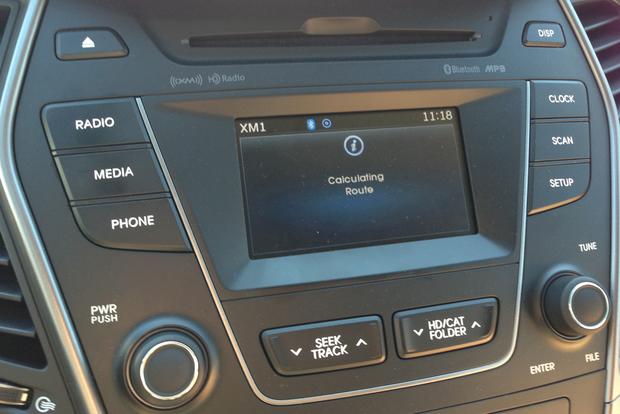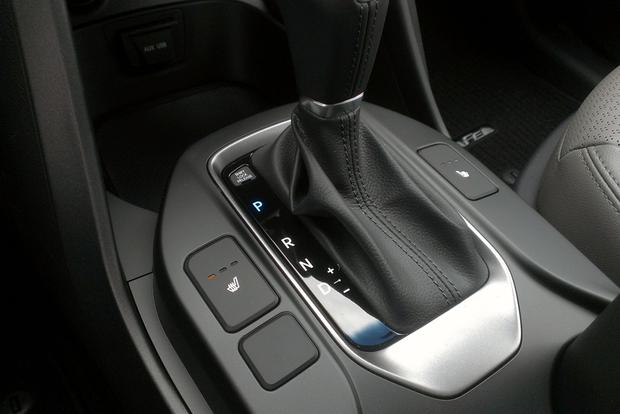 As we spend more time with our long-term 2013 Hyundai Santa Fe Sport, we're getting to know it better and better. In some cases, that's good, as we're consistently discovering new and exciting things we like about the Santa Fe Sport. But we're also discovering a few flaws that can be hard to really learn about until you've spent a few weeks -- or months -- behind the wheel.
Big Power
Without fail, everyone on our staff who drives the Santa Fe comments on its power. That's no surprise: The crossover's 264-horsepower 4-cylinder delivers class-topping performance and 0-to-60 miles per hour time in the mid-6-second range, which is nearing the sports-car realm. The sporty feel is enhanced by the crossover's turbocharged power delivery, which includes a mid-range rush rather than a linear progression.
One staffer said our all-wheel-drive test car is much quicker than the front-wheel-drive Santa Fe Sport. That's not usually the case due to the added weight of all-wheel drive, but our staffer is convinced it's true in this model. The reason? Front-wheel-drive models struggle to handle the turbocharged engine's big power. For that reason alone, you may want to consider all-wheel drive -- no matter where you live -- if you want the 2.0-liter turbocharged powertrain. Otherwise, you may find yourself buying front tires more often than you like.
Technology: Good and Bad
As we've passed more hours in the Santa Fe Sport, we've discovered both benefits and drawbacks to the crossover's surprisingly long list of tech features. On the "benefits" side, we love that Hyundai's Blue Link infotainment system emails us a monthly vehicle diagnostics report showing the status of all major systems on the car. That's important for drivers who don't want to be constantly checking under the hood or worrying about mechanical failure.
Another benefit is the car's backup camera. It's a little small, but we appreciate that the Santa Fe has one at all, considering we didn't opt for the navigation system. Moreover, we enjoy that it includes green, yellow and red lines to show us how far we are from bumping into curbs, cars or our own garages.
As for technology drawbacks? So far, the Santa Fe Sport's biggest has been Bluetooth. One staffer complains that the system often stops working in the middle of a call, muting the person on the other end with no explanation. The result is an annoying redial, which defeats much of the ease and convenience of Bluetooth.
Still, we've enjoyed settling into our 2013 Hyundai Santa Fe Sport -- and we look forward to zooming around in the crossover during the coming months.