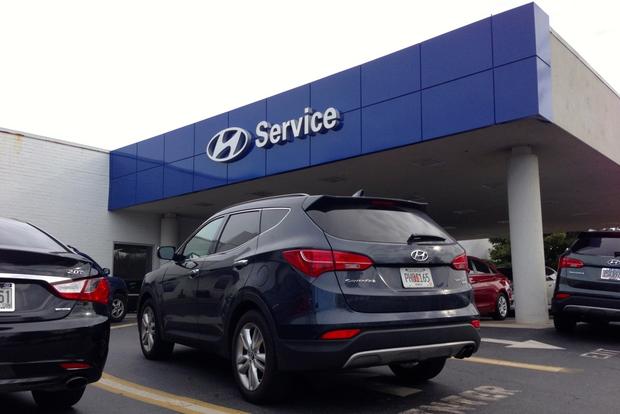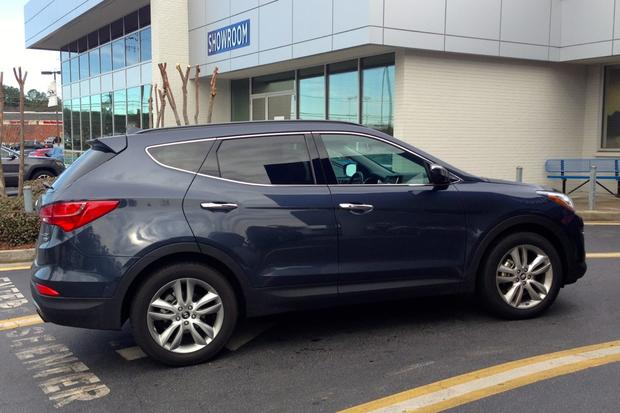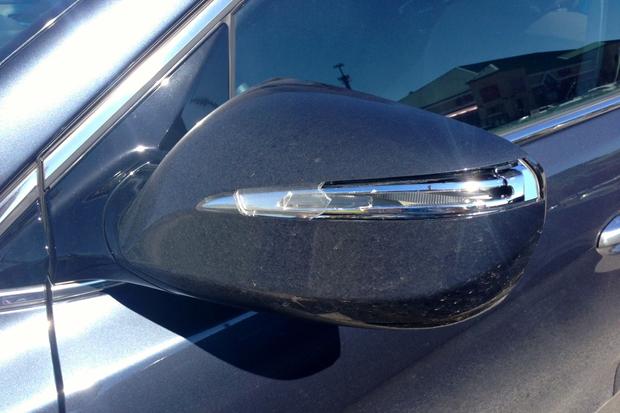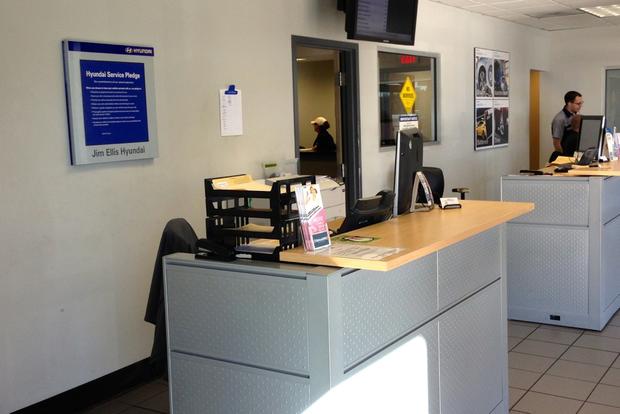 We recently brought our 2013 Hyundai Santa Fe Sport long-term test car to our local Hyundai dealership for service. A few items needed addressing, including its 7,500-mile service, some worn wiper blades and a door-mirror replacement. This was needed after some highway road debris snagged a mirror, damaging the plastic housing surrounding it.
Our visit started off on an unpleasant note when we weren't able to schedule the service using the dealership's convenient online service scheduler. The main issue was that the system would show available times, then denote that they weren't available when we'd try to sign up for one of them.
As a result, we simply brought in the Santa Fe Sport with no appointment -- a choice that didn't seem to bother the service advisor, who had us entered into the system and ready for service very quickly. We didn't wait with the crossover but rather dropped it off and told the dealer to take whatever time they needed.
Returning later to pick up the Santa Fe Sport, we were impressed with its overall condition, though we were a little dismayed with our bill. The $60 quote for the 7,500-mile service turned into a $190 invoice, a figure that was only corrected after we brought it to the attention of a service advisor. In all, we paid the correct $60 figure for the service and another $50 for wiper blades.
Hyundai gave us a quote of more than $600 to fix the mirror assembly, which would have to be special-ordered and painted. The $600-plus figure didn't quite justify going through an insurance company and served as a reminder to budget a little extra each year in case something happens when you're on the road. That said, because the mirror is still intact, we ultimately decided not to fix it during this visit.
In all, we're pleased with our 2013 Hyundai Santa Fe Sport. And, barring a few small issues with scheduling our appointment and the original bill for service, we're also pleased with our dealership experience.