Car Review
2013 Infiniti G Coupe & Convertible: New Car Review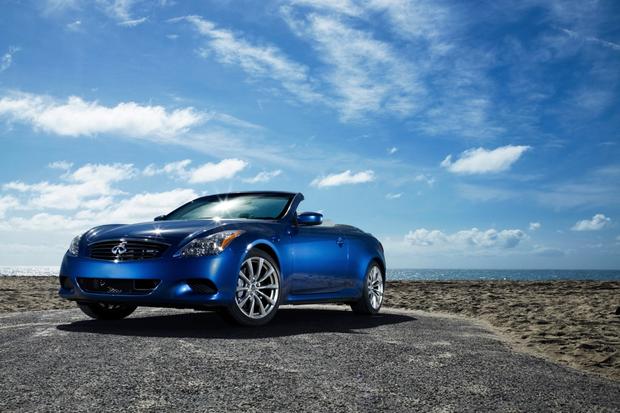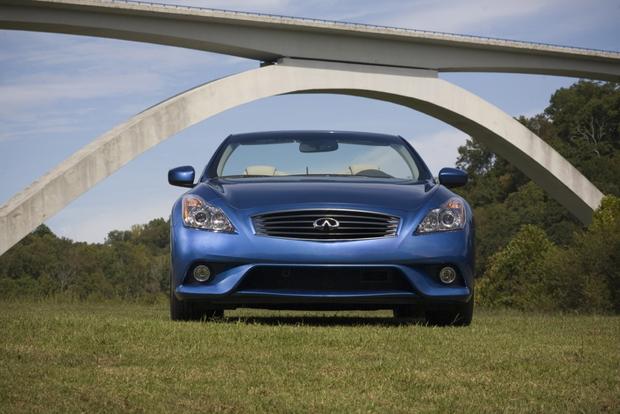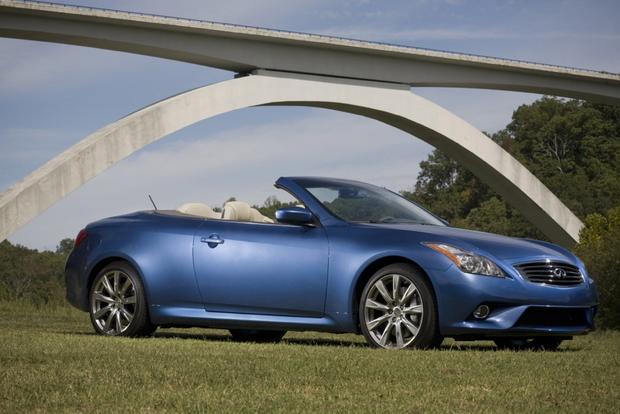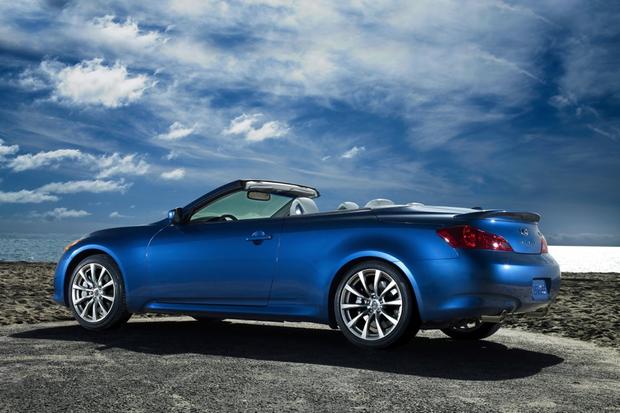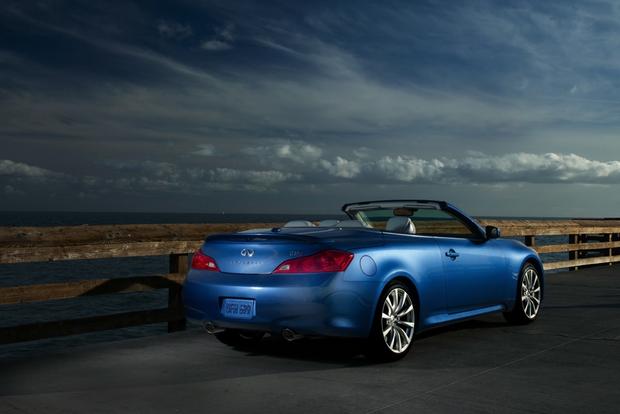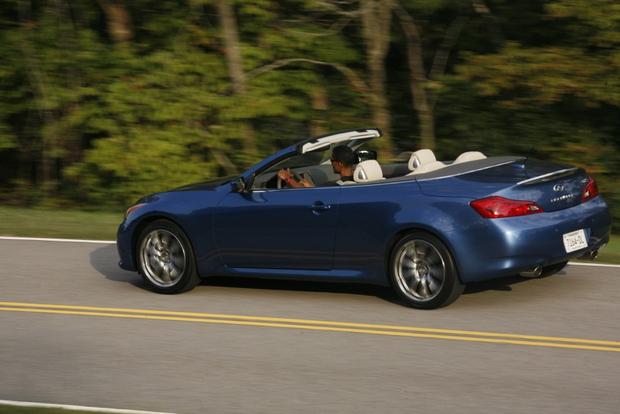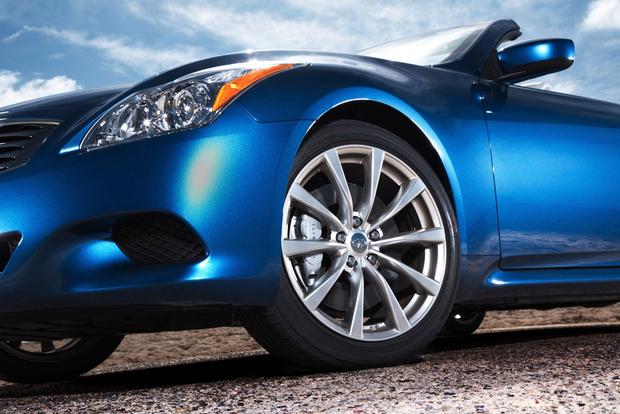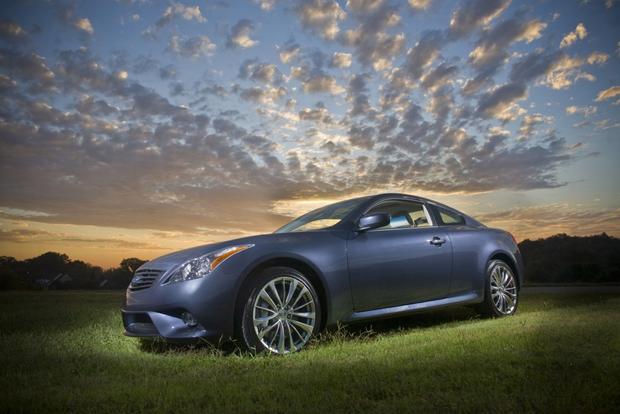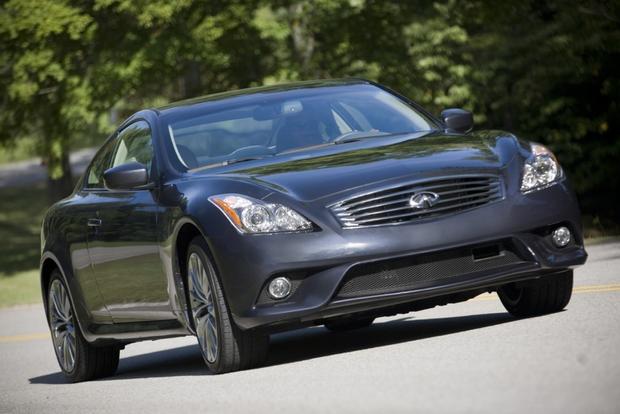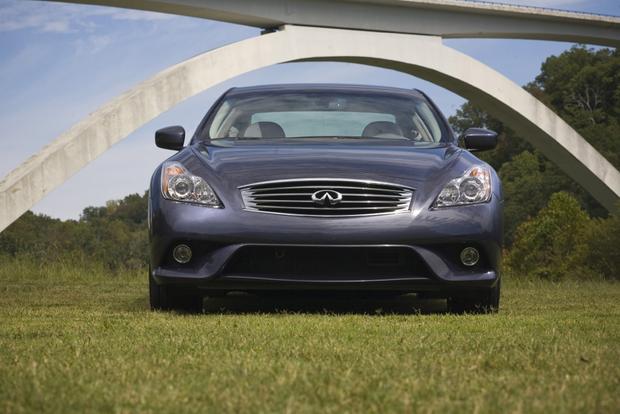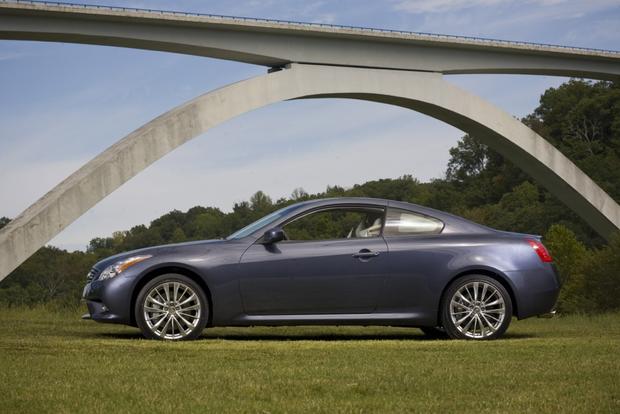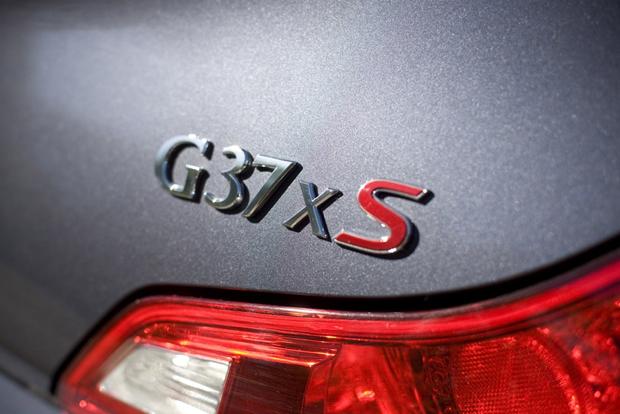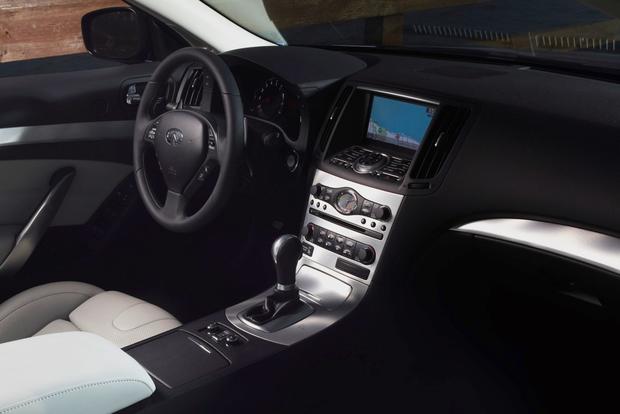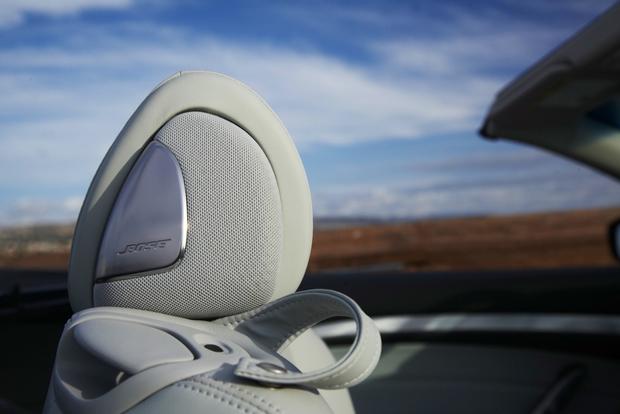 Pros: Brilliant handling; smooth, powerful V6; great balance of performance and luxury.
Cons: Tiny rear seat; somewhat firm ride; needs more horsepower on the IPL version if it's to compete with BMW M cars.
What's New: The 2013 Infiniti G coupe/convertible base model has been dropped, leaving only the Journey, x AWD, Sport 6MT and two IPL (Infiniti Performance Line) models. The convertible is offered in Journey and Sport 6MT--and, for the first time, IPL.
The performance coupe is becoming a rare bird these days. Two doors and room for little more than two adults doesn't seem to hold the same allure it once did. But, for those lucky enough to still appreciate such a car, there is the Infiniti G coupe and convertible. Unlike the so-called 4-door coupes being rolled out by such automakers as Mercedes-Benz, VW, Audi and BMW, Infiniti remains true to the formula that makes personal transportation, well, personal.
Traditionally, a coupe has always had two doors and, to the truly faithful, only two seats. But the 2013 Infiniti G37 coupe makes sense to us because its small backseat isn't really a setting for two adults. It's a nice just-in-case emergency spot you won't find on a Porsche Boxster or BMW Z4. In fairness, the G37 coupe and convertible do have some drawbacks. The demure trunk isn't going to swallow much more than a few pieces of luggage and, in convertible form, is practically nonexistent with the retractable hard top folded down. The G37 also sits low, making it somewhat difficult to climb into and out of, and it carries a pretty high price for offering so little convenience.
But those looking at a coupe usually aren't looking for convenience; they're looking for excitement and passion and something that turns everyone's head in their direction. Those are skills that the 2013 Infiniti G37 coupe and convertible have perfected.
Comfort & Utility
Front seat passengers will find the G37 coupe fairly comfortable, but headroom is not as abundant as legroom. The convertible gets a pass from this criticism, but only in nice weather. As for the G37's back seat, let's just say it's little more than a pretty parcel shelf in the coupe, and in the convertible it's more like an afterthought.
It's a bit of a drop into the G37's seats, but not nearly as difficult as in a Mazda Miata or a Chevrolet Corvette. In any case, agility and youth are probably going to be helpful. Once you're seated, the G37's seats wrap their leather-bound bolsters around you like a warm embrace. On the Sport model, the driver's seat features power adjustable side and thigh bolsters and a manual thigh support extension. The same seats are also included on the high-performance IPL. Only they can be had in red leather. Slick!
The convertible mirrors the coupe in most aspects, save for the retractable hard top that stows away beneath a body-color panel in seconds. The convertible also has an adaptive audio system that compensates for wind and road noise generated with the top lowered.
The G37's performance credentials don't overshadow its luxury side; Infiniti calls on its best equipment. Standard on the Journey are Infiniti's keyless entry and start system; leather seating; heated front seats; 7-inch color LCD monitor and 6-speaker stereo; Bluetooth hands-free phone connectivity; USB/iPod port; dual-zone automatic temperature control; and a rear-view monitor. The Sport adds a 6-speed manual transmission; 19-in wheels with performance tires; sport suspension, brakes and steering; a power glass moonroof; voice-activated navigation; an 11-speaker Bose Studio on Wheels sound system; and a rear sonar backup warning system.
Available options include the Premium package, which adds, among other items, a power moonroof; Bose audio; a power tilting and telescoping steering wheel; and 2-way power lumbar support for the driver's seat. The Navigation package includes a voice-activated navigation system with available XM traffic and weather updates, while the Sport package adds 19-in wheels with W-rated summer performance tires; a limited-slip rear differential; upgraded brakes; and a 12-way power driver's seat.
Technology
The bulk of the G37's technology can be found in the aptly named Technology package. Topping the list of offerings is Intelligent Cruise Control, which helps maintain a safe distance between you and the traffic ahead; Brake Assist with preview braking; rain-sensing wipers; and an Advanced Climate Control system that purifies air entering the cabin.
Infiniti's hard-drive-based navigation system can be equipped with XM NavTraffic and NavWeather, and offers voice recognition for navigation, audio and vehicle information.
Performance & Fuel Economy
The G37 uses a potent yet efficient 3.7-liter V6 engine. In Journey, Sport 6MT and x AWD models, this engine makes 330 horsepower and 270 lb-ft of torque. The same engine in the G37 IPL is tuned to produce 348 hp and 276 lb-ft of torque. Fuel economy with the standard 3.7-liter is 19 mpg city/27 mpg highway (18/25 mpg with AWD and 17/25 mpg with the manual transmission). Fuel economy for the Convertible is rated at 17 mpg city/25 mpg highway (16/24 mpg for the AWD), while the IPL is rated at 19/27 mpg with manual transmission and 17/25 mpg with the automatic.
Journey and x AWD models all have a 7-speed automatic transmission with manual shift mode and Downshift Rev Matching. The Sport trim has a close-ratio 6-speed manual transmission. The IPL can be equipped with either transmission.
The AWD models use Infiniti's Intelligent AWD system. It has a rear bias until the system senses the rear wheels slip; then power is routed to the front and rear equally until traction is regained.
Safety
The 2013 Infiniti G37 coupe features front, front side impact and side curtain airbags, as well as electronic traction and stability control; 4-wheel ABS; and a tire pressure monitoring system. The convertible has the same features except that its side curtain airbags are mounted in the doors, and it includes a set of pop-up rollover bars behind the rear seats that activate in the event of a rollover situation.
Driving Impressions
You won't have to twist any of our test drivers' arms to get them to admit the G37 coupe is one of our favorite performance cars. Even in luxury Journey trim, the G37 is a marvelous machine. The suspension is firmer than in the G37 sedan, but as long as the road stays smooth, the ride does, too.
Move up to the G37 Sport, and you'll get exhilarating acceleration with razor-sharp handling. The G37 lives for the curve, exhibiting excellent stability and tenacious grip. AWD makes a great car greater, but the 6-speed manual transmission and sport suspension on the Sport model win us over every time.
Those seeking Infiniti's version of the ultimate driving machine owe themselves a test drive in the G37 IPL. Although it's not significantly more powerful than the Sport, its suspension, brakes, steering and throttle response have been tweaked to peak performance.
Other Cars to Consider
BMW 3 Series Coupe and Convertible - The 3 Series coupe and convertible have another year before they get the all-new look and engines of the 3 Series sedan, but they are still enviable and every bit as focused as the G37.
Cadillac CTS Coupe - The CTS delivers excellent performance but with a smoother ride, a much bigger back seat and trunk and a look that is proudly American.
Lexus IS Convertible - The IS 350C offers a bit more legroom up front than the G37, but its engine is not as powerful, its handling not as sharp.
AutoTrader Recommends
Our convertible choice is the G37 Journey with Premium, Technology and Navigation packages. For the coupe, we'd go with the G37x AWD. It delivers great year-round performance, which is especially important to those who live in snowy climes.