Car Review
2013 Kia Optima Hybrid EX: Real World Review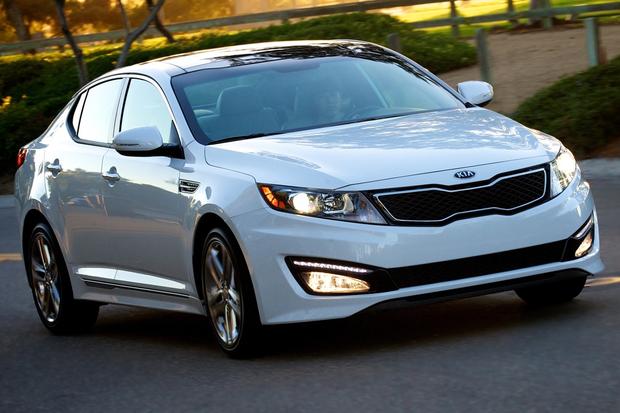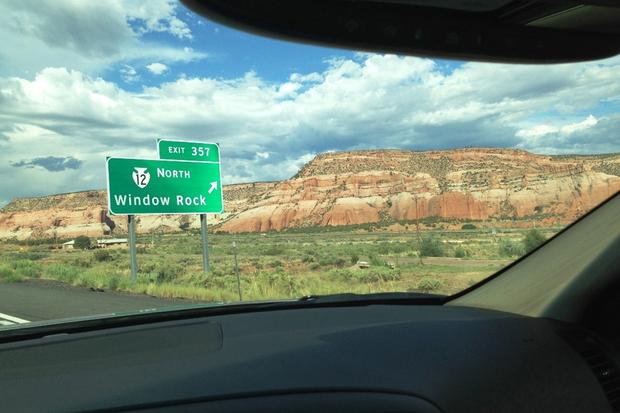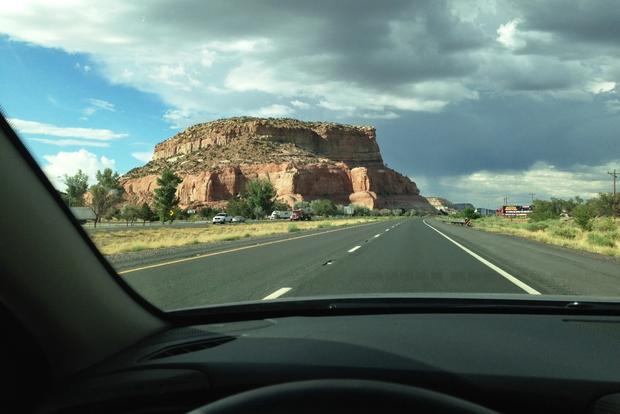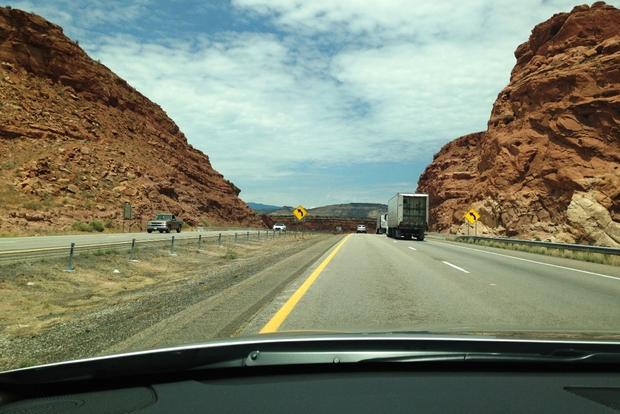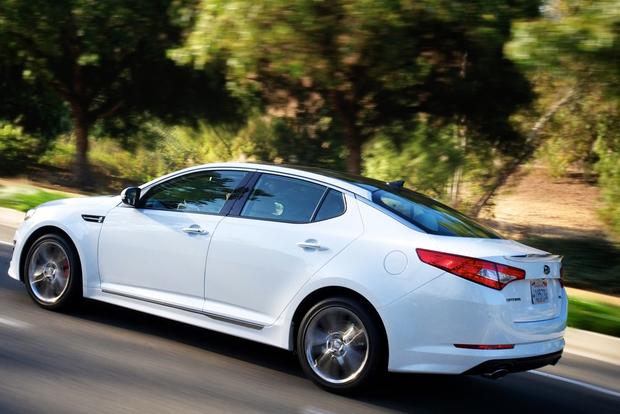 When I picked up a 2013 Kia Optima Hybrid EX to drive from Los Angeles to Albuquerque for a friend's wedding, I frankly found myself wishing for a Cadenza instead. The Cadenza, you see, is an all-new luxury sedan with a 293-horsepower V6, whereas the Optima Hybrid is a 199-hp family sedan that's been around since 2011. If you're going to roll to a wedding in a Kia, the Cadenza seems like the obvious choice.
But after a few miles in the saddle, I had to reassess. The Cadenza may be newer, stronger and fancier, but it's also considerably more expensive -- and the Optima Hybrid is so quiet and composed on the open road that it's hard to imagine wanting anything more. With the well-executed Optima, Kia has reduced the chasm between luxury sedans and family sedans to a crevice. What's more, the Hybrid's mid-30s fuel economy puts the Cadenza's 28-miles-per-gallon ceiling to shame, and with 235 lb-ft of torque on tap, it even feels fast sometimes.
So, would I buy an Optima Hybrid? No; I'd get the 274-hp, 34-mpg Optima Turbo instead. But I did come away from my 2,000-mile test drive with newfound respect for the Hybrid's capabilities. I actually looked forward to driving this car every day, and I've never felt that way about the Toyota Camry Hybrid, for example, or even the stylish Ford Fusion Hybrid. Cadenza, schmadenza; the Optima Hybrid turned out to be an excellent car for the occasion.
Highway Heaven
It's genuinely hard to find fault with the Optima Hybrid's high-speed character. There was one coarse stretch of Interstate 40 that elicited some intrusive grumbling from the tires, but otherwise, road noise was barely noticeable. Vibrations in my test car were all but nonexistent, and you only hear the Hybrid's 4-cylinder engine during rapid passing and merging maneuvers. It wasn't long ago that you had to spend serious money to get this level of refinement; I'm talking Lexus money, or even Mercedes money. But now you can get it in the $32,725 Optima Hybrid EX -- and if you're cool with the non-hybrid Optima, which should deliver the exact same highway experience, it's a whopping $10,000 cheaper to start.
Improved Performance
Whereas most hybrids employ continuously variable automatic transmissions (CVTs), the Optima Hybrid uses a conventional 6-speed automatic transmission, and it was a weak link when the car debuted. I remember sampling an early-production 2011 Optima Hybrid and finding the powertrain a little rough around the edges, so I was wondering if Kia had sorted that out in the intervening years. Answer: You betcha. Thanks to ongoing tweaks by the engineers, as well as a significant boost in overall torque for 2013 (from 195 to 235 lb-ft), the 2013 Optima Hybrid feels responsive and powerful when you punch the throttle. You might not believe that a hybrid family sedan could be fun to drive, but I really enjoyed giving this Kia a workout.
Mileage Report
The 2013 Kia Optima Hybrid EX is an Environmental Protection Agency-rated 35 mpg city/39 mpg hwy, and my experience suggests that those figures are overly optimistic. I put a lot of straight highway miles on this car, and my best tank was 36.3 mpg. Now, I probably averaged 70 to 75 mph through the desert with the air conditioning on, so 39 mpg may be attainable under less-demanding circumstances. But my mixed-driving tanks were closer to 30 mpg, so the 35-mpg city rating seems questionable. Still, the Optima Turbo mentioned above is rated at just 22 mpg in the city despite its impressive 34-mpg highway rating, so there's no doubt that the Hybrid is a fuel-sipper by comparison. If you're deciding between the two, it just depends on whether power or fuel economy is your No. 1 priority, as they're both impressively well-rounded products.
The Bottom Line
I could go on about the Optima Hybrid's head-turning style, or its cool cockpit-like dashboard, or its amazingly roomy backseat. The point is, this is just a very good car across the board, and I'd even say it's a great car for the money. I ferried some of my fellow wedding guests around Albuquerque, and they had similarly favorable impressions. I wasn't expecting much from the Optima Hybrid going in, but I have to give credit where credit's due: Kia did a top-notch job with this car.