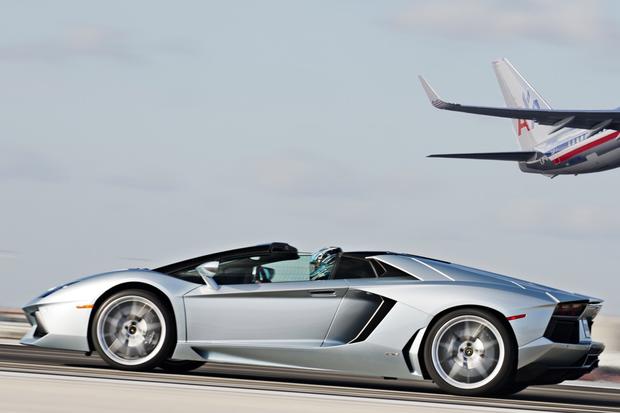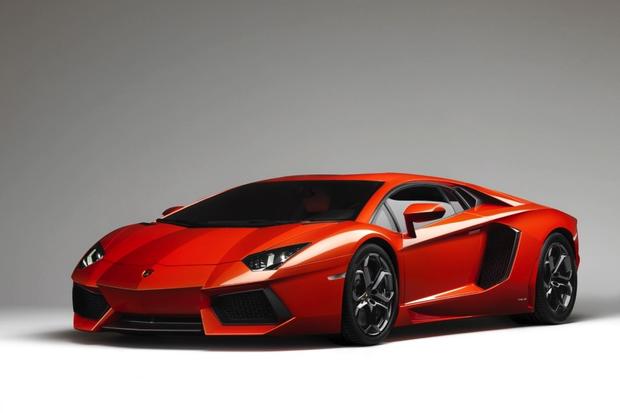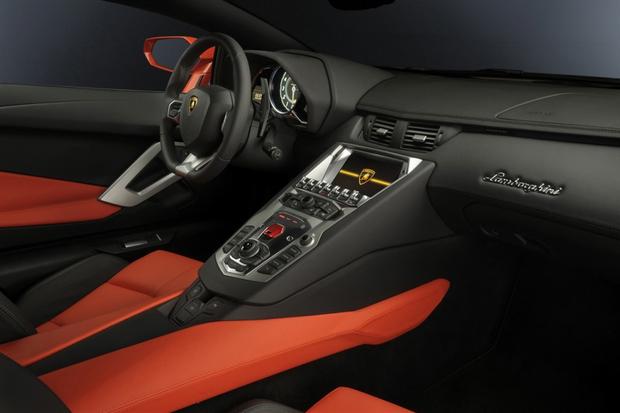 Pros: Wild styling says "look at me" to everyone you pass; V12 offers ridiculous power in any situation; Now slightly "greener" than last year's model
Cons: You'll never be able to blend in; Pricing is astronomical, even for a Lamborghini; Still no dual-clutch automatic like Ferrari, McLaren and Porsche
What's new: The 2013 Lamborghini Aventador adds an open-top Roadster model to its lineup for the new model year. Other changes include cylinder deactivation and a start-stop system designed to improve gas mileage. There are also stiffer springs to improve handling, new carbon fiber options and a new wheel design.
Overview:
The Lamborghini Aventador debuted in 2012 as a replacement for the wild Murcielago. Both models can trace their lineage to the original Lamborghini Miura, which ushered in the still-popular era of mid-engine supercars. Like the Miura, the Aventador features two doors, two seats and 12 cylinders - but that's where the similarities end.
The Aventador's V12 is a 6.5-liter unit that produces a tremendous 691 horsepower and 509 pound-feet of torque. Like the Murcielago, the Aventador includes standard all-wheel drive. But while the Murcielago offered a six-speed manual transmission, the Aventador only uses a seven-speed sequential manual with an automated clutch. According to Lamborghini, 0-to-60 comes in under three seconds.
The 2013 Lamborghini Aventador starts at nearly $400,000, while it will take more than $440,000 to buy an Aventador Roadster. The new convertible Aventador features a two-piece removable roof that's made from lightweight composite - a big step up from the Murcielago Roadster's fabric soft top.