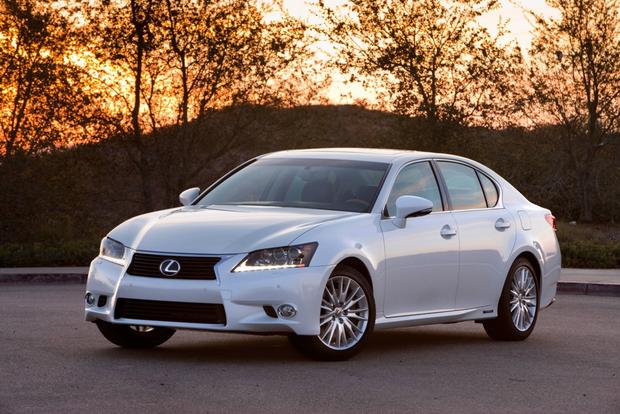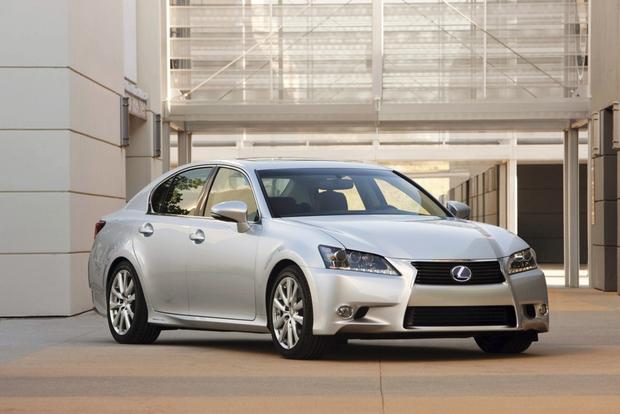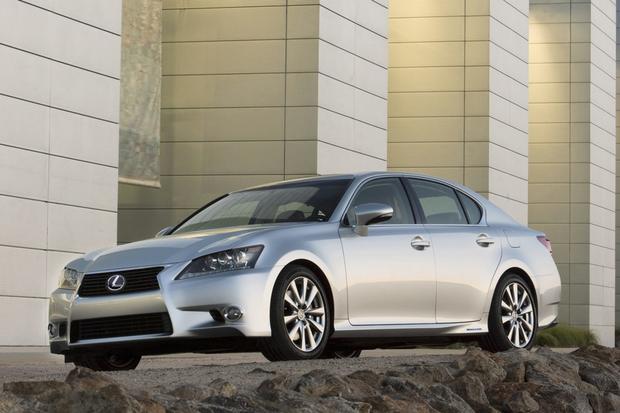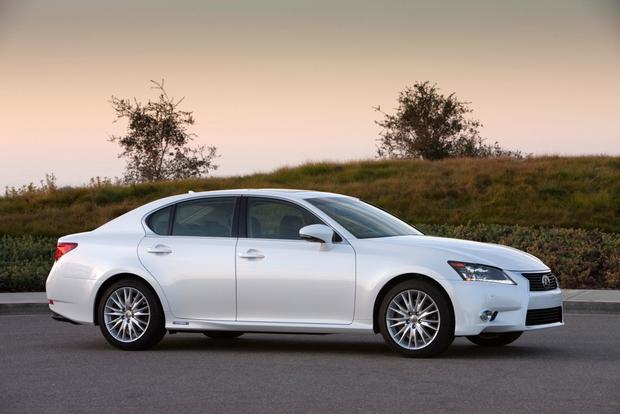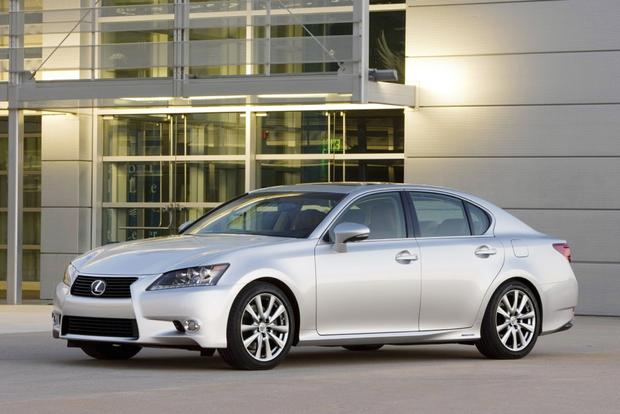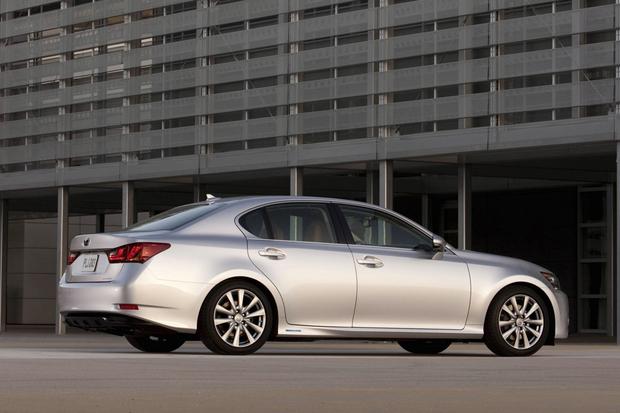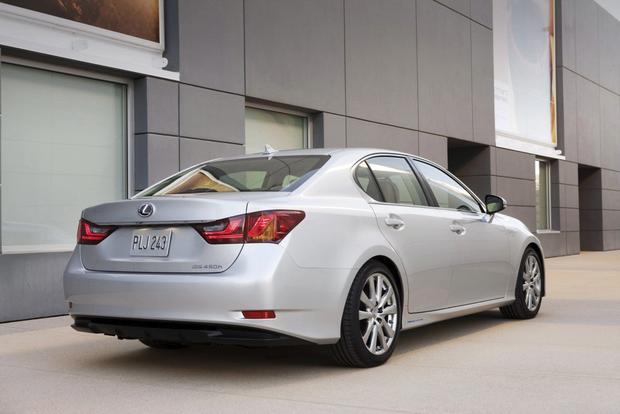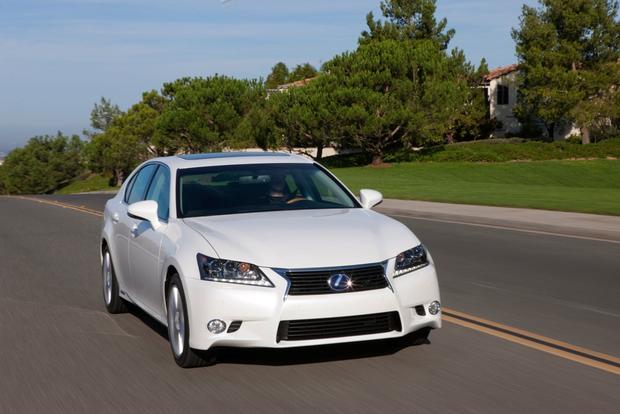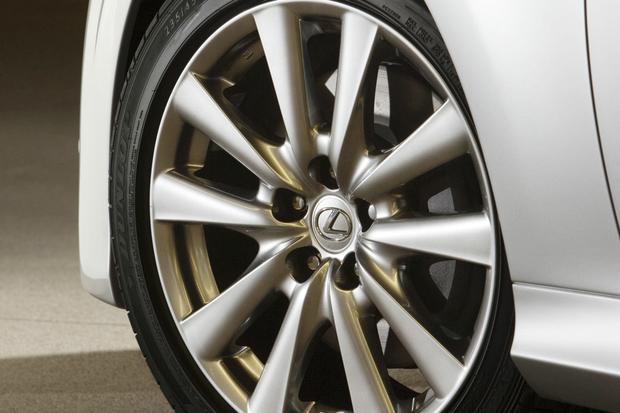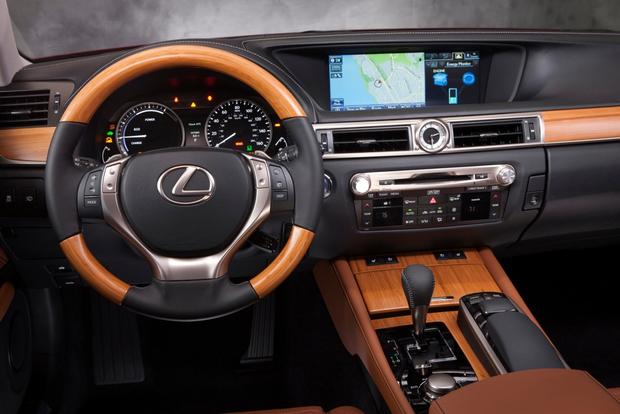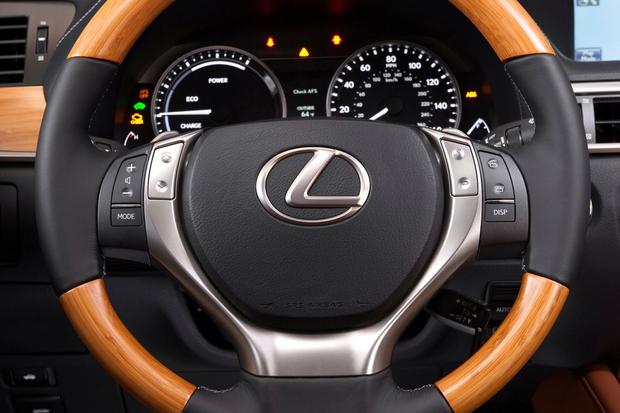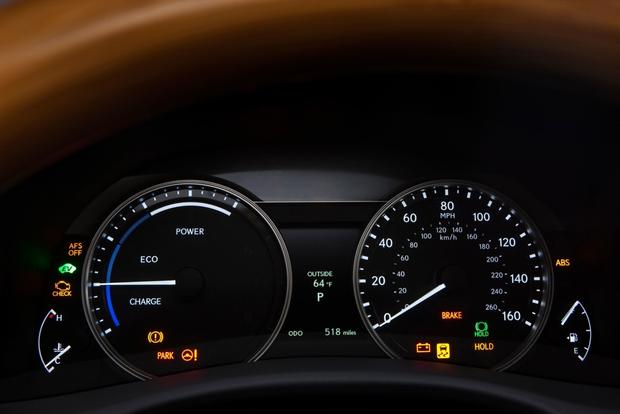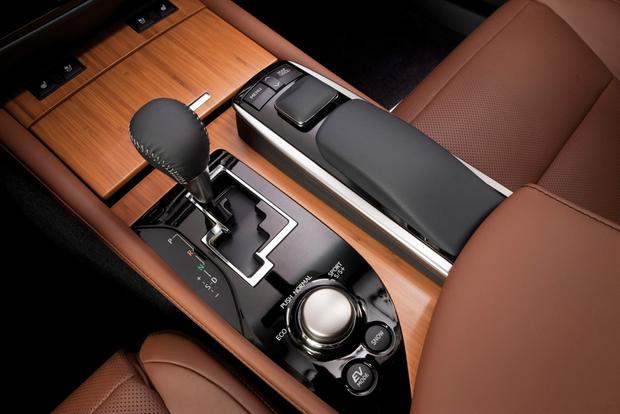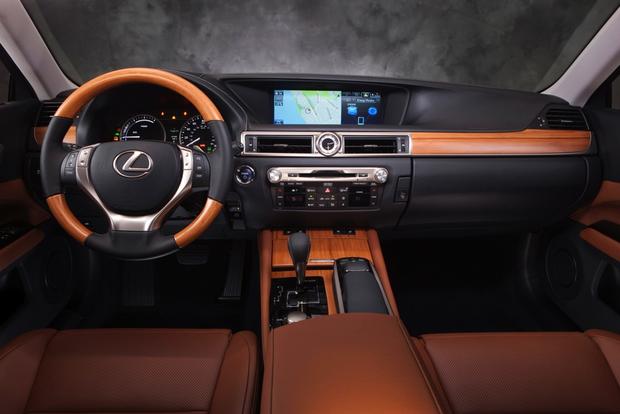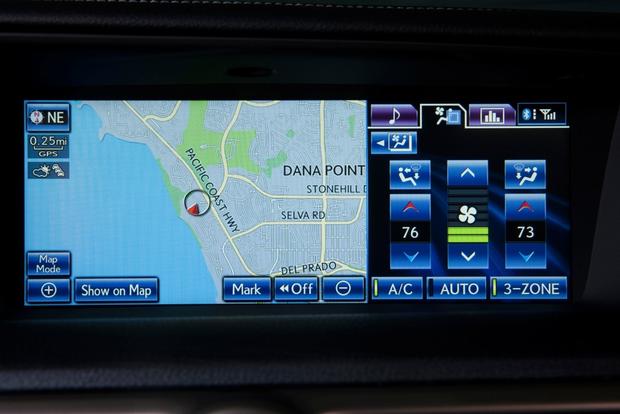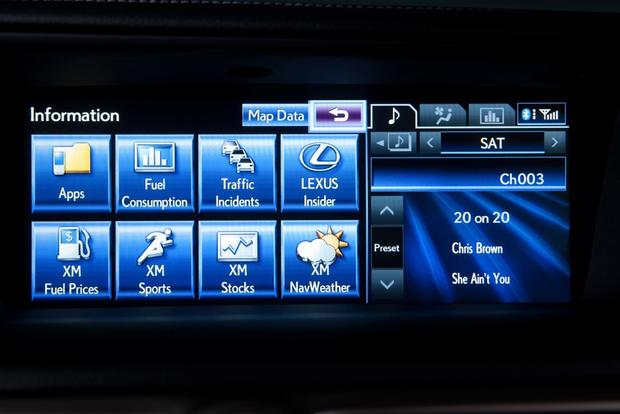 I always feel guilty about loading the dogs into a luxury car, but the 2013 Lexus GS 450h showed up in the garage on a weekend when I already had plans. It was a road trip of sorts, a visit with my sister and a chance to take the dogs on a hike to a haunted old mill and a reservoir in north Georgia.
We topped off the tank, covered the back seats with a comforter and headed for the mountains.
As the driver, the first thing I noticed about our particular GS hybrid was its bamboo steering wheel. I tend to prefer leather to wood when it comes to touchpoints in the car, but Lexus has me rethinking that. Rather than your standard high-gloss wood that feels more like plastic than anything that occurs naturally, the bamboo in the Lexus is smooth but not polished. It gives the impression that you're really touching a high-quality surface, and it feels great in your hands. Plus, it's easy on the eyes.
My riding companion really took to the heated/cooled seats and audio system. Lexus does a masterful job of contouring seats in just the right places, and it's easy to liken them to a La-Z-Boy recliner. After oogling the GS's enormous 12.3-inch screen, which displays audio, navigation and climate controls, I found my friend reclined and asleep in the passenger seat, relaxed for the rest of the drive home. He wasn't the only one, though, because the dogs found the back seat equally relaxing, and I was quickly left to make the journey home on my own.
When it comes to performance, I think we were all surprised by the GS hybrid. Just prior to this drive, I had the chance to look at Infiniti's immensely powerful M56S sedan, and I was sad to see it go. Or, for about 5.6 seconds, anyway, because that's how quickly the Lexus GS 450h accelerates from 0 to 60. The hybrid GS is powered by the same 3.5-liter V6 found in its sister models but benefits from the addition of an electric motor for better fuel efficiency and acceleration. That means you can run the car in EV mode at low speeds, using no fuel at all, or tune the throttle and suspension up to Sport Plus and experience what feels more like V8 performance. Our drive took us down highway stretches and winding back roads, and we averaged 32-mpg during our trip. For a car that weighs in at nearly two tons, we think that's great, and it's better than competitors' models, such as the Infiniti M35h and Mercedes-Benz E350 BlueTec.
So while our visit with the 2013 Lexus GS 450h was brief, we'll say that we like it. It might even be the best hybrid you can find if you're shopping for a midsize premium sedan under the $70,000 mark. It's comfortable, stylish, full of technology and has surprising performance on the street and at the gas pump. Plus, the back seat can fit a Labrador and a miniature Australian shepherd cozily, and that's what really matters to families, right?