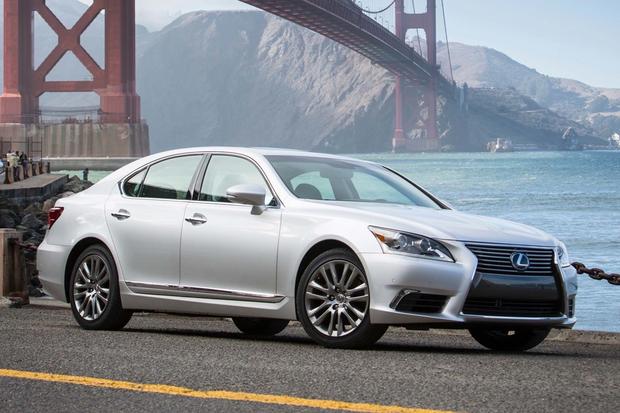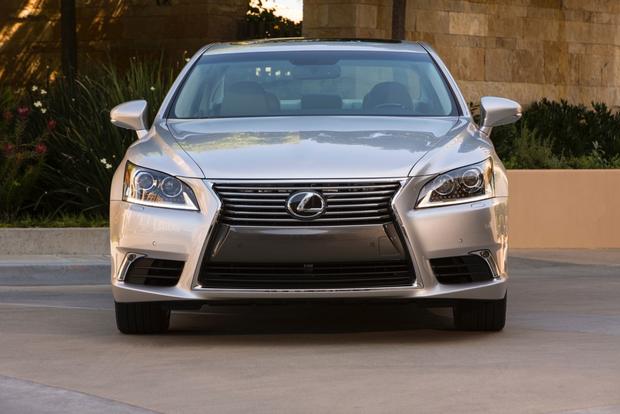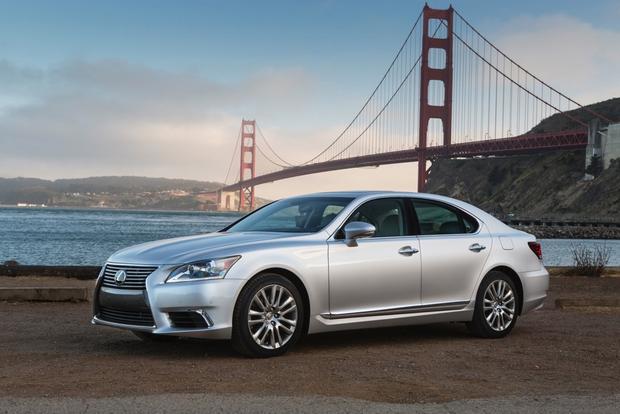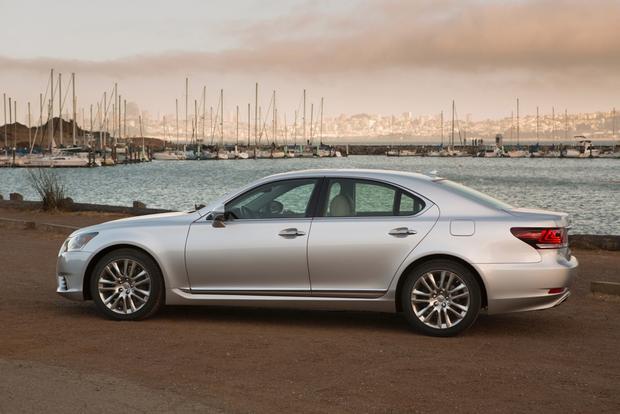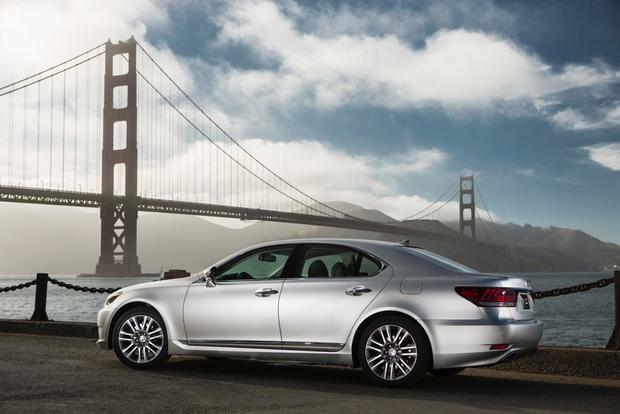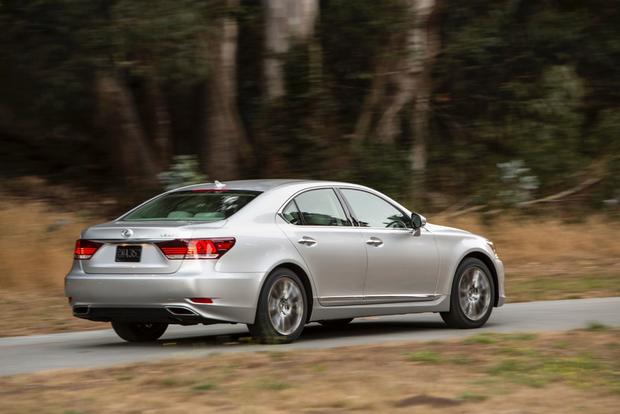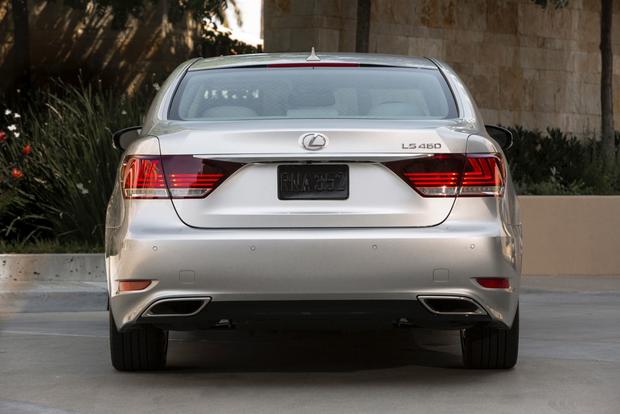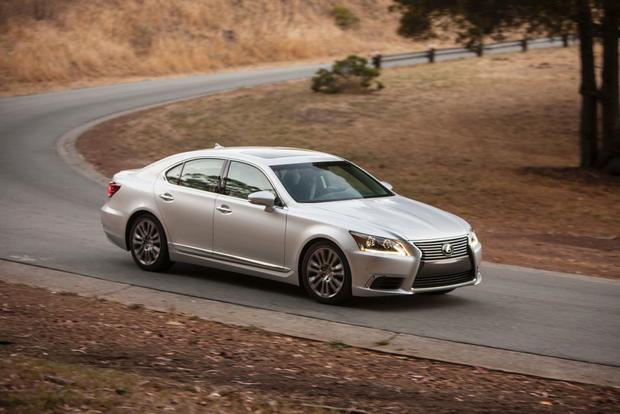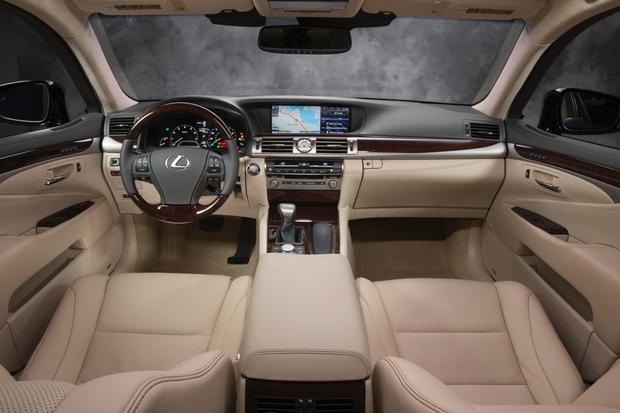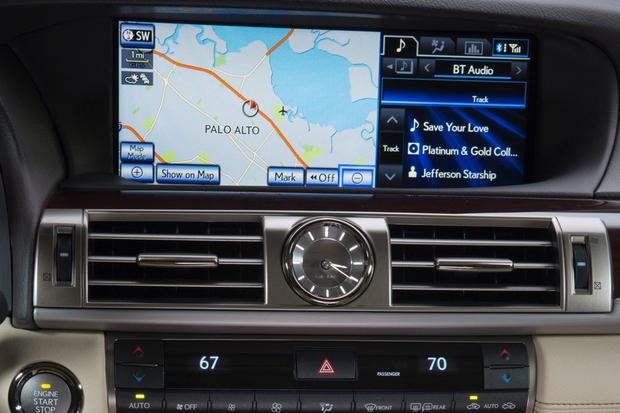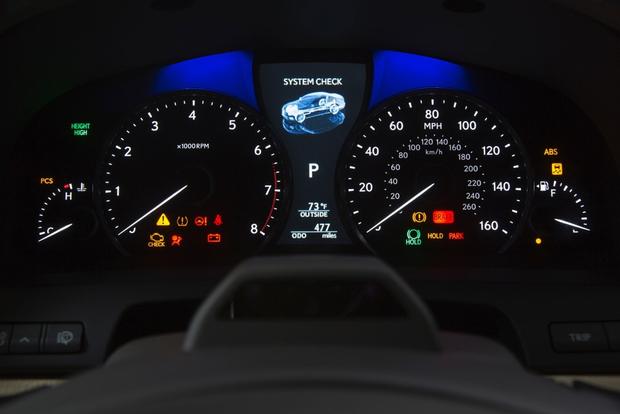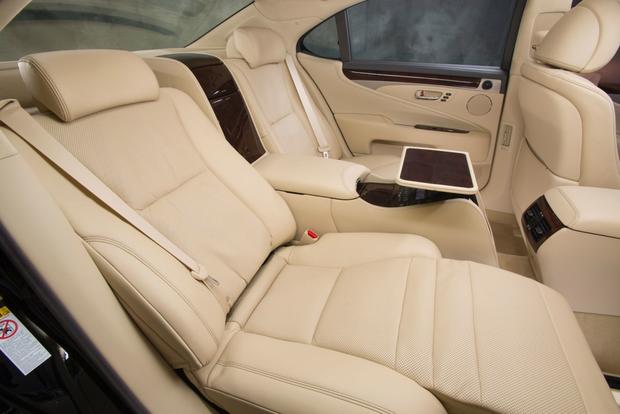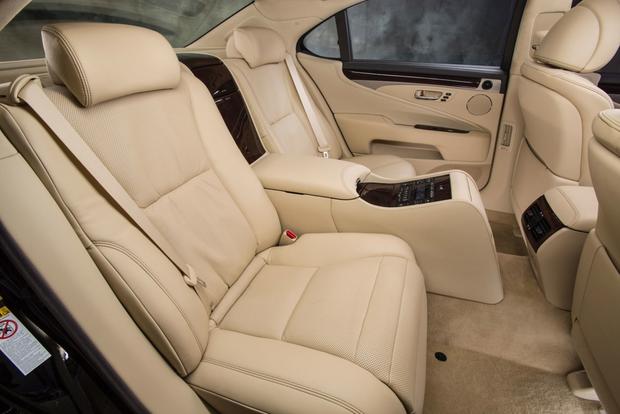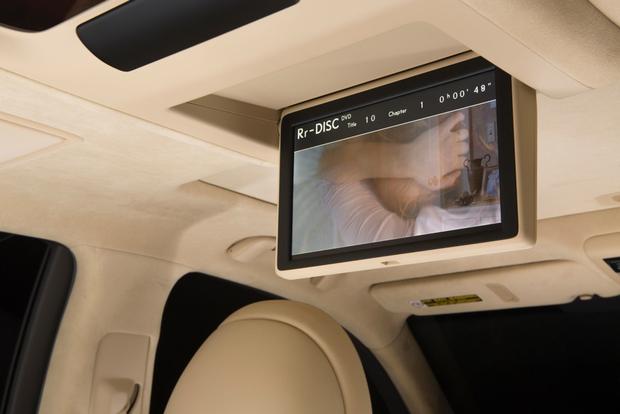 Pros: Availability of F Sport model adds edge to this otherwise soft-edged luxury sedan; interior refresh brings much-needed modernity to cabin; suspension improvements refine the already glassy ride.
Cons: New spindle grille styling is divisive; though sportier, still not enough feedback for driving enthusiasts, and new F Sport model doesn't offer a more powerful engine; dashboard on base models feels unpolished compared to German alternatives.
What's New
Though this fifth-generation 2013 Lexus LS features new sheetmetal and 3,000 updated parts, its underpinnings receive only incremental upgrades, including tweaks to the suspension for better control, a slight horsepower bump and a new interior with a bigger 12.3-inch screen that echoes the refresh found in the GS lineup.
Introduction
Lexus debuted its LS flagship when the Japanese brand was brand new in 1989, and the luxury world was never quite the same. Cheaper and more refined than the big German sedans of its day, the LS brought surprising value to a segment whose few competitors included the BMW 7 Series and Mercedes-Benz S-Class.
In the 23 years since its introduction, the LS has endured an onslaught of new competitors, including Audi's A7 and A8, Jaguar's XJ, Porsche's Panamera and a variety of premium 4-door spinoffs from BMW and Mercedes-Benz, including the 6-Series Gran Coupe and CLS-Class. What does the 2013 Lexus LS bring to the table now that it's been around for more than two decades? Interestingly, many of the core qualities that distinguished the flagship when it debuted: an exceptionally quiet cabin, a supple ride and a sense of smoothness and isolation that makes it feel like a respite from the outside world--and the road.
For 2013, the Lexus LS is available in four variants: the LS 460, the longer wheelbase LS 460L, the LS 600h L hybrid and the new 460 F Sport. The 460 and 460L are available in rear-drive or all-wheel-drive drivetrains, while the hybrid only comes in all-wheel drive.
Comfort & Utility
The Lexus LS is a haven for those seeking a cushy escape from the rigors of the road, and updates to the 2013 model further those features. Thanks to new wheels with internal air chambers that dissipate specific sound frequencies, road noise is reduced. Improved aerodynamics translate to less wind noise, and more sound insulation further quiets down the cabin.
While there's no shortage of convenience items for five passengers, rear occupants who ride with the Executive Seating option benefit from even more luxurious accommodations, including wood-trimmed tables, a Blu-Ray entertainment system with a power 9-in screen, shiatsu massage, a cool box for chilled beverages and the so-called climate concierge system that incorporates an infrared sensor to detect passenger body temperatures. Executive Seating also enables the right rear seat to recline.
Technology
Much of the Lexus LS technology is focused on making it a smoother, quieter and plusher car for those seeking a high-end luxury experience. New modes have been added to the Drive Select system, which controls chassis settings like throttle response and suspension stiffness. While the gasoline-powered LS models feature no shortage of high-tech features, the ultimate expression of Lexus' engineering can be found in the LS 600h L model, which was the world's first car to incorporate a V8 into its hybrid system, and the first to combine a continuously variable transmission with an all-wheel-drive system.
Performance & Fuel Economy

The 4.6-liter V8 found in the LS 460 models is capable of achieving 60 mph in a respectable 5.4 seconds; that figure drops to 5.9 seconds with all-wheel drive. Fuel economy is estimated at 16 mpg city/24 mpg hwy, while the highway figure drops to 23 with all-wheel drive; a 22.2-gallon tank ensures a reasonably healthy cruising range for road trips.
Though it boasts a brisk 0-60 mph time of 5.5 seconds, the 6-figure LS 600h L hybrid model's Environmental Protection Agency (EPA) rating of 19 mpg city/23 mpg hwy makes it more of a lifestyle statement than a money saver.
Safety
Lexus's big sedan boasts a plethora of airbags and standard safety features, and it adds a few more items for 2013. A blind spot monitoring system now features rear cross-traffic alert, which uses millimeter wave radar to detect out-of-sight vehicles. An advanced pre-collision system also helps mitigate collisions with vehicles and pedestrians using shape recognition software, which informs the car when auto-braking is required.
Driving Impressions

Large, imposing and generously appointed, the Lexus LS moves with authority while introducing a minimum of intrusive noise into the cabin. While some materials in the base model disappoint (such as the semi-glossy soft plastic on the dash), the interior of the LS offers accommodating ambiance, with thoughtfully designed details and premium options such as striped Shimamoku wood, and bamboo in the hybrid model.
While the hybrid LS 600h L version accelerates with ultimate smoothness since its continuously variable transmission lacks distinct shift points, there's a subtle but noticeable seam when the drivetrain switches from EV to internal combustion mode. An EV-only mode can be used at speeds up to 25 mph, enabling stealthy low-speed creeps. Straight-line cruising reveals the hybrid's strengths--excellent sound insulation and compliant suspension--but winding roads reveal its weaknesses, namely a 5,115-lb curb weight that hampers maneuverability.
The new F Sport variant dials down the numbness typically associated with Lexus' big sedan, with a lower suspension that's more responsive and coupled with higher-performance Brembo brakes. The feeling behind the wheel is sharper, with more road feedback than we're accustomed to with the LS. It still can't stand up to competitors like the Audi A8 or BMW 7 Series (especially since the most aggressive Sport Plus mode still shifts rather early and conservatively), but for aficionados familiar with typical Lexus dynamics, the F Sport offers a welcome performance upgrade.
Other Cars to Consider

Audi A8: For 2013, Audi's A8 adds a supercharged V6 that starts at $72,200 and offers enhanced fuel efficiency with a lower price of entry. Though once perceived as an underdog, Audi's big sedan has emerged as a front runner in this competitive field.
BMW 7 Series: Available with a turbocharged 6-cylinder engine, the 2013 BMW 7 Series starts at $73,300 and goes all the way up to $140,200 for the twin-turbocharged, V12-powered 760 Li model. Until we've sampled the new '13 model that enjoys a mid-cycle refresh, it's safe to say this big Bimmer is more driver focused than the Lexus LS.
Mercedes-Benz S-Class: Starting at $91,850 and ramping up to $140,440 for the high-performance S63 AMG version, Mercedes-Benz's S-class is the standard setter for driving dynamics and luxury. Despite its premium, the triple-pointed star's dominance in this field reflects the continuous improvements over the car's decades-old platform.