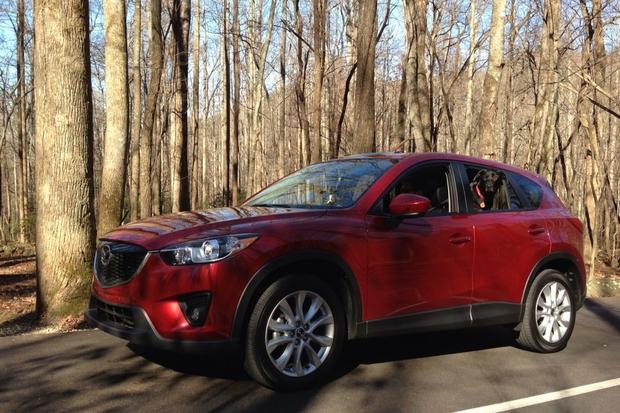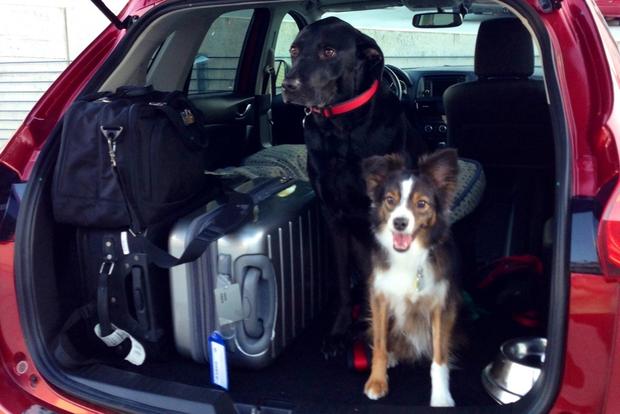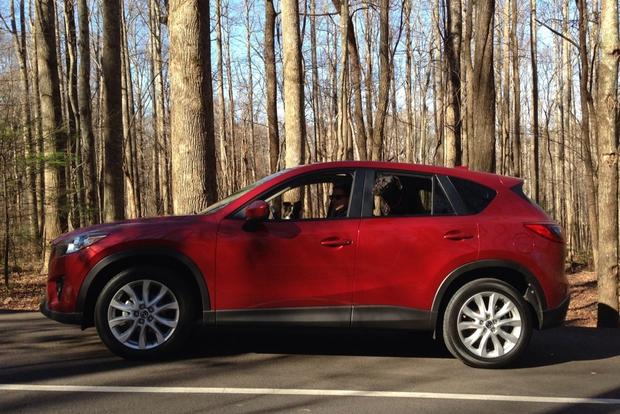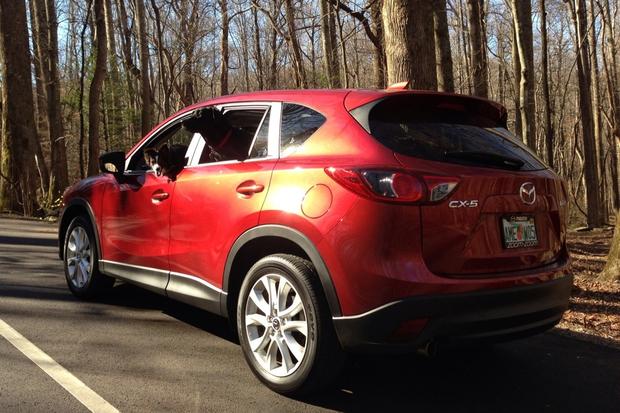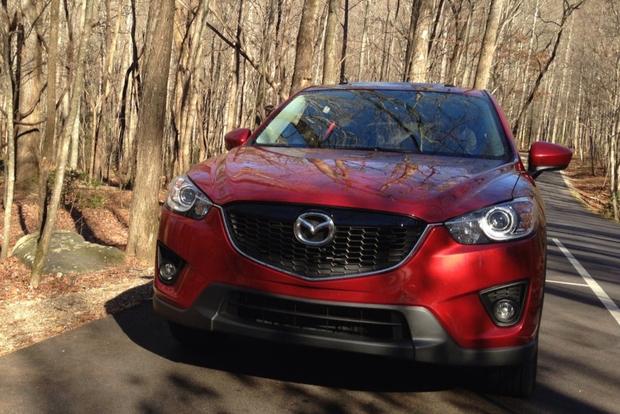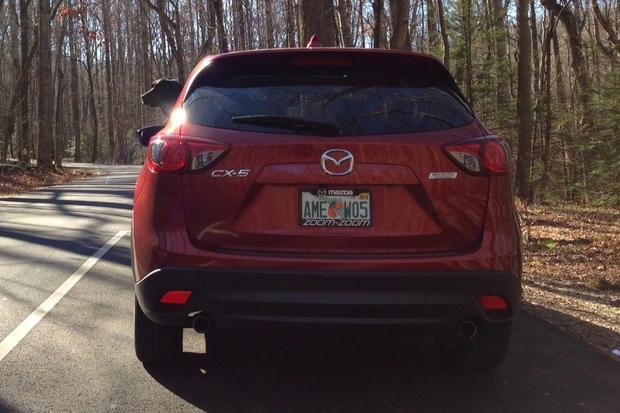 After hearing several folks rave about how comfortable our 2013 Mazda CX-5 feels on long drives, I wanted to find out for myself. So, I called a friend, booked a dog-friendly hotel in Gatlinburg, Tenn., and packed his 25-lb mini-Australian Shepherd and my 90-lb black Labrador in the back of the Mazda. The entire trip would cover 500 highway and backwoods mountain miles, all in search of hiking trails, putt-putt and a hot air balloon ride.
With the rear seats down, the cargo area in the CX-5 folds flat to an expansive 64.8 cu ft of space. That means there was room for two suitcases, a duffle bag full of dog supplies, an oversized dog bed and all 115 pounds of dog, with space to spare. Both dogs sprawled out comfortably in the back, while my friend and I enjoyed the warmth in the heated seats up front. The drive from Atlanta to Gatlinburg is nearly four hours long, and I found myself comfortable and relaxed the entire way. I previously owned a 2004 Mazda3, and my lower back couldn't handle much more than two consecutive hours of driving it at a time. Mazda's new seats are significantly more supportive than they have been in the past, which makes the CX-5 a great place to spend your time on a road trip.
But the real headline here is the fuel economy of Mazda's SKYACTIV 2.0-liter 4-cylinder engine. So far, our team has averaged around 30 miles per gallon with mixed use on the highway and in traffic. That's an impressive number for any crossover on the market today. I expected to see a pretty significant drop as we climbed up into the mountains, especially since the CX-5 is a little underpowered. That means lots of downshifting and high engine-revs to go uphill or overtake traffic, but despite that we still earned 28.4 mpg over the course of the trip. On the highway stretches alone, we averaged 34 mpg heading back down to Georgia from the Tennessee hills.
After a weekend in the 2013 Mazda CX-5, I'm a believer. It isn't the quickest in its class, but its versatility, comfort and excellent fuel economy in real-world situations make it a compelling option.