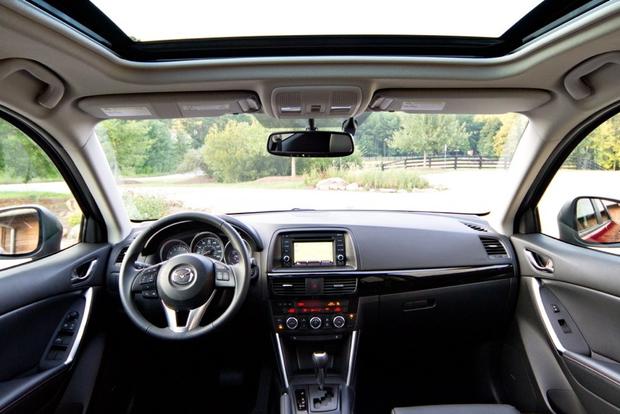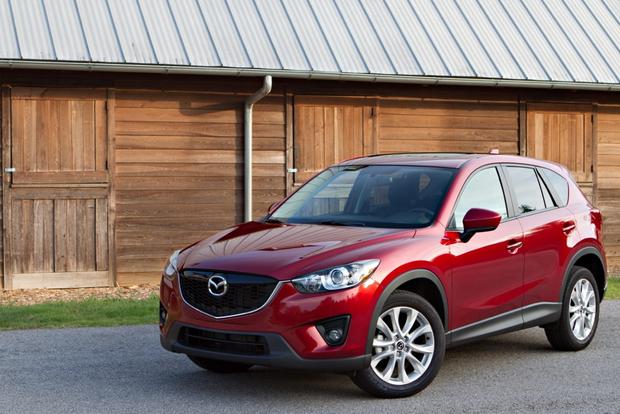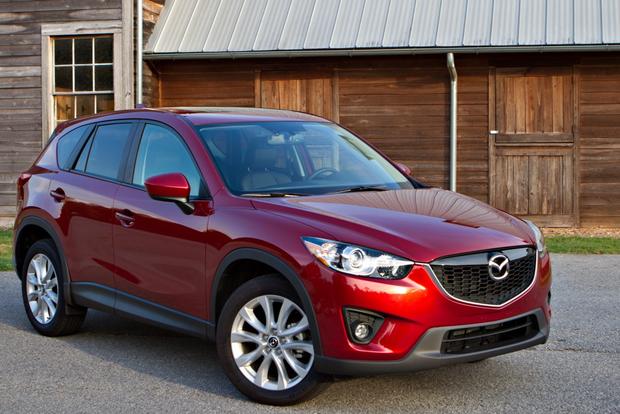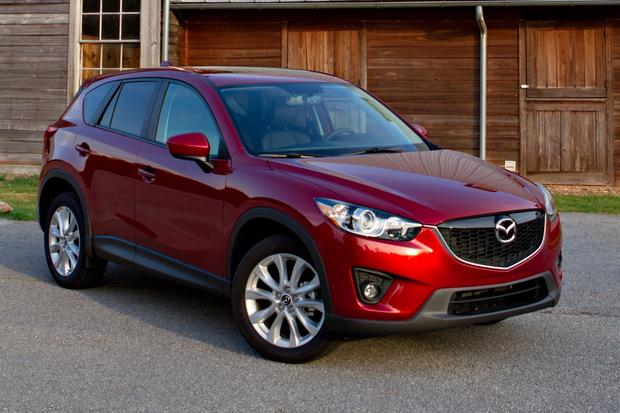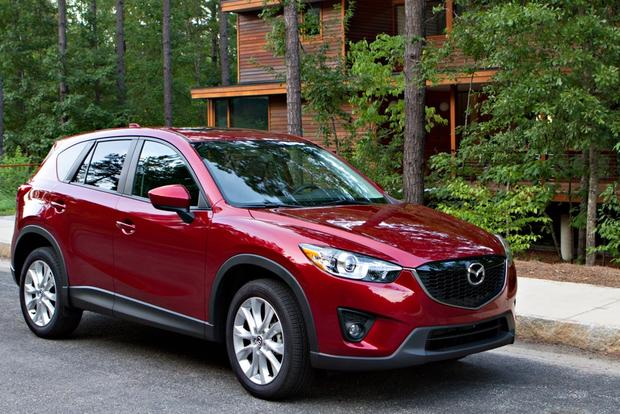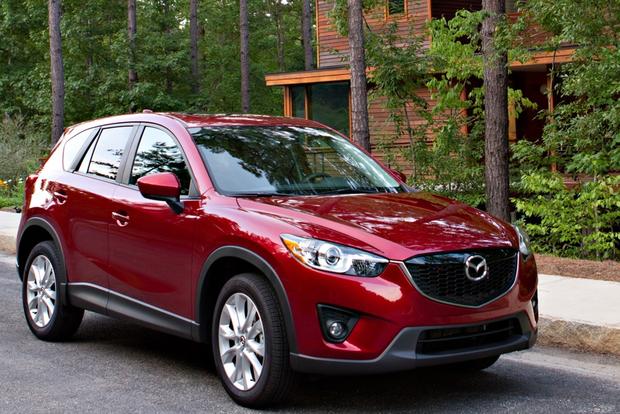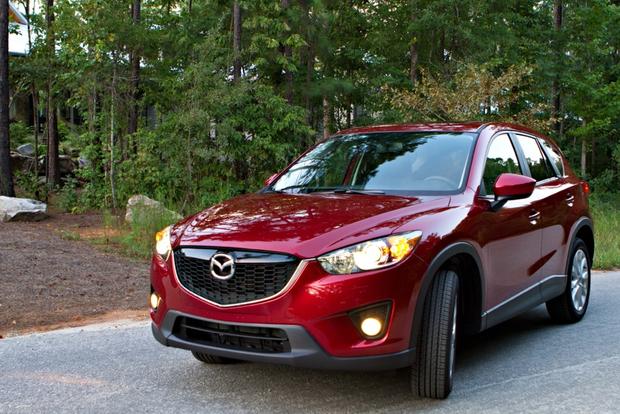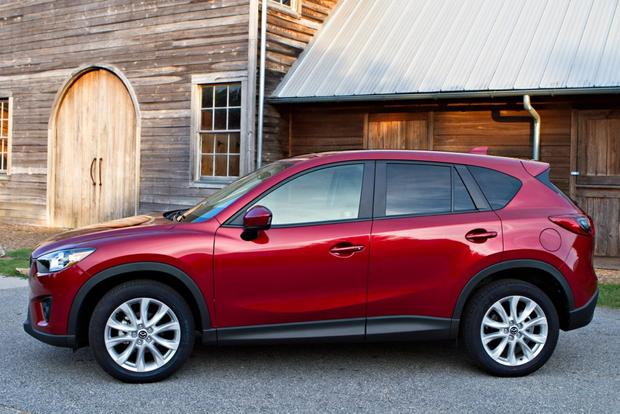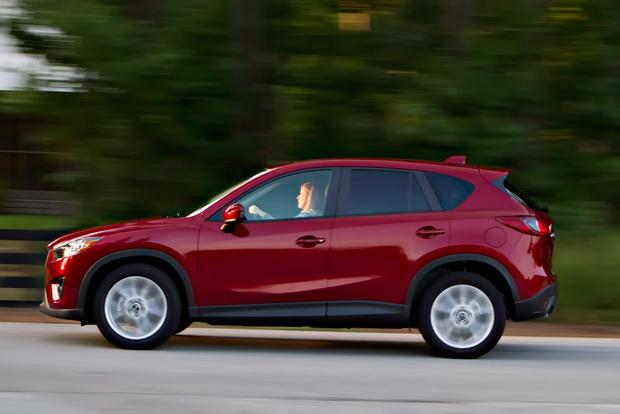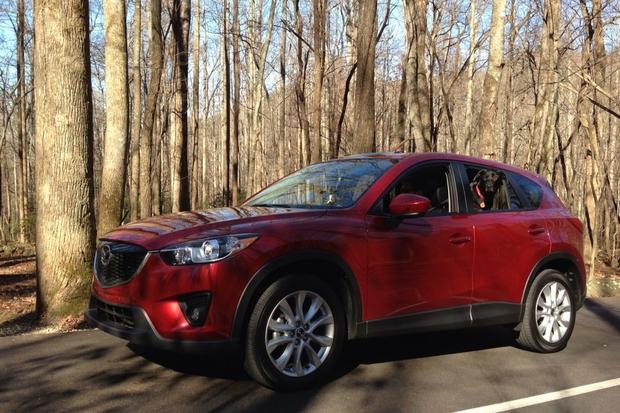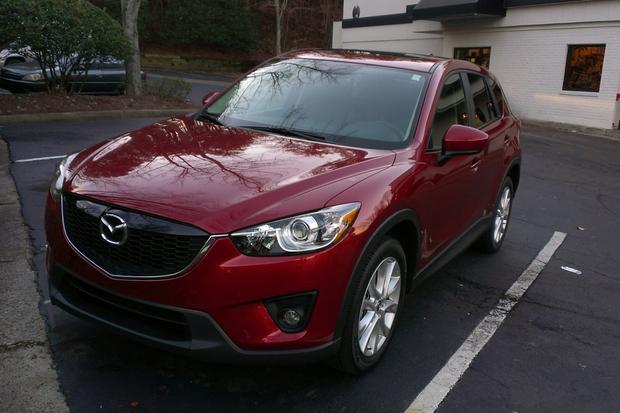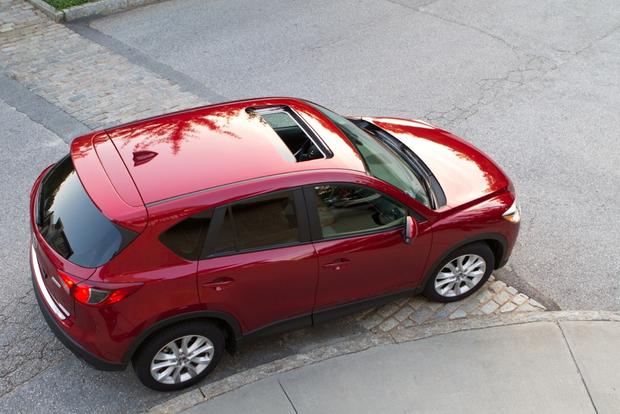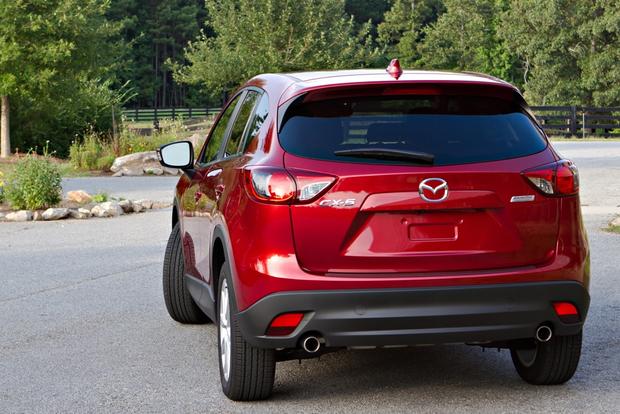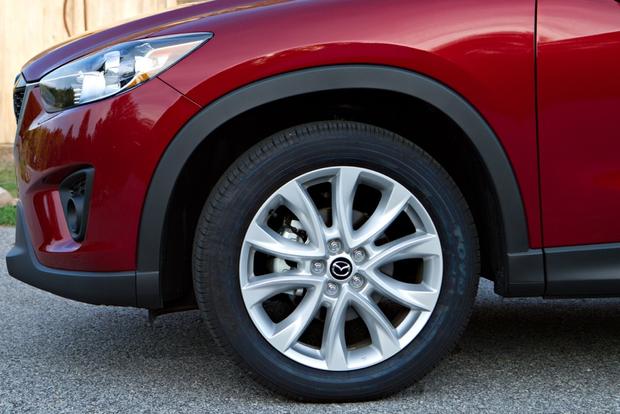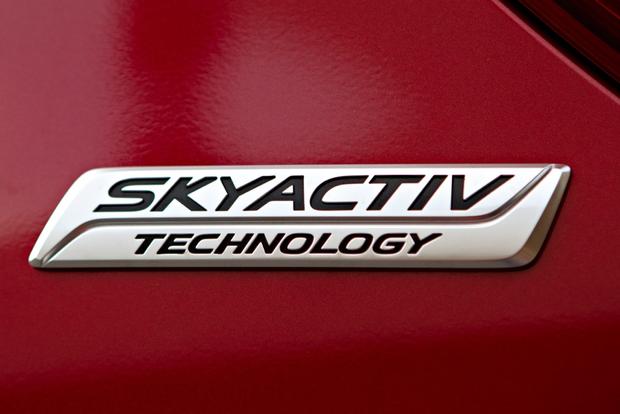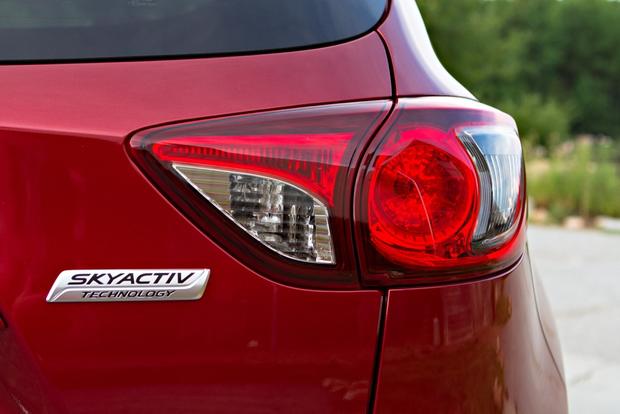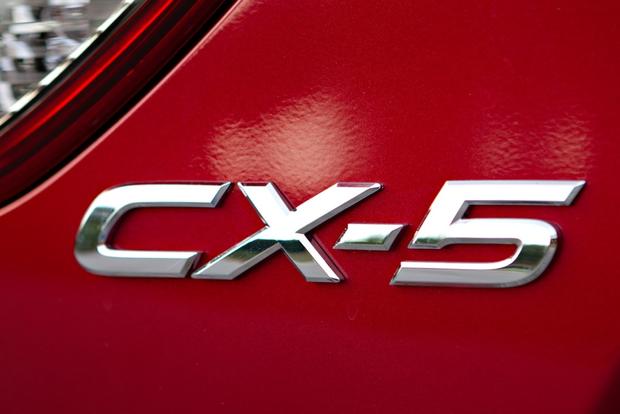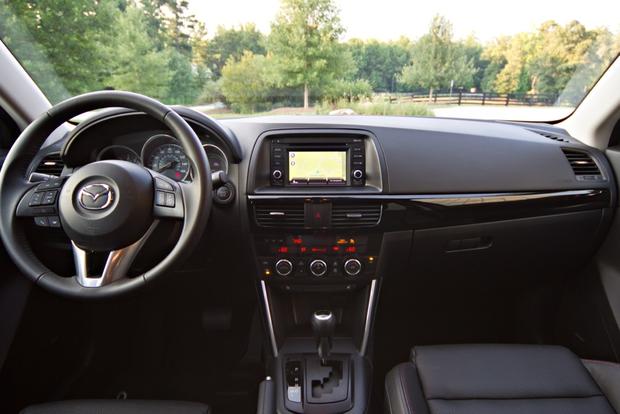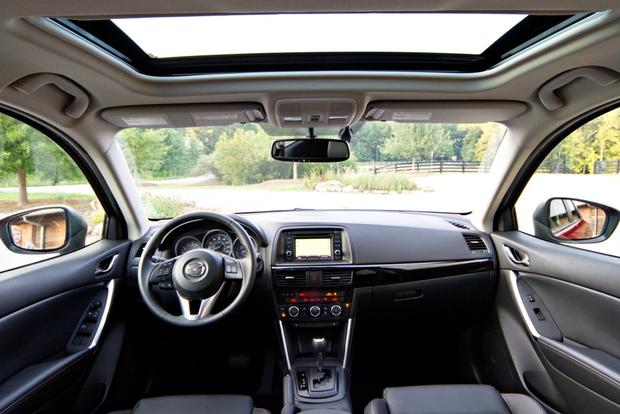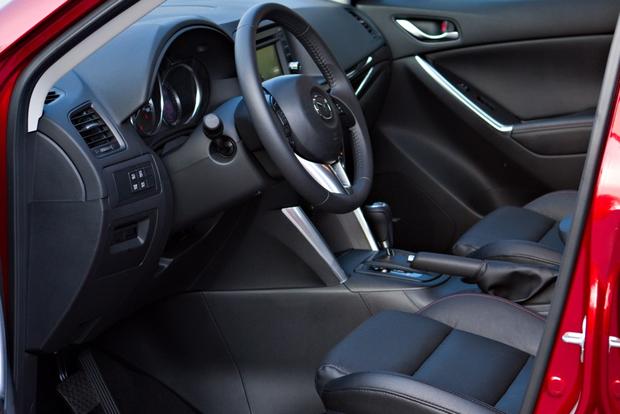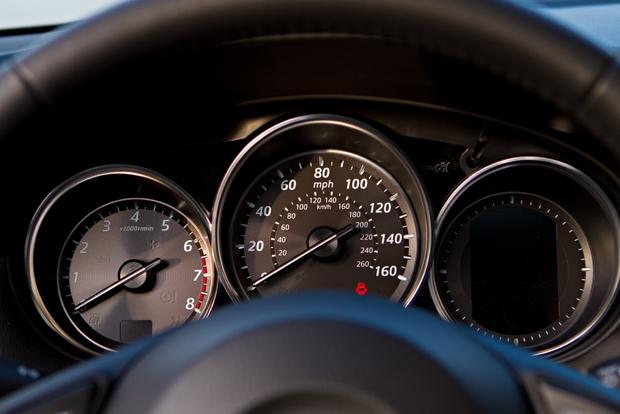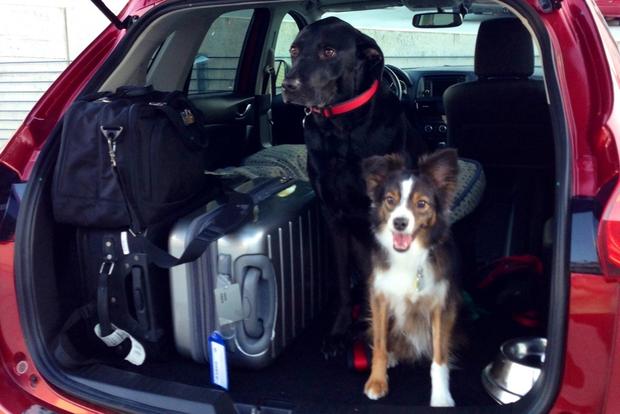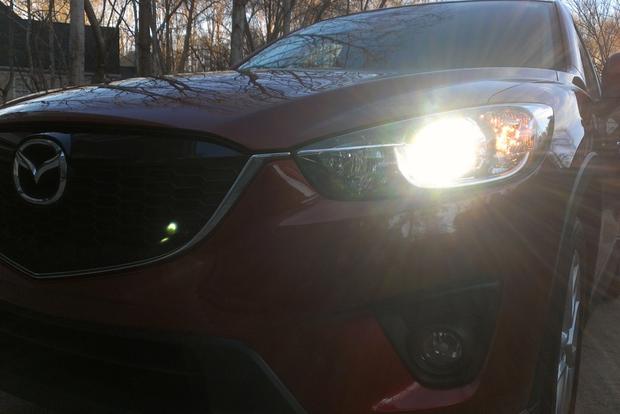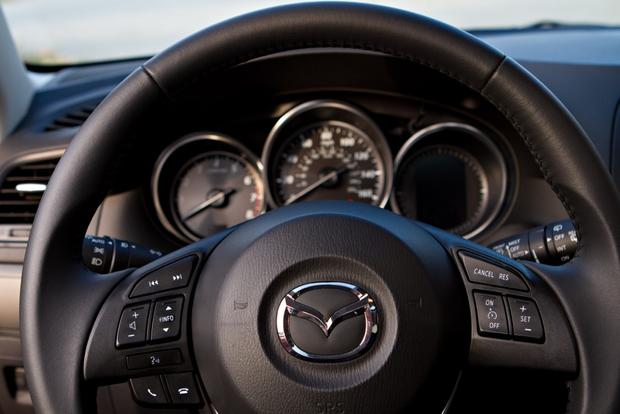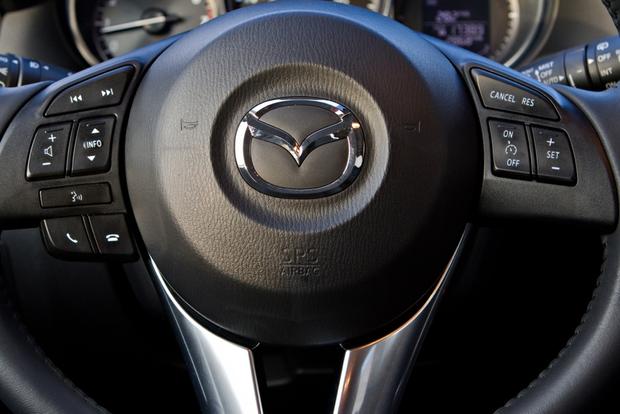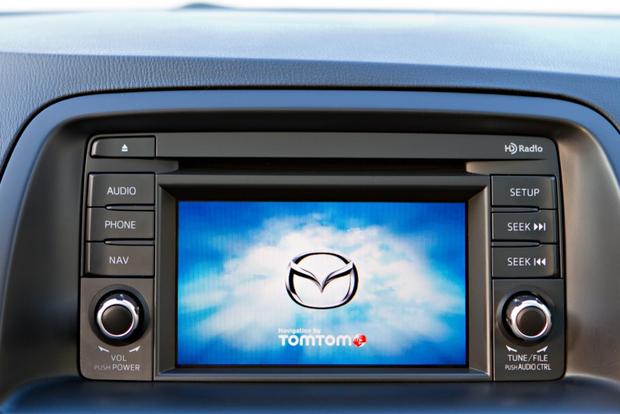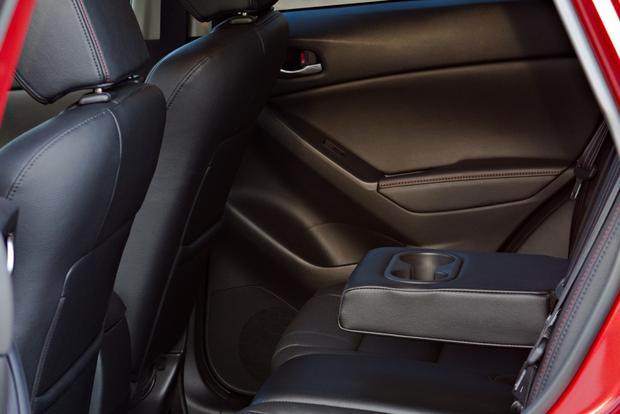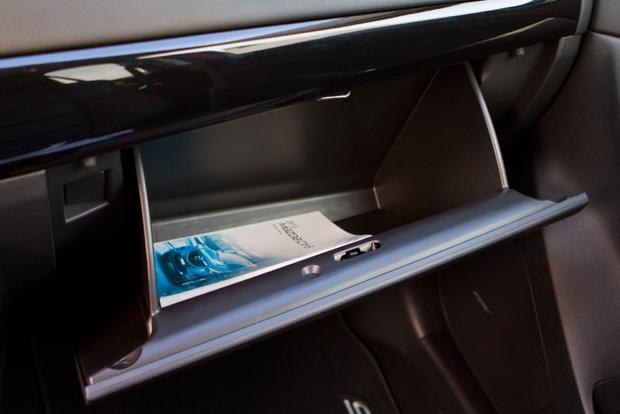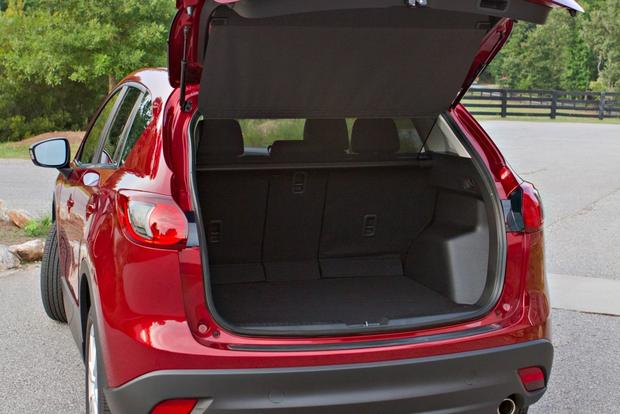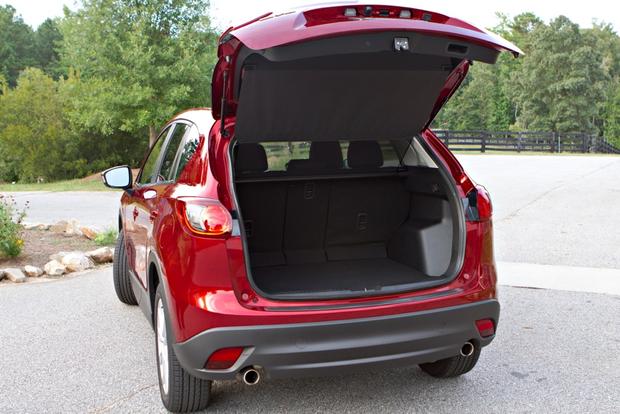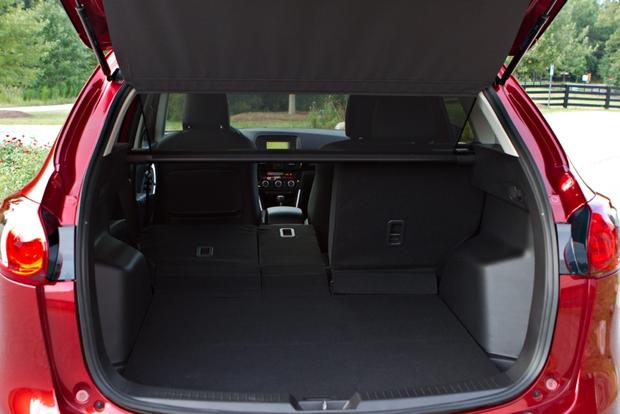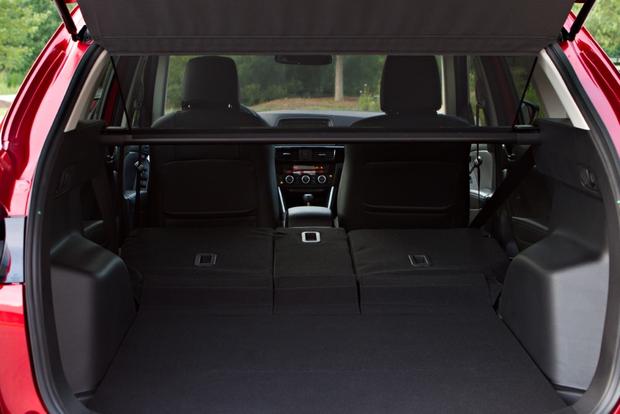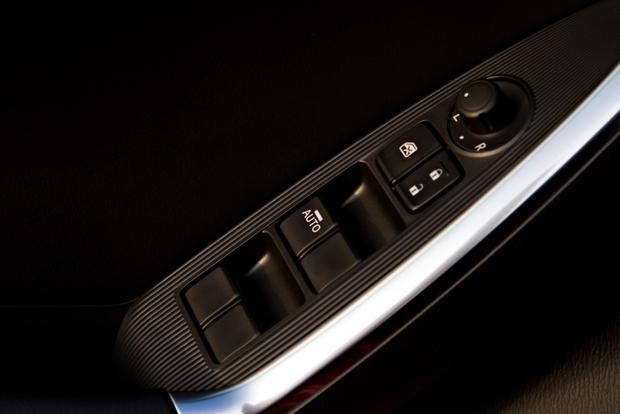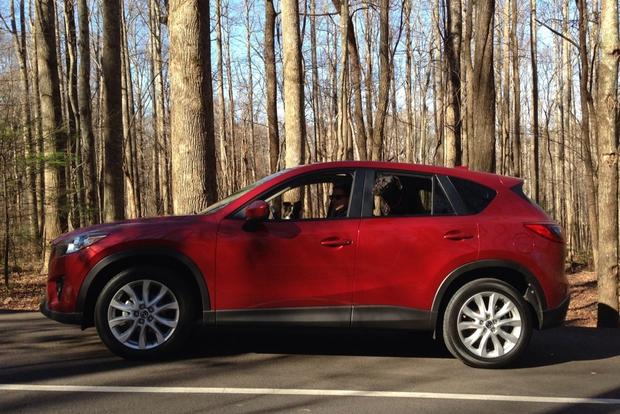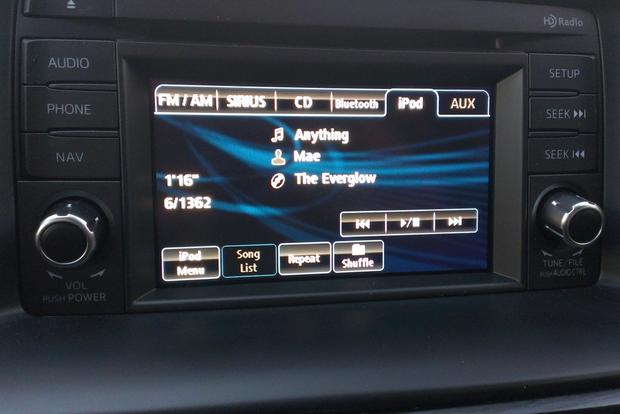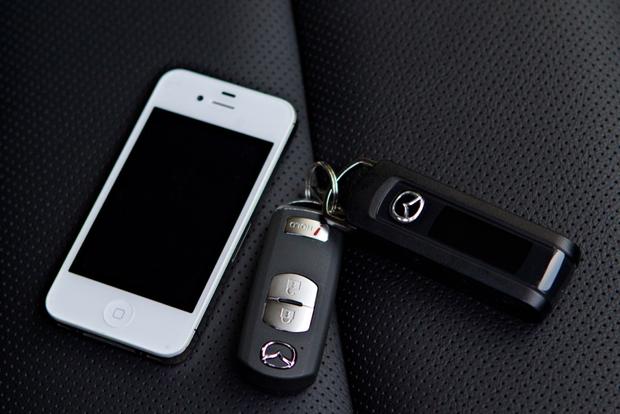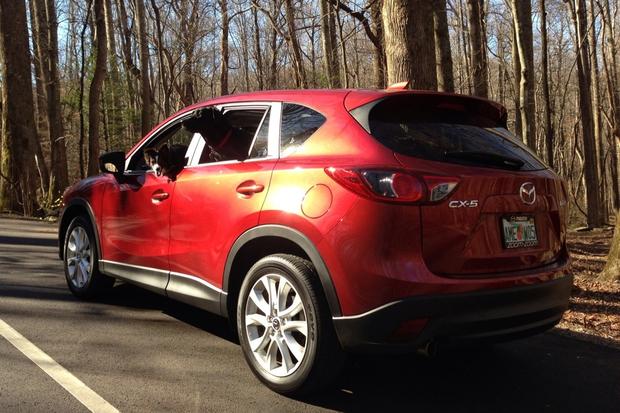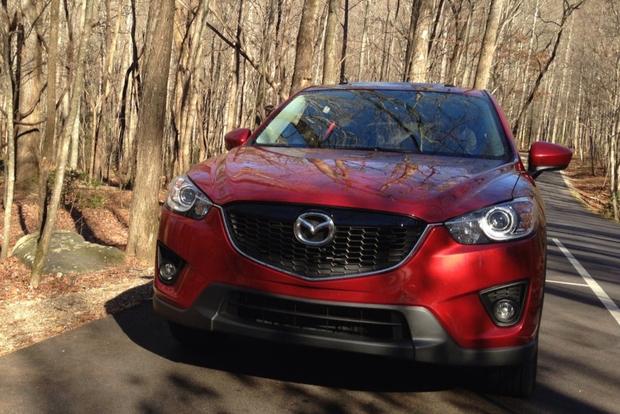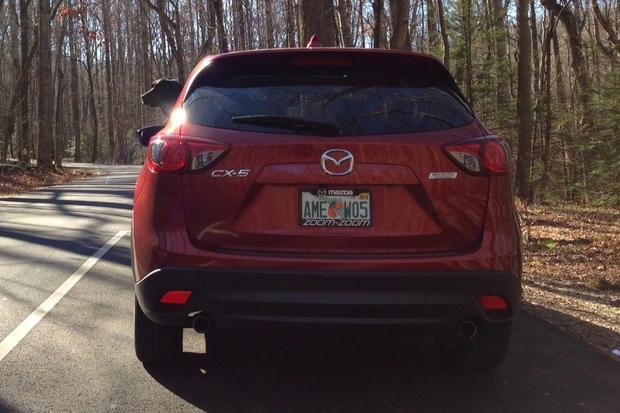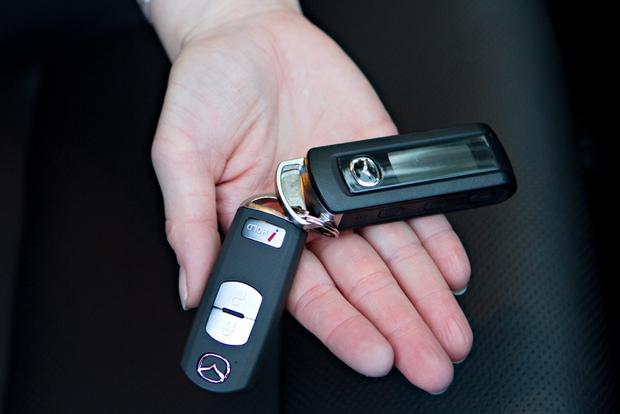 My first experience in our long-term 2013 Mazda CX-5 was largely an impressive one. While it may be a little light on power, the crossover's handsome styling and razor-sharp handling go a long way to make up for it. But the CX-5's real strong point is its long list of features.
While a CX-5 Grand Touring equipped like ours might seem steeply priced at just under $29,000 with shipping, it's hard to beat the luxury equipment on our test car. Audiophiles, for example, will enjoy standard satellite radio and HD radio. There's dual-zone automatic climate control for those couples who just can't agree on a temperature setting.
Xenon headlights help you see at night - and our CX-5 even includes Mazda's Adaptive Front Lighting System (AFS) which swivels the lights around corners. There's a backup camera for the clumsy drivers among us (me included). Automatic wipers sense rain, while automatic headlights sense darkness. And by now, it won't surprise you to hear our test car has leather seats with handsome red stitching throughout.
Yes, $29,000 does seem like a lot of money for a car with just 155 horsepower. But for drivers who rarely put their foot to the floor, the 2013 Mazda CX-5's luxury-car equipment make it seem like a steal.