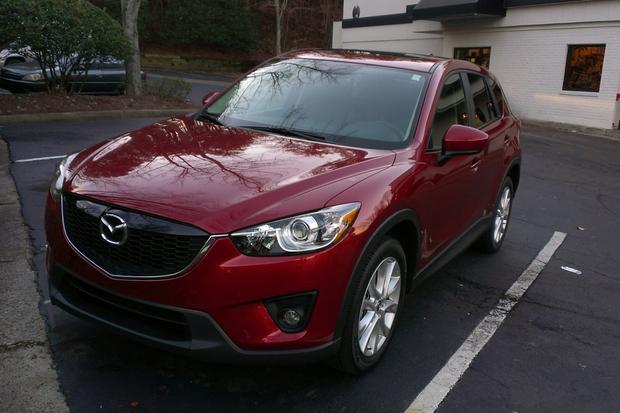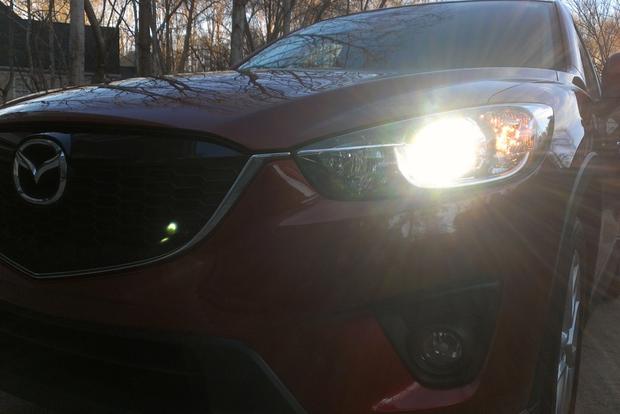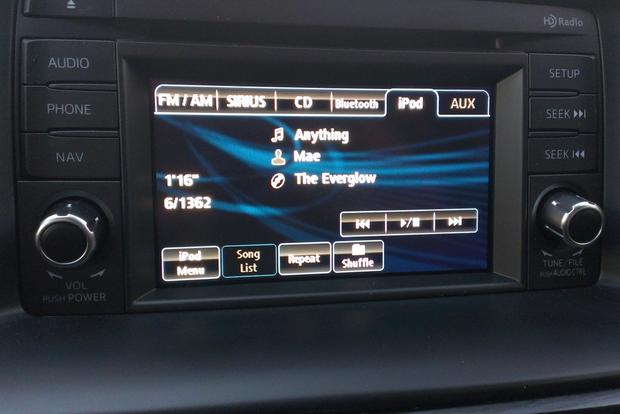 The 2013 Mazda CX-5 may be the ideal car for small families. Its staring price is about $21,000, there's ample cargo space, it's fun to drive and fueling up the CX-5 has been costing us about $33.
If you've been paying attention to new cars, you're probably thinking about that $21,000 price tag, right? And you're probably also thinking how that price gets you a really basic car with none of the amenities many of us have come to expect. That's not entirely true with the CX-5, even thrifty shoppers should consider the CX-5, as the base model comes nicely equipped with standard with 17-inch alloy wheels, power windows and mirrors, keyless entry, cruise control, a tilt and telescoping steering wheel and a 60/40 split-folding rear seat. Plus, there's a 4-speaker sound system with a CD player and a USB port for playing your iPod as well as an auxiliary audio jack for just about anything else (like those who keep music on their Android phone).
Our 2013 Mazda CX-5 is a Grand Touring model with the Technology Package. Grand Touring models get 19-in wheels, heated leather seats up front, a power driver's seat, Bose stereo with satellite radio and a sunroof.
One CX-5 feature I'm particularly impressed with is the automatic and adaptive Xenon headlights. The feature is part of the Technology Package and is probably worth getting. Here's how it works: As you turn a corner (and the headlights are on), one headlight swivels out so you can better see where you're headed. If you turn right, the right headlight points toward the corner, if you turn left, the left headlight adapts. This feature worked especially well on a recent foggy night, lighting up guardrails and street signs that I would have missed if the headlights were simply pointing forward.
Is it worth the extra $1,300 for the tech package on the CX-5 Grand Touring? It probably depends on where you live. If you live in an urban area that's always well-lit at night, you'll probably never get the full benefit of the CX-5's adaptive headlights. But if you live in the suburbs or even a partially rural area, it's a feature worth getting.