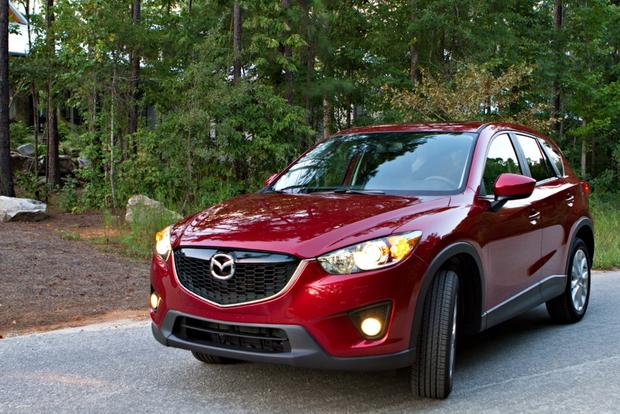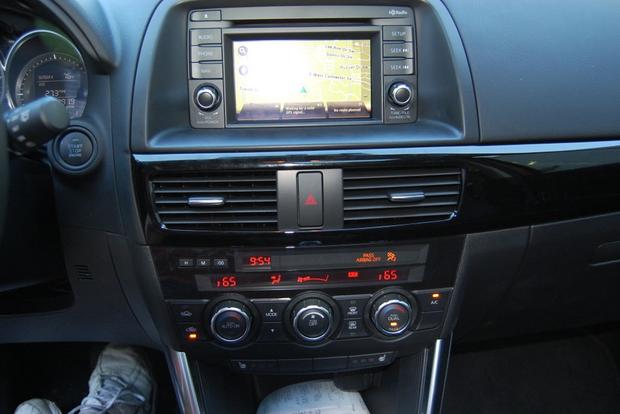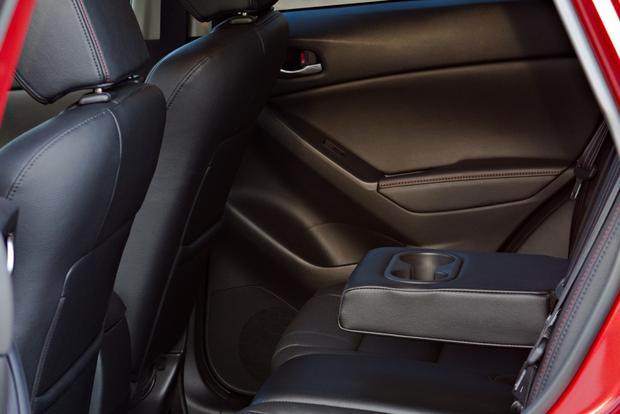 I wasn't exactly sure what to expect when I traded in the keys to my 2005 Lexus RX 330 to spend a few weeks in our long-term 2013 Mazda CX-5. I love my Lexus, but it had been so long since I got to drive a new car that I willingly gave up my luxury ride for the cute, sporty Mazda.
Bringing Up the Rear
First up: moving my daughter's rear-facing car seat into the compact SUV. What a production this was. Parents of toddlers, you know exactly what I'm talking about. Once you've secured the seat using the LATCH system, you basically have to crawl into it (no easy task, given that it's built for children under 40 pounds, not grown adults) and pull the straps as hard as you possibly can to tighten them. Picture a seriously intense tug-of-war competition -- with yourself. Oh, and by "yourself," I really mean whoever you can convince to do this for you -- in this case, my boss.
Size Matters
Once the car seat was in, something was glaringly obvious about the Mazda: It's small. Not that my Lexus is huge in comparison, but there is a clear difference in size when you're inside. Because of the fact that my daughter's car seat is still rear-facing, the passenger seat is pushed forward awfully close to the windshield, making for a less-than-comfortable ride if you're sitting shotgun.
The Inside Scoop
The interior of the Mazda is good-looking and definitely feels more modern than the Lexus (yes, I realize that there are eight model years between them, so this is to be expected). The leather seats aren't quite as plush as what I'm used to, but overall the little SUV feels pretty nice. So I was definitely surprised when my daughter had a slightly different reaction to the car. As I attempted to put her into her car seat for the first time, she shrugged her shoulders and said "Scared!" OK, hold on a second. Was she actually afraid of the Mazda's black leather interior? I mean, I guess it does feel a little dark in there. And more important, when did my almost-two-year-old daughter learn how to articulate her emotions? Luckily, her fears subsided when I started streaming "If You're Happy and You Know It" from my iPhone.
Size and passenger comfort aside, I think that, at a price under $30,000, the 2013 Mazda CX-5 is a decent value for moms searching for a fun, stylish, tech-filled SUV to tote their tots around. But you may want to choose one with a light tan or gray interior ... I'm just sayin'.