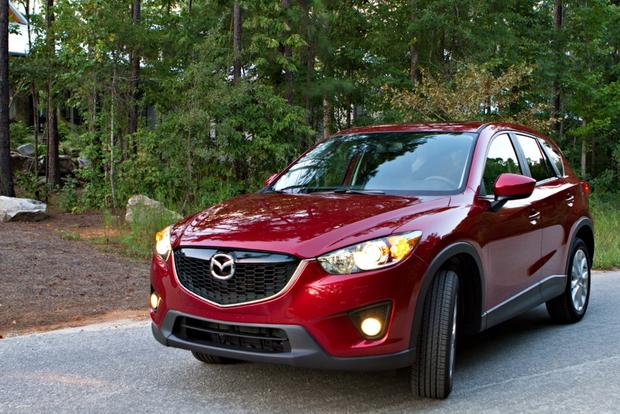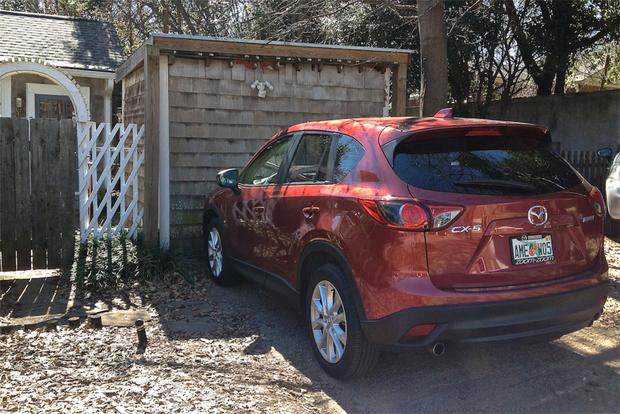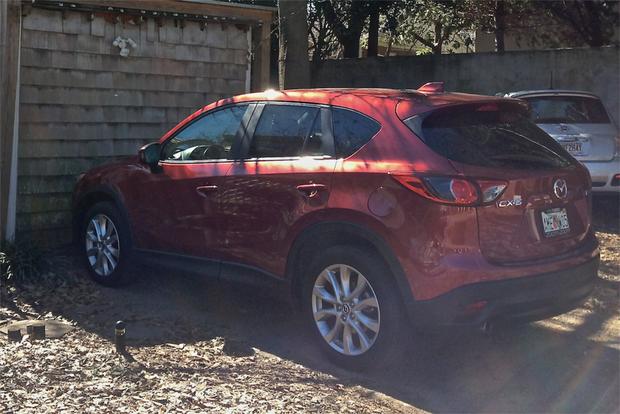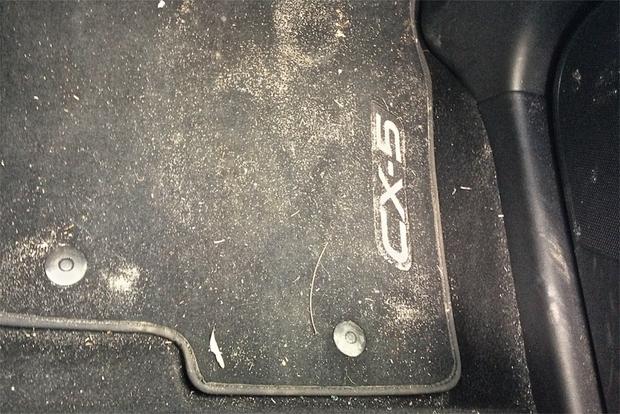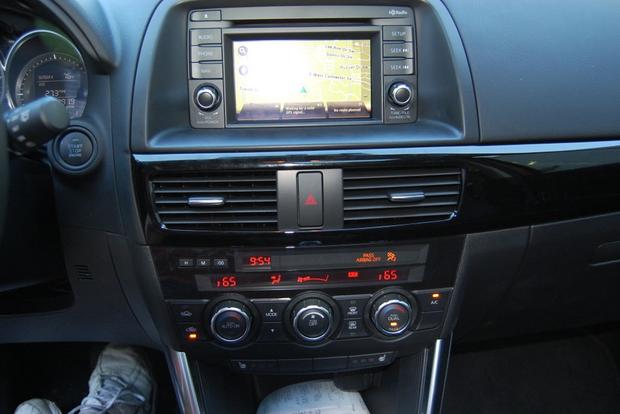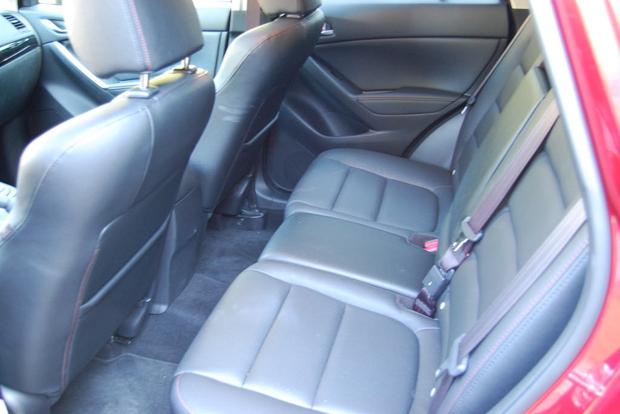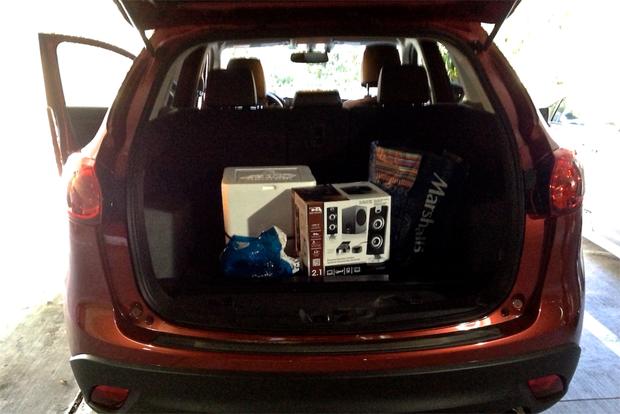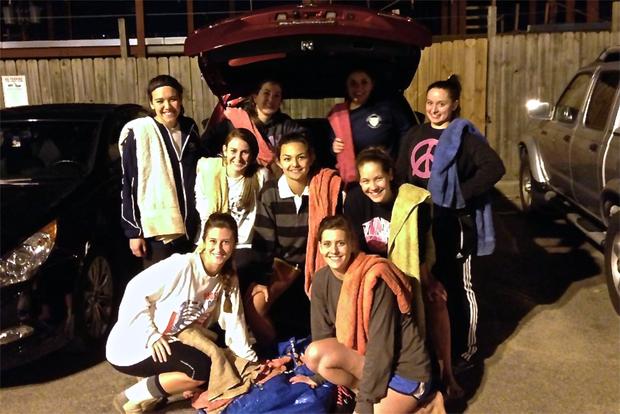 Several months into our 2013 Mazda CX-5 experience and we're starting to see exactly why this little SUV is so good as well as what it could do better. For example, I participate in local Tug-of-War competitions and the CX-5's cargo area is more than spacious enough to haul all the associated gear. That cargo area was especially useful as I ran frequent errands and planned for my sister's wedding shower too. If you're shopping for a small SUV, you should know that the Toyota RAV4 has more overall cargo space, but the CX-5's space never feels cramped. Interior space for people is ample as well; I often carried 5 adults over the course of a weekend and not one person complained about lack of space - for a small SUV, there's plenty of hip, shoulder and leg room. Those passengers also think the Mazda CX-5 is good-looking and used the word "sleek" to describe the exterior look.

One thing I don't really like, the Mazda's leather seats. I get that leather seats are more durable and easier to care for than cloth seats, but on cold mornings the leather feels really cold. Yes, the CX-5 has heated seats but there's those few minutes before they're all warmed-up that make me wish for something like the Subaru Impreza's heated cloth seats or the Toyota RAV4's imitation leather seats (they're sort of suede-like) as they don't feel so cold on really chilly mornings. Just something to keep in mind when considering which options to check or not check at the time of purchase.

I like the Mazda's tech too - well, most of it. The blind spot monitoring system is just the right mixture of passive and intrusive technology. Unlike other vehicles, the blind spot alarm only sounds when you put your turn signal on and there's a car in your blind spot. The initial beep is much less distracting than the constant flash used in more expensive cars. A small light does go on and off in the outside mirrors of the Mazda as you make your way through traffic, but it's not annoying — the system is passive when you want it to be, then intrudes when it needs to in order to prevent an accident. I also like that the car beeps to prevent you from locking the doors when the key is still in the car. This is especially helpful for those not used to a keyless start. The remote start feature has been mentioned before by other editors, but the extra fob that's required is too big and bulky. It needs to be integrated into the existing key fob to make the feature really worthwhile.

Finally, if you have a very active lifestyle that keeps you outdoors or have kids that participate in lots of different sports - you're going to want the all-weather floor mats. The standard mats don't hold much in terms of mud or sand. All-weather floor mats for the Mazda CX-5 are available for an extra $100.