Car Review
2013 Mercedes-Benz M-Class: New Car Review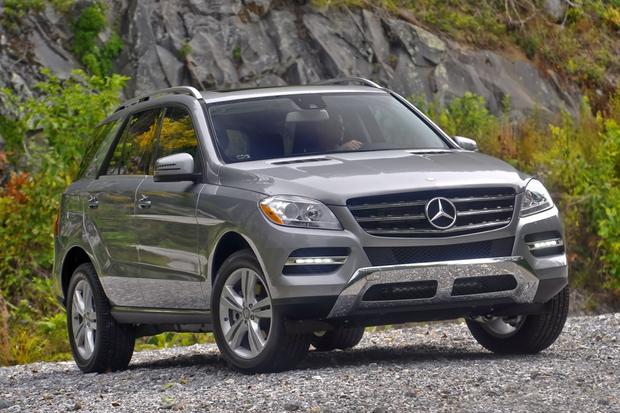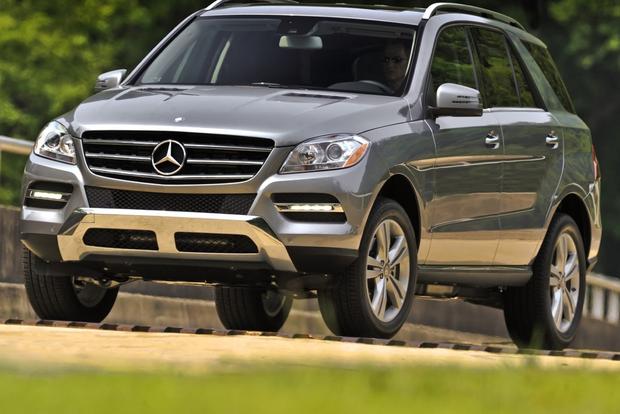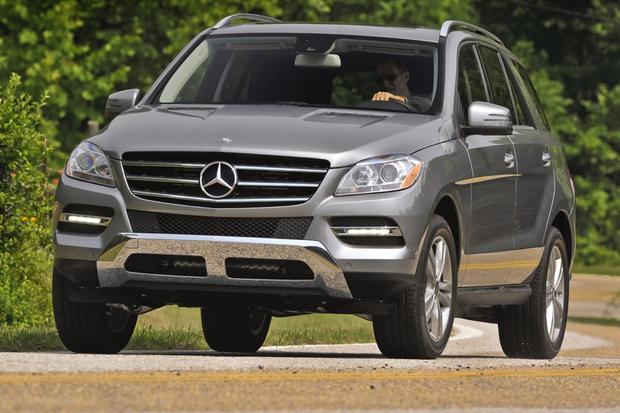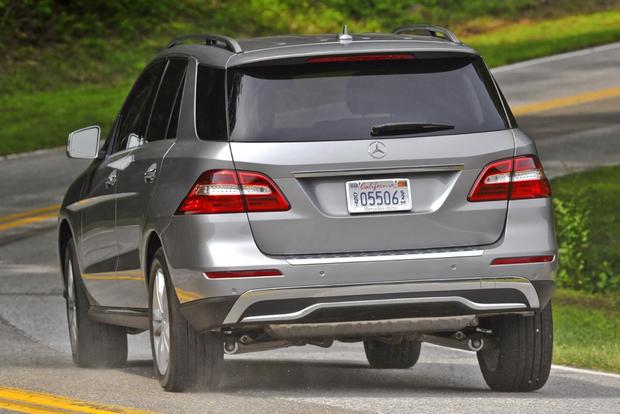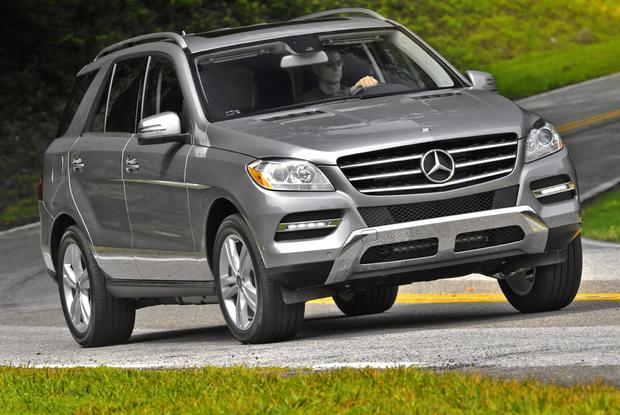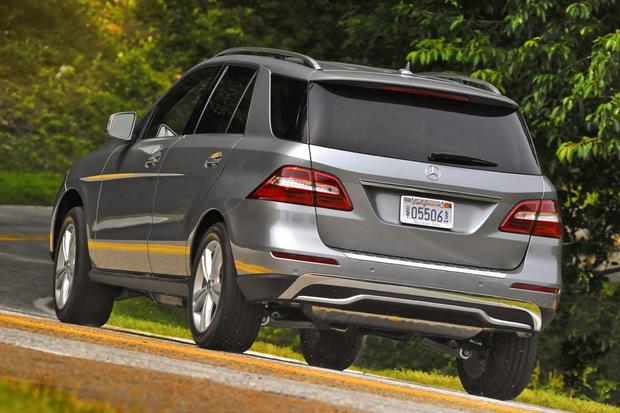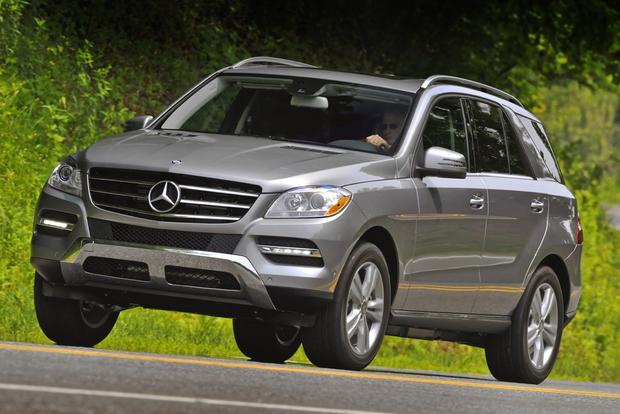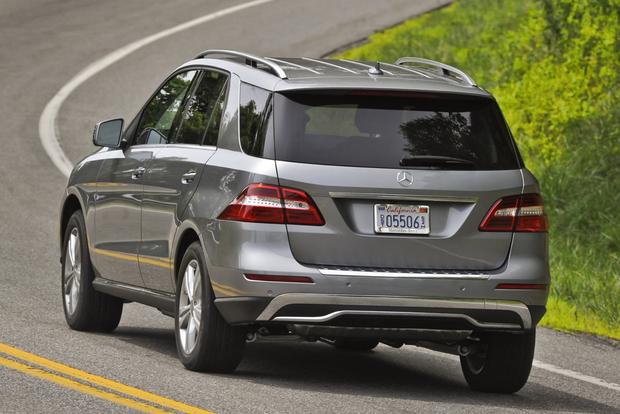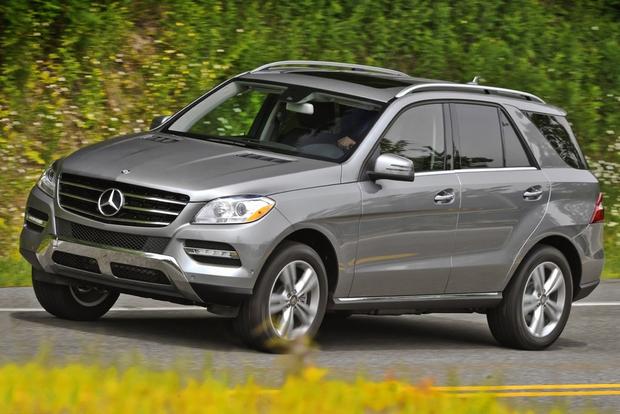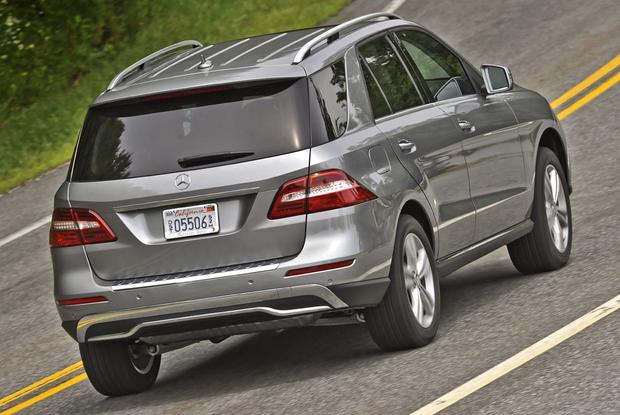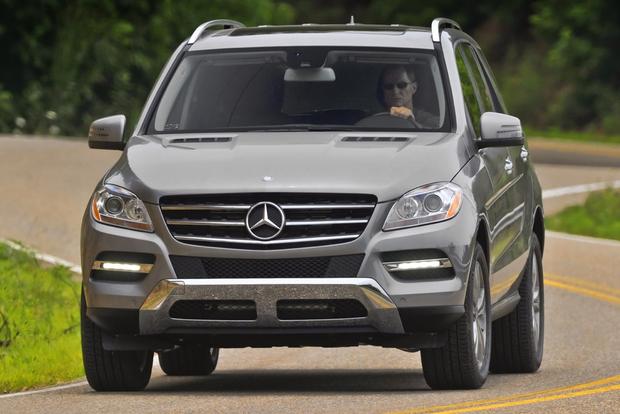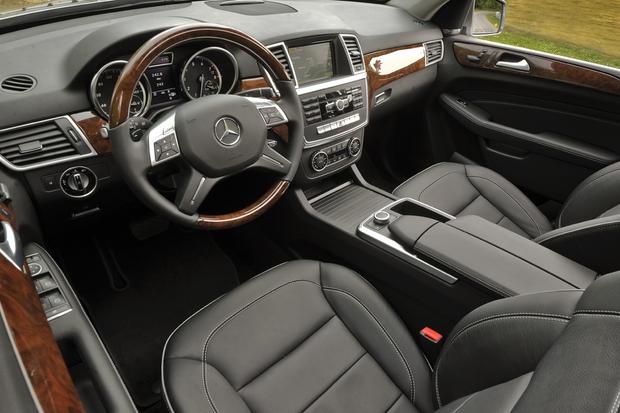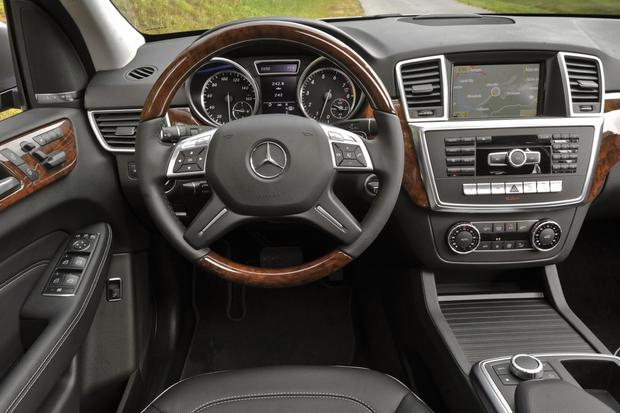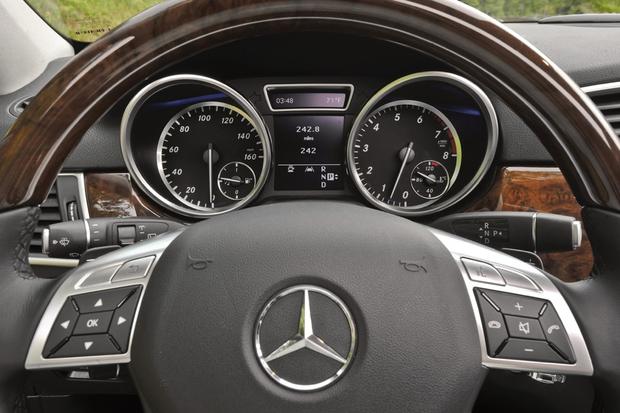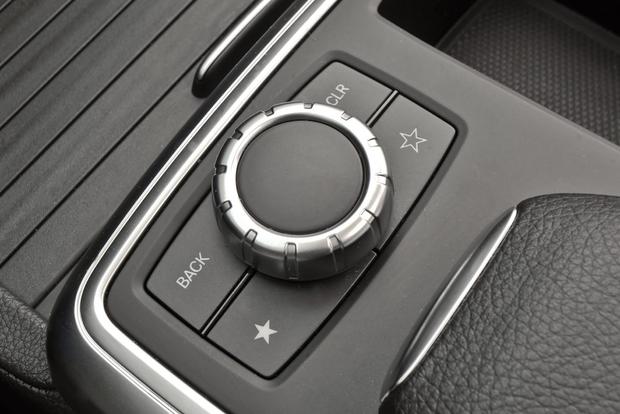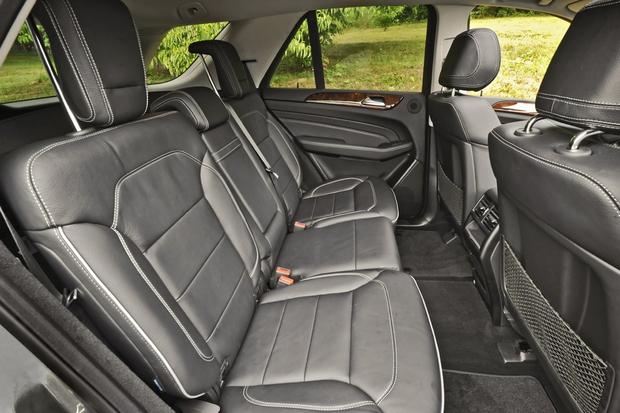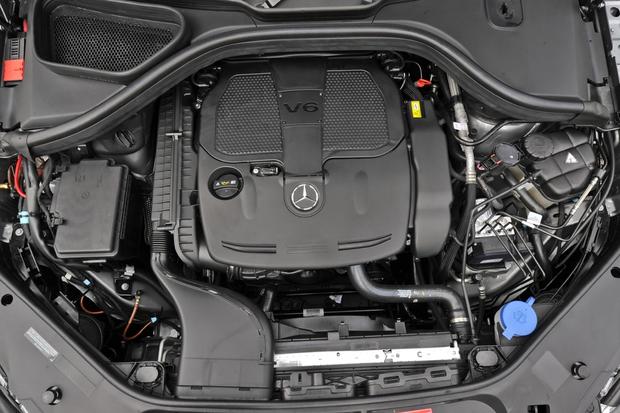 Pros: Finely appointed cabin; long list of amenities; excellent seating; availability of a clean-diesel engine; aggressive exterior styling.
Cons: Steep learning-curve for COMAND system; absence of third-row seating.
What's New: Standard mbrace2 telematics; color instrument cluster display; collision prevention system; optional off-road package; optional massage front seats; rear-drive ML350 model.
The M-Class has long epitomized the mid-size luxury SUV segment, but the competition is always working hard to catch up. With the 2013 Mercedes-Benz M-Class on the scene, those competitors must once again bring strong contenders to stand a chance at matching this SUV's strengths.
The 2012 model year marked a good time for Mercedes to make some enhancements to its popular SUV. The 3-pointed star concentrated on power, performance, fuel economy and interior upgrades. Mercedes also slightly massaged the exterior but kept the ML's familiar brawny outer appearance. The 2013 M-Class builds on the previous version with some improvements to standard equipment, a few new options and a new, rear-wheel drive variant.
The ML350 and ML350 Bluetec both offer ample power and, especially in the case of the diesel-powered Bluetec, commendable efficiency. But for an even greater infusion of performance, the V8-powered ML550 and the supercharged ML63 AMG offer serious grunt in a formidable SUV package.
The interior of the M-Class retains its high-quality, well-crafted look and feel, but has recently been stepped up. Purposeful styling cues and upgraded upholstery give the cabin more opulence, furthering the M-Class' position as a benchmark for upscale motoring.
Updated mbrace2 telematics, a color display in the instrument cluster and a collision prevention system are standard for 2013, and a few options like an off-road package and front seats with a massage function are now available. Also arriving for 2013 is a rear-wheel drive version of the ML350.
Comfort & Utility
The M-Class cabin has long set the bar for other luxury carmakers. It's plush, well contented and attractive. The 2-tone treatment is particularly eye catching, as are quilted leather seating surfaces and wood trim options. Redesigned for the 2012 model year, the layout of control buttons offers better feel and improved ergonomics.
The ML350 makes plenty of space for five passengers, with an abundance of legroom and headroom in each position. Unfortunately, the M-Class doesn't have an available third row, shutting itself down as an option for those who want 7-passenger seating.
To optimize comfort, front seats offer 8-way power adjusters and heat, and the rear seats recline. All seats are well contoured and padded to minimize fatigue on the daily commute or longer road trips. Standard vinyl upholstery can be upgraded to various stitched leather seating choices. The optional multi-contour front seats up the luxury with a massage function and comfort headrests.
Other notable convenience features include a power tilting and telescoping steering wheel, heated side mirrors, hot and cold cup holders and a panoramic sunroof.
Cargo space is adequate but not huge, intended to fit luggage for five. But it might be a tight fit. The interior packaging makes the M-Class a smart choice for couples who like to go places with other couples, or for families of five or fewer. But if a third row or greater cargo space is required, shoppers should take a look at Mercedes's larger SUV, the GL-Class.
Technology
As always, the M-Class offers a wide array of technology features aimed at convenience and entertainment. The introduction of standard mbrace2, which offers more cloud-based functionality (including apps, remote access and concierge services), continues the tradition.
Other standard amenities include Bluetooth, an 8-speaker stereo with USB connectivity and the Mercedes COMAND system for electronic functions. As on other Benz models, COMAND has a steep learning curve and is sometimes frustrating to operate (similar to BMW's iDrive in its early iterations).
Notable options are a voice-controlled hard-drive navigation system, a backup camera, a premium Harman Kardon sound system and digital music storage.
On the advanced lighting front, the ML350 can be armed with bi-Xenon headlights and cornering illuminating lamps to see the roadway before a turn is fully completed.
Performance & Fuel Economy
The standard ML350 gets its power from a 3.5-liter V6 producing 302 horsepower and 273 lb-ft of torque. It uses a 7-speed automatic transmission and yields fuel economy of 17 mpg city/22 mpg highway.
The ML350 Bluetec clean diesel variant has a smaller carbon footprint than the standard ML350. It is powered by a 3.0-liter turbo-diesel V6 that makes 240 hp and an axle-grinding 455 lb-ft of torque. Fuel economy is 20/25 mpg, certainly respectable numbers for a vehicle of the ML's size.
The ML550 boasts a potent 402-hp V8, while the ML63 AMG gets its power from a massive 5.5-liter twin-turbo V8 making 518 hp.
Safety
In addition to its solid construction, the M-Class protects occupants with front, side, head curtain and driver's knee airbags. The front seats have active head restraints to minimize the potential of whiplash in a crash.
Further, the mbrace2 system will alert emergency responders in the event of an accident, and a standard collision prevention system works to prevent accidents altogether.
Driver assistance technologies include Blind Spot Warning, Lane Departure Warning and adaptive cruise control. Unfortunately, the ML350 doesn't offer Night View with Pedestrian Detection, a feature available on the brand's top sedans.
Driving Impressions
The ML350 and ML350 Bluetec are each sublime in their own right. The conventional ML350 displays strong, uniform power delivery throughout the rev band, while the Bluetec launches like a rocket from zero and then fizzles a bit at the top end.
The ML550 and ML63 AMG are serious, high-performance contenders. But does an SUV really need those performance credentials? We wonder.
On normal roads and highways, the M-Class' ride is very smooth thanks to its unibody architecture. An optional adaptive suspension with active damping allows the driver to select a firmness setting based on style of driving and type of road.
The M-Class has impressive handling, especially for a taller vehicle. Steering is well weighted, and there's very little body roll. Overall, the M-Class feels well planted and substantial.
The M-Class is not really intended for off-road driving, although it is somewhat capable. It is more geared for inclement road conditions, thanks in part to its 20-in wheels. But a new, optional On- and Off-Road package adds some trail-ready components like a two-stage transfer case, a longitudinal differential lock and six transmission settings.
Other Cars to Consider
BMW X5 - Comparable to the M-Class in price and equipment, the X5 is more of a driver's car with a stronger emphasis on handling dynamics.
Porsche Cayenne - Offers a more engaging driving experience than the M-Class, whereas the M-Class delivers a plusher ride. The interior of the M-Class is more refined and aimed at comfort over sport.
Acura MDX - The M-Class has more power and performance, better ride and handling and a higher-quality interior. But Acura's all-wheel-drive system is better than Benz's 4Matic, making the MDX more capable in colder climates. The MDX is also less expensive.
AutoTrader Recommends
Of 2013 Mercedes-Benz M-Class models, the ML350 Bluetec is our choice. This advanced 50-state-legal clean diesel offers better fuel economy and a smaller carbon footprint than its gasoline-powered counterpart. It also has more torque than a lot of high-performance cars, making it an absolute delight in every day driving, especially when launching from traffic lights or executing a highway passing maneuver. The ML350 Bluetec is green, efficient and powerful off the line while still offering the luxury and refinement for which the M-Class is well known.