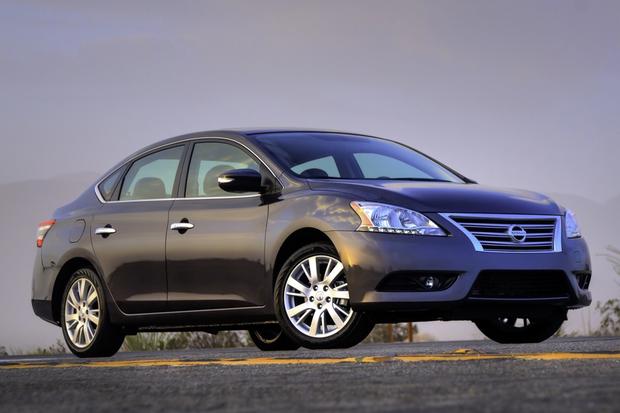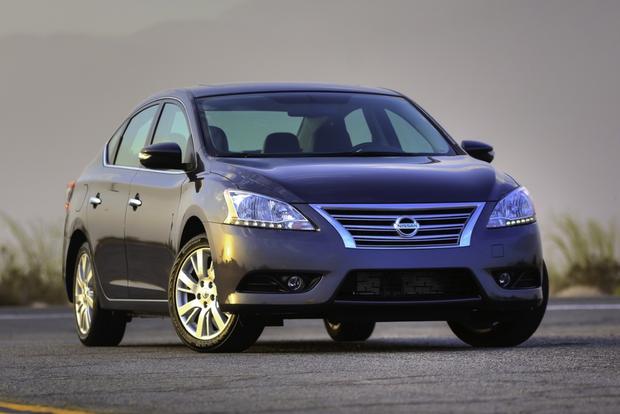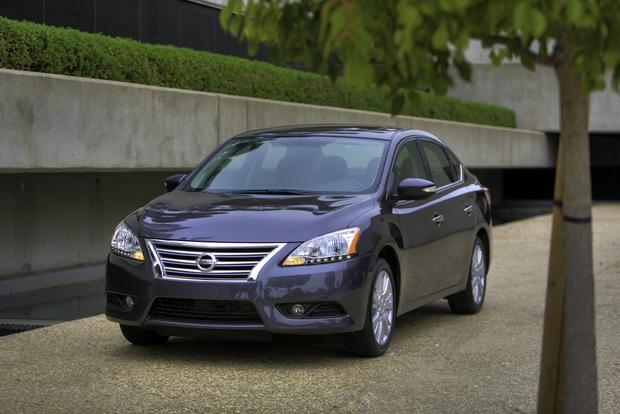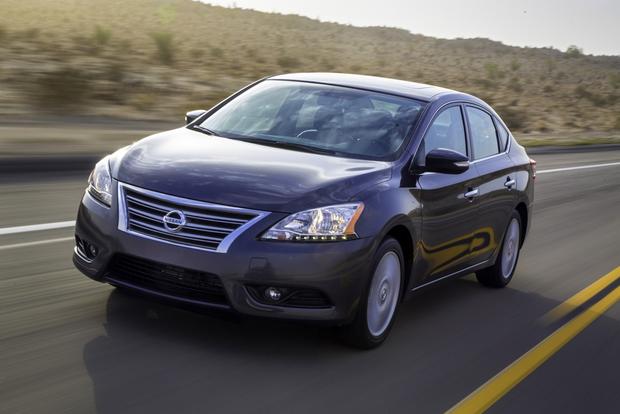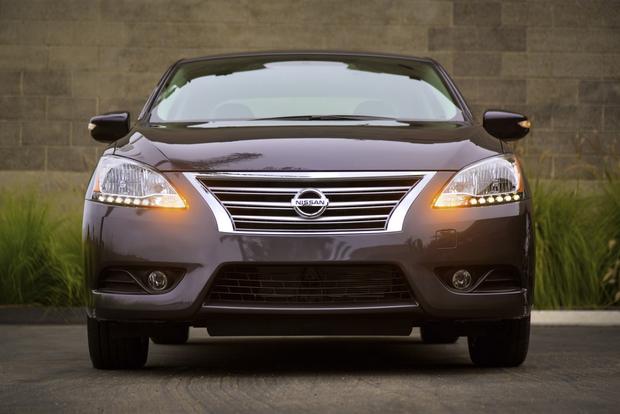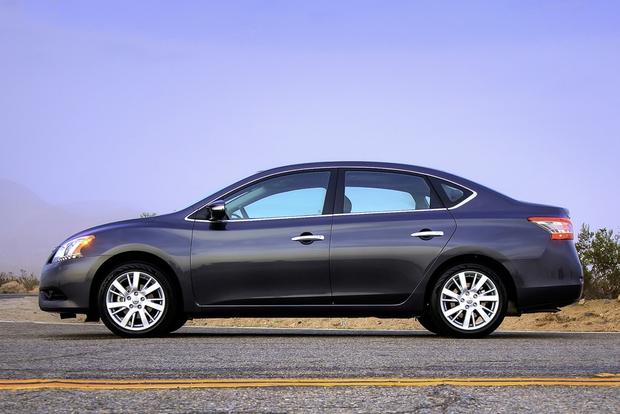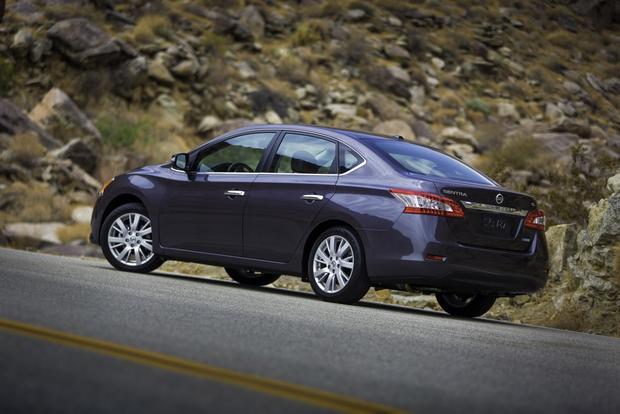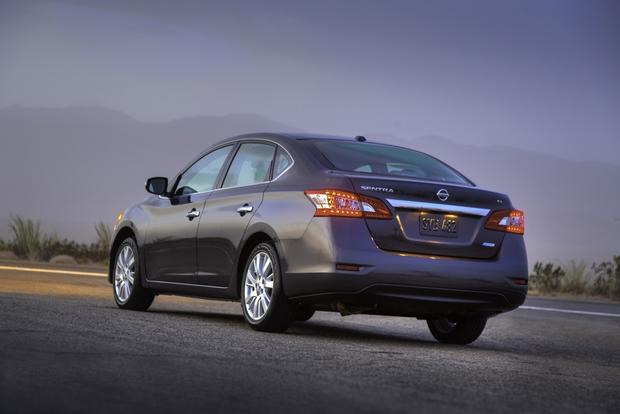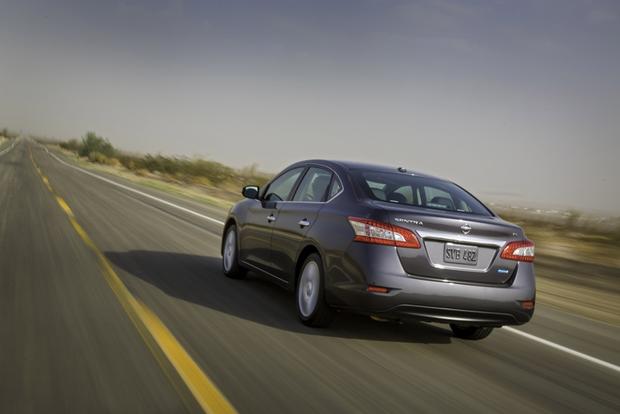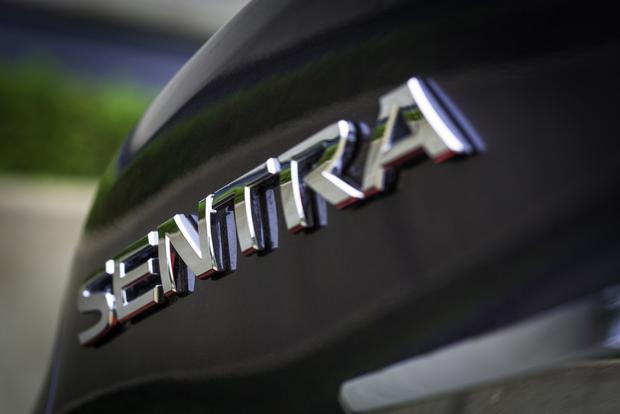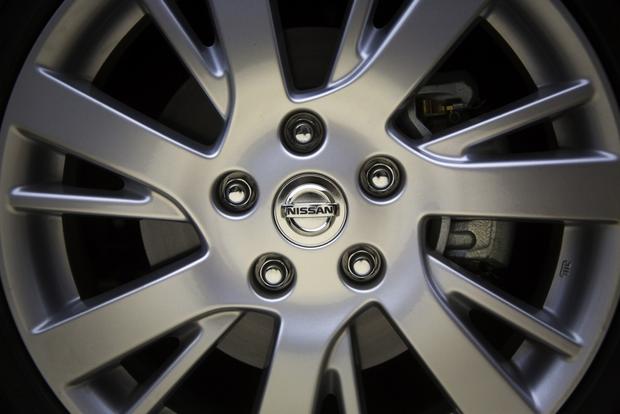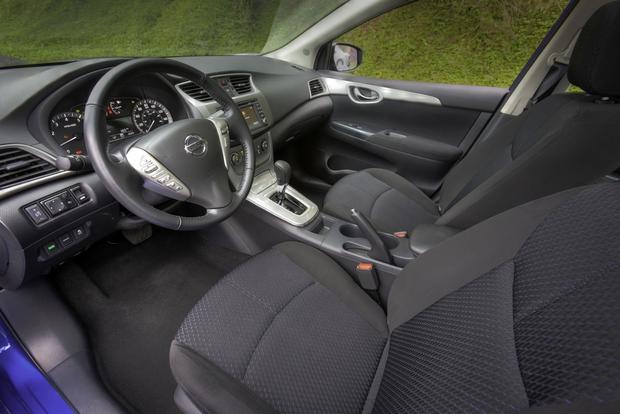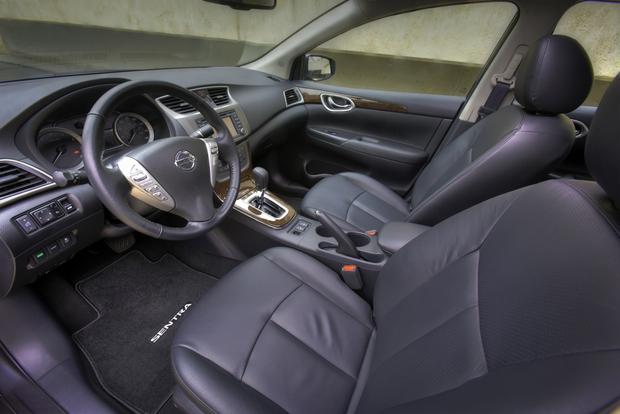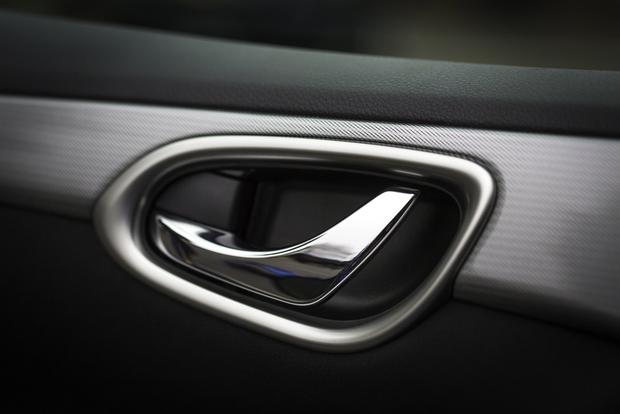 Pros: Spacious interior; strong fuel economy; agreeable ride; attractively priced.
Cons: Not a speed demon; cheaper models sparsely equipped.
What's New: The Sentra is completely redesigned for 2013.
Introduction
The 2013 Nissan Sentra has the look of car that's tired of playing second fiddle. For decades now, the Sentra has toiled in relative obscurity, as the Civic and Corolla have dominated sales. It's not that the Sentra was a bad car, but it just didn't have enough going for it to make loyal Honda and Toyota buyers think twice.
That's what the all-new 2013 Sentra wants to change.
Unlike the current Civic and Corolla, which are very similar to their predecessors, the new Sentra charts a decidedly different course. It's quieter than the car it replaces and bigger, too, especially in back. Crucially, it's also much more fuel efficient, yielding an estimated 30 mpg city/39 highway (40 mpg highway with the FE+ package) versus last year's subpar 27/34 mpg. And prices have actually dropped, making the Sentra something of a bargain.
One potential drawback is that the Sentra's mandatory 1.8-liter engine is less powerful than the old model's 2.0-liter engine. We're okay with that, though, because the new car has lost over 150 lb, largely balancing out the missing horses. For a no-nonsense economy car, the acceleration seems just about right.
Nissan's newest compact might not be a superstar, but we think it's the company's most well-rounded small sedan in years. With the Civic and Corolla standing pat these days, the 2013 Sentra looks poised to move on up.
Comfort & Utility
The Sentra sedan is offered in S, SV, SR and SL trims. An FE+ package that mildly enhances fuel economy is available on S and SV.
The base S sedan starts with 16-inch steel wheels with plastic covers; LED headlight and taillight accents; power accessories; air conditioning; a tilt-telescopic steering wheel; a height-adjustable driver's seat; full power accessories; and a 4-speaker audio system with an auxiliary audio jack.
The SV steps up to cruise control, a 6-speaker audio system (still lacking USB/Bluetooth), illuminated steering-wheel-mounted audio controls, a security system and upgraded cloth trim.
The edgier SR features 17-in alloy wheels; more aggressive front and rear fascias; side-sill extensions; a rear spoiler; fog lights; a chrome exhaust tip; special silver interior trim; and unique sport cloth upholstery.
The range-topping SL is treated to different 17-in alloys; automatic headlights; heated exterior mirrors with integrated LED turn signals; keyless entry with push-button start; leather steering-wheel and shift-knob trim; wood-tone interior accents; dual-zone automatic climate control; a 4.3-in audio display with SiriusXM satellite radio (subscription sold separately); and USB and Bluetooth connectivity.
Depending on trim level, options include some of the SL's standard features, plus a touchscreen navigation system, heated front seats, rear disc brakes (see Safety, below), a sunroof and a rear collision warning system.
In our interior evaluation, we found the new Sentra a pleasant upgrade from the outgoing model. The front seats are quite supportive on long trips, especially with leather upholstery. Thanks to the standard tilt-and-telescopic steering wheel and driver-seat height adjustment, the Sentra can accommodate a wide range of shapes and sizes. Fine Vision electroluminescent gauges add a premium vibe, providing always-on backlit clarity.
After poking and prodding the dashboard and touch panels, we deemed the material quality satisfactory. Ergonomics are good, too, as the Sentra manages to avoid the common curse of too many buttons, instead offering an attractively straightforward control panel. Overall, the Sentra feels a little more special inside than expected, and that's the kind of thing that could tip the scales in this car's favor.
As with the cheaper Versa, the Sentra's rear quarters are exceptionally hospitable by segment standards, providing near-midsize passenger accommodations. The trunk is in the mid-size ballpark as well, measuring an impressive 15.1 cu-ft.
Technology
Don't look to the entry-level Sentra S for technological leadership, as the best it can do is a 4-speaker stereo with an auxiliary audio input. In fact, USB and Bluetooth connectivity are only standard on the top-of-the-line SL; they'll run you extra on the SV and SR. That's a bit disappointing for an all-new model in 2013.
We're also lukewarm on the optional navigation system. Although it has some nifty NissanConnect features, such as Google point-of-interest integration and automatic read-aloud for text messages, the system's graphics and speed are underwhelming. Also, its 5.8-in display seems a bit small. More satisfying is the decent 8-speaker Bose stereo, which is offered from the SV on up and can be paired with Pandora Internet radio.
Performance & Fuel Economy
Every Sentra is powered by a 1.8-liter inline-4 that makes 130 horsepower and 128 lb-ft of torque. That's about what the Corolla gets out of its 1.8-liter four, but almost every other engine in this class has more juice. Still, the Sentra barely weighs 2,800 lb, so it generally keeps up with traffic well enough.
In most Sentras, the little 1.8 will be overseen by a gearless, continuously variable automatic (CVT). While the base Sentra S offers a 6-speed manual transmission, the rest of the lineup comes only with the CVT. Nissan's been building CVTs for a while now, and this one is a good match for the humble motor, delivering nearly seamless acceleration.
Fuel economy estimates for mainstream models with the CVT are very good at 30 mpg city/39 mpg highway. The CVT-only FE+ package creeps up to 40 mpg highway, while the 6-speed manual drops to a more pedestrian 27/36 mpg.
Safety
The 2013 Nissan Sentra comes with anti-lock brakes that use front discs and rear drums. Cheaper and simpler than disc brakes, rear drum brakes are a common feature on entry-level economy cars, but you want discs if you can help it. To this end, note that the Sentra S and SV models come only with rear drums, while the SR and SL have standard rear drums but can be equipped with discs all around if you pay extra.
Every Sentra is outfitted with six airbags (front, front-side, and full-length side curtain).
The 2013 Sentra had not been crash tested as of this writing.
Driving Impressions
Unlike some rivals, the Sentra doesn't aspire to be sporty or aggressive on the road. Even the smartly dressed SR is really the same agreeable Sentra underneath. This Nissan just provides comfortable basic transportation, highlighted by a relatively quiet, compliant ride. Handling is adequately composed in emergency maneuvers, but the Sentra is all about setting it and forgetting it. If you're simply looking for an affordable sedan that'll get you through the daily commute with minimal fuss, the 2013 Sentra hits most of the right notes.
Other Cars to Consider
Chevrolet Cruze - The Cruze has an older feel inside than the Sentra, but its handling is sharper, and the turbocharged motor pairs nicely with the manual shifter in the Cruze Eco.
Dodge Dart - With a chassis by Alfa Romeo, an available turbocharged engine borrowed from the FIAT 500 Abarth and an interior by Chrysler, the new Dart is an intriguing intercontinental mix.
Hyundai Elantra - A direct rival to the Sentra in terms of both power and fuel economy, the Elantra offers distinctive style and a more generous feature set.
AutoTrader Recommends
As Nissan rightly points out in its marketing materials, the Sentra is a good deal, with even the SL starting at a hair under $20,000. We'd make ours an SL with the Leather Package, which is the only way to get rear disc brakes on the SL, and we'd still be out the door for an MSRP of less than $21,000. That's refreshing.