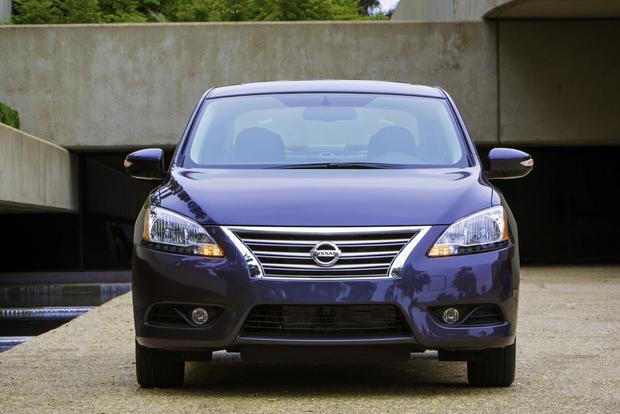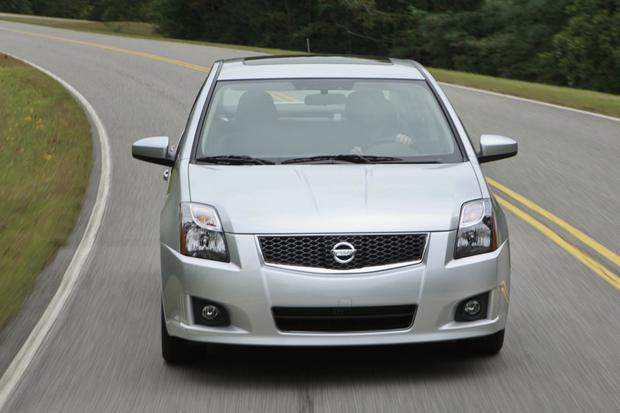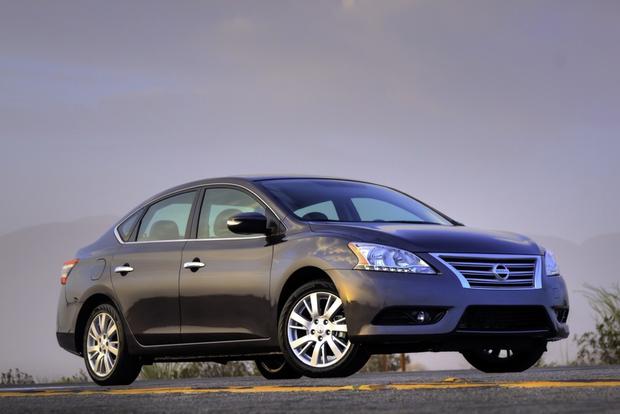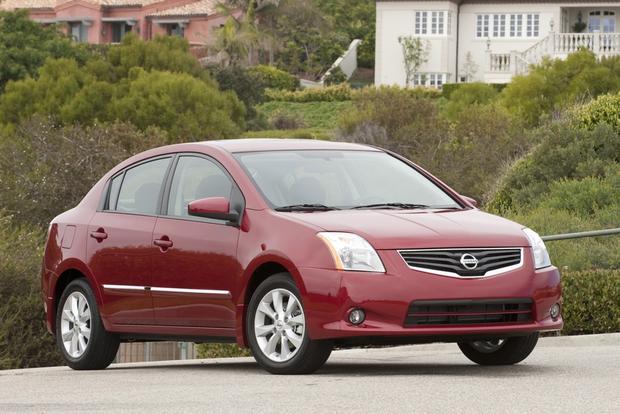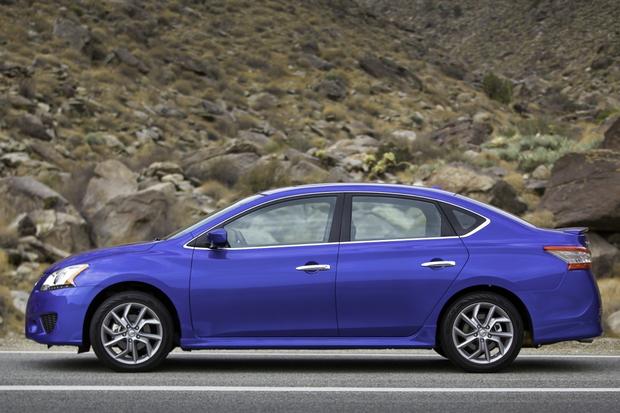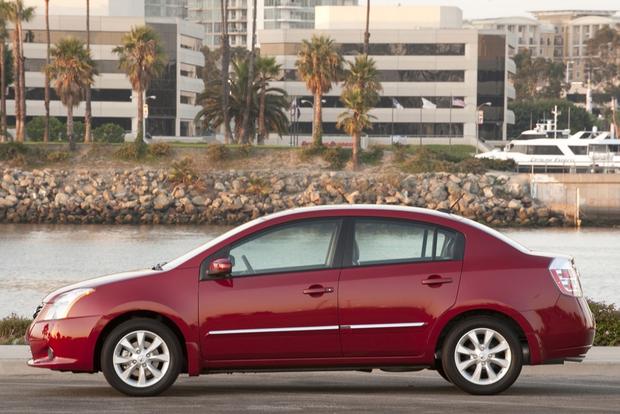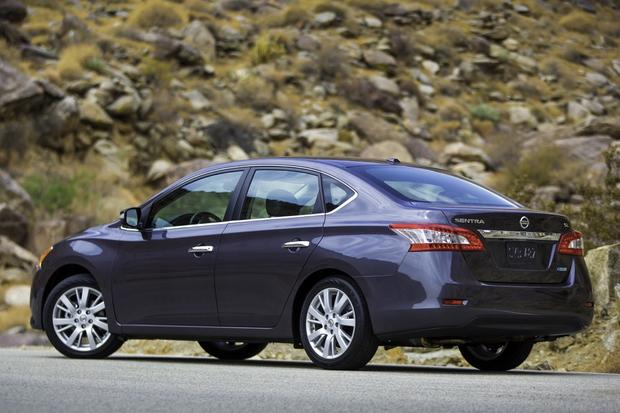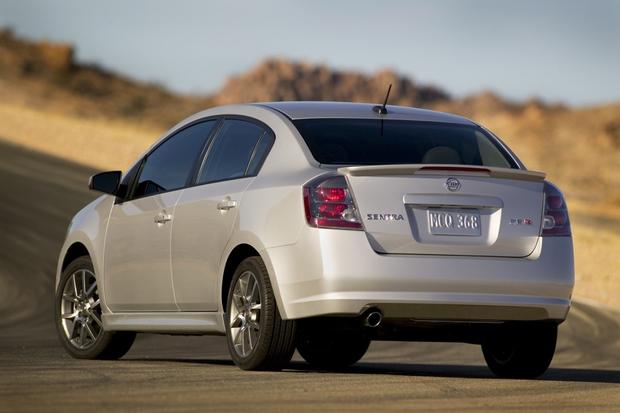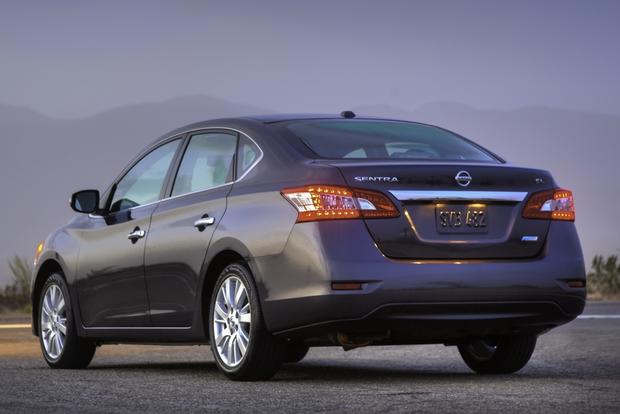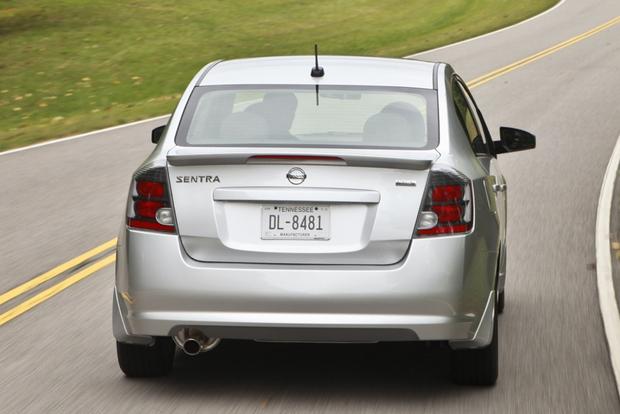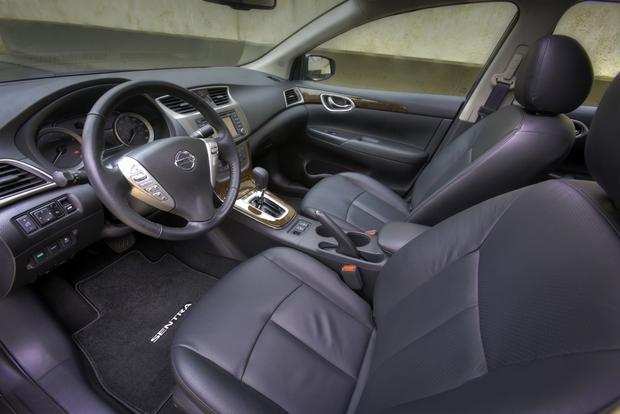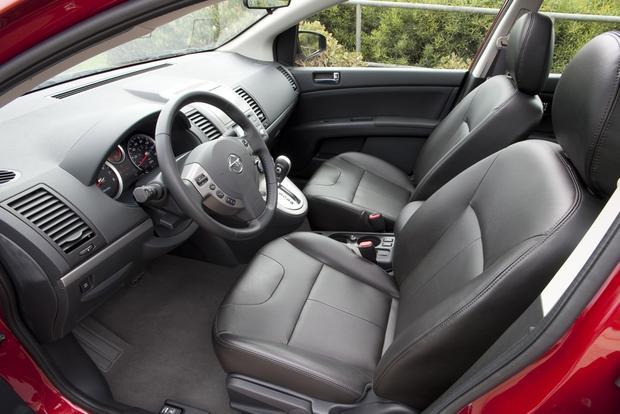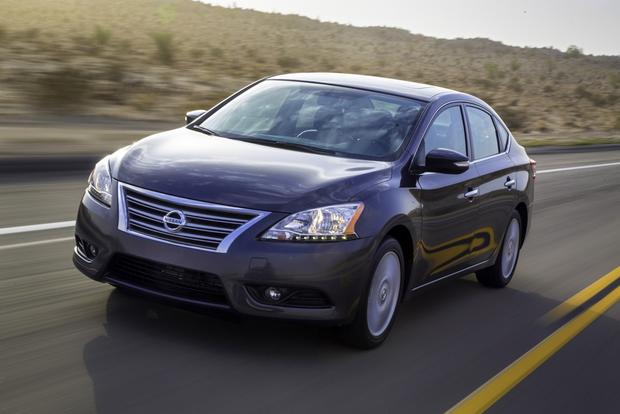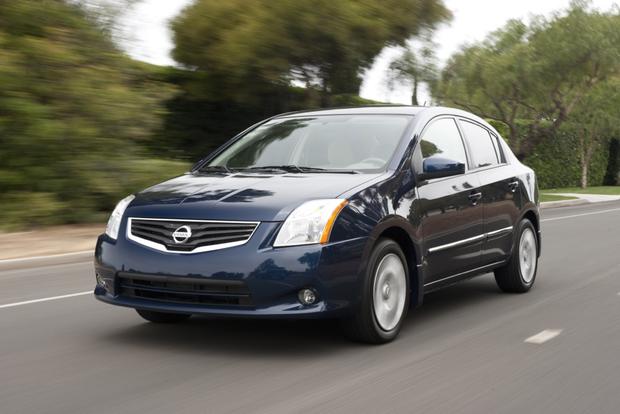 Introduction
The redesigned 2013 Nissan Sentra has a difficult mission ahead. It must prove mainstream enough to woo increasing numbers of compact car buyers seeking a blend of fuel economy and functionality combined with value and technology while simultaneously adhering to Nissan brand principles, which have traditionally positioned the company's products as more dynamic and fun to drive than equivalent Hondas and Toyotas.
At the same time, the new 2013 Sentra needs to be more expressively styled than key Japanese competitors, banishing the model's status as an outlier within the small car class in the process. Finally, the new Nissan Sentra must prove itself a better value proposition than the pre-owned Sentras parked nearby on the dealer's lot.
Did Nissan go far enough with the redesigned 2013 Sentra? Let's take a closer look.
Fuel Economy
All car companies are striving to improve fuel economy, because customers want it and the federal government is demanding it. To ensure that the new 2013 Sentra is more fuel efficient than the old Sentra, Nissan improved the sedan's aerodynamics, reduced its curb weight by 150 pounds and installed a smaller and more efficient engine. In the process, Nissan eliminated the SE-R and SE-R Spec V performance models from the Sentra lineup.
The new 2013 Sentra is equipped with a 1.8-liter 4-cylinder engine generating 130 horsepower and 128 lb-ft of torque. In all models except for the base Sentra S, this engine is paired with a new version of Nissan's Xtronic continuously variable transmission (CVT), resulting in Environmental Protection Agency (EPA) fuel economy ratings of 30 mpg in the city, 39 mpg on the highway and 34 mpg in combined driving. Choose a Sentra S or Sentra SV with the FE+ Package (Fuel Economy Plus) and the Sentra is rated to get 40 mpg on the highway thanks to low rolling-resistance tires, aerodynamic underbody panels and a rear spoiler.
In comparison, the old Sentra, in base trim and equipped with a CVT, weighed 25 pounds shy of 3,000 pounds. It had a 2.0-liter 4-cylinder engine generating 140 hp and 147 lb-ft of torque. With the CVT, fuel economy ratings were 27 mpg in the city, 34 mpg on the highway and 30 mph in combined driving. The more powerful Sentra SE-R models, as might be expected, consumed more fuel, with the SE-R rated 26 mpg in combined driving and the SE-R Spec V rated 24 mpg.
In terms of fuel economy then, the clear advantage goes to the redesigned 2013 Nissan Sentra.
Safety
As this article is written, the new 2013 Sentra has not been crash tested by the National Highway Traffic Safety Administration (NHTSA) or the Insurance Institute for Highway Safety (IIHS), but, as you will see, it shouldn't be difficult to improve upon the previous-generation Sentra's scores.
The old Sentra debuted for the 2007 model year and, in 2012, came standard with six airbags, a traction and stability control system and anti-lock brakes with electronic brake-force distribution. Only the SE-R models offered rear-disc brakes.
By comparison, the new Sentra offers an identical package of safety equipment, enhanced with brake assist technology and the availability of rear-disc brakes on the SR and SL models. A reversing camera is also optional on the 2013 Sentra.
In crash tests, under the NHTSA's pre-2011 standards, the 2007-2010 Sentra models received an overall rating of 5 stars combined with impressive results in tests performed by the IIHS.
When the NHTSA strengthened standards for the 2011 model year, ratings from both organizations fell. In NHTSA tests, protection for the front seat passenger in a frontal impact rated three stars, while side impact protection for that same occupant rated only two stars. The IIHS, which did not modify its methodology that year, also found that the Sentra delivered decreased protection in a side impact, though the car still provided either "Good" or "Acceptable" protection in every IIHS assessment.
Because the previous-generation Sentra's IIHS crash test ratings actually dipped over the course of the car's life, and because the redesigned 2013 Sentra offers a few extra safety features compared to the previous-generation model, we give the new car the nod with the understanding that, until the redesigned Sentra is crash tested, no judgment can be final.
Reliability
Despite an average reliability record, the previous-generation Sentra's engines and transmission are durable, according to Consumer Reports. Unfortunately, Nissan's certified pre-owned (CPO) program warranty, which is surprisingly generous in other respects, only covers the engine, transmission and drivetrain components for seven years or 100,000 miles. In other words, Nissan certifies the parts of a used Sentra that, by all indications, don't break and don't require certification.
The new 2013 Sentra is equipped with 3-year/36,000-mile warranty covering the entire vehicle, and a 5-year/60,000-mile powertrain warranty. Unlike many competitors, Nissan does not offer 24-hour roadside assistance or free scheduled maintenance.
Compared to a new Sentra, a certified pre-owned model could be a gamble, because Nissan's CPO program does not provide warranty protection for the items that tend to cause repair bills. Advantage: 2013 Sentra.
Value
As this article is written, Nissan dealers all around the country are offering CPO Sentras ranging in price and mileage from just under $10,000 for a 2008 Sentra 2.0 S with 58,000 miles to nearly $18,000 for a 2011 Sentra SE-R with 16,000 miles.
A new 2013 Sentra S with a manual gearbox and without any options starts at $16,780, including the $790 destination charge. Equip a 2013 Sentra SL with every factory option and it rolls off the showroom floor for $24,485.
Clearly, the discounts for CPO Sentras are enticing, especially for the newer models with fewer miles, as they appear to rapidly depreciate before prices level off. Nissan's CPO program is also appealing, outside of the deficiencies in its warranty coverage.
To be eligible for Nissan's CPO Program, a used Sentra must be less than five years from its original in-service date, with fewer than 60,000 miles on the odometer. Sentras that qualify are subjected to a 150-point inspection, and the dealer obtains a CARFAX vehicle history report to ensure that the title is clear. A 7-year/100,000-mile limited warranty covers the Sentra's engine, transmission and drivetrain against failure, and Nissan requires no more from the car's owner than a $50 deductible per dealer visit for a covered repair.
This is fairly standard-issue CPO coverage. Nissan's CPO program is most appealing because it offers free 24-hour emergency roadside assistance for seven years or 100,000 miles, a benefit not offered on the new Sentra. Roadside assistance can be used if the driver runs out of gas, gets a flat tire or needs help with a dead battery. Plus, Nissan's CPO program provides car rental reimbursement, trip interruption and towing benefits, as well as a free 3-month subscription to satellite radio.
Though Sentra buyers can save thousands of dollars and enjoy the benefits of 24-hour roadside assistance by choosing a certified pre-owned model, we have reservations about the car's dependability outside of its powertrain. If the CPO program offered a warranty covering more than just the engine, transmission and drivetrain, or if the Sentra's non-mechanical parts demonstrated the same level of reliability as the mechanical bits, selecting the CPO Sentra would be a slam-dunk.
Instead, and only because discounts on slightly used Sentras are significant, we're forced to call this one a draw.
Technology
The new 2013 Sentra offers simple but significant upgrades over the old Sentra in terms of technology. Look past the somewhat gimmicky LED running lights and taillights and you'll find useful features, such as a reversing camera, NissanConnect smartphone integration technology and an Easy Fill Tire Alert System. The latter, unfortunately, is only offered on the Sentra SL.
NissanConnect includes a hands-free text-messaging assistant, Bluetooth audio streaming, Pandora Internet radio, Google POI search and more. The Easy Fill Tire Alert System, which really ought to be standard on all Sentras, makes it super simple to properly inflate the car's tires by beeping when the owner has reached optimum inflation pressure. Given how important properly maintained tires are to overall vehicle control and safety, we think this feature ought to be standard. At a minimum, it should not be reserved for the most expensive trim level.
Compared to the old Sentra, the new Sentra doesn't offer a long list of technology upgrades, but those that are newly available carry significant weight. The new Sentra is the victor here.
AutoTrader's Recommendation
The redesigned 2013 Sentra provides clear advantages in terms of fuel economy and technology, and is likely to demonstrate improved crash test ratings when the car undergoes NHTSA and IIHS testing.
The reliability and value equations are harder to quantify. The old Sentra's overall dependability is unimpressive, and though several aspects of Nissan's CPO program are appealing, it fails to provide added confidence in the areas where the old Sentra has demonstrated weakness. That said, Nissan's new-car warranty package leaves much to be desired at the same time that low-mileage, well-equipped CPO Sentras are relatively inexpensive, offering 25 percent discounts or better.
If the old Sentra's overall reliability ratings were improved, or if Nissan's CPO program warranty covered more than just the parts already known to be dependable or the old Sentra's IIHS crash-test ratings hadn't gotten worse over time, we would recommend that consumers carefully consider a CPO Nissan Sentra. But since that's not the case, and unless you really want the sporty Sentra SE-R model, we recommend buying a new 2013 Sentra.