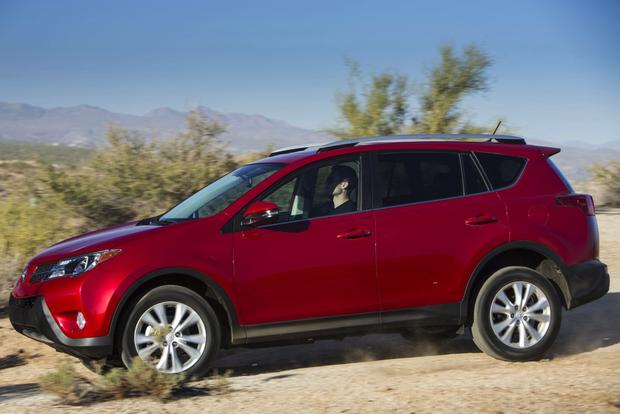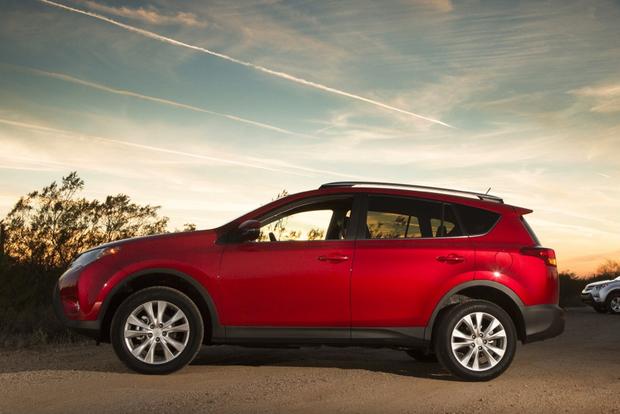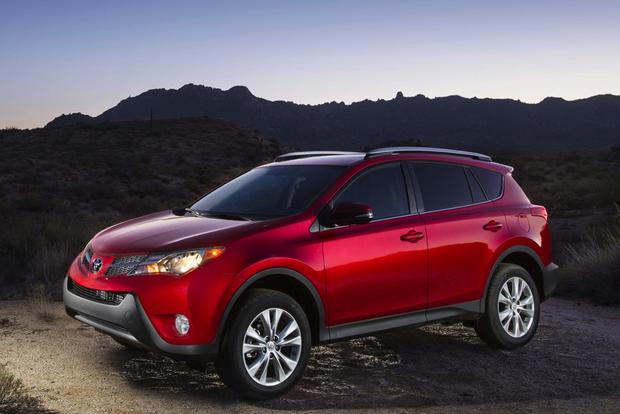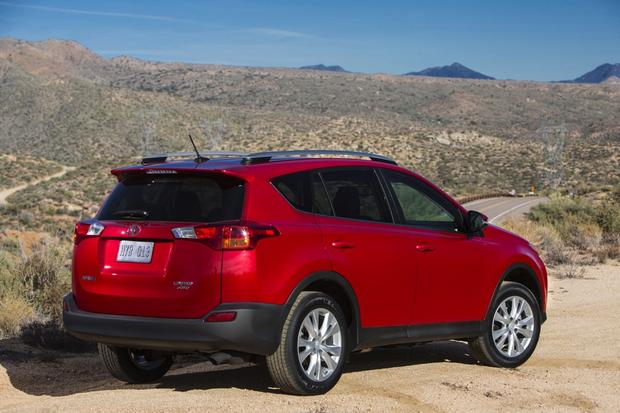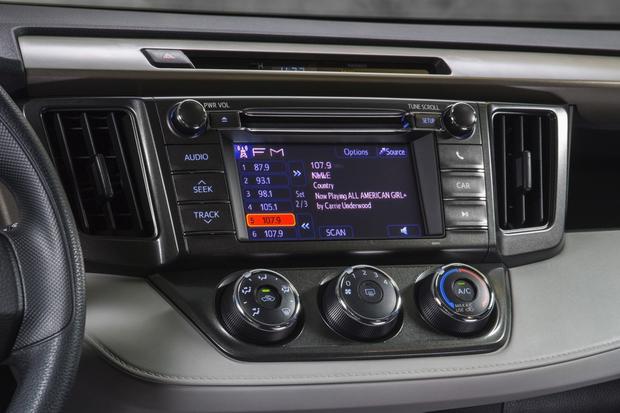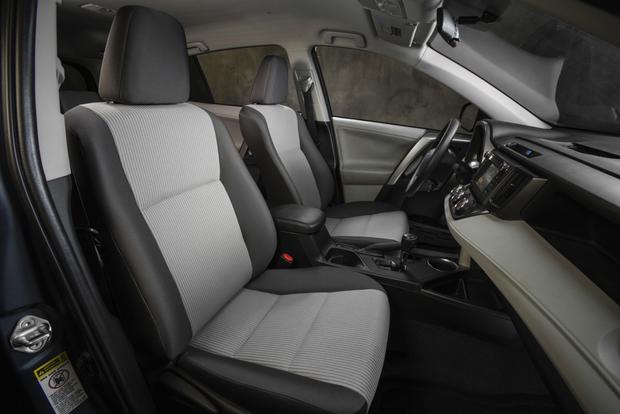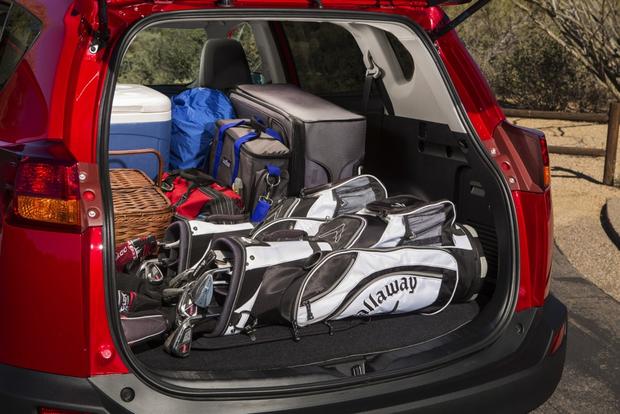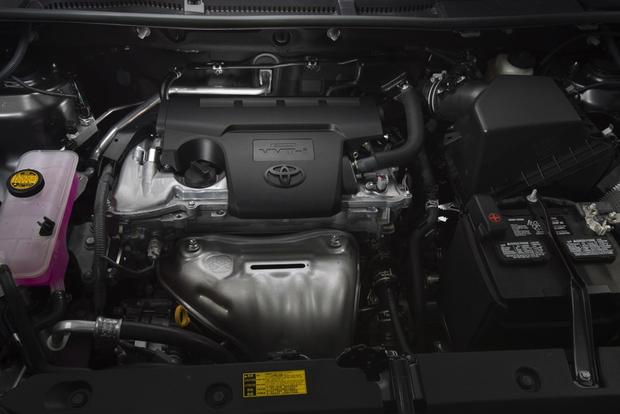 The Toyota RAV4 invented the compact crossover segment back in the day, and it's been reinvented for 2013. With contemporary styling, better fuel economy and up-to-date features, the 2013 Toyota RAV4 is a lot of crossover for not a lot of money. Our test vehicle, a 2013 RAV4 Limited, convinced us that crossover fans will love Toyota's latest. Here are our top five reasons why it belongs on your test-drive schedule.
1. Modern Interior
By current standards, the old RAV4's cabin was getting pretty long in the tooth. Cheap plastics, blocky shapes -- you get the idea. But Toyota completely revamped the interior for 2013, and it's a vast improvement. The dashboard is downright stylish now, and the XLE and Limited models even boast French stitching. It's a pretty nice place to spend some time.
2. Simple Packaging
The old RAV4 offered three rows of seating, but Toyota already has the Highlander for that. The old RAV4 also offered a seriously fast V6, but the sales numbers said folks weren't interested in a hot-rod compact crossover. So the 2013 RAV4 keeps things simple: It's got two rows of seating and one 4-cylinder engine with a modern 6-speed automatic that gives you solid performance and up to 31 miles per gallon. Sound familiar? Yep, that's pretty much Honda's formula for the best-selling CR-V, which tells us Toyota's getting serious about challenging Honda's perennial all-star.
3. Easy Cargo Access
The outgoing RAV4's cargo door was hinged on the passenger side, so curbside loading could be a challenge. But Toyota fixed that for you -- the 2013 RAV4 has a conventional top-hinged liftgate that works well no matter where you're coming from. Plus, the Limited has a power liftgate with adjustable height settings for low-clearance areas, which is great if your garage or parking-spot ceiling is too close for comfort.
4. Fun to Drive
The RAV4 used to be a sporty little thing back in the day, and the 2013 Toyota RAV4 channels that spirit. It's about the same size as the outgoing model, but Toyota worked hard on the suspension and steering. The result is a crossover that feels nimble and responsive. It's easy to forget that the RAV4 can haul up to 73 cu ft of stuff, and that's a testament to how fun it is from behind the wheel.
5. Top-Notch Technology
As you'd expect from a new-for-2013 crossover, the RAV4 comes packed with the latest tech. Every RAV4 gets a 6.1-inch touchscreen with iPod/Bluetooth -- an excellent perk for an affordable crossover. Entune mobile-app integration with Pandora Internet radio is available as well. Practically overnight, this Toyota's tech has gone from worst to first.
Conclusion
With the 2013 RAV4, Toyota has focused on what consumers want. The result is one of the most likable crossovers we've driven in recent memory. Check one out and see if you agree.