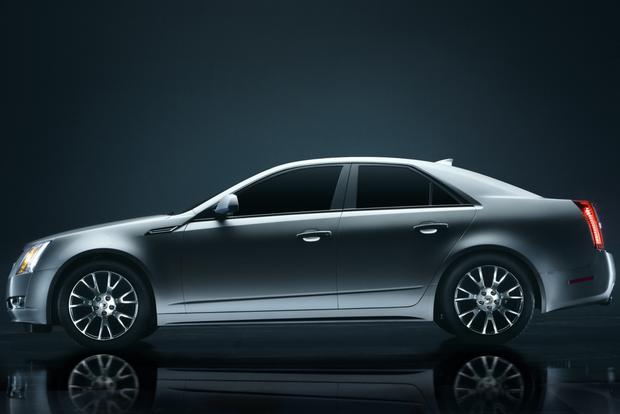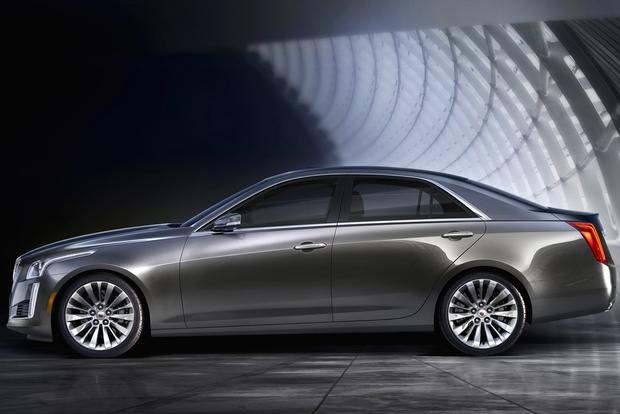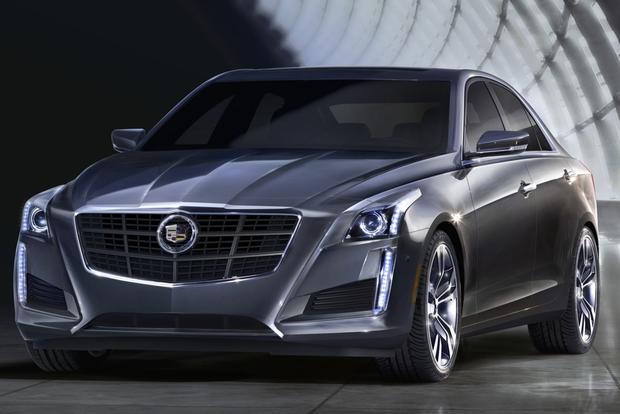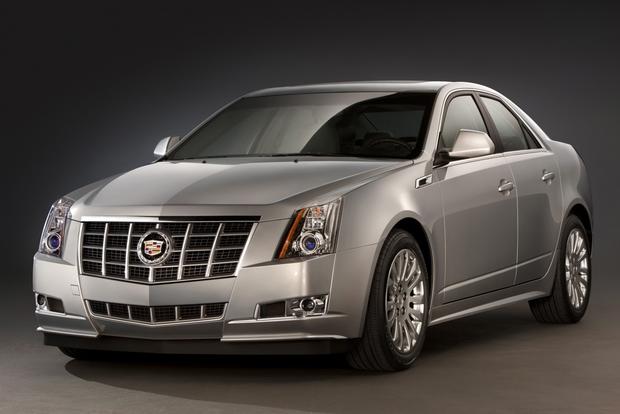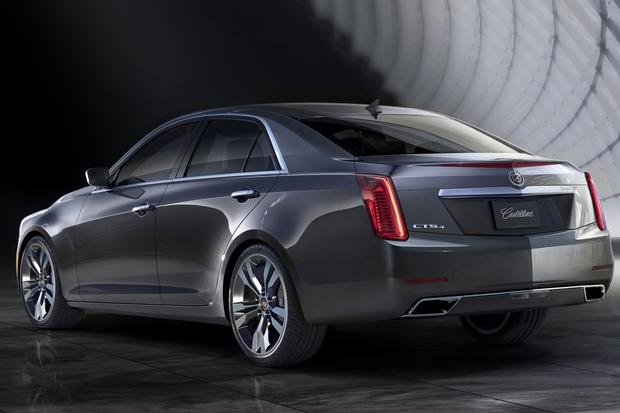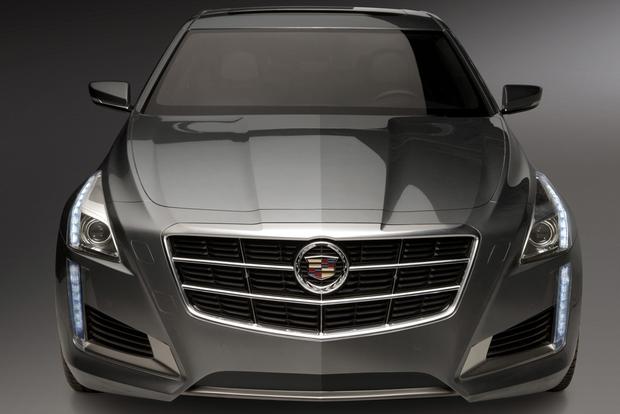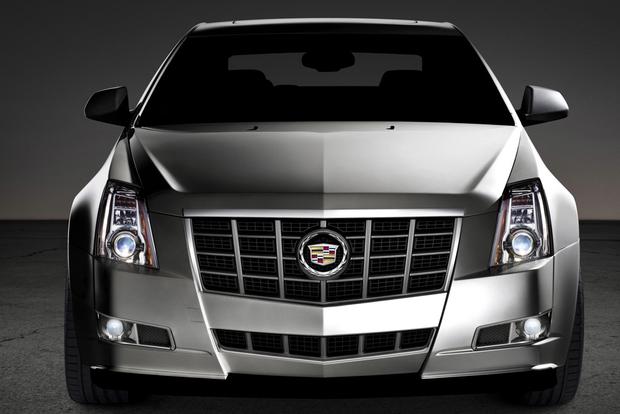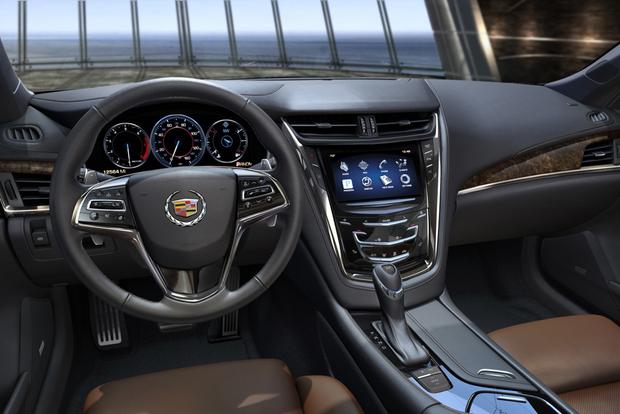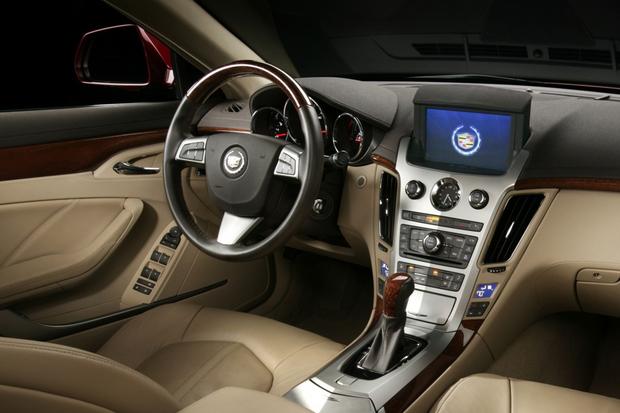 The 2014 Cadillac CTS sedan is completely redesigned, while the CTS Coupe, CTS Sport Wagon and performance-oriented CTS-V models continue in their previous-generation format for the 2014 model year. As such, this installment of New vs. Old will focus solely on the 2014 CTS sedan and its outgoing 2013 counterparts.
The redesigned 2014 Cadillac CTS sedan is larger than the model it replaces, and Cadillac is positioning it as a true midsize luxury sport sedan contender. As a result, the base price rises by more than $6,000. Naturally, luxury sedan buyers might wonder if that premium is worth their consideration, especially since dealers are eager to unload remaining 2013 models and a certified pre-owned (CPO) CTS represents even greater value. We're here to help you decide which path is the right one for you.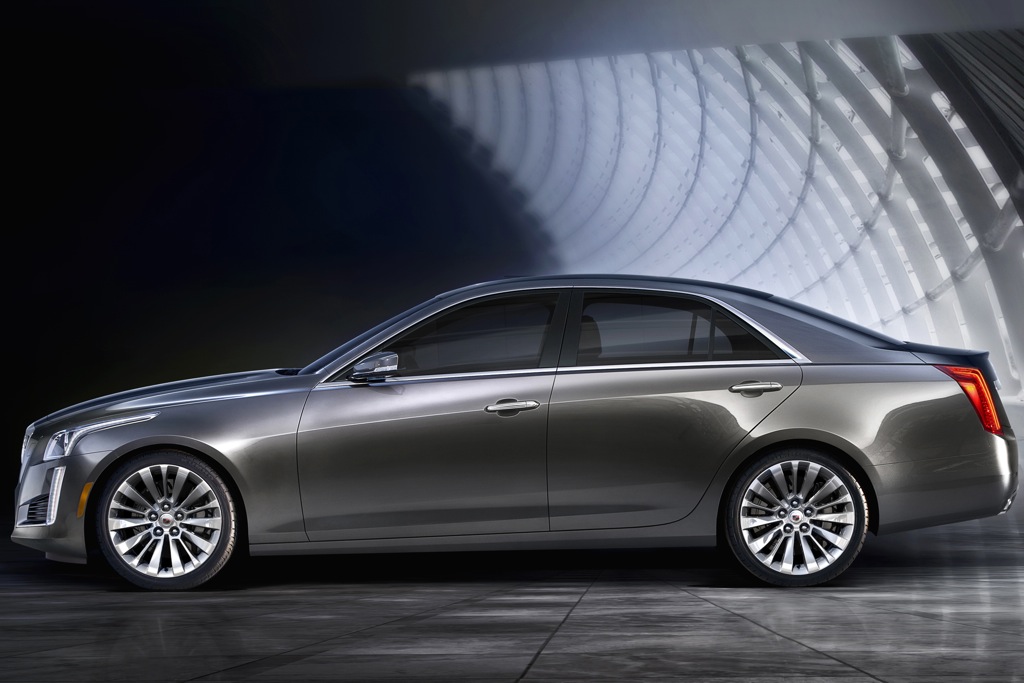 Fuel Economy
The redesigned 2014 CTS sedan is more than 200 pounds lighter than the car it replaces and is equipped with a standard turbocharged 272-horsepower 2.0-liter 4-cylinder engine. A 321-hp 3.6-liter V6 engine is optional, and the new CTS V-sport model has a twin-turbocharged 3.6-liter V6 engine making 420 hp. An all-wheel-drive system is optional with the turbocharged 4-cylinder and the normally aspirated V6.
Official Environmental Protection Agency (EPA) fuel economy estimates are not available as this article is written. However, Cadillac estimates that the new 2014 CTS V-sport will return 17 miles per gallon in the city, and the CTS with the turbocharged 4-cylinder will achieve 30 mpg on the highway.
Compare those numbers to the outgoing 2013 CTS sedan, which is offered with a 270-hp 3.0-liter V6, a 318-hp 3.6-liter V6 and, in the CTS-V model, a 556-hp supercharged 6.2-liter V8. A CTS-V with an automatic transmission returns just 12 mpg city, while the most fuel-efficient CTS models are rated at 27 mpg.
At first glance, it would seem that the new 2014 CTS is the clear victor, but last year's 3.6-liter V6 was rated at 18 mpg city/27 mpg highway with rear-wheel drive. This year, that same engine returns 19 mpg city/28 mpg hwy. That means the most significant fuel economy benefits for the 2014 CTS are realized only when the car is equipped with the standard turbocharged 4-cylinder or the V-sport's twin-turbocharged V6.
Nevertheless, the new CTS gets better fuel economy than the old CTS, and emerges victorious on this front.
Safety
Within the luxury sedan segment, the 2013 Cadillac CTS is lacking when it comes to offering the latest safety technology. This, however, does not keep the car from achieving a 5-star overall crash test rating from the National Highway Traffic Safety Administration (NHTSA), or from earning a Top Safety Pick rating from the Insurance Institute for Highway Safety (IIHS).
As this article is written, neither organization has performed crash tests on the redesigned 2014 CTS. However, the new CTS is offered with a laundry list of safety technologies that were unavailable for the 2013 model. Highlights include 10 standard airbags, automatic safety belt tightening, Front and Rear Automatic Braking, Forward Collision Alert, Automatic Collision Preparation, Lane Departure Warning, Side Blind Zone Alert, Rear Cross Traffic Alert and a Safety Alert Seat.
While it sure sounds like a loaded 2014 CTS sedan will do more to avoid an accident in the first place, the fact remains that the far less expensive 2013 CTS has the highest possible crash test scores without all of this extra technology.
For now, we have to call this one a tie.
Reliability
In recent years, the previous-generation CTS sedan has proven itself to provide better-than-average reliability over time -- a track record bolstered by Cadillac's impressive CPO vehicle program.
Every CPO Cadillac CTS receives bumper-to-bumper warranty protection for six years or 70,000 miles from the car's original in-service date. If that sounds good, listen to this: A CPO Cadillac CTS also provides 24-hour roadside assistance for that same period, as well as free maintenance for selected services. And if a CPO Cadillac CTS breaks down under warranty, the company provides alternate transportation or reimburses owners for certain travel-related expenses. Additionally, each CPO Cadillac CTS passes a 172-point inspection and is equipped with free 3-month trials to OnStar telematics and satellite radio service.
This warranty is similar to what's offered for a new Cadillac CTS. Either way, Cadillac is working hard to ensure that CTS buyers can buy with confidence, whether they choose a new model or a CPO model. Ladies and gentlemen, we have another tie.
Value
Let's resolve this right up front: The old CTS provides a better value than the new CTS. Here's why.
First, there's the matter of the $6,000 price increase, as Cadillac positions the new CTS against bigger and more expensive competitors. Second, the 2014 CTS is a larger car, yet rear-seat legroom actually shrinks and the trunk is essentially the same size. Third, Cadillac is offering appealing lease rates and low-interest finance deals on the outgoing 2013 CTS Sedan. Fourth, there are deals to be had on CPO Cadillac CTS models.
As this article is written, there are 610 certified pre-owned 2008-to-2013 Cadillac CTS models on sale. They range in price and mileage from $18,900 for a 2009 CTS 3.6 with all-wheel drive and less than 48,000 miles to $43,000 for a 2013 CTS 3.6 with all-wheel drive and 17,500 miles. Of course, the performance-tuned CTS-V models are more expensive; one 2013 model is listed for $65,000, but it has fewer than 10 miles on the odometer.
A new 2013 CTS starts at $39,990 before adding options, and runs as high as $55,080 with all the trimmings. For 2014, the CTS carries a base price of $46,025, while the new twin-turbocharged CTS V-sport is priced at $59,995. A CTS-V is even more expensive, starting at $64,515 and ending at more than $74,000 when fully loaded. Remember, Cadillac continues to offer the previous-generation CTS-V for the 2014 model year.
Given the strength of Cadillac's CPO program, and the CTS model's record for reliability, a used CTS delivers better value than a new CTS.
Technology
At this point, the new and old CTS sedans are essentially tied. Despite the improvements made to the redesigned 2014 CTS, an outgoing 2013 CTS or a CPO Cadillac CTS presents a strong case for itself. Where that case falls apart is here, in regard to technology.
For 2014, Cadillac makes significant technology updates to the CTS. Instantly noticeable is the addition of a Cadillac User Experience (CUE) control panel, a touch-sensitive and haptic-feedback affair that Cadillac claims is based on smartphone and tablet design. CUE includes an 8-inch color touchscreen that allows the operator to swipe, pinch, expand and drag content just like popular tablet computers. The system includes USB and SD card ports, natural voice recognition and Bluetooth smartphone pairing and audio streaming capabilities.
Additionally, the new 2014 CTS can be equipped with a configurable LCD instrument cluster, a color Heads-Up Display, Automatic Parking Assist and the numerous safety-related features discussed above.
The victor here is clear: the 2014 CTS.
AutoTrader's Recommendation
Some people simply aren't fans of technology. Things can go wrong with that stuff, and it becomes quickly outdated. Show of hands: Who has a Mac or an iPhone no longer supported by iTunes?
While a test drive may ultimately prove the redesigned CTS to be a better car than the previous version, for now we're going to recommend getting a great deal on an outgoing 2013 CTS or a certified pre-owned version. These cars are safe, dependable and almost as big inside and almost as fuel efficient as the new 2014 CTS when equipped with the popular 3.6-liter V6 engine.