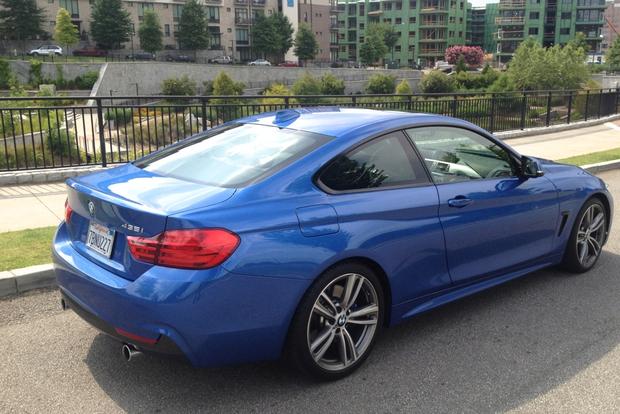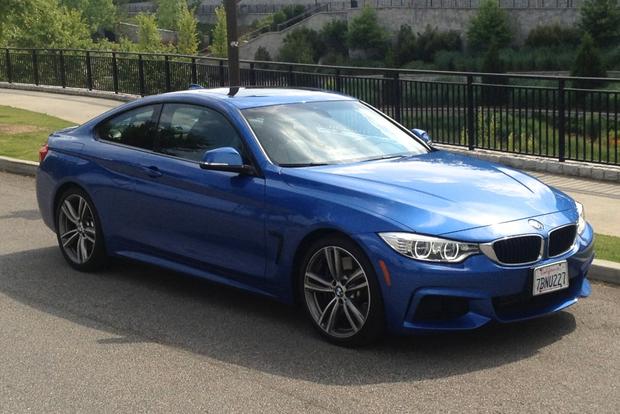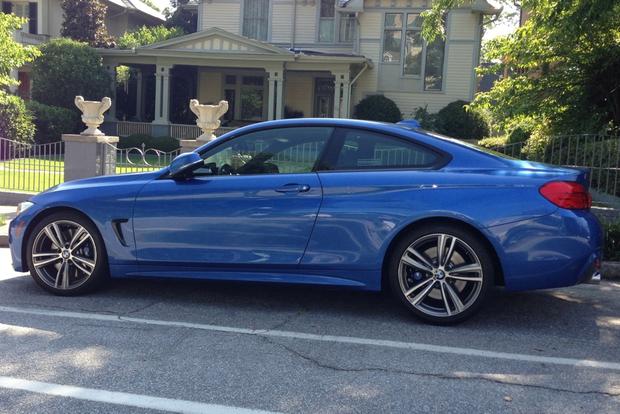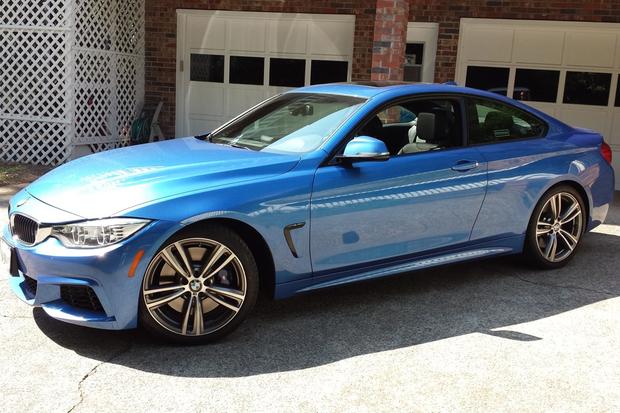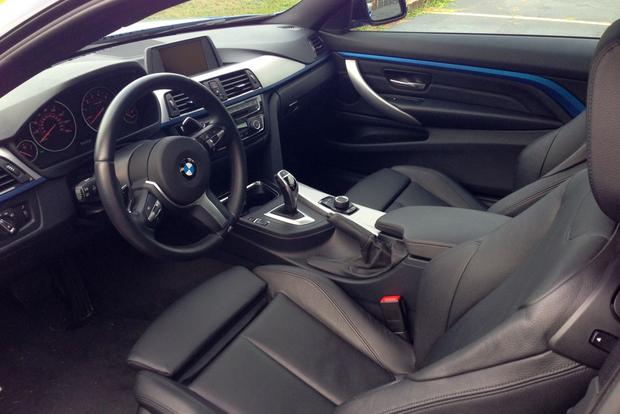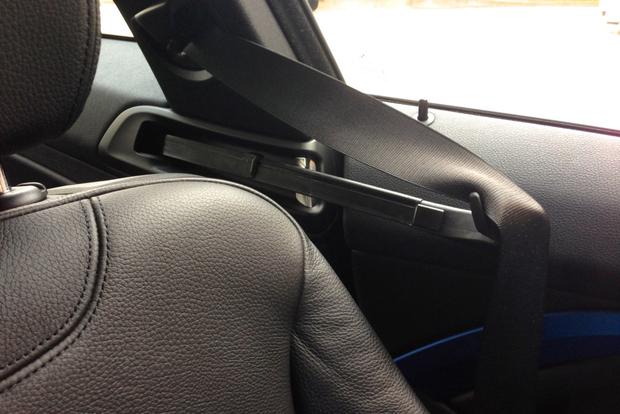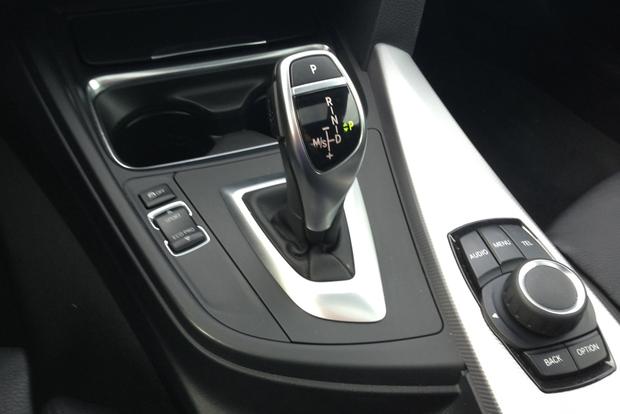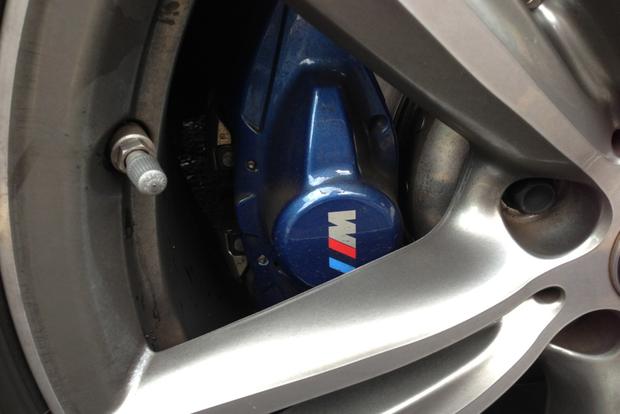 Just like the rest of BMW's 2-door cars, the old 3 Series coupes and convertibles have been renamed. The 2014 BMW 4 Series is the new name for last year's 328i and 335i. Sharing the same platform and engines as the current 3 Series sedan, the 4 Series Coupe is both lower and wider than its 4-door companion, which gives it the sportier appearance that you'd expect from a coupe. We spent a week with a 2014 BMW 435i Coupe in a quest to find out how this new 4 Series stacks up against the previous 3 Series 2-door lineup and whether it can still hold up as a self-proclaimed "Ultimate Driving Machine."
Plenty of Style
One point that everyone seemed to agree upon was the overall design of the car. Slightly longer and lower than its predecessor, the 435i Coupe is basically a 2-door version of the handsome BMW 335i sedan. The elongated hood and sweeping roofline were further enhanced by our tester's optional 19-inch wheels and the M Sport package's aerodynamic body kit. Throw in the electric paint -- BMW calls it Estoril Blue -- and you've got a real head-turner on your hands. I personally noticed more than a few drivers straining to grab a quick look as I drove down the highway.
Missing Some Substance
Our tester came equipped with keyless entry, full LED headlights with automatic high beams, satellite radio and leather seats, all features you'd expect from a car that starts at $46,000. On the 2014 BMW 4 Series, however, these are all optional features that cost an extra $4,100 through various packages. Add in the additional appearance and performance upgrades, and you get to our as-tested price of $57,225 with shipping. All of that money, yet the BMW is still missing features found standard on vehicles costing tens of thousands less. A backup camera, Bluetooth audio streaming and reverse sensors are all available -- for a price.
That being said, the interior is still a pretty nice place to be. All the buttons and other switchgear are both logically and ergonomically placed. The M Sport steering wheel is thick and has a retro look. The gauges and instrument readouts are clear and easily understood. The one thing that I could not get past was the overall drabness inside. Aside from an accent strip that runs across most of the dash and doors, it's quite a dark place to be. It just doesn't feel like a $57,000 interior.
All About Performance
While we may have many gripes about the lack of standard features and the plain look of the interior, almost all of that is forgotten once you start driving. Using BMW's familiar inline 6-cylinder twin-turbocharged engine, the 435i is deceptively fast. The 300-hp engine doesn't feel like it accelerates quickly, but one look down at the speedometer and you'll wonder just how you got to that speed so fast. The engine sound is just loud enough to remind you of the freight-train-like power that is available, but a bit more noise in the Sport and Sport+ settings would be a welcome addition.
As always, we prefer to shift for ourselves, but our tester was equipped with the standard 8-speed automatic transmission (a 6-speed manual is available for no extra cost). Whether shifting via the steering-wheel-mounted paddles or the shifter itself, shifts are precise and seem to happen in the blink of an eye. While still slightly clunky in slower situations -- especially parking garages -- all other scenarios were smooth enough to make this driver almost forget about the do-it-yourself option (almost but not quite). Some folks complained that the suspension was overly rough, a trait probably further emphasized by the optional 19-in wheels and the pothole-filled roads inside the Atlanta city limits.
Our Take
Even though it's now known by a new name, BMW's mainstream coupe continues to lead the driving-excitement category of entry-level luxury 2-doors. From the fuel-efficient base 4-cylinder turbo 428i all the way up to the powerful and capable all-wheel-drive 435i xDrive, the new BMW 4 Series has something for almost everyone. This includes convertible versions of all the coupes. Still focused on being the "Ultimate Driving Machine," these 2-doors can be quite luxurious and are full of the creature comforts you would expect from a prestigious brand such as BMW. Just be ready to open that checkbook all the way to pay for it.