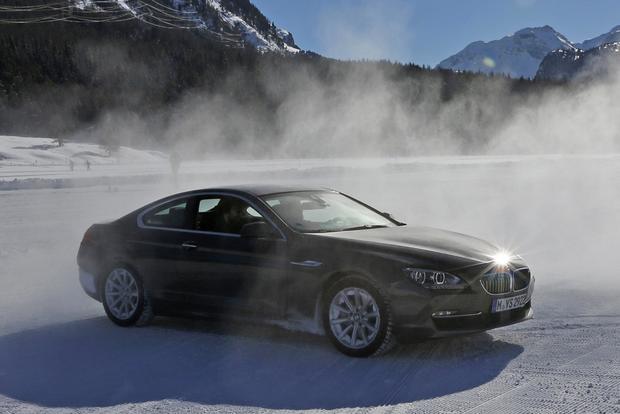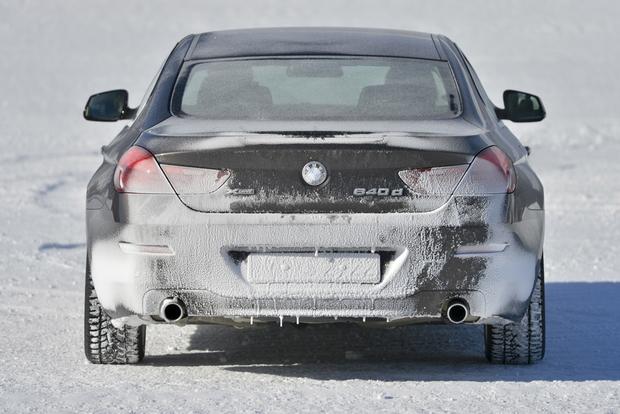 The way things used to be, BMW was the sporty brand, and Mercedes stood for traditional luxury. But the 2014 BMW 6 Series coupe and convertible show just how outdated those stereotypes have become. Emphasizing comfort and technology rather than the traditional "ultimate driving machine" ethos, the 2014 6 Series identifies BMW as a serious player in the exclusive league of personal luxury cars.
Notably, this isn't BMW's first time around this particular block. The 1990s saw the rise and fall of the 8 Series, a sleek grand-touring coupe with an available V12 engine. Like the new 6 Series, the 8 Series was an excellent car that drew criticism for being too heavy and soft by BMW standards. Unfortunately, it was launched during a recession and never sold well -- a fate that BMW hopes the latest 6 Series will avoid.
We like its chances. Boasting a pair of awesome turbocharged engines, superb interior craftsmanship and epic high-speed composure, the 6 Series hits all the right notes for drivers who want that king- or queen-of-the-road character. And while sporty handling isn't really part of the 6 Series formula anymore, this is still a massively capable car when you give it the spurs. Just make sure the corners aren't too tight to accommodate the car's considerable size.
Overall, the 6 Series seems quite comfortable in its newly conservative role, providing all the luxury and power that shoppers in this segment expect. BMWs are a different kind of driving machine these days, and judging by the 2014 6 Series, that's potentially a pretty good thing.
What's New for 2014?
All-wheel drive is now available on the entry-level 640i coupe and convertible, and a new M Sport Edition package adds sporting flair to any 6 Series.
What We Like
Fantastic engines; awesome long-distance cruiser; high-quality interior; plenty of tech; available all-wheel drive
What We Don't
Less athletic than you may expect; useless back seat; convertible isn't offered with a retractable hardtop
How Much?
$76,325-$95,125
Fuel Economy
All 6 Series models come with an 8-speed automatic transmission that uses BMW's distinctive joystick-like shifter. Rear-wheel drive is standard, and xDrive all-wheel drive is optional.
The 640i features a turbocharged inline 6-cylinder engine rated at 315 horsepower and 330 lb-ft of torque. Fuel economy with rear-wheel drive is an impressive 22 miles per gallon city/32 mpg hwy (20 mpg city/30 mpg hwy for the convertible). Adding all-wheel drive yields 20 mpg city/29 mpg hwy with either body style.
The 650i boasts a twin-turbocharged V8 with 445 hp and 480 lb-ft of torque. Environmental Protection Agency ratings with rear-wheel drive are 17 mpg city/25 mpg hwy for both body styles; adding all-wheel drive yields 16 mpg city/24 mpg hwy.
Standard Features & Options
The 2014 BMW 6 Series is offered as a coupe or soft-top convertible in two trim levels: 6-cylinder 640i and 8-cylinder 650i.
The 640i coupe ($76,325) and 640i convertible ($83,825) come standard with a turbocharged inline 6-cylinder engine, 18-inch alloy wheels, adaptive xenon headlamps, fog lights, a sport-tuned suspension with adaptive dampers, front and rear parking sensors, a tilting glass roof panel (coupe only), keyless entry with push-button ignition, auto stop/start, leather upholstery, 10-way power front seats with lumbar support and driver memory, a power tilt/telescopic steering wheel, dual-zone automatic climate control, iPod/USB and Bluetooth connectivity, a 9-speaker audio system, and the hard-drive-based iDrive infotainment system with a 10.2-in widescreen display, digital music storage, a navigation system and a rearview camera.
The 650i coupe ($87,625) and 650i convertible ($95,125) add a twin-turbocharged V8 engine, an available manual transmission, 19-in alloy wheels, 20-way Multi-contour power front seats and Nappa leather upholstery.
Some of the 650i's extra features are available on the 640i as options. All-wheel drive is a $3,000 option on all 6 Series models.
Notable add-ons include 20-in wheels, adaptive cruise control, side- and top-view cameras and a 16-speaker Bang & Olufsen audio system. The M Sport Edition package contributes aerodynamic tweaks, unique M-design 19-in wheels, adaptive LED headlights, LED fog lights, high-gloss shadowline trim, black-painted brake calipers, dark chrome exhaust tips, extensive M interior modifications (including extended Alcantara and Nappa leather trim) and a full range of technology features (including advanced safety technologies on 650i models).
The 6 Series model's back seat is pretty much useless unless the folks in front have short inseams. Even then, headroom is severely limited unless you're in the convertible and the top's down. Speaking of which, we can't complain about the vinyl roof's rapid power operation; we'd just note that soft tops are inherently vulnerable to break-ins and harsh weather in ways that retractable hardtops simply aren't.
As for cargo space, the coupe boasts a reasonable 13 cu ft, while the convertible has 11 cu ft with the top up and a couple fewer with it folded.
Safety
The 2014 BMW 6 Series comes with stability control, 4-wheel anti-lock disc brakes, active front head restraints and four airbags (front and front-side). Numerous high-tech safety features are available, including blind spot warning, lane departure warning and a forward collision mitigation system with automatic braking. The convertible adds roll bars that pop up automatically in emergencies.
Neither the government nor the independent Insurance Institute for Highway Safety has crash-tested the 6 Series.
Behind the Wheel
Although the 6 Series borrows heavily from the 7 Series under the skin, its cabin is unique, and the first thing we noticed in our interior evaluation was the lowness of the front seats. They're not hard to get into, but there's a definite sports-car flavor here. The standard 10-way power front seats are more than pleasant, but the 20-way Multi-contour seats are so versatile and supportive that they're almost a must-buy.
The gauges on the 6 Series use BMW's familiar white-on-black numerals that switch to orange-on-black at night. Interior materials are exceptionally nice, and the sporty dashboard -- exclusive to the 6 Series -- swoops snugly toward the driver, accented by the beautiful 10.2-in iDrive screen with its much-improved current interface. Our only real quibble concerns the steering wheel, which seems a bit large for coupe/convertible duty.
Acceleration is strong yet civilized with the 640i's inline 6-cylinder. You'll be surprised by how easily this little engine chucks the chubby Bimmer around. But the main event here is the 650i's twin-turbo V8, which is so quick at any speed that it makes us question the point of the M6. This engine is simply spectacular. Whatever you think of the 6 Series, you can't help but fall in love with what's under the 650i's hood. We feel similarly about the 8-speed automatic (standard on all models), which upshifts seamlessly and enthusiastically matches revs on downshifts.
The 6 Series is more athletic in corners than the already-capable 7 Series on which it's based, but it's too large and heavy for "ultimate" driving. The 6 Series model's comfort zone is on the highway, where it's impossible to get this car flustered. Think serene and planted at all speeds.
Other Cars to Consider
Audi S5 -- The S5 coupe and convertible are much cheaper than their 6 Series counterparts, but they have many of the same traits. The S5 is fast and composed, with a beautiful interior and more nimble handing. We prefer its looks, too.
Chevrolet Corvette Stingray -- The base Corvette Stingray is a true bargain at barely half the price of a 650i, and the convertible's a similarly excellent value.
Porsche 911 -- The current 911 has morphed into more of a GT car, but it's still much more engaging than the sedate 6 Series. The 6er has a better ride, though.
AutoTrader's Advice
We're in awe of the 640i's fuel economy, but that's not what a car such as this is about. You get a 6 Series to reward yourself for a job well done, a life well lived -- and the best reward is the fantastically powerful yet refined 650i.