Car Review
2014 Buick Regal GS AWD: Real World Review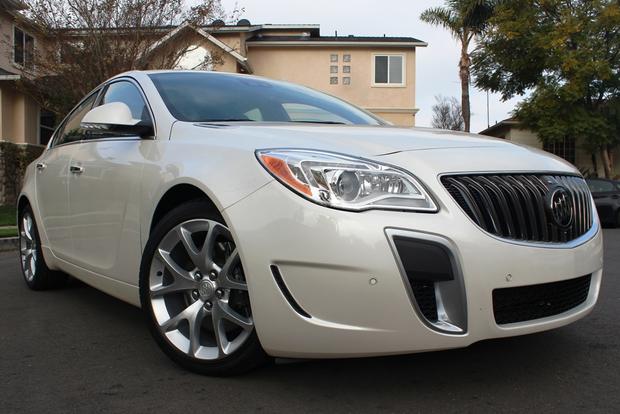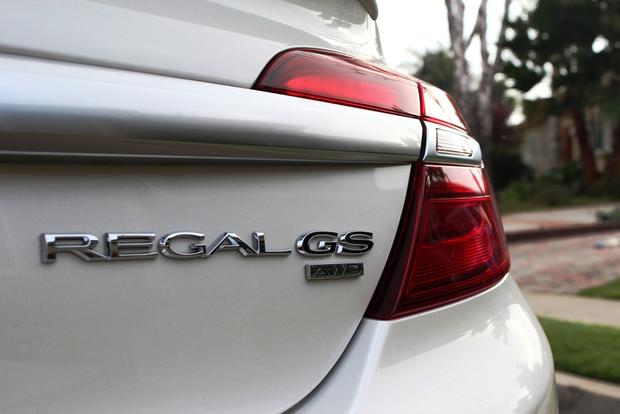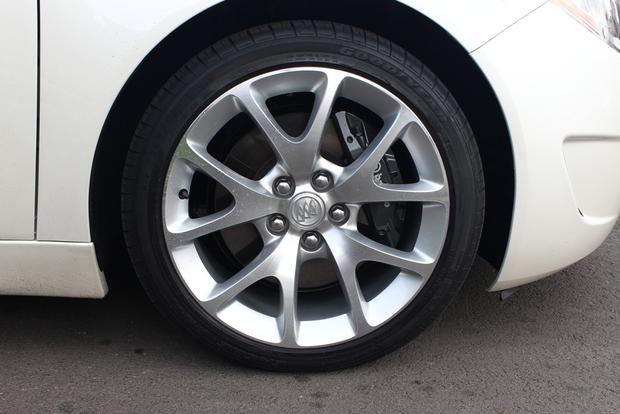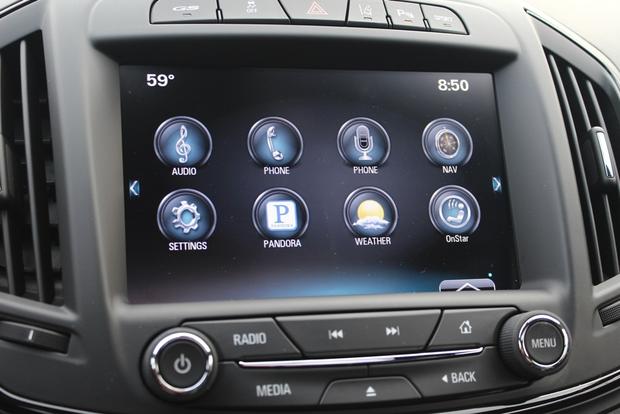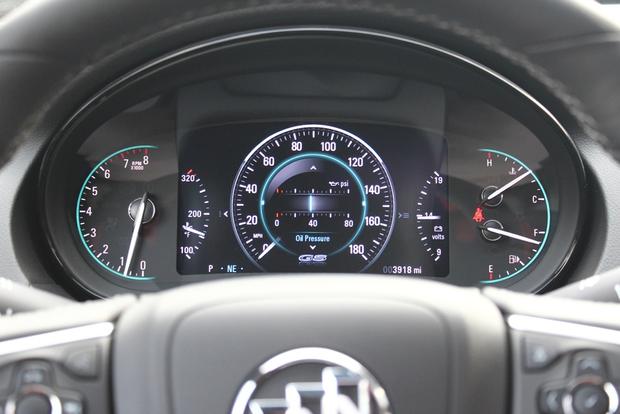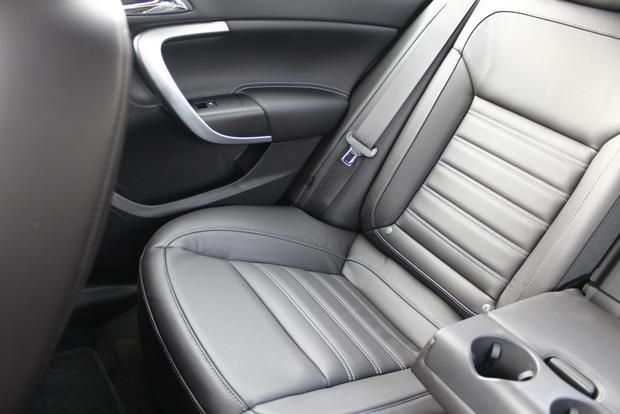 General Motors may be back to selling cars like the good old days, but there's something different about Buick. Gone are the floaty, couchlike contraptions the brand used to peddle, replaced by sleek, tautly sprung sedans like my test car in this review: a 2014 Buick Regal GS.
The Regal gets a number of updates this year, including standard 259-horsepower output for all turbocharged models and available all-wheel drive, both of which were featured in the car I drove. But does it deserve to be mentioned in the same breath as top sport sedans such as the BMW 3 Series and Infiniti Q50? That's what I intended to find out. And by the end of the week, I had my answer. So hop in, if you please, and let me tell you how I got there.
Looks Great
This is one thing about the Regal that everyone seemed to agree on. Granted, my car had the fender-filling, 19-inch GS alloy wheels, which would make just about anything look great, but the Regal really does have beauty on its side, even though the styling tweaks GM made for 2014 (e.g., LED running lights) are so subtle that I barely noticed. I received plenty of favorable comments from friends who never thought they'd find themselves admiring a Buick.
It's worth noting here that the Regal isn't quite a real Buick in the sense that it's essentially a rebadged Opel Insignia, which is a sporty 4-door from GM's European portfolio. If you look closely at the spec sheets, you'll find a few features the Buick gets that the Opel doesn't, and vice versa, but they're more or less the same car. So when my friends couldn't believe it was a Buick, they were onto something. But I'm not trying to knock the Regal down a peg. When a car turns heads as consistently as this one, that's all that matters.
Drives Like a Champ
Keep in mind that I had the top-of-the-line Regal, the high-performance GS model with the new-for-2014 AWD system. Was I blown away by how it handled the road? Yesiree, Bob Lutz, you bet I was. Full disclosure: My assessment is based in part on an earlier GS AWD drive at Willow Springs Raceway in the California desert, where the Buick impressed everyone with its excellent body control and tenacious grip. Being a generally sane fellow, I didn't go nearly as hard on the winding canyon roads near my home base in Los Angeles. But there's no doubt that the new AWD setup mitigates understeer (the tendency of front-wheel-drive cars like the Regal to plow wide of the intended target in corners), and the 2.0-liter, 4-cylinder turbo can grab some serious speed when you exploit its somewhat peaky power band. Unlike virtually every Buick before it, the Regal GS AWD gets better the more you push it.
Now, is it a match for the 3 Series or Q50? In terms of front/rear balance and hair-trigger responsiveness, not quite. Those models are classic rear-wheel-drive driver's cars, whereas the Regal is more of a premium family sedan that's been modified for performance driving. But if you understand what the Regal GS AWD is, you should be highly impressed by what it does. This Buick can boogie, especially for a front-drive sedan with AWD thrown in.
The Inside Story
If the Regal has an Achilles' heel, I'd have to say it's the cabin, notwithstanding some redesigned elements for 2014, such as the attractive 8-in touchscreen infotainment system. That screen may be pretty, but the speakers periodically went mute when I was streaming music from my iPhone 5 via Bluetooth, necessitating a manual reboot of sorts (cycle through the audio sources and start the song over). Also, the digital instrument-panel display with its virtual speedometer is a nice idea, but it's surrounded by analog gauges that don't fully match, and the whole instrument panel tilts slightly down to the right (see photo above), which initially had me questioning my sanity.
Throw in a surprisingly snug back seat for a midsize sedan (both the 3 Series and especially the Q50 are more accommodating), and it all adds up to a sense that the Regal's interior isn't a 100 percent prime-time product. Of course, Buick had to deal with what Opel gave them, and with that in mind, I do like what they've done with the place.
The Bottom Line
So, should you buy one? Well, here's the other thing: My test car's suggested retail price, believe it or not, was $44,775. Test cars tend to be fully equipped, but I wasn't expecting 45 grand. You could have a twin-turbo BMW 335i for that kind of coin, or a sport-tuned Infiniti Q50S. To answer the question posed at the outset, I don't think the Regal's in the same league as these luminaries, even in GS AWD trim.
But the good news is that you can get the same turbocharged engine in a base Regal for around $30,000, and that's a much more appealing proposition. If you stay in that neighborhood price-wise, the 2014 Buick Regal has a lot to offer.