Car Comparison
2014 Chevrolet Impala vs. 2014 Ford Taurus: Which is Better?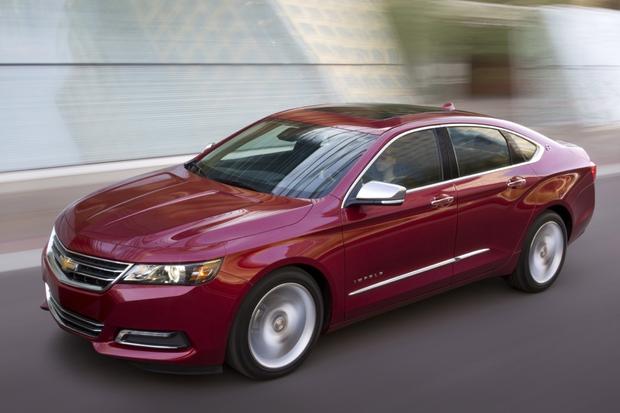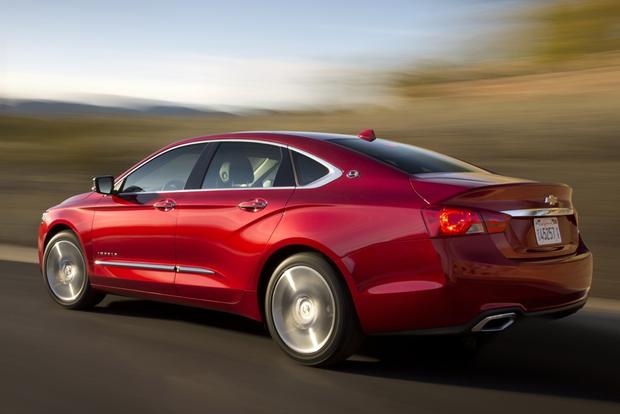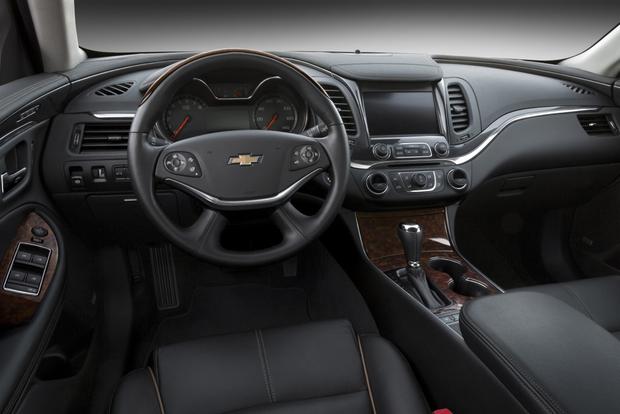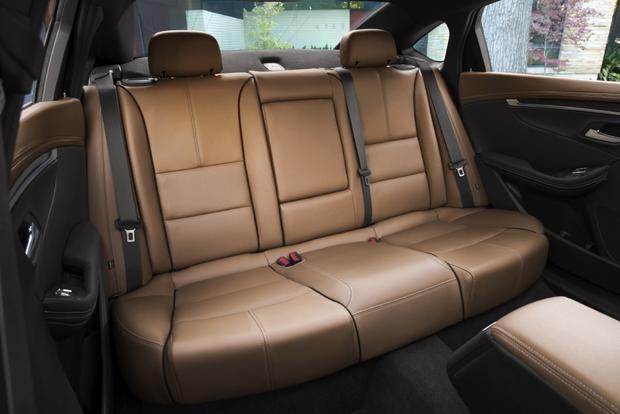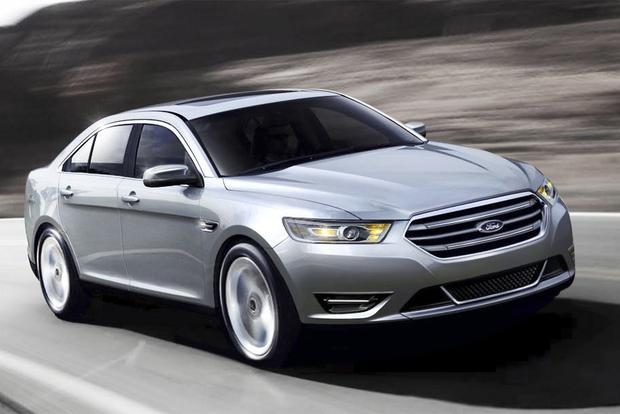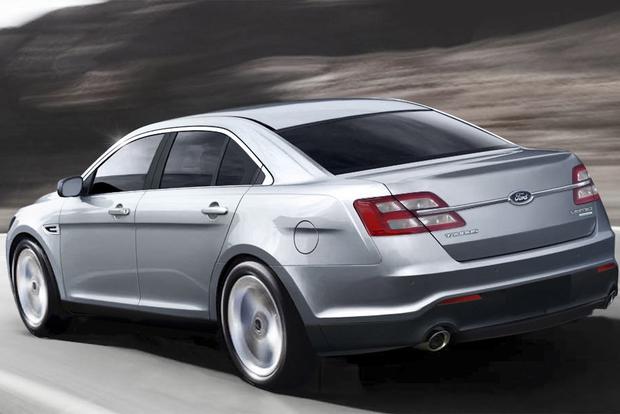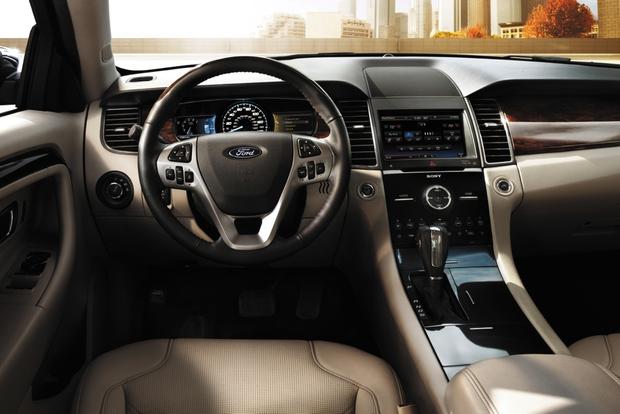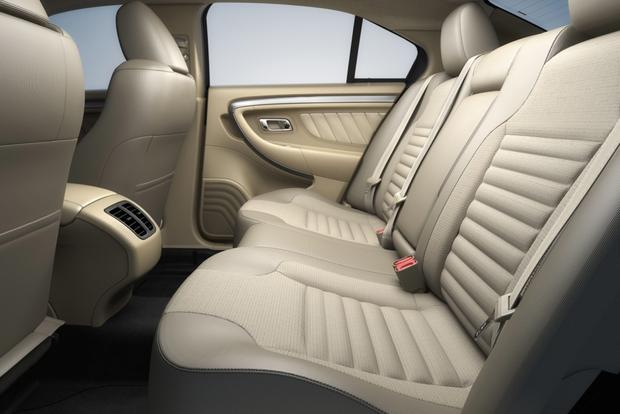 Full-size sedans aren't nearly as popular with American families as they once were, but that hasn't kept General Motors from introducing a completely redesigned 2014 Chevrolet Impala, which is larger, more powerful, and far more sophisticated than its predecessor. Among its primary competitors is the 2014 Ford Taurus, an aging design that is due for replacement. Naturally, given the longstanding Chevy vs. Ford rivalry, we wanted to determine which of these two big American cars is better. But first, let's go over a few details:
2014 Chevrolet Impala
Forget the Impala that you think you know. The 2014 Impala, available with a 4-cylinder, mild hybrid, or a V6 engine, and in LS, LT, and LTZ levels of trim, is completely different. Technology never before offered for the Impala is available in this new model, and the car is huge, inside and out.
2014 Ford Taurus
Few changes have been made to the 2014 Taurus, as the model was significantly upgraded in 2013. A new version of Ford Sync technology does debut in the vehicle this year, however, and a new Lane Keeping Assist system is included for the luxurious Limited and performance-oriented SHO models. The Limited model also gains standard heated and ventilated front seats, a power tilt/telescopic steering wheel, and Intelligent Access with push-button start.
Reliability
The Chevrolet Impala is completely redesigned and outfitted with all new equipment, so it has no reliability track record. The best you might do is to cross-reference the Chevy with the Buick LaCrosse, with which it shares it's basic structure and some parts. Based on information from J.D. Power and Consumer Reports, the Buick's quality and dependability are about average.
The Ford Taurus demonstrates quality and reliability ratings that are better than average, except for steep declines after the automaker installed its controversial and problematic MyFord Touch technology in this car for the 2013 model year. Mechanically, however, the Taurus has delivered impressive reliability ratings since its last complete redesign.
It's not really fair to downgrade the current Taurus for problems related to software and user interface issues, just as it's not really fair to judge the Impala based on a Buick's reliability record. Therefore, neither car wins this round.
Fuel Economy
Chevrolet offers three different power trains for the 2014 Impala: A 195-horsepower, 2.5-liter 4-cylinder engine that's standard for all three trim levels, a 182-hp, eAssist mild hybrid system, available for the LS ECO and LT ECO trims, and a 305-hp, 3.6-liter V6 engine, optional for the Impala LT and LTZ.
The 2014 Taurus is equipped with a standard 288-hp, 3.5-liter V6 engine. Unlike the Impala, the Taurus is available with all-wheel drive, making it more appealing in Snow Belt states. A more fuel-efficient, turbocharged, 2.0-liter 4-cylinder EcoBoost engine is optional, generating 240 hp, while the sporty Taurus SHO comes with a twin-turbocharged, 365-hp, 3.5-liter V6 engine and AWD.
Generally speaking, the Taurus is the more powerful and, thanks to available AWD, capable car; it is also less fuel-efficient. Taurus fuel economy ratings range from 17 miles per gallon city for the twin-turbo SHO model to 32 mpg hwy for the EcoBoost 4-cylinder engine. By comparison, the Impala's mileage ratings range from 18 mpg city with the V6 engine to 35 mpg hwy with the eAssist mild hybrid power train.
Therefore, thanks to eAssist, the 2014 Chevrolet Impala earns a victory in this round.
Safety
Despite its updated design and 10 standard airbags, the Chevy Impala is not the safer of these two cars. In addition to the fact that it doesn't perform as well as the Ford Taurus in crash tests conducted by the National Highway Traffic Safety Administration (NHTSA), the Chevy isn't offered with the same level of safety technology as the Ford. For example, Ford's MyKey system allows Taurus owners to program artificially low vehicle speed and stereo volume limits, and can make it impossible to listen to the sound system if the seat belts are not buckled. The Taurus is also available with a Lane Keeping Aid system that takes action to prevent the car from drifting out of a lane, serving as an enhancement to the Lane Keeping Alert system.
Both cars have technology that is designed to help guide rescuers to the scene of an accident following an airbag deployment. In the Chevy, this system is a part of the OnStar telematics service, which is free for the first six months of ownership and costs a monthly or annual fee thereafter. In the Ford, this system is free, but requires a paired smartphone to work.
When it comes to safety, we give the nod to the Ford.
Technology
In addition to offering superior safety features, the 2014 Taurus is available with several unusual technologies that the 2014 Impala can't match.
Active Park Assist is one of them. This steers the Taurus into a parking space while its driver operates the pedals and the transmission. Active Motion massaging front seats are also available, giving Taurus buyers an upgrade normally reserved for luxury cars. Ford's Securicode system is also available, allowing the owner to access the car without using the key fob. A Curve Control system activates to help the Taurus negotiate corners taken too fast by the driver.
Chevrolet offers some exclusive technologies for the Impala, too. Its infotainment system employs natural voice recognition, and every Impala comes with five years of free Remote Link Key Fob Services, which allow the owner to operate the car's door locks, lights, and horn remotely using a smart phone app, or to start and stop the engine.
Despite these features for the Chevrolet, Ford wins this round of the competition.
Value
When it comes to value, Kelley Blue Book says the 2014 Chevrolet Impala is "among the best" vehicles in its class in terms of 5-year cost of ownership, and that dealers are selling Impalas for hundreds of dollars below invoice. Compare this to the 2014 Taurus, rated as "average" by KBB for cost of ownership, and expected to sell for invoice price according to KBB's data. Plus, the Impala is expected to hold its value better over time.
Since the Taurus has been around for a few years in it's current form, you'll likely find more discounts and incentives on the Ford.
Based on this information, you'll need to decide if you want to save money up front by purchasing the Taurus, or save money later down the line with the Impala.
AutoTrader's Advice
For an older car, the 2014 Ford Taurus certainly makes a compelling case for itself. Chief complaints about the Ford are related to its relatively cramped cabin (especially up front), poor outward visibility, and mediocre MyFord Touch technology. Based on our experience, each is complaint is valid. Plus, we prefer the look of the Impala to the Ford's styling.
Yet, considering the Taurus' positive ratings and sizeable discounts, we're going to recommend the Ford over the Chevy. The new Impala is terrific in many respects, but the Taurus is a better value.