Car Review
2014 Chevrolet Spark EV: First Drive Review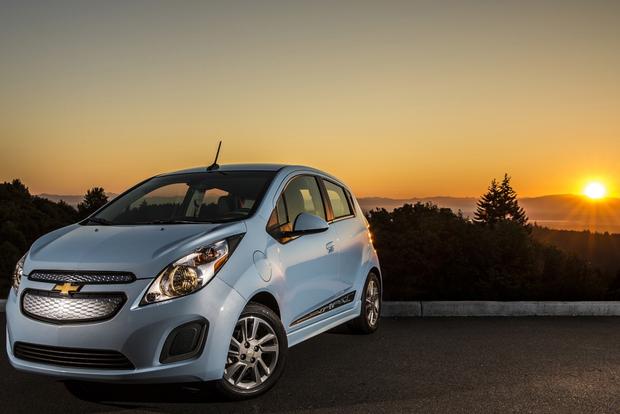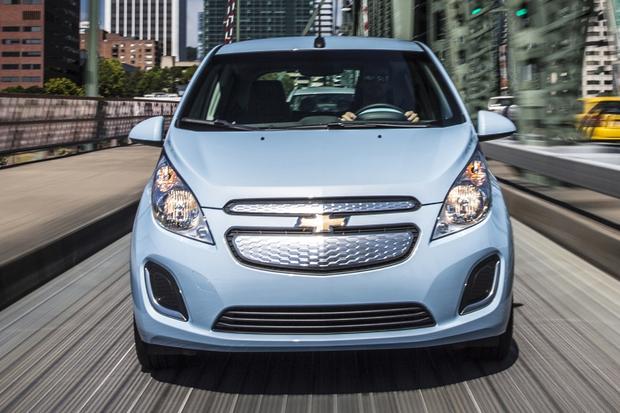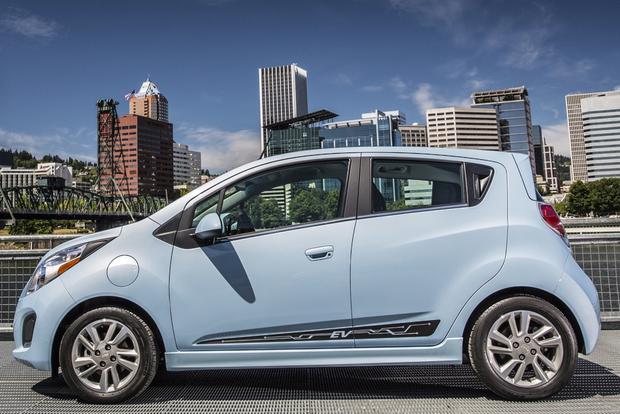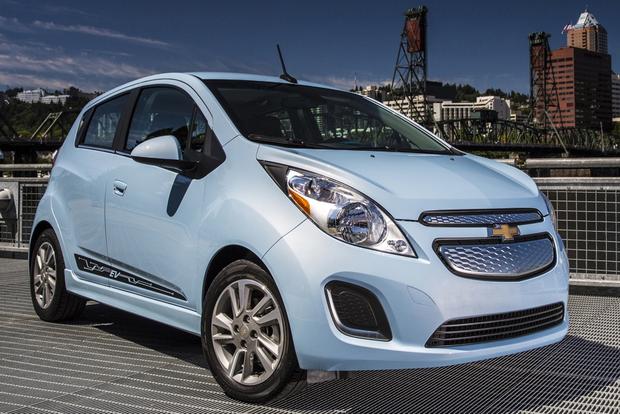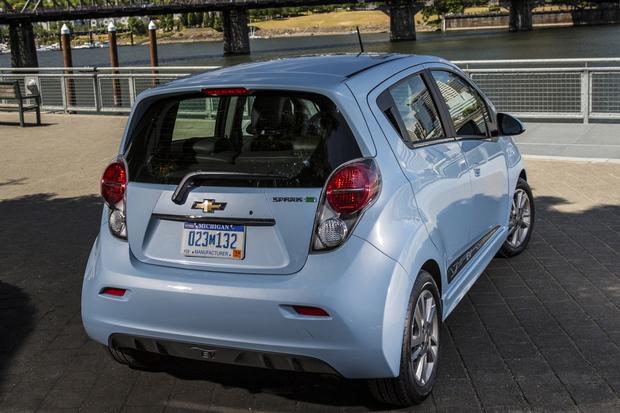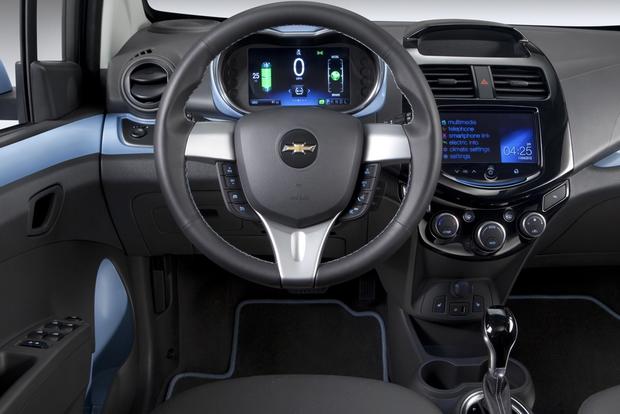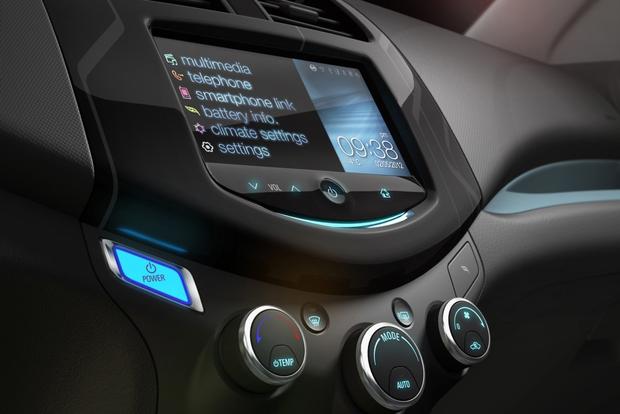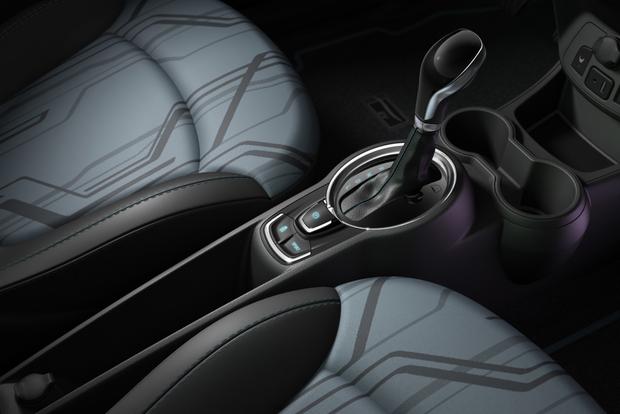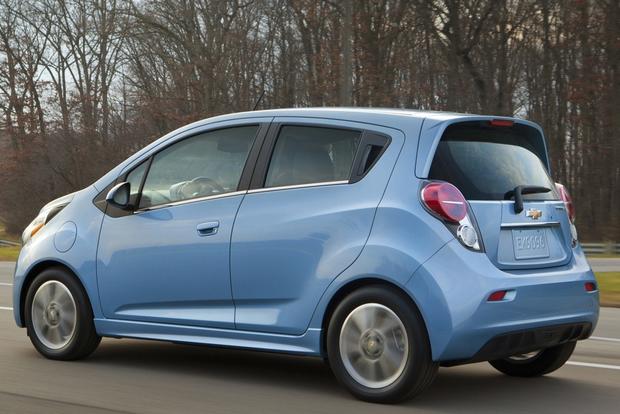 Each time I pull into the Whole Foods parking lot, I notice that the two electric vehicle (EV) charging stations are occupied. This wasn't always the case; it used to be that those spaces were great for collecting dust balls and not much else.
The automotive landscape is changing, and the 2014 Chevrolet Spark EV is at the forefront.
Standing Out
But electric cars aren't just for Whole Foods patrons anymore and the Spark EV is just one of many electric cars available to new-car shoppers. The BMW i3, Chevrolet Volt, Cadillac ELR, FIAT 500e, Ford Focus Electric, Honda Fit EV, Nissan Leaf, Tesla Model S and Toyota RAV4 are all competing for your green automotive dollars.
With such an abundance of EVs, it's hard for each one to stand out. Each car seems to have its "thing" that sort of sets it apart. The BMW i3, Cadillac ELR and Tesla are luxury EVs, while the FIAT combines quirky style with all-electric power.
But there are a few EVs that counter luxury and youthful style with unexpected simplicity. Cars such as the Focus Electric, Leaf and Spark EV are surprisingly normal, and that's exactly why they'll likely be the most popular.
Lessons in Power
As recently as the early 2000s, Chevrolet and General Motors were criticized for building cars that didn't reflect the needs of modern drivers; specifically, an abundance of cars and trucks that relied heavily on V6 and V8 gasoline-only engines. These cars generally offered plenty of power but not-so-stellar fuel economy.
If we were listing automotive brands that are really good at offering great performance at a reasonable price, Chevrolet would top that list. But many people think any kind of performance credential is something to be ashamed of these days.
In Chevy's case, it is precisely their affordable-performance attitude that makes the Chevy Spark EV so good. The same is true of the Chevrolet Volt and the 46 mpg Chevy Cruze diesel, these cars are so good because Chevy has infused them with an engaging driving dynamic, not in spite of it.
Right out of the gate, the Spark EV is strong thanks to 100 kilowatts of electricity. It makes 400 lb-ft of torque so it feels really quick, especially from a dead stop.
In case you're not a mechanical engineer, you should know that torque is the turning force exerted on an object. Twisting a screwdriver or pulling a wrench to tighten a bolt is creating torque. The Spark EV's torque rating is worth mentioning because the number is so high. For comparison, a 2013 Honda Accord with the base 4-cylinder engine creates 181 lb-ft of torque.
The Spark's high number means it feels powerful and really pushes you back in the seat when you press the accelerator.
Generous Features
The Spark EV's electric power also gives the car a surprisingly refined feel; the EV version actually feels more substantial and well-built than the gasoline-powered Spark. Naturally, the Spark EV is quieter too.
The car also has special features such as remote start and the ability to heat or cool the car's interior while it's still plugged in. Chevrolet MyLink, stability control and 10 airbags make the Spark EV a well-equipped small car.
There's a special feature the Spark EV has that really sets it apart from other small EVs. Chevrolet calls it a "confidence gauge." It's basically a meter that tells the driver how much charge is left in the battery, but it's also a lot more than that.
Chevy's confidence gauge tells the driver how many miles he or she can go without recharging. It gives a range of two numbers -- a high and a low -- plus a fluctuating gauge that tells you if you're trending toward the low or the high end of the car's range based on your current driving conditions. At the very least, the car lets you know your minimum range at any given time. Total driving range for the Spark EV is 82 miles. Based on our time behind the wheel, we're sure conservative drivers can do even better.
Essentially, Chevrolet has found a way to remove the range anxiety so often associated with EVs.
The 2014 Chevrolet Spark EV may look unassuming, but it's actually fun to drive. The cabin remains quiet even at highway speeds, and the audio system is decent.
The car isn't a bad deal either; the price is about $27,000 before the $7,500 federal tax credit. Or you can lease one for $199 per month. If you can qualify for the full $7,500 tax credit (more local tax incentives may be available), you'll find the Spark EV the best-driving electric car for the money.
Initially, the Chevy Spark EV will be available only in California and Oregon, but the car will eventually be offered in many US states.