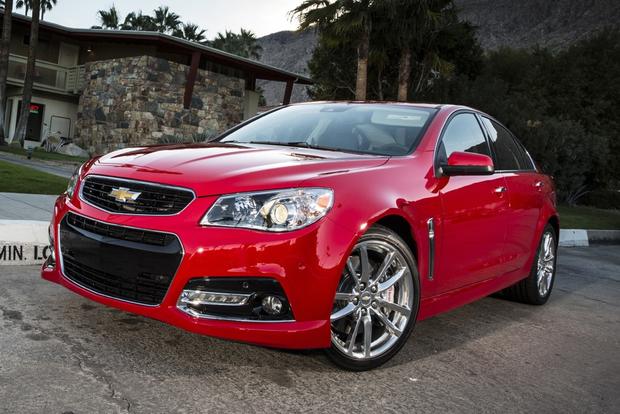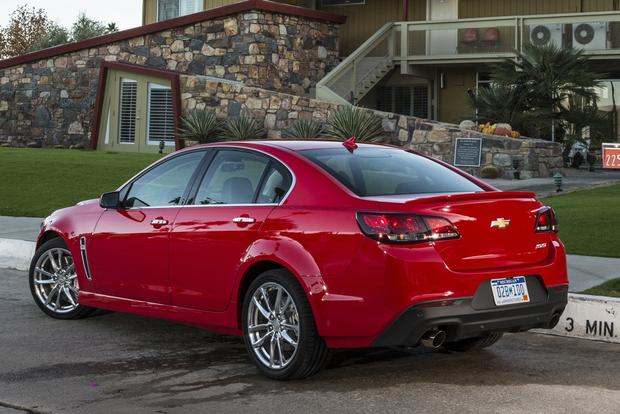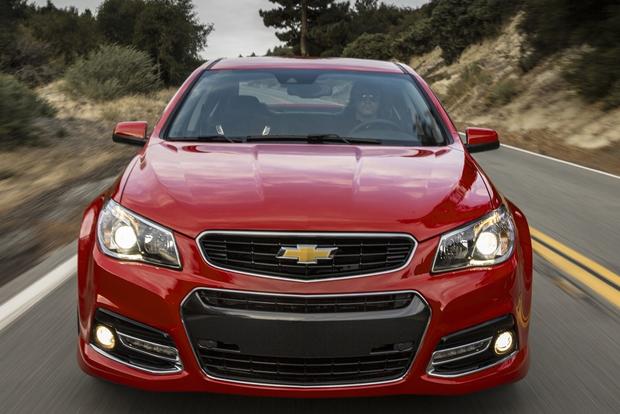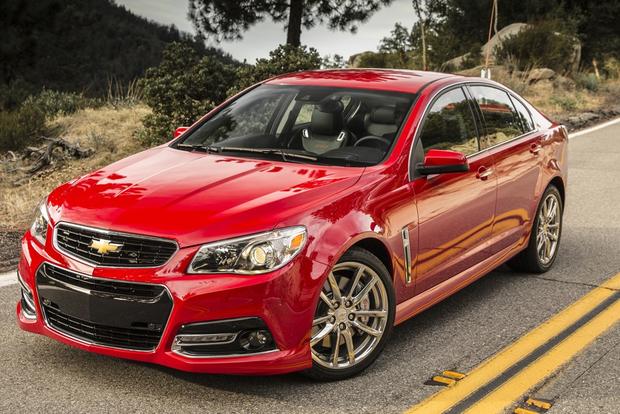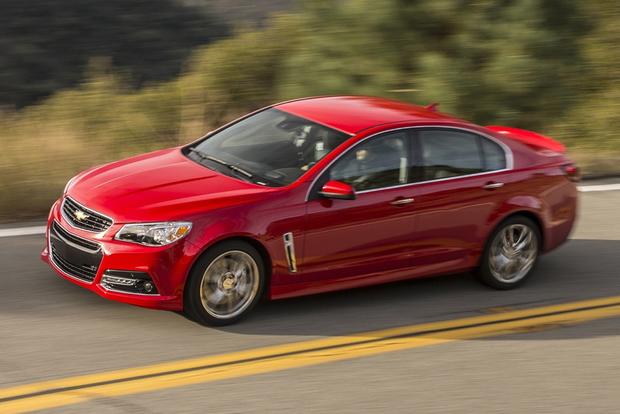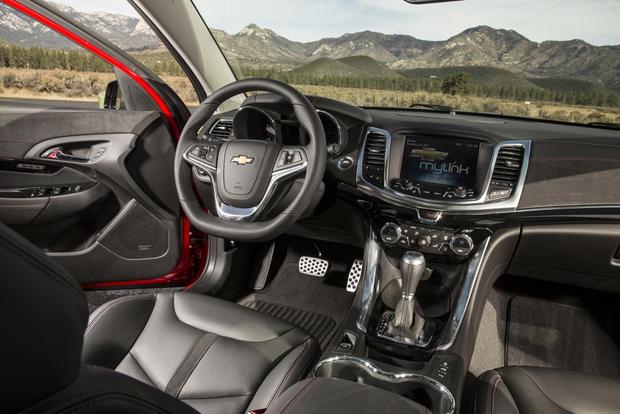 Throughout the 1960s, 1970s and 1980s, most full-size sedans employed rear-wheel drive and a healthy dose of V8 power. Beginning with the 1990s, automakers instead started to focus on smaller packaging, gas mileage and platform sharing, putting V8-powered, rear-wheel-drive cars out of the mainstream.
But the 2014 Chevrolet SS is bringing back rear-wheel drive and V8 power in a big way. That's because it combines the old tradition with amenities such as the latest safety features, high-end luxury options and modern styling. It also offers a technologically advanced 6.2-liter V8 engine with big power: a whopping 415 horsepower and 415 lb-ft of torque.
Will it sell? We're not entirely sure, especially considering that Chevrolet also offers the comfortable, similarly sized Impala, which boasts better gas mileage and more affordable pricing. But enthusiasts sure are happy to see the SS return to Chevrolet's lineup, and so is anyone with a hankering for full-size sedans the way they used to be.
What's New for 2014?
The Chevrolet SS is all-new for the 2014 model year.
What We Like
Excellent power; surprisingly taut handling; upscale creature comforts and convenience features
What We Don't
No entry-level base model for drivers who just want the performance; interior quality could be improved; rough ride thanks to 19-inch alloy wheels
How Much?
$44,200
Fuel Economy
The Chevrolet SS offers just one engine and transmission. Under the hood, there's a 6.2-liter V8 that's good for 415 hp and 415 lb-ft of torque. Power is sent to the ground through a 6-speed automatic. The two combine for a mediocre 14 miles per gallon in the city and 21 mpg on the highway.
Standard Features & Options
The SS is offered in just one trim level. Priced from $44,200, it includes leather upholstery, dual-zone automatic climate control, Bluetooth, satellite radio, a navigation system, automatic wipers, heated and cooled front seats, dual power front seats, keyless entry with push-button starting, automatic parallel parking, a remote starter, automatic wipers, 19-in alloy wheels, sport suspension, a rearview camera, an 8-in center-mounted touchscreen with standard MyLink infotainment, a blind spot monitoring system and rear cross-traffic alert.
The SS only offers two options: a sunroof ($900) and a full-size spare tire ($500).
Safety
The 2014 Chevrolet SS comes standard with front and rear side airbags, curtain side airbags, anti-lock brakes, knee airbags, stability control, traction control and a wide range of technologically advanced safety features, such as a rearview camera, front collision warning, rear cross-traffic alert, blind spot assist and an automatic parallel parking system.
As of this writing, the SS had not yet been crash-tested by the National Highway Traffic Safety Administration or the Insurance Institute of Highway Safety.
Behind the Wheel
Get behind the wheel and the SS quickly impresses. Not for its excellent interior materials (they're just OK), but rather because it's able to combine quick acceleration with agile handling that makes you feel like you're in a much smaller car. You're not, as the SS weighs in at a whopping 4,000 pounds. But thanks to finely tuned suspension and a brute-force engine, the SS certainly doesn't feel like a large sedan.
But the SS is a large sedan, and that's good news when it comes to transporting passengers. The rear seats are roomy, and there's ample headroom and hip room both in front and in back. Think of the SS as a more practical, more upscale 4-door Camaro and you wouldn't be too far off.
Speaking of more upscale, we must admit that the SS surprised us with its level of standard equipment. Full-size sedans don't tend to include a parallel parking system in standard packages, nor do they usually offer navigation, cooled seats or 19-in alloys at no charge. We appreciate all the features, and we feel spoiled when we use them, but we wonder if eliminating them could've lowered the price. After all, $44,000 is a little pricey for a Chevrolet, no matter how well-equipped.
Other Cars to Consider
Chrysler 300 -- The rear-drive Chrysler 300 is a strong competitor to the SS thanks to available V8 power and upscale touches throughout the interior. That's especially true of the 470-hp SRT8 model, which offers more power than the SS at a higher price.
Dodge Charger -- The 4-door, 5-seat Dodge Charger is one of the few other large sedans to continue the rear-wheel-drive tradition. To compete with the SS, we suggest the high-performance SRT model. It's more powerful but nowhere near as refined.
Ford Taurus SHO -- If you're set on rear-wheel drive, consider the all-wheel-drive Taurus SHO, which boasts 385 hp and a turbocharged V6. The Taurus doesn't handle as well as the SS, and it's not as well-equipped, but it boasts a lot of power and much better gas mileage.
AutoTrader's Advice
There's something about a rear-drive, V8-powered full-size American sedan that still has some appeal after all these years. We'd be very happy with an SS, and we'd make sure that ours has the power sunroof and the full-size spare.