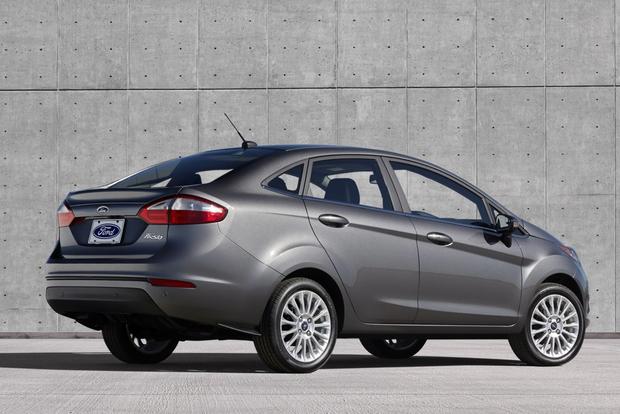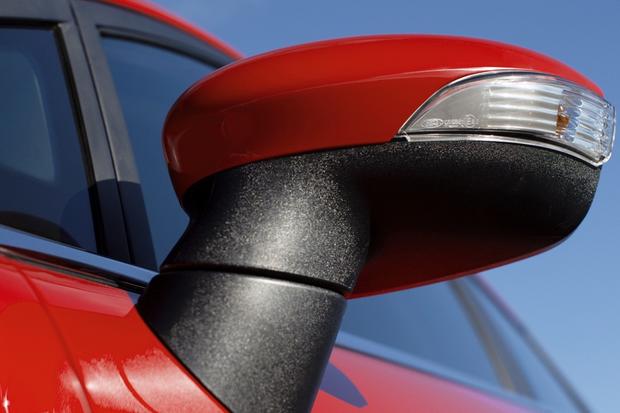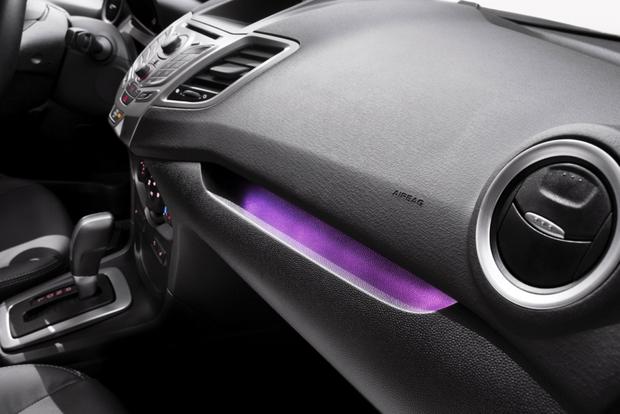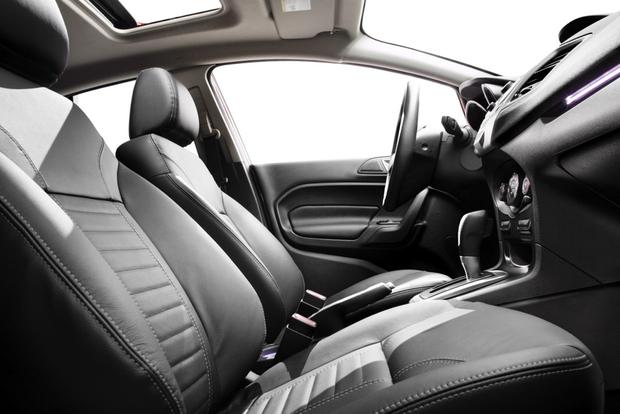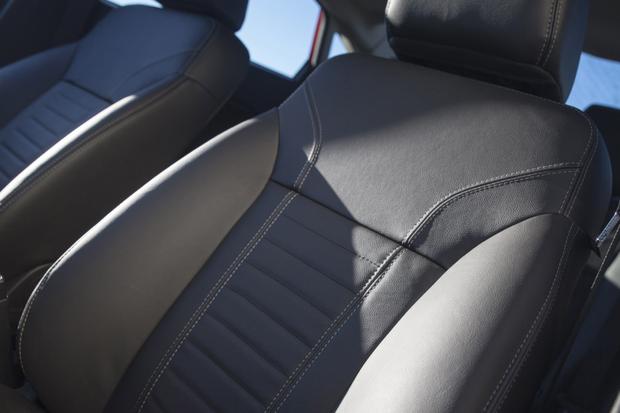 Only a few years ago, if you were looking for a cheap, efficient way to get around, there were plenty of choices. Problem was, almost all those choices meant doing without many of the conveniences that most people now take for granted: power windows and locks, air conditioning and radio. The redesigned 2014 Ford Fiesta adds style and more features to the substantial foundation Ford built with the 2011 Fiesta, when it began to incorporate those conveniences. Many features that had been options were made standard; fuel efficiency increased to over 30 miles per gallon; and the price was still low.
Not Just Refreshed but Updated Too
The look of the 2014 Fiesta is more upscale and now resembles its big brother, the Fusion. A new hood, headlights, front fascia and taillights are responsible for the transformation. Inside, all Fiestas have a simpler, more streamlined center stack that has been designed to accept the newly available MyFord Touch infotainment system. This technology is available on SE-trimmed vehicles, and came standard on our Titanium level tester.
The standard engine and transmission choices remain from last year's model. Our tester came with the 120-horsepower 1.6-liter engine and 5-speed manual transmission, while a 6-speed automatic is available. Later in the model year, a new 1.0-liter turbocharged 3-cylinder engine will be available with 123 hp and fuel economy numbers that Ford claims will be impressive.
The standard powertrain delivers smooth, predictable acceleration. Although the shifter stalk is tall, gear changes are precise and satisfying. While definitely no speed demon, the Fiesta does not have a problem with passing or accelerating, as long as you are willing to downshift, sometimes by two gears.
Down the Road
Our 2014 Ford Fiesta Titanium came in at $20,390, including destination. The only added option is navigation, meaning the list of standard features is impressive. Heated leather seats, rearview camera, automatic climate control and the aforementioned MyFord Touch system are enough to make you question whether you're really in an entry-level vehicle. The new MyFord Touch screen has been downsized to 6.5 inches to better fit with the Fiesta's smaller stature but appears to be an afterthought, as it is placed awkwardly atop the dash, requiring a bit of stretching to reach the touchscreen. A smaller screen also means smaller buttons, so some concentration and squinting may be required when making a selection and, hopefully, doesn't distract attention from the road.
While most passengers were pleasantly surprised by the look, feel and quality of this new Ford, there were also some constructive criticisms. Everyone liked the smart stitching of the leather upholstery, yet some complained it felt more like sitting "on" a bench rather than "in" the seat. During one extended drive, a front-seat passenger complained that she had to strain to hear me during conversation, even after turning the stereo volume down twice.
The 2014 Ford Fiesta brings both flair and substance to a class of cars usually associated with sacrificing style and conveniences for price and economy. With a newly expanded list of available features and a new powertrain on the way, Ford is looking to distance this model from competitors such as the Chevrolet Sonic, Honda Fit and the Kia Rio. After more than a week behind the wheel, I would say that the Fiesta is definitely headed in the right direction.