Car Review
2014 Ford Focus Electric: New Car Review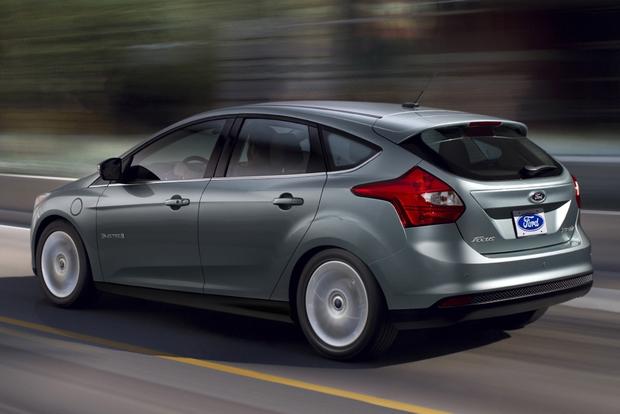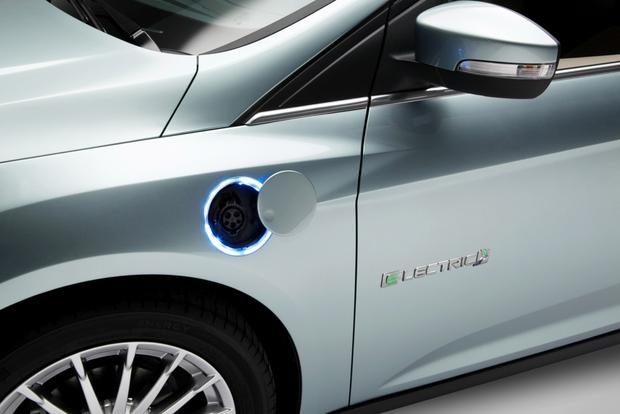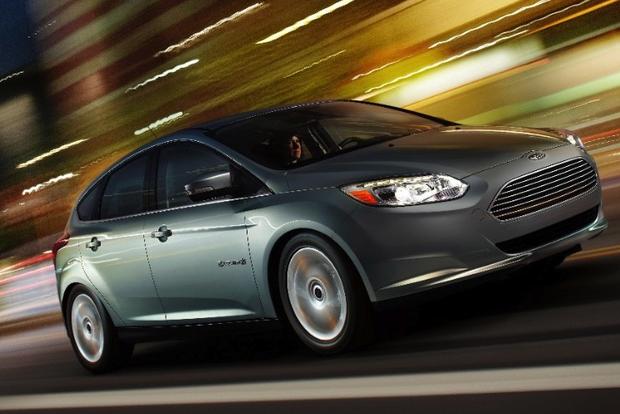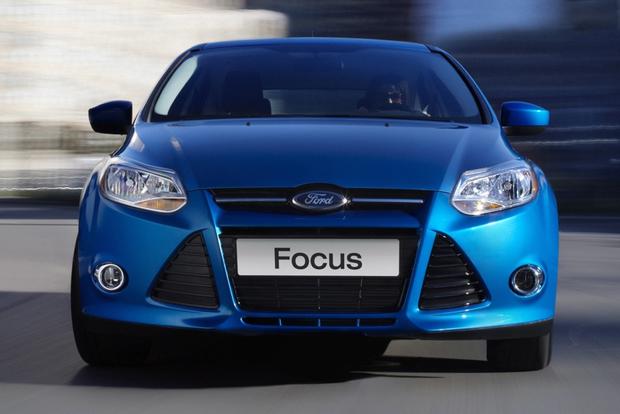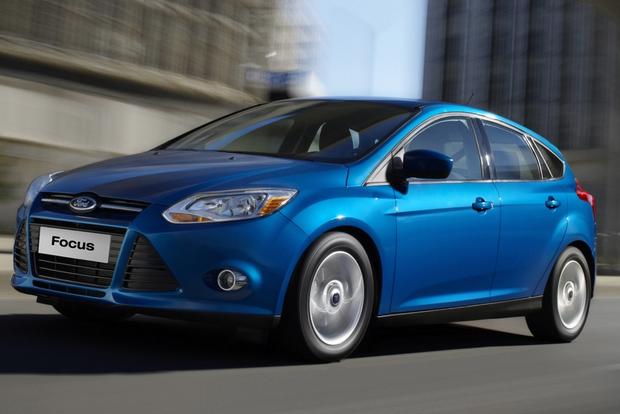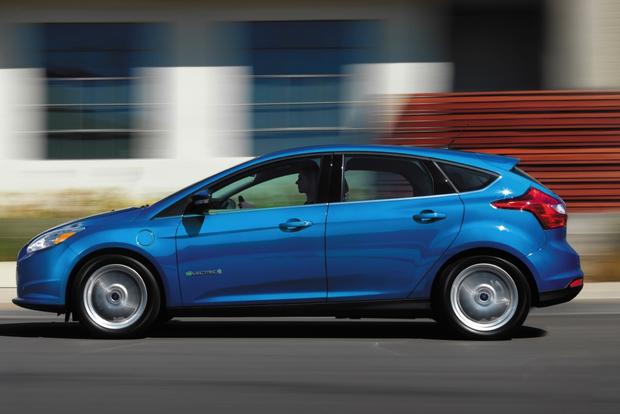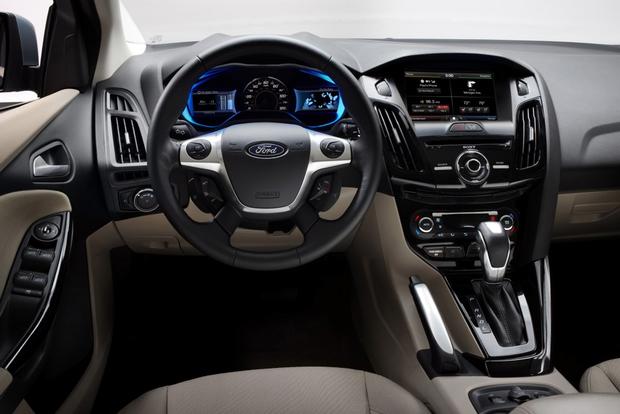 The 2014 Ford Focus Electric has everything except a price you can't refuse. Here's the highlight reel: This electrified hatchback boasts a useful 76-mile driving range, a top speed of 84 miles per hour, and the same attractive styling, responsive handling and cool technology as any other Focus. It's a fully electric vehicle that would fit most commuters to a T.
However, it also lists for $35,995, and that includes a $4,000 discount for 2014.
But there's more to this story. Thanks to a $7,500 federal tax credit, the effective list price of a 2014 Focus Electric is $28,495, assuming your tax liability for the year is at least $7,500. That's a big difference. Without the credit, the Focus Electric is priced like an entry-level luxury car -- but with it, we're talking about the price of a well-equipped family sedan.
Does this tip the scales in the Focus Electric's favor? Our jury's still out, as there are a lot of desirable cars for that kind of coin. But if you're sold on what EVs have to offer, give the 2014 Ford Focus Electric a close look. It's one of the best of its breed, and with an extra $4,000 on the table this year, it might have a price you can't refuse after all.
What's New for 2014?
The Focus Electric is unchanged aside from a hefty $4,000 price cut.
What We Like
Upscale styling; confidence-inspiring handling; high-tech interior; 76-mile range; 84-mph top speed
What We Don't
High price; tight back seat; compromised cargo capacity
How Much?
$35,995
Fuel Economy
The Focus Electric is powered by a 107-kilowatt electric motor that's hooked to a trunk-mounted lithium-ion battery pack. In conventional terms, its output is 143 horsepower and 181 lb-ft of torque. Recharging time is a claimed four hours using the available 240-volt charging station (sold separately by Ford). The estimated driving range is 76 miles, while the top speed is 84 mph.
The Environmental Protection Agency rates the Focus Electric in terms of mpge, which stands for "miles per gallon equivalent." For rating purposes, one gallon of gasoline is equal to 33.7 kilowatt-hours (kW-hrs) of electricity. The Focus Electric is rated at 110 mpge city/99 mpge hwy.
Here's another way to think about it: According to this formula, the Focus Electric uses about a third as much energy per mile as a highly efficient, 35-mpg economy car. Depending on electricity costs in your area, your savings per mile could be considerable.
Standard Features & Options
The Focus Electric comes in one well-equipped trim level.
Standard features include 17-inch alloy wheels, xenon headlights, LED taillights, cruise control, Sync voice-command functionality with Bluetooth, the MyFord Touch infotainment system with a touchscreen and EV-specific functions, a Focus Electric mobile app with vehicle-status monitoring, keyless entry/ignition, dual-zone automatic climate control, eco-themed cloth upholstery, heated front seats with manual adjustments, dual-zone automatic climate control, a rearview camera, rear parking sensors and a 9-speaker Sony audio system.
Options include leather upholstery (bundled with a 6-way power driver seat and a rear center armrest), a 240-volt home charging system and an exterior protection package with mud guards and a protective rear bumper coating.
Safety
The Focus Electric comes standard with 4-wheel anti-lock disc brakes, electronic traction and stability control and seven airbags (front, front side, driver knee and full-length side curtain).
In government crash testing, the regular Focus scored a perfect five stars out of five, including four stars for frontal impacts and five stars for side impacts. The independent Insurance Institute for Highway Safety gave the Focus its top score of Good in all crash tests except the new small overlap front test, where a rating of Acceptable (second best) was awarded.
Behind the Wheel
In our interior evaluation, we found that the Focus Electric uses mostly the same high-quality materials as other Focus models. The eco-friendly cloth upholstery is certainly different but not in a bad way. And, if you don't like it, leather's available as an option. In terms of features, the Focus Electric comes standard with luxuries that cost extra on its lesser siblings, including dual-zone automatic climate control and the cutting-edge (if sometimes frustrating) MyFord Touch interface. The Focus Electric may not come cheap, but it certainly plays the part of a premium car from the driver's vantage point.
Rear passengers will be less impressed, as the Focus model's compact dimensions are apparent in the back seat's limited headroom and legroom. Relative to the conventional Focus hatchback, the Electric loses some cargo capacity due to its trunk-mounted battery pack, providing 14.5 cu ft behind the rear seat backs and a reasonably handy 33.9 cu ft with those seat backs folded.
On the road, the Focus Electric is ultimately a bit less capable on account of its efficiency-biased tires. Overall, however, it has the same responsive, light-on-its-feet feel as the rest of the Focus family. If you want to go electric and still have fun, this Ford delivers the goods. The regenerative braking system takes getting used to, but that's common when an electric motor's involved. We also give the Focus Electric high marks for its quiet, supple ride.
Other Cars to Consider
Chevrolet Spark EV -- The Spark is fundamentally a smaller and less refined vehicle, but the electric version's 400 lb-ft of torque will get anyone's attention. So will its surprisingly low price.
Honda Fit EV -- The Fit EV outdoes the Focus with a 118 mpge rating, and it has a bigger back seat, too.
Nissan Leaf -- Nissan's electric hatchback is the one most people think of first in this segment, and while it lacks the Ford's dynamic handling and upscale interior, it can give you roughly the same range at a lower initial cost.
AutoTrader's Advice
If the Focus Electric's price strikes you as reasonable, we won't stand in your way. This is an excellent all-around vehicle for the right kind of buyer.