Car Comparison
2014 Ford Focus vs. 2014 Chevrolet Cruze: Which Is Better?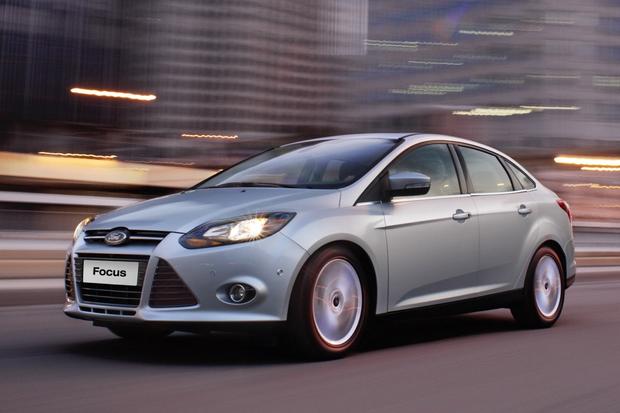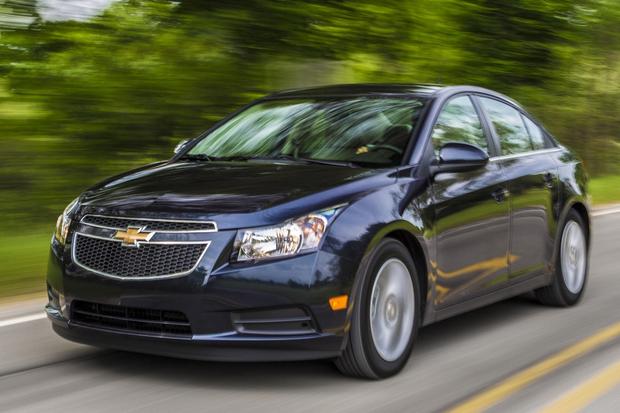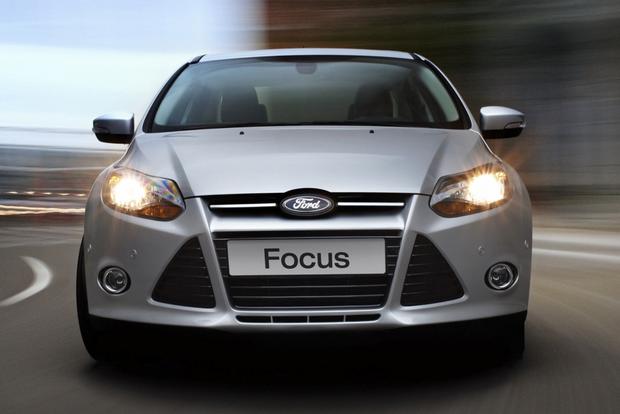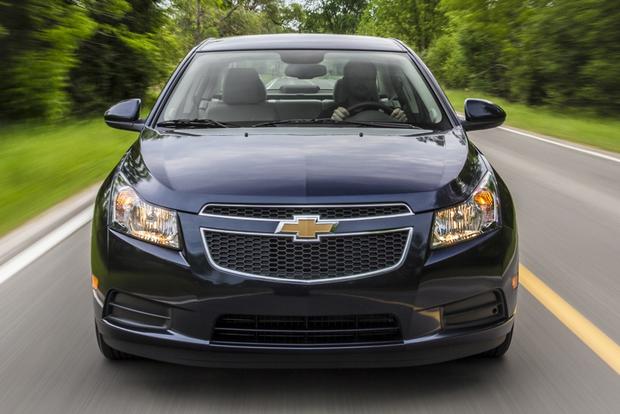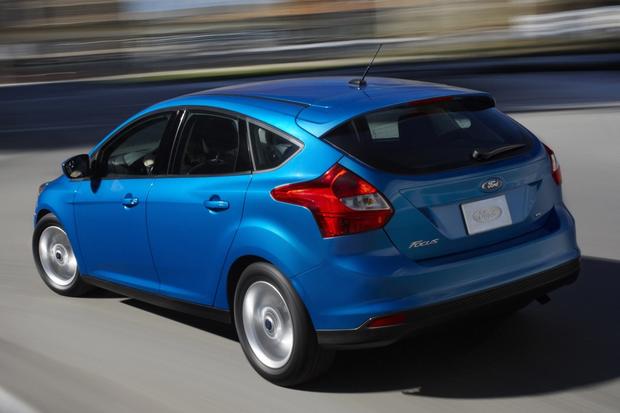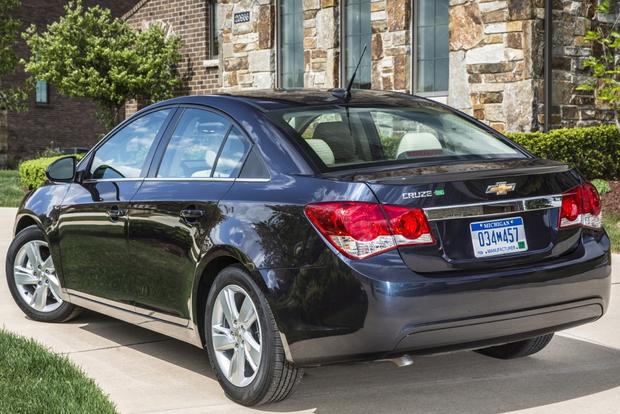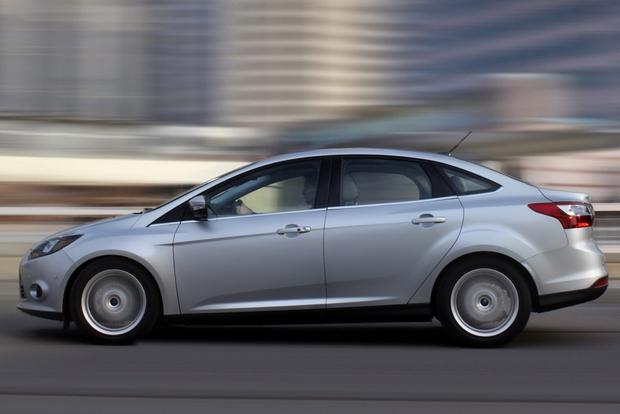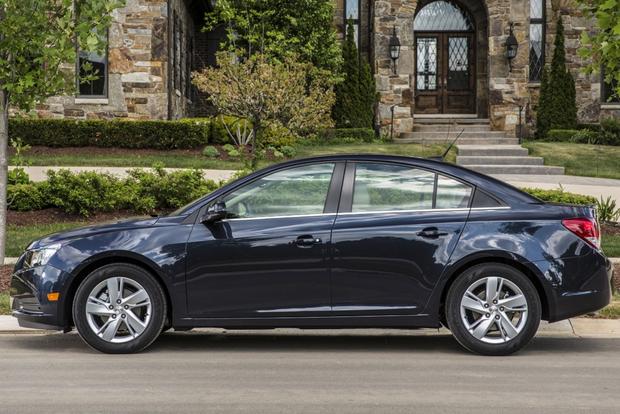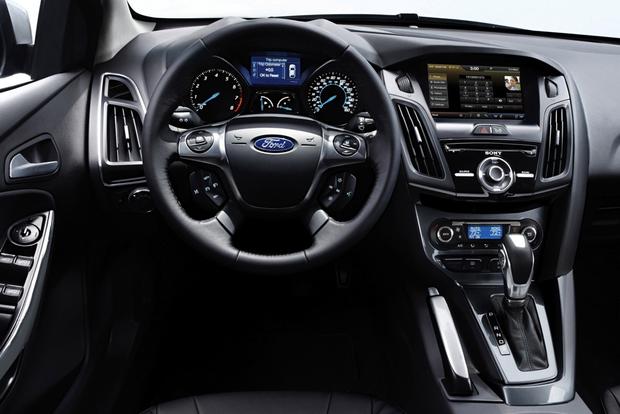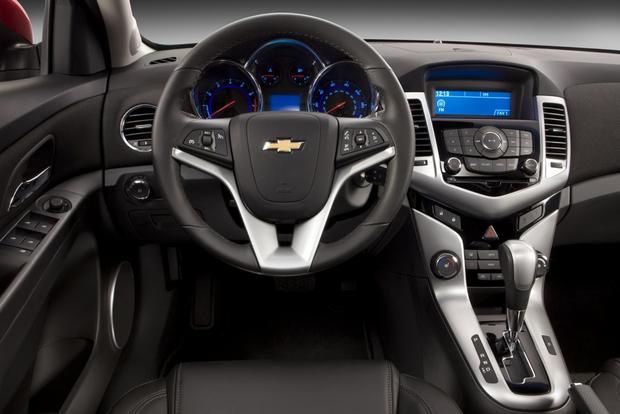 It's time for a new car, and your budget is $20,000 to $25,000. You want something "American," which means FIAT-owned Chrysler is off the list, leaving the 2014 Chevy Cruze, the 2014 Ford Focus and that's it. You want to know which is better, and that's what we're going to find out -- at least in terms of what J.D. Power studies have consistently demonstrated are the key decision drivers for new-car buyers. First, though, let's see what changes for each of these models in 2014.
2014 Chevrolet Cruze
Aside from adding four new paint colors, the 2014 Cruze is now offered with a fuel-efficient turbodiesel engine -- a rarity in the segment. The Cruze is available only as a 4-door sedan in multiple levels of trim.
2014 Ford Focus
The popular Focus SE model gains an optional Sport Appearance Package for 2014. Otherwise, the 2014 Focus lineup is unchanged, continuing in 4-door sedan and 5-door hatchback format, and offering both performance-tuned Focus ST and Focus Electric models.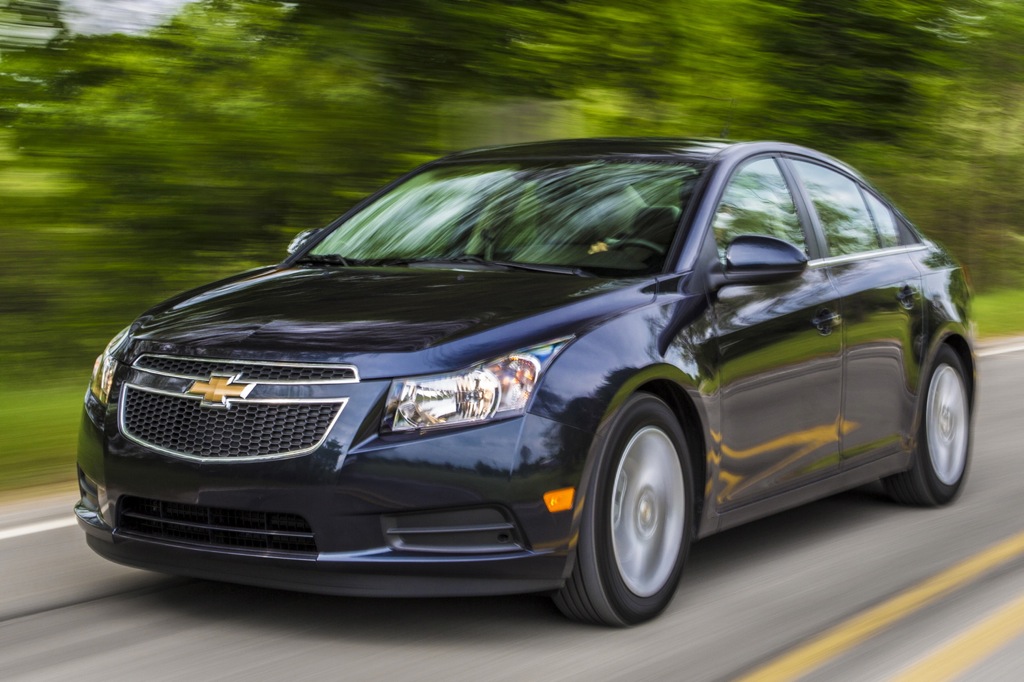 Reliability
Consumer Reports gives the 2014 Chevy Cruze its lowest possible rating for predicted reliability due to a variety of unimpressive survey results, in particular stemming back to the car's freshman model year of 2011. J.D Power takes a more favorable view of the Cruze, rating it average for quality and predicted reliability.
The 2014 Ford Focus also gets the lowest possible predicted reliability score from Consumer Reports. If you examine the data, however, you'll see that owners primarily complain about the car's popular PowerShift automated manual transmission and the infotainment technologies -- in particular, the optional MyFord Touch system. Ford has been steadily addressing owner complaints since the Focus was last redesigned. In terms of quality, it appears that Focus buyers have high expectations, as J.D. Power views Focus less favorably than the Cruze. Like the Cruze, however, reliability is predicted to be average.
Based on the primary sources of collective ownership feedback for the Cruze and Focus, neither ranks high in reliability. However, reported troubles with the Focus appear to be related more to expectations and user experiences, whereas Cruze owners are apparently reporting actual problems with components. Therefore, we give the nod to the Ford. Honestly, though, if you want to buy American, it would appear you may want to broaden your consideration list to include other small cars that are at least built in the U.S.
Fuel Economy
Chevrolet offers three different engines in the 2014 Cruze, ranging from 27 to 33 miles per gallon in combined city and highway driving, according to the Environmental Protection Agency (EPA). The basic Cruze LS gets a 138-horsepower, 1.8-liter 4-cylinder engine that returns between 27 and 29 mpg, depending on whether you choose the 6-speed manual gearbox or the 6-speed automatic transmission. This engine meets Partial Zero Emissions Vehicle (PZEV) ratings in certain states, according to Chevrolet.
The Cruze LT and LTZ models have a turbocharged 1.4-liter 4-cylinder that makes the same amount of horsepower as the Cruze LS engine but generates more torque for a livelier feel. It is rated to get 30 mpg regardless of transmission choice, but when installed in the Cruze Eco model it returns 31 mpg with the automatic and 33 mpg with the stick shift.
New for 2014, the Cruze Diesel is equipped with a turbocharged 2.0-liter clean diesel 4-cylinder engine generating 151 hp and more than double the torque supplied by the Cruze LS model's standard engine. Equipped with a standard 6-speed automatic transmission, the Cruze Diesel is rated to get 33 mpg in combined driving.
Like the Cruze, the 2014 Ford Focus can be fitted with one of three powertrains. By far, the most popular is the standard 160-hp 2.0-liter 4-cylinder engine, which meets PZEV standards in parts of the country. With a 6-speed manual gearbox, this engine gets 30 mpg. Choose the optional PowerShift automated manual transmission and the rating is 31 mpg. The Super Fuel Economy Package for the SE model nets a 33-mpg rating in combined driving.
Ford also offers a 252-hp turbocharged 2.0-liter EcoBoost engine in the Focus ST model, one that cranks 270 lb-ft of torque to the front wheels at just 2,500 rpm. This model gets an EPA rating of 26 mpg in combined driving. The Ford Focus Electric is a pure electric vehicle offering 76 miles of range and a 105 mpge fuel economy equivalent rating.
While we're big fans of the Cruze's clean diesel engine option, it is the Ford Focus that offers slightly better fuel economy and more horsepower in its mainstream powertrains, combined with greater diversity in the ST and Electric models.
Safety
Based purely on crash-test results, the 2014 Chevy Cruze and 2014 Ford Focus are evenly matched. The Cruze receives an overall rating of five stars from the National Highway Traffic Safety Administration (NHTSA) and a Good rating from the Insurance Institute for Highway Safety (IIHS) in all assessments except for the new small overlap frontal-impact test, for which it gets a Marginal rating.
The Focus also gets an overall NHTSA rating of five stars. Due to a 4-star side-impact result for the driver, however, it is slightly less safe than a Cruze. In IIHS testing, the Focus receives a Good rating in all assessments except for the small overlap frontal-impact test, for which it rates Acceptable.
With regard to safety-related technology, the Chevy Cruze offers 10 standard airbags and six free months of OnStar Automatic Collision Notification service. Additionally, the Cruze can be optioned with a reversing camera, rear parking-assist sensors, Rear Cross Traffic Alert and a Side Blind Zone Alert system.
The Focus has seven airbags, and provides programmable MyKey safety features that allow the owner to program vehicle speed limits, stereo volume limits and a stereo mute feature unless the seat belts are fastened. Ford also offers a reversing camera for the Focus, as well as Sync technology with 911 Assist, which works as long as a paired smartphone is aboard the vehicle. However, the Focus is not available with more sophisticated safety features other than standard blind spot mirrors on both sides of the car.
We're going to call this one a draw.
Technology
The Cruze's optional MyLink infotainment technology and the Focus's available MyFord Touch with Sync AppLink work similarly, but the Chevy's interface is easier to use, with larger graphics and touch-sensitive buttons. However, the Focus is available with an Active Park Assist system that can steer the car into a parallel parking space while the driver operates the foot pedals and steering wheel.
Given how infrequently Active Park Assist may actually prove useful, the Chevrolet gets the nod for its more appealing and easier-to-use MyLink technology.
Value
Each of these small cars is expected to retain its value at a 3-star level, according to ALG, and while Consumer Reports predicts that the Focus will prove slightly less expensive to own than the Chevrolet, the Cruze offers a better powertrain warranty and free maintenance for the first two years and 24,000 miles of ownership. Ford is offering more aggressive rebates combined with lower-interest financing for longer periods, and the Focus Electric is available with a low lease payment, low-rate financing and up to $7,500 in federal tax credits.
Depending on the deal that's available and the model you're selecting, either of these competitors offers decent value.
AutoTrader's Advice
The Chevrolet Cruze and the Ford Focus are well matched in the five points of consideration above. The Ford rates slightly better in fuel economy, while the Chevy is more technologically advanced. The two models are evenly matched in safety and value. That leaves reliability as the determining factor. As long as you don't mind the Ford's PowerShift transmission or its MyFord Touch technology, it is the better vehicle in this regard and, by extension, the slightly better vehicle overall.