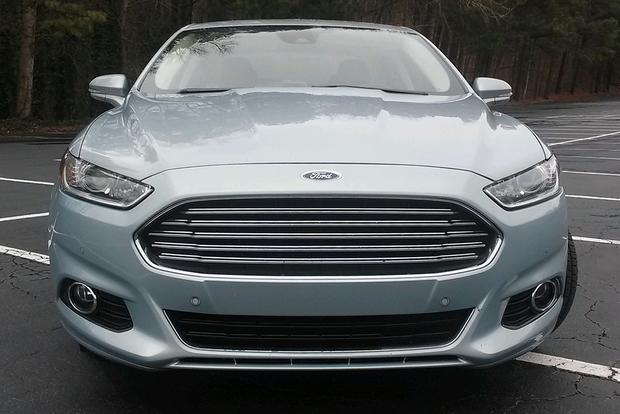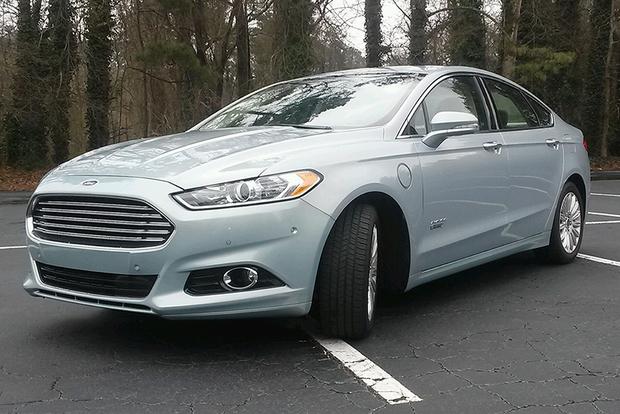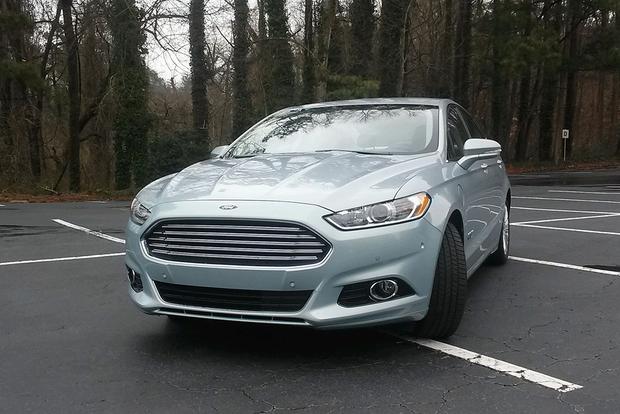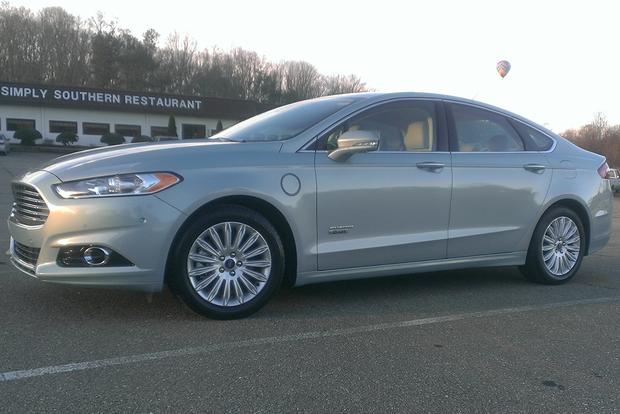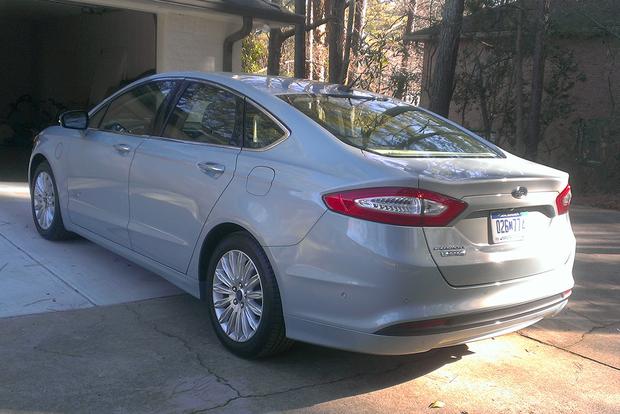 We've been passing around our 2014 Ford Fusion Energi long-term test car, and it recently made its way to Ben, a staffer who lives almost exactly 22 miles from the office. While Ben mostly showered the car with praise, he came away with one other remark about the Fusion: It doesn't quite fit his lifestyle.
Ben's biggest complaint was with the car's 21-mile electric range, which he says diminishes to just 13 miles if you're using automatic climate control. There was no way for him to make it from his home to the office on one single charge, and while the Fusion Energi has a backup gasoline engine to extend trips, Ben said that it didn't always eliminate his range anxiety. In Ben's words, "Either give me a hybrid or give me more range."
Beyond that, however, Ben had mostly positive things to say about the Fusion Energi long-term car. He heavily praised the car's impressive sound insulation, for example, noting that road noise was minimal compared to many rival midsize sedans. Ben also noted that automatic climate control can be programmed to activate while the car is plugged into a charger, a major benefit on cold mornings since the car can be heated up before you ever get inside.
As much as we like the 2014 Ford Fusion Energi, it isn't for everyone. Still, we think it's a great contender in the world of plug-in hybrids. We're happy to have this one in our long-term fleet.