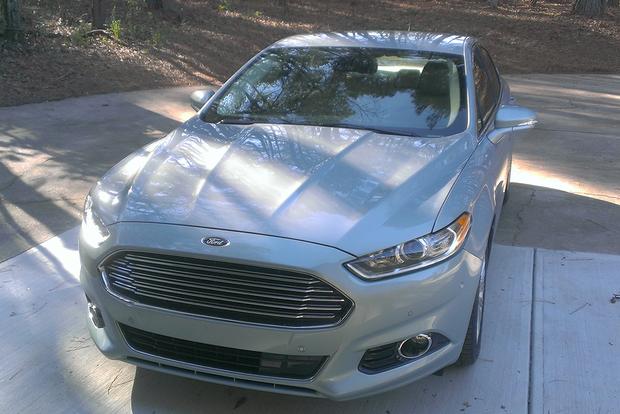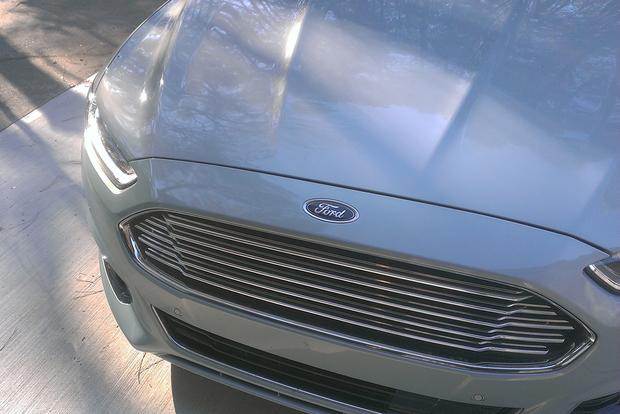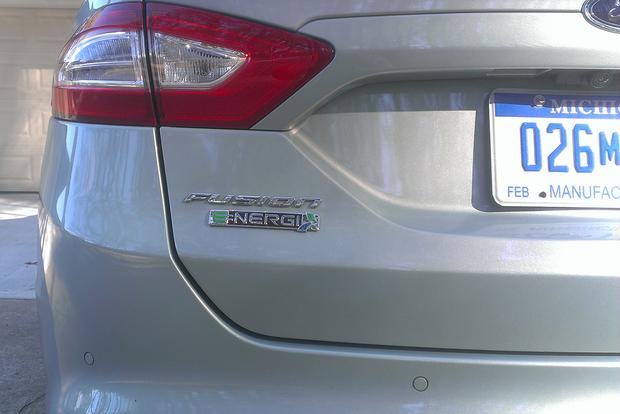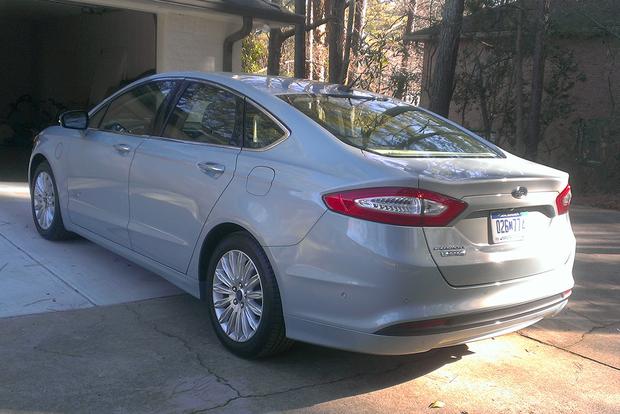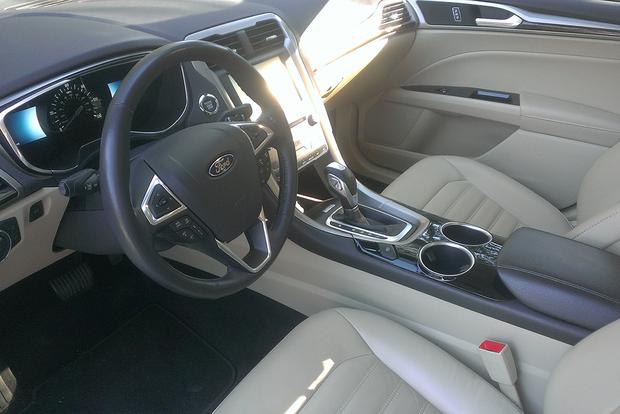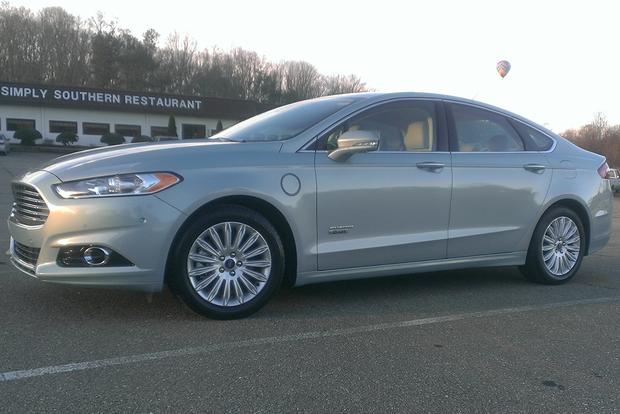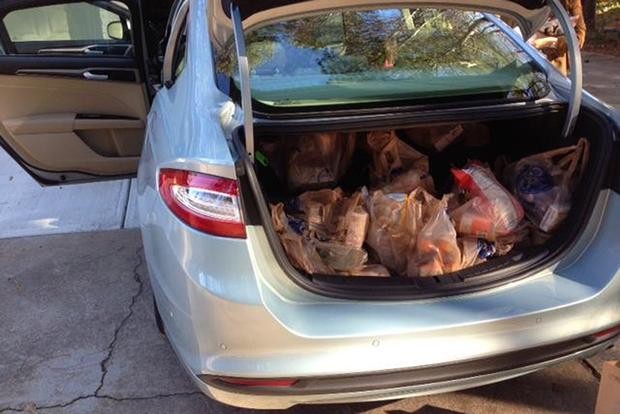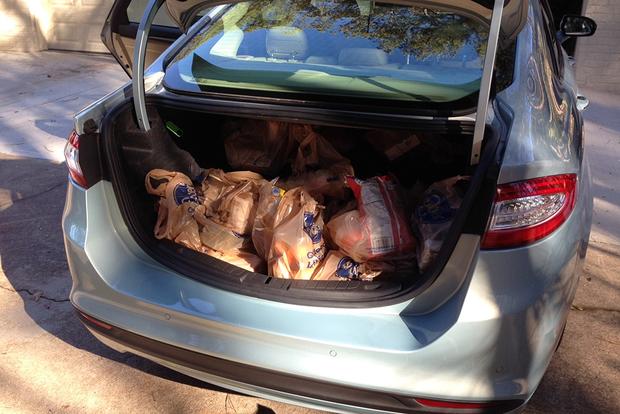 As I suspected, our Ford Fusion Energi experiment proves that there's no such thing as an ideal car. A car that's great for one person might be terrible for another, so the idea of an ideal car really comes down to what the driver needs to get out of the vehicle. Our Ford Fusion plug-in hybrid is the perfect example of this.
Lifestyle Matters
Originally, we thought that the Fusion Energi's roomy interior and fuel-sipping ways would be perfect for a young mom with an 8-month-old baby and a 3-year-old toddler, but we were wrong. The Fusion Energi couldn't be more inappropriate for parents with very small kids. Because of a large battery pack that allows the Fusion Energi to drive exactly like a pure electric vehicle (EV) for about 21 miles, the trunk isn't big enough to accommodate strollers, portable playpens and bouncy chairs, which is all normal gear if you have kids younger than four.
I was the next person to take the wheel of the Ford Fusion Energi, and it turns out that it's the perfect car for a not-so-young dad with two kids of eight and 12 years old. I've been driving the Fusion Energi for about two weeks now, and it does everything that I need a car to do while using next to no gas.
It's true that the trunk is smaller than expected. However, there's plenty of room for the items I regularly haul around. When I take my kids to school, they each have a sizeable backpack and a lunch (as well as the occasional school project), and I have my own computer bag for work. All of this fits with ease. Add in a week's worth of groceries, and it's still no problem. Same with weekend trips for two or a run to the airport: Two or three bags easily fit. There are limitations, of course, as you're not going to haul home a new front door for your house or even a small bicycle.
In the end, the interior space of the Fusion Energi is either an advantage or drawback that is totally dependent on the person driving it. Our previous driver, the young mom who was responsible for the baby and toddler almost every day of the week, had specific needs to meet so she could do what's best for her family. I, on the other hand, am only responsible for carting my kids around about 20 percent of the time, so I don't need a ton of kid-friendly features.
On the Road
I like the Fusion Energi's luxurious interior; it's perfect for carting co-workers to lunch during the week. The material and textures give the car an upscale look and feel. If you're looking to buy a Fusion Energi, go ahead and compare it to a Lexus hybrid; seriously, it's that good.
I like driving. It's fun and even therapeutic. I especially enjoy driving on lesser-traveled back roads that may have a twist or turn here and there. So when it comes to the Fusion Energi, one key feature that sets it apart from other hybrids is that it's actually fun to drive. The ride is smooth and quiet (especially in its EV mode), and its handling borders on sporty with quick turning and confident, predictable cornering. It's no BMW, but it does offer reasonable fun from behind the wheel.
Real-World MPG
With a plug-in hybrid like the Fusion Energi, you're probably wondering what kind of miles per gallon output to expect. So far, we've only had to get gas once in approximately 40 days. We used about nine gallons of gas in 450 miles; that's 45-50 mpg. That's good mileage, but not stunning. If we're being honest, we probably charged the car up about half as much as a charger allows, so we think that we can do a lot better.
We have about 50 days left with the car, and my goal is to use as much electricity as possible and not have to gas up at all before we return it. I live 14 miles from work, and AutoTrader has six charging stations in the parking garage. I'm thinking a gasoline-free commute is a real possibility.