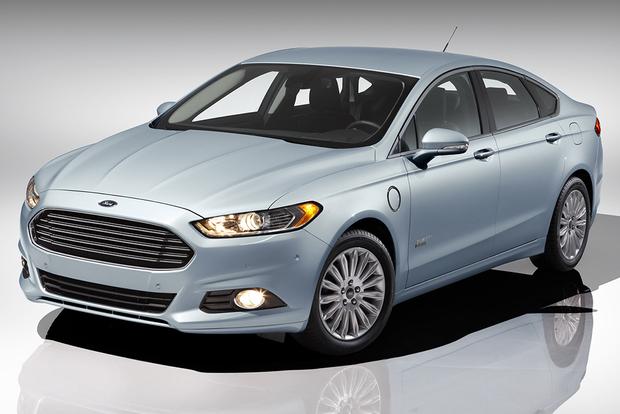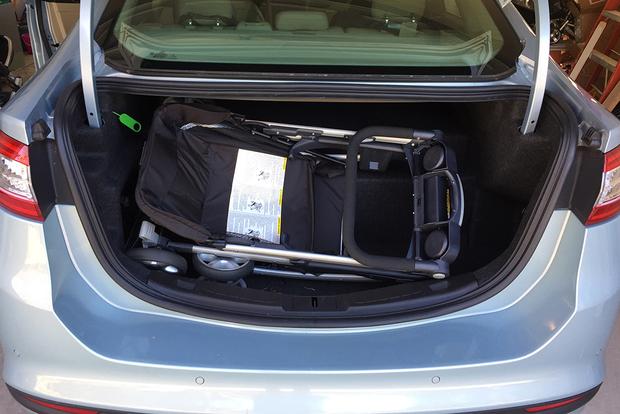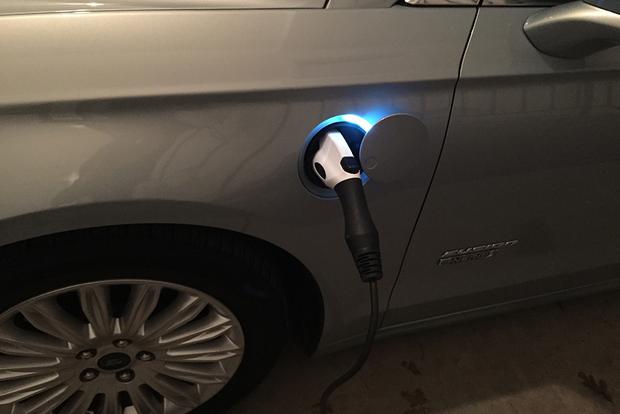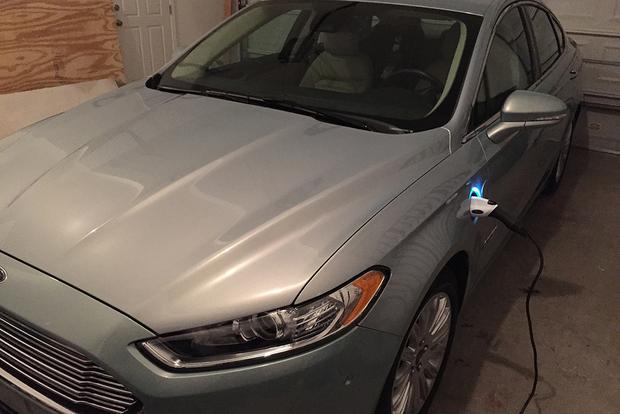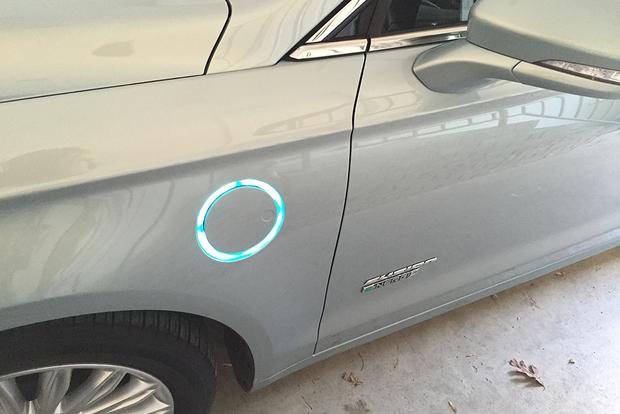 It's one thing to praise electric vehicles (EVs) and hybrids from a distance. Most of these vehicles look amazing on paper: 50 miles per gallon and more than 100 miles per gallon for plug-in hybrids such as the Chevrolet Volt and Ford Fusion Energi are common stats.
That's exactly why we opted to take on a Ford Fusion Energi for 100 days. We wanted to see if its real-world practicality and fuel economy live up to its on-paper promise.
However, we've made an error in judgment. For the sake of consistency and based on commuting distances, plus the Fusion Energi's modest EV range of just 21 miles, we decided to give the car to our managing editor, Tara. She's in her early 30s, has a toddler and an 8-month-old baby and lives about 6 miles from work. The idea of not having to hit the gas station on a weekly basis was also appealing for our young mom.
Good for Growing Families?
But the experiment has hit a snag. It turns out that the Fusion Energi is not a great car for a new mom.
There are two main issues: First, the car's limited trunk space means that hauling baby gear around is challenging at best, impossible at worst. That lapse in judgment came because we'd simply forgotten to take into account that a parent of a small baby needs to carry such things as a diaper bag, a stroller, a portable play pen, a rear-facing car seat and maybe a few toys for one or both kids.
The second issue is that plugging in a car to charge up at home is easy enough, but a parent of little kid (or bigger kids, even) already has enough to do when coming home; plugging in a car that will still drive even if you don't plug it in becomes a fairly low priority and therefore eliminates the point of getting a plug-in hybrid. Perhaps a Fusion Hybrid, Toyota Prius v or similar car would be better. I'll bet that leaving home in the morning and arriving in the evening is exactly when any parent has the least amount of spare time. Again, that makes a pure EV or plug-in hybrid a less-than-desirable choice for parents of very small kids.
Different Driver
However, we think we've found a solution: The car will now be pressed into service as a daily driver for a not-so-new dad. It's early in the process, but so far the Fusion Energi seems perfectly suited for working parents with school-age kids.
The limited trunk space is still plenty big enough for groceries, backpacks, science projects, sports gear and trips to home improvement stores. Once kids are older than 5, they can (usually) get themselves into the car, buckle their own seat belt and make it out of the car and into the school from the average elementary-school carpool lane.
There are other advantages, too. Next time, we'll check our fuel economy and assess the overall driving dynamics of our 100-day Fusion Energi.