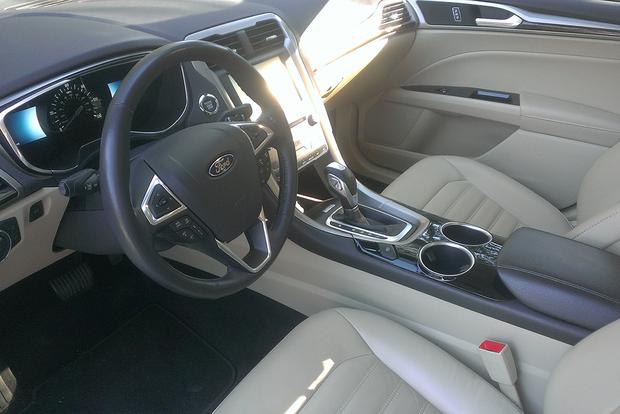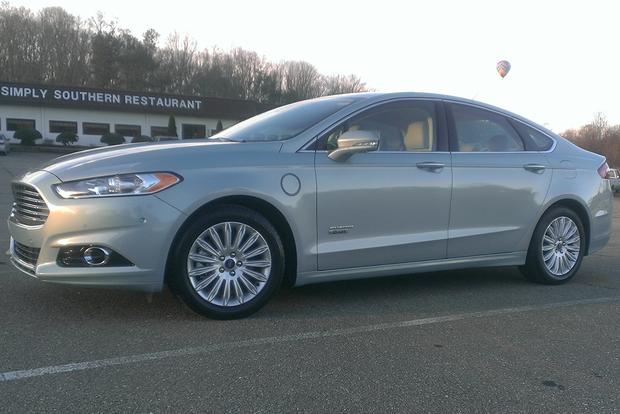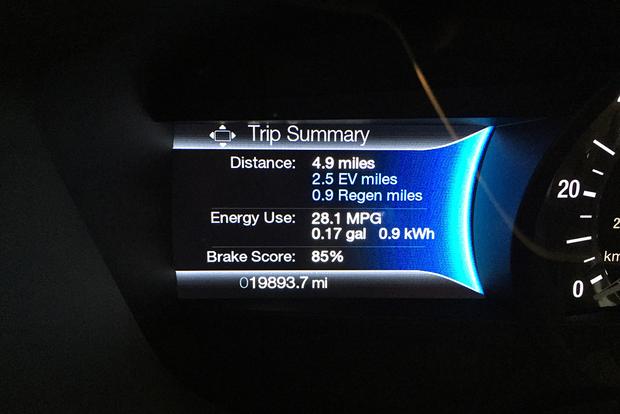 Although we've already covered many of the benefits and drawbacks of our long-term 2014 Ford Fusion Energi test car, we haven't devoted much time to remarking on the plug-in hybrid sedan's interior. We're covering the car's cabin in depth, including a few items that we like and a few areas where we think that there's room for improvement.
We'll start with the aspects that we like: A typical strong point of upscale Fusion models is interior material, and that's the case here too, particularly the dashboard textures and switchgear. We also like the Fusion's Dune interior color, which gives off the kind of high-end look that we'd normally associate with a luxury car.
The Energi also has some other benefits on the inside. For example, the front seats are comfortable and supportive, though we wish that the leather was a little softer. In back, rear legroom is impressive: The Energi boasts almost full-size-sedan rear-seat comfort, largely owing to the car's impressive packaging and design.
We also like Ford's SYNC system, which has gotten progressively easier to use over the years. There's one small, yet noticeable, flaw, however: While we love the customizable screen in the gauge cluster, we're disappointed by the fact that the music portion shows only the audio source ("satellite radio," for example). For this to be truly useful, we'd like to see the artist's name and the song title.
Another gripe: Though we love the idea of inflatable seat belts, we've noticed that these belts can be a little difficult to buckle for a child in a booster seat. Although this can be easily rectified in our car, we wouldn't mind seeing this issue improve in future models.
These complaints are minor compared to our overall feelings about the interior of our 2014 Ford Fusion Energi test car. In general, we find the cabin to be an excellent place to spend time. Overall, we're happy with the car's features, materials and interior room.