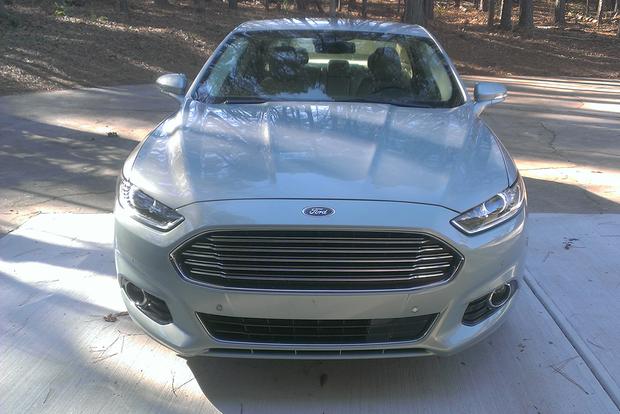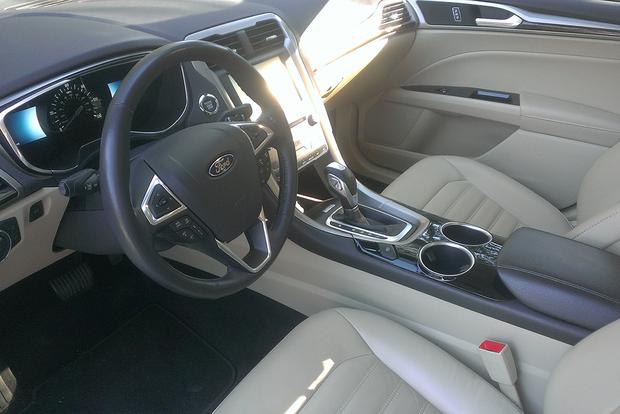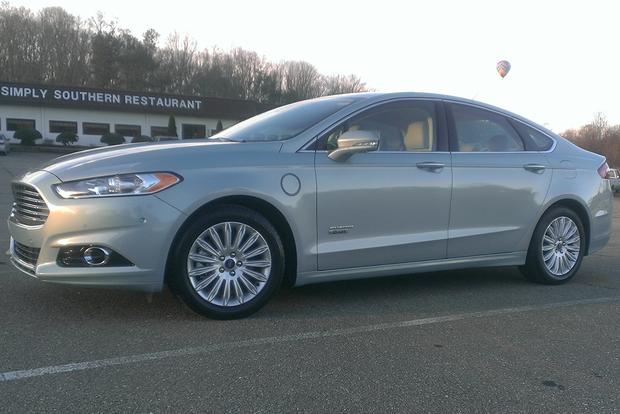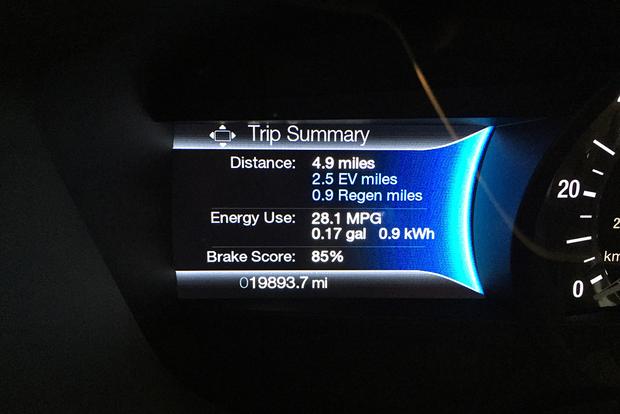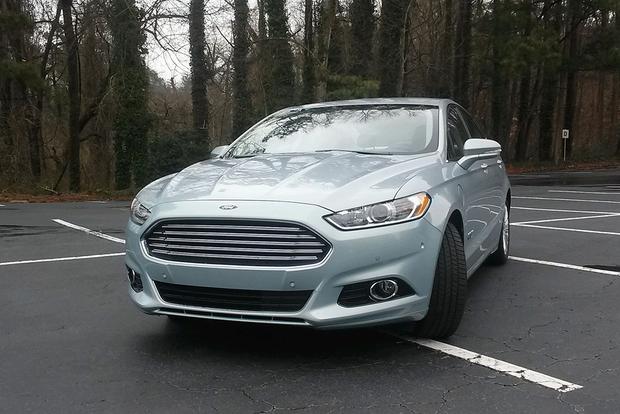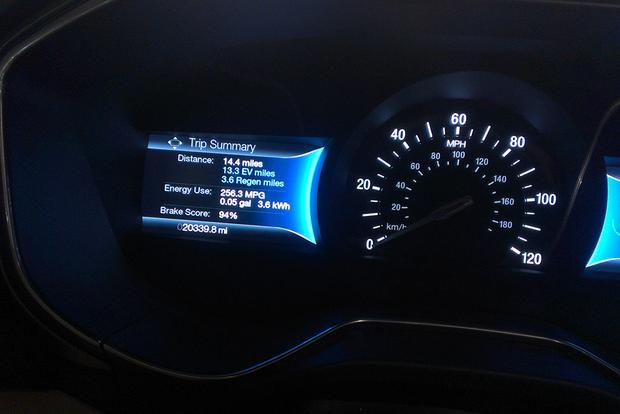 We're 1,500 miles in, and that means it's time to hand back our 2014 Ford Fusion Energi, the plug-in hybrid midsize sedan that we received as a long-term test car just 100 days ago. What did we think of the most efficient member of the Fusion family? We've rounded up our opinions in one final long-term update.
Limited Space, but Great Ride
The most important thing we learned about the Fusion Energi was that this car simply isn't big enough for some families. The car's initial driver was Tara, Autotrader's managing editor, who also manages to juggle full-time mom duties with two young kids. Because of the Fusion Energi's large batteries (that allow it to run in electric-only mode), there wasn't quite enough room in the otherwise spacious sedan's trunk for all the gear that two young kids typically require.
So the Fusion Energi next went to our site editor, Brian, who has an average commute and two school-age kids. With less gear to haul around, Brian enjoyed the Fusion a lot more than Tara did, noting that he was impressed with the car's equipment, handling and ride comfort. He was also impressed with its minimal fuel costs. Even though the Fusion Energi is a plug-in hybrid with both a gasoline engine and an electric motor, Brian primarily drove the car in electric mode, and he spent just $38 to drive it to 1,500 miles.
The Ups and Downs of Electric-Only Driving
Although that's an amazing number, there's a catch: Our Fusion Energi cost over $40,000, which is a huge premium over a standard Fusion. And while we saved money on fuel, we also had to constantly jockey for position at public chargers. That's an annoyance most Fusion Energi drivers will encounter if they want to primarily drive in electric-vehicle (EV) mode, since the sedan can only go roughly 20 miles before the gasoline engine kicks in.
OK, we didn't have to jockey for position at the charging stations; the Fusion will work just fine even if you never plug it in. But we wanted to use as little gas as possible, and frankly, fighting for a charging station became a kind of game. Also, when the Fusion Energi is in full EV mode, it's a car you might want to drive every day, possibly forever. Quiet, quick and nicely appointed, we'd beg, steal or borrow to get a car like this with a 100-mile range of electric-only driving.
Final Thoughts
What's our overall opinion of the 2014 Ford Fusion Energi? In the end, we think that the car's appeal is limited. While the Fusion Energi is probably the nicest EV this side of a Tesla, it requires you to make compromises, including trunk space and range, that many rivals simply don't. With that said, both the Honda Accord and Ford Fusion plug-in hybrids are probably the best out there.
We realize that most folks should only pay the price premium for a Fusion Energi in unusual circumstances. Serious environmental enthusiasts might be willing to pay the premium for a plug-in hybrid, for example, while some states offer high tax breaks that help reduce its hefty price. Otherwise, we'd stick with the more traditional Fusion Hybrid, which offers more affordable pricing and a still-impressive 44 miles per gallon in the city and 41 mpg on the highway.