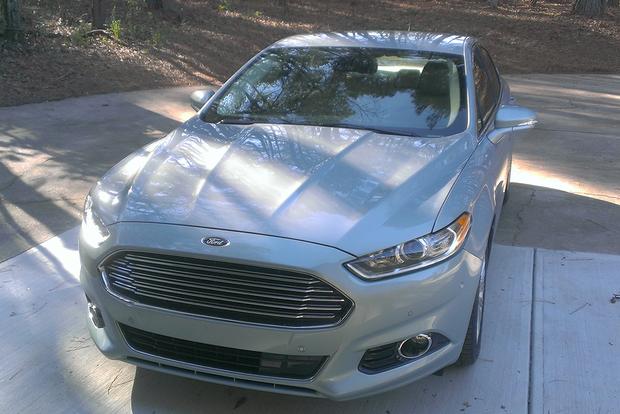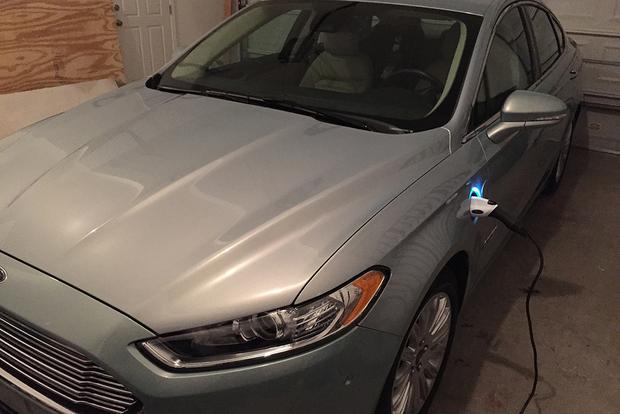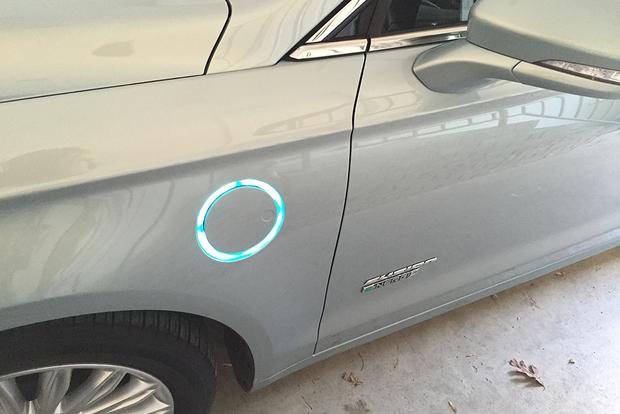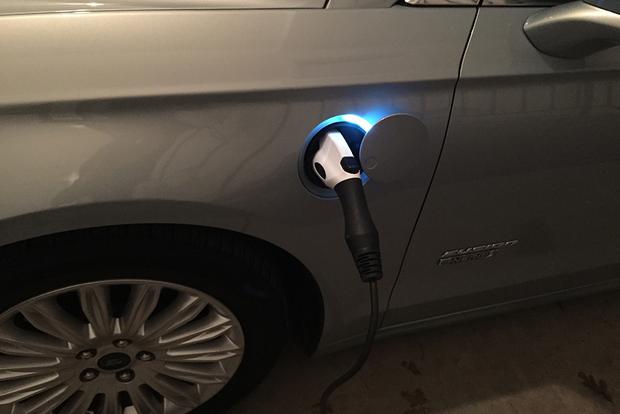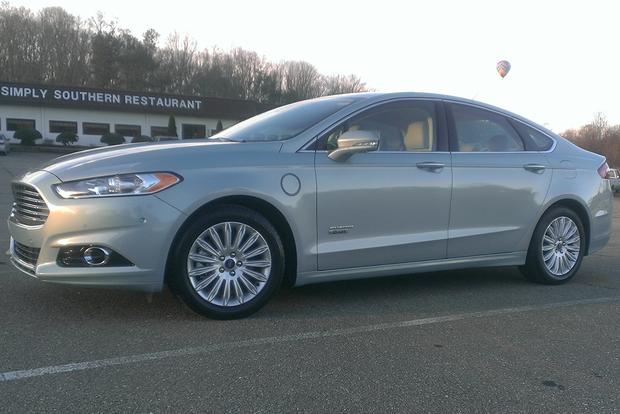 We're now past the halfway point when it comes to spending 100 days with the Ford Fusion Energi to see how a plug-in hybrid works in the real world. About a month in, we learned that a car like the Fusion Energi probably isn't the best option for working parents with young children. However, it's almost exactly right for working parents with school-age kids.
EV Range
So far, we're impressed with Fusion's look, interior features and moderate electric-vehicle (EV) range.
Here's something to keep in mind when shopping for an EV or plug-in hybrid: The electric-only range is probably more than you think. For example, our Ford Fusion Energi has a stated range of 21 miles on electricity only. But we've seen the EV range in the car's battery gauge as low as 19 miles and as much as 25 miles when we start it up in the morning. That number may sound low, but we've been surprised by how much local driving we can do under 20 miles each day, including weekends.
I live 13 miles from work, and I can get there and back on electricity alone, provided I hit the free chargers that AutoTrader has supplied for employees. On each trip, I end up with about 4 miles of EV range left; taking into account the climate, terrain and relatively high freeway speeds in my area, the real range is about 17 miles.
If you're shopping for an EV or a hybrid, measure out how far you normally drive; you might be surprised by how well a 20-mile EV range could work for you.
Slow Is Better
One day last week, there was an accident on the freeway to work. Traffic crawled along at 2 to 10 miles per hour, similar to traffic in Los Angeles every day, accident or not. It took me an extra 30 minutes to get to work. When I arrived, I had 11 miles of electric-only driving range left. It turns out that hybrids and EVs are more efficient at low to moderate speeds.
At high speeds of 60 or 70 mph, the car's motor has to spend a lot of its energy pushing through the air. This is true for all cars, and it's why race cars have oddly shaped bodies and large wings. They're trying to cut through the air as efficiently as possible. In racing, you use that efficiency to go faster, not to save fuel.
If you want to get the most out of your hybrid or electric car, you may want to drive slowly all the time. Some drivers of green cars might purposefully try to go faster, perhaps even getting a sticker that allows them carpool-lane access even when they're driving alone. But driving fast undermines the purpose of this kind of car.
For me, the all-electric commute is working out very well. On one occasion, the gasoline engine fired up as I took the family out to dinner. Since most of the electric-only driving range was used up, we had to rely on the gas/electric hybrid system to get us home. This is exactly what makes the Fusion Energi so worthwhile; you can enjoy the benefits of an all-electric car most of the time, but when you need to go farther, you won't be left stranded or waiting at a public charging station as you would with an electric-only car.