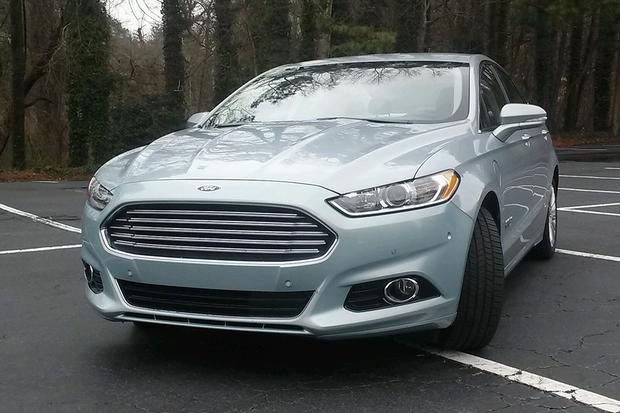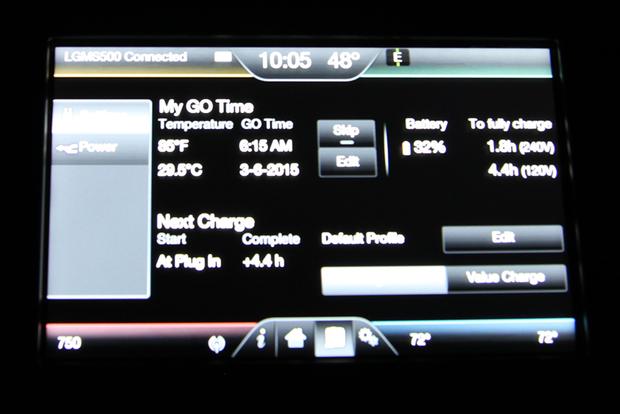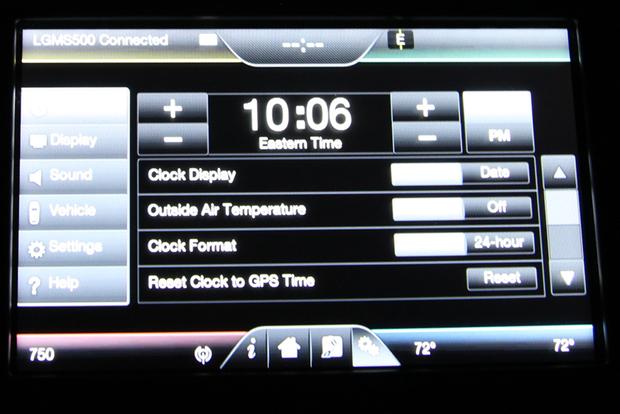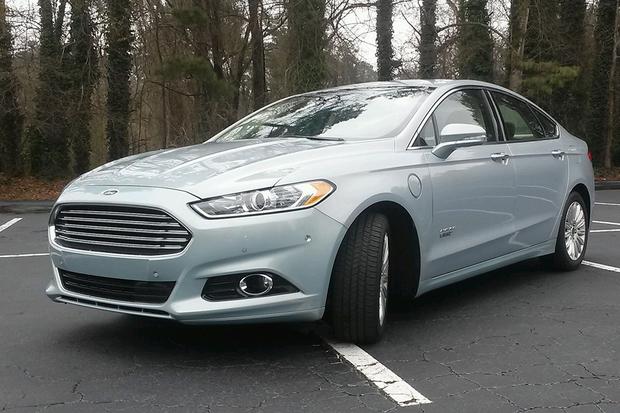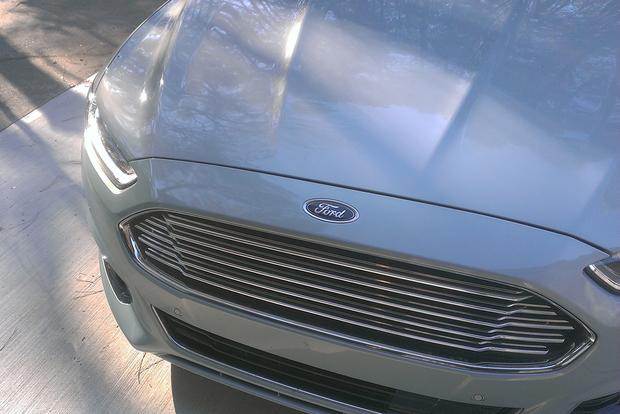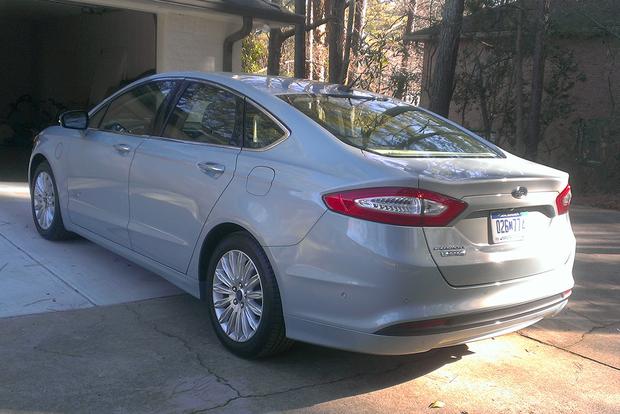 I've been a fan of the Ford Fusion's styling for a while now, ever since the current version hit the streets for the 2013 model year. The Fusion's front fascia has always reminded me of an Aston Martin, or at least a toned-down American cousin. Once I heard that I would get to drive our 2014 Ford Fusion Energi around Atlanta for a week, I was pumped that I'd finally get to review something with both curb appeal and fuel economy. Luxurious styling powered by a super economical hybrid-electric motor: How could this possibly go wrong?
Plug Me In
The Fusion Energi was my first experience with a plug-in hybrid, and I really wasn't prepared for what comes with that. Each night I had to charge the Fusion to get just enough power to make it to work. Add battery-sapping cold weather (well below freezing) and running the heater and its range was down to about 16 miles. Sixteen miles per charge might work fine in New York City, where everything you need is within a couple of miles at most. However, in Atlanta's vast urban sprawl, a round trip to Walmart can clock in at more than 10 miles. In addition, charging stations are few and far between on my side of town, which made operating strictly on the Fusion Energi's battery unrealistic. Alas, my dreams of electric-powered Saturday errands were quickly dashed.
Did I Break It?
While in electric mode, the Fusion is silky smooth, so much so that I didn't even notice that the car was on half the time. When the electric charge runs out, the Fusion automatically switches to the hybrid engine, and that's an entirely different driving experience. Once the engine started, I could feel the vibrations through the gas pedal as well as hear the raspy hybrid engine note, which was in no way welcome after cruising under near-silent electric power. The disparity was enough for me to wonder if I might've broken something in the Fusion. As it turns out, that's just the way the engine functions. Under gas power, the Fusion felt as if someone dropped an old Focus engine into a Lexus. The buttery leather seats and loads of tech were belied by a noisy, underpowered motor that, despite being fuel efficient, felt entirely out of place on what is otherwise a remarkable vehicle.
Lackluster engine performance aside, the quality of the rest of the Fusion Energi is top shelf. The heated seats and stylish headrests were consistently comfortable, even after hours of creeping along traffic-snarled Interstate 285 during rush hour. The navigation system was more intuitive and less sticky than others I've used, and even the Bluetooth connectivity linked to my smartphone effortlessly every time I slid behind the wheel. Aside from the sluggish hybrid engine, I genuinely enjoyed being behind the wheel of the Fusion, even if it's no Aston Martin.