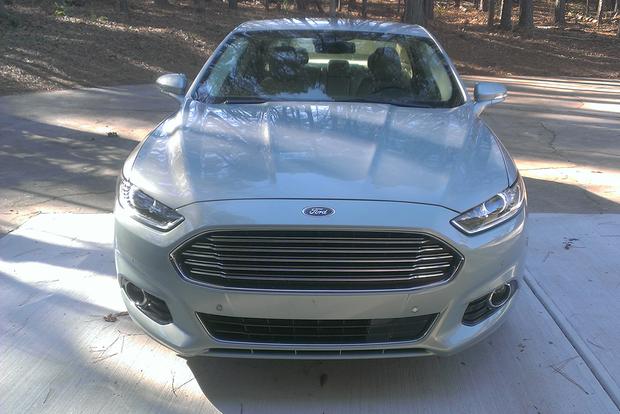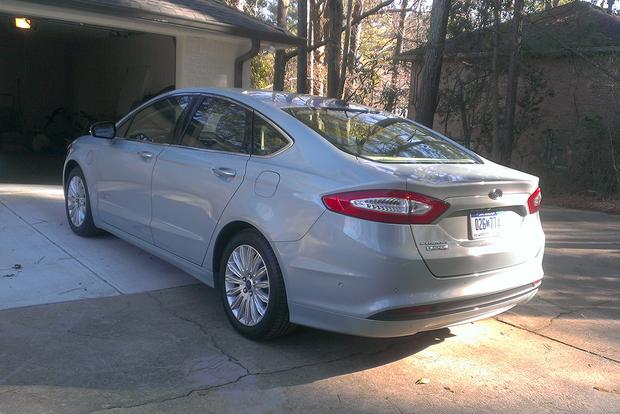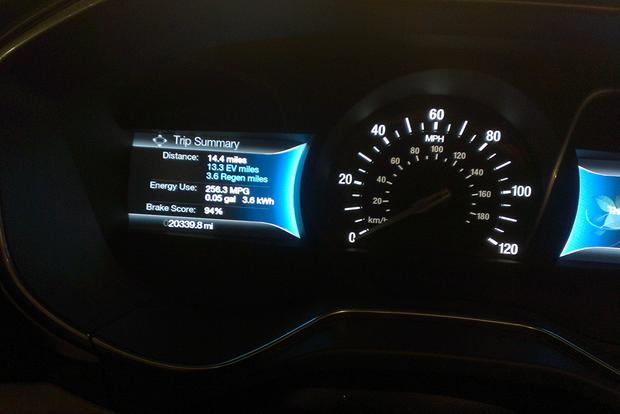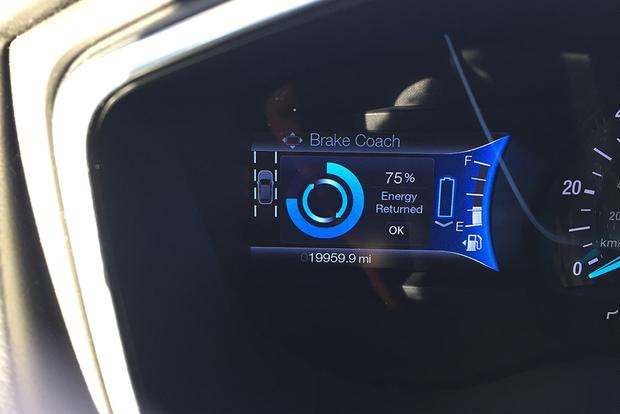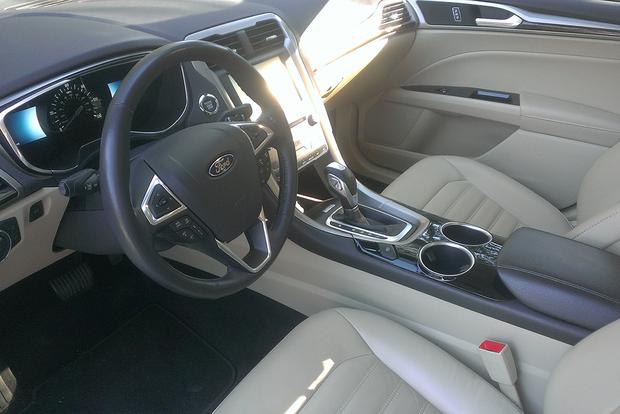 We've really enjoyed our time with the 2014 Ford Fusion Energi plug-in hybrid. It has proven itself to be an excellent, fuel-efficient midsize sedan with a surprisingly luxurious interior and a lot of cool high-tech gadgets. But as you might expect for a plug-in hybrid car, the Fusion Energi comes at a big price premium over a standard model. Is it worth the money?
Let's start by examining what the price premium actually is. While the regular Fusion SE starts at $25,000 with shipping, our Fusion SE Energi test car starts at a far costlier $35,500 including destination, and that's before options. After adding navigation, active park assist, a backup camera, adaptive cruise control and a Driver Assist package that includes rear cross-traffic alert and lane keeping assist, the total price comes to nearly $45,000.
We have to admit that for the cost of the car, we're a little disappointed. While our test car is loaded with features and equipment, it's missing some simple items, such as a HomeLink universal garage door opener. We also think that the car could use softer leather seats and a little less interior plastic. And then there's the simple fact that $45,000 is a lot of money for a midsize sedan, regardless of its equipment or powertrain.
With that said, people generally pay the electric-vehicle premium for fuel efficiency, not luxury. To that end, we're mostly impressed with the 2014 Ford Fusion Energi for delivering exactly what it describes: about 20 miles before the gas engine kicks in, and then nearly 40 miles per gallon after that.
Deciding if the Fusion Energi is a good value largely depends on your point of view. For $45,000, we think it could use a little improvement in the equipment and luxury realm. But if you look at it as a plug-in hybrid first and as a sedan second, you'll probably find that it's worth the money.