Car Comparison
2014 Ford Mustang vs. 2014 Chevrolet Camaro: Which Is Better?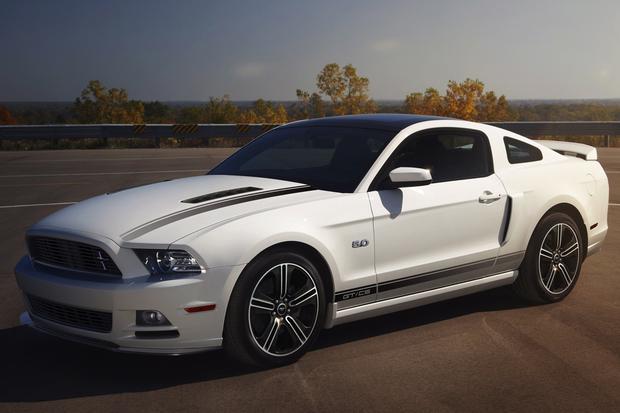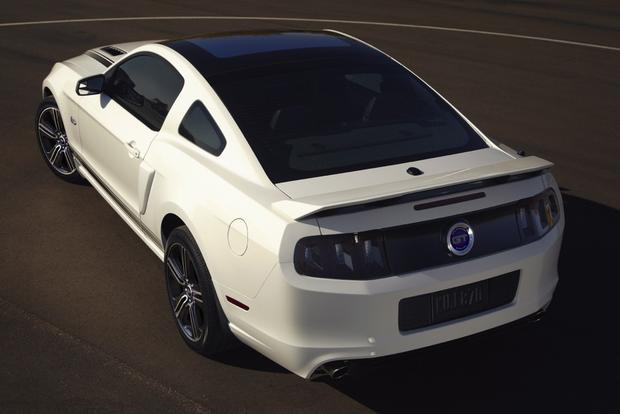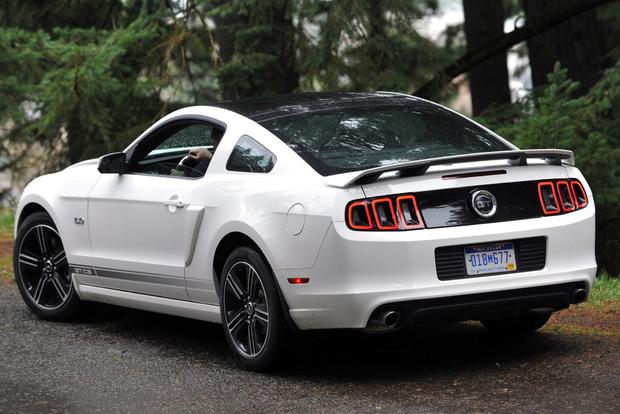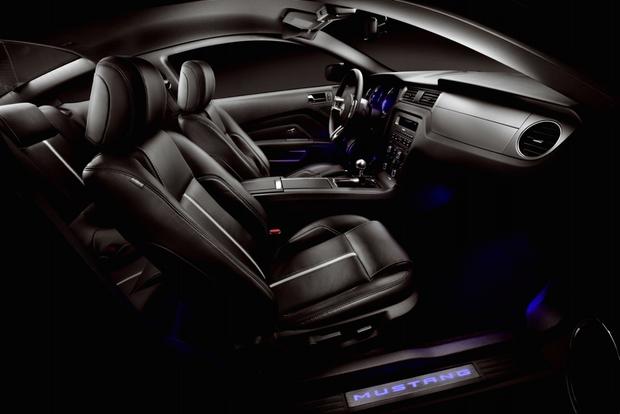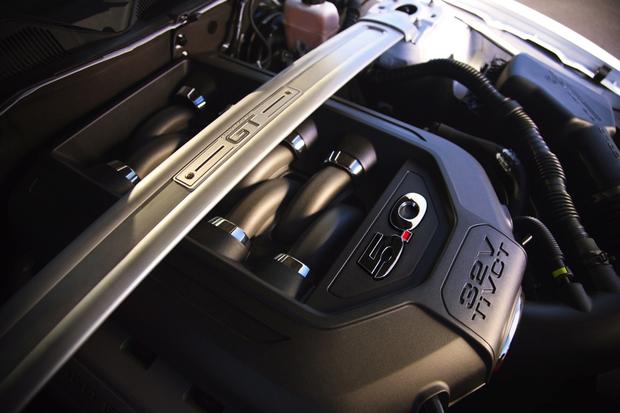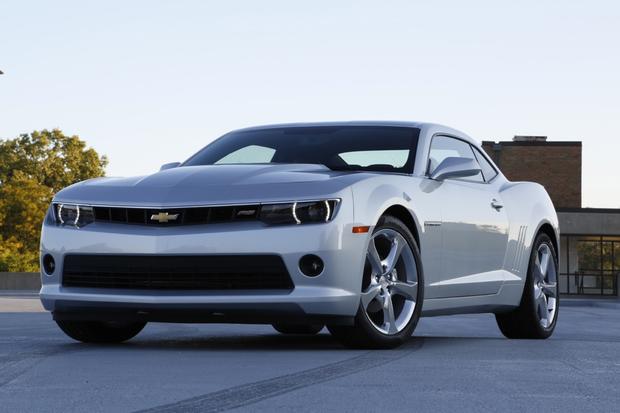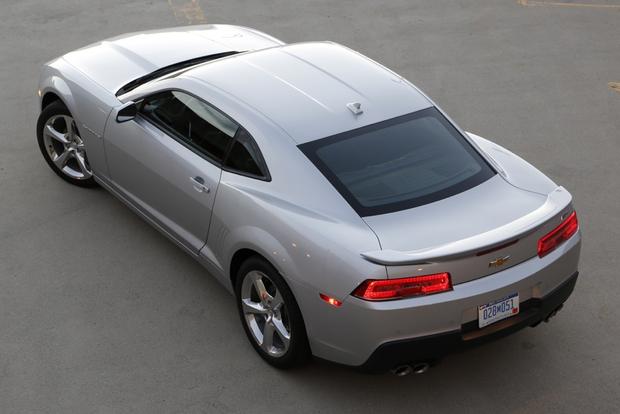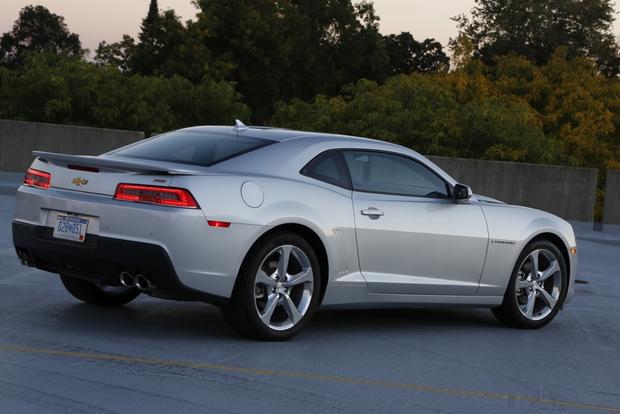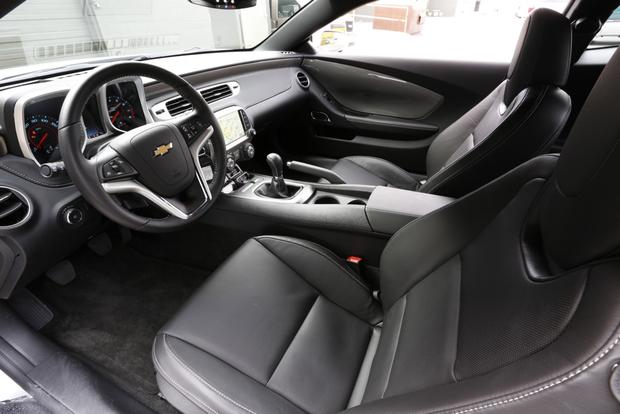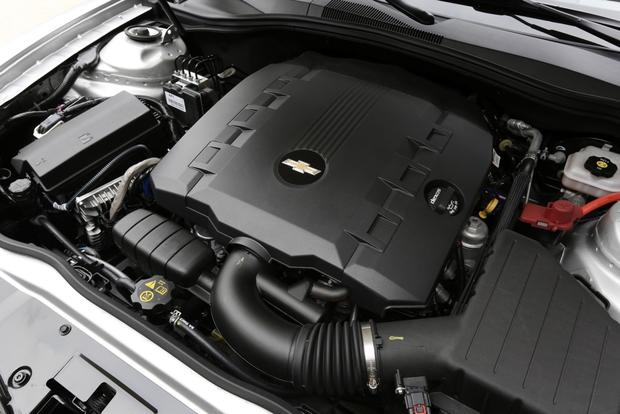 If you're searching for a fun new coupe or convertible with four seats, chances are good that your shopping list includes both the 2014 Ford Mustang and the 2014 Chevrolet Camaro. Both are exciting cars that offer impressive value, strong performance and bold styling. So which is better? We take an in-depth look to find out. But first, we'll take a closer look at changes to each car for the 2014 model year.
2014 Chevrolet Camaro Changes
The Camaro is heavily revised for 2014. Featuring a new front end and updates to the back, the 2014 Camaro offers a bolder look than the 2013 model. A new track-oriented Z/28 version includes a variety of high-performance and visual upgrades.

2014 Ford Mustang Changes
The Mustang, meanwhile, is largely unchanged for the 2014 model year, pending the arrival of an all-new Mustang for 2015.
Reliability
When it comes to reliability, both models boast better-than-average performance. So says J.D. Power, which gives both the Camaro and the Mustang four circles out of five in its Power Circle rating system, signifying reliability that's better than most.
In terms of warranty length, the Camaro has a slight edge. In addition to a 100,000-mile powertrain warranty (compared to the Mustang's 60,000 miles), the Camaro boasts free maintenance for two years or 24,000 miles -- an advantage over the Mustang, which doesn't offer any free maintenance. As a result, we think the Camaro will be a little cheaper to own, if reliability is your concern.
Performance and Fuel Economy
Most drivers are likely interested in what's under the hood of these two sports cars -- and they certainly offer some exciting powertrains.
The majority of shoppers will pick a V6-powered Mustang or Camaro. In the Ford, that means a 305-horsepower 3.7-liter V6 capable of 19 miles per gallon in the city and 29 mpg on the highway with the standard manual transmission, or 19 mpg city/31 mpg hwy with the optional automatic. Zero-to-60 comes in around six seconds.
Camaro shoppers get a little extra power than the Mustang, with the V6 model offering 323 horses. But the V6-powered Camaro's gas mileage is worse than the Mustang's, at 17 mpg city/28 mpg hwy, and its 0-to-60 time is about the same due to its higher curb weight.
Step up to the V8 in either car and you'll get an impressive engine. The Camaro's 6.2-liter V8 offers 42 hp in manual guise (or 400 hp as an automatic), while the Mustang's 5.0-liter V8 makes 420 hp. As you might expect, fuel economy isn't very good with either engine -- though the Ford has the edge, offering up to 20 mpg combined compared to 19 mpg combined with the Camaro. Once again, both cars offer similar performance, hitting 60 miles per hour in around 4.5 seconds.
At the top end, both the Mustang and the Camaro offer even more performance. Ford wins the all-out hp battle with the Shelby GT500, which boasts an amazing 662 hp from its 5.8-liter V8. Meanwhile, Chevrolet offers two especially sporty Camaro variants: the track-focused Z/28, which has 500 hp, and the ZL1, with 580. The result, in terms of power and performance, is largely a draw: Both models offer impressive numbers, big engines and a wide variety of sporty choices.
Safety
In government crash tests conducted by the National Highway Traffic Safety Administration (NHTSA), the Camaro edges out the Mustang in terms of overall safety. That's because the Camaro boasts a 5-star overall safety rating, which includes five stars in all three NHTSA tests, while the Mustang only offers a 4-star rating.
When it comes to safety equipment, both the Camaro and the Mustang have about the same features: only the basics, and little else. But that's hardly a problem, as these two vehicles aren't family minivans -- and they still include many modern safety gadgets. Examples include side-curtain airbags, standard anti-lock brakes and traction control with stability control. The Mustang also boasts an available backup camera and Ford's MyKey technology, while the Camaro touts GM's OnStar telematics system, which offers roadside assistance, remote door unlocking and other benefits.
Since the Mustang and Camaro have such similar safety equipment, the safety category has to go to the Camaro for its excellent crash-test rating -- though we think the two cars are surprisingly similar when it comes to overall safety.
Technology
Technology isn't a strong suit for the Camaro or the Mustang, since both cars largely trade on their reputations as old-school muscle cars rather than high-tech, modern vehicles.
For example: Both the Mustang and Camaro offer technology mainstays, like a navigation system. And they've both been updated to include infotainment systems from their respective automakers -- MyLink, in the case of the Camaro, and SYNC for the Mustang. But scan the options list for both cars and you won't find features like adaptive cruise control, a blind spot monitor or even ventilated seats.
Still, the Camaro has the slight edge when it comes to technology. The main reason is its MyLink system, which offers a highly useful and responsive 7-inch touchscreen -- a feature you only get on the Mustang when you opt for navigation. We also like OnStar, the available remote starter, and the full-color heads-up display, none of which are available in the Mustang.
Value
Both the Mustang and Camaro offer excellent value, boasting lots of hp and bold styling for a surprisingly reasonable amount of money. But to us, the Camaro boasts a better value -- largely for the reasons we've described above.
While the Mustang is slightly cheaper than the Camaro at $23,500 compared to the Chevy's $24,500 base price, the Camaro has an advantage in nearly every category. It has more power and it includes standard free maintenance. It offers better safety and more technology. And it's newly updated for 2014 with a new look that helps to set it apart from its Ford rival. As a result, we think the Camaro is a slightly better value, at least for now.
AutoTrader's Advice
That "for now" is an important item to mention. Because while the 2014 Chevrolet Camaro is better than the 2014 Ford Mustang, we suspect the tables will turn in 2015. That's because Ford is coming out with an all-new Mustang that features improved gas mileage, more power, a better interior and a lot more technology -- and we suspect those updates could easily change our comparison to favor the Mustang. So if you're looking to buy one of these models today, we'd recommend the Camaro. But if you have a longer timeline, the all-new 2015 Mustang merits a spot on your shopping list.