Car Review
2014 Honda Accord Hybrid: Is This the Best Hybrid?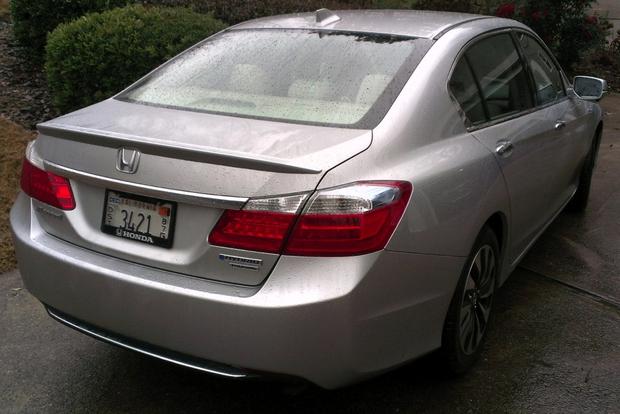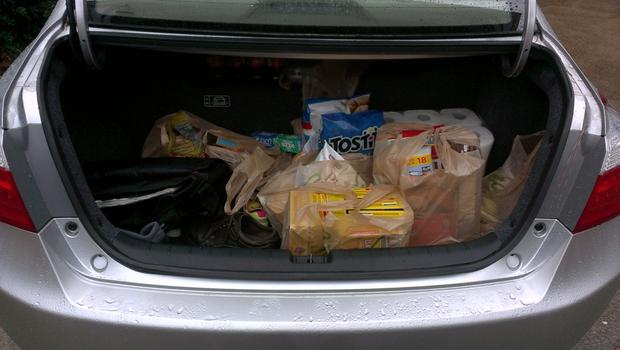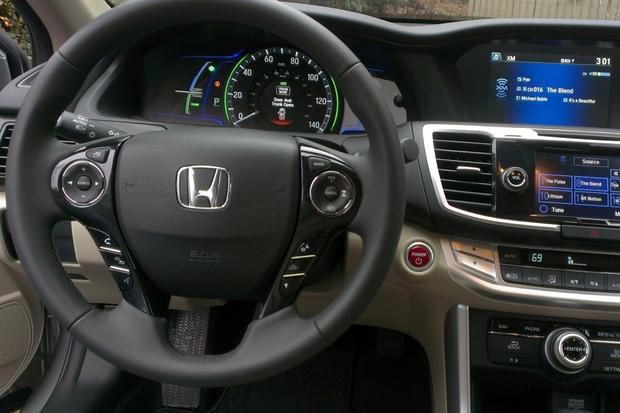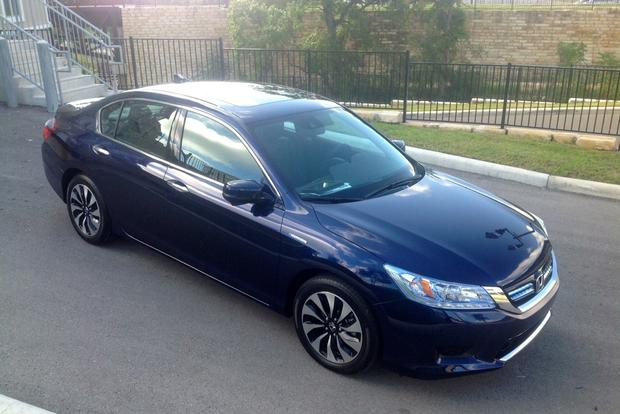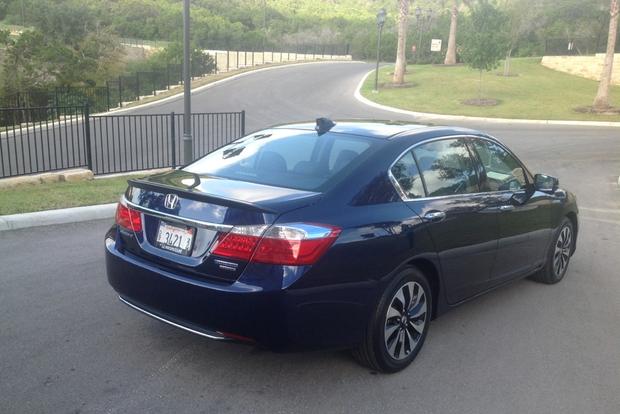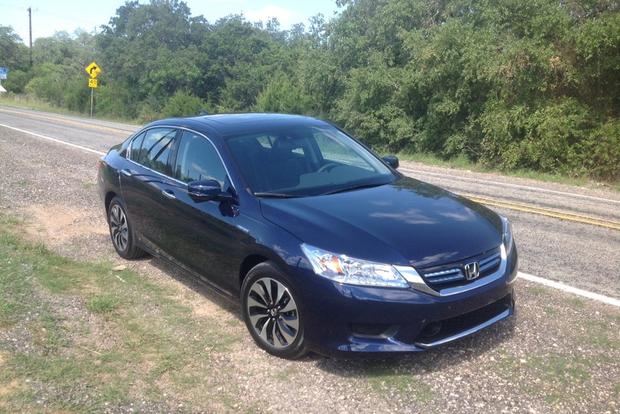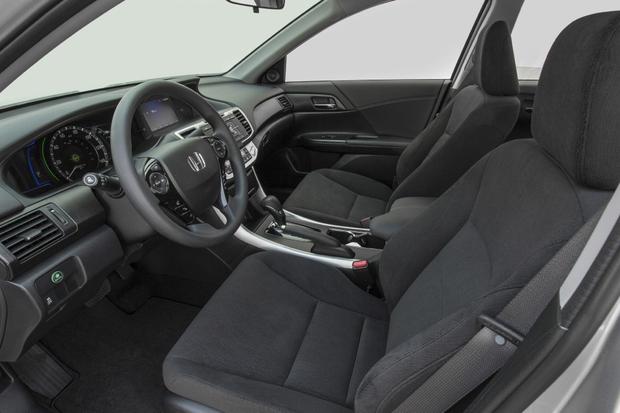 The 2014 Honda Accord Hybrid is the best hybrid you can get. Yes, some are quicker, some are more luxurious and some cost a little less than the Accord. As a total package, however, the Honda Accord does almost everything right and noticeably better than the competition.
Clearly, words such as "best" have all but lost their meaning. Is it the laziness of a younger generation, or is information overload forcing people to exaggerate constantly just to get noticed?
I'm not sure, but I do know that it's just not possible for every boyfriend, romantic comedy, NCAA bowl game, cup of coffee, SNL skit and steak dinner to be the "best."
The Best Hybrid?
Overused or not, I'm not backing off the "best" label for the Accord Hybrid. It's the car that finally delivers on the promise hybrids have been making for more than a decade -- a car that looks, acts and feels like a normal passenger car but delivers exceptional fuel economy for a reasonable price.
The Accord Hybrid's 50 miles per gallon rating on the highway is nothing to sneeze at. And when you look at the car more closely, it's obvious that this is more than just a fuel sipper.
Most hybrids don't "feel like a normal car." It's the transition from gasoline engine to electric motor (and back) that seems to be the sticking point for most. Honda has mastered it to where the transition is almost imperceptible to the average person.
We suspected the Accord was the best hybrid around when we drove it in San Antonio, Texas, in 2013. Now, we've spent a week with the car and have no reservations about saying it's the best hybrid you can get.
Doesn't Feel Like a Hybrid
Honda kind of cheated, however. The automaker started with the already great Honda Accord and tweaked it to earn a combined Environmental Protection Agency (EPA) rating of 47 mpg. Despite the extra hardware and battery pack, the Accord hybrid is still fun to drive.
Even in aggressive driving we got 43 mpg on one tank and 48 mpg on another.
In econ mode and with a few days of totally babying the accelerator, we got 59 mpg in combined city and highway driving.
And somehow, the Accord Hybrid is still fun to drive. The steering is quick, handling is sharp and acceleration is amazing. If anything, Honda just gave you one good reason not to buy the V6 powered Accord Touring. The hybrid feels quicker from a stop and effortlessly achieves 50+ mpg.
Cargo Space
If there's a "but," it has to do with trunk space. A smaller-than-usual trunk was a problem for the first-generation Toyota Camry Hybrid, but Toyota improved trunk space with a subsequent update. The Camry Hybrid has a little more trunk space than the Accord Hybrid and offers a small cargo-area pass-through.
It's not a deal breaker, but the cargo-carrying capacity is a little less than a gasoline-only Accord. The Accord Hybrid has 12.7 cu ft of cargo space -- that's about 3 cu ft less than the gasoline-only Accord. It's not a lot; 3 cu ft is about the storage space of a small, dorm-room-sized refrigerator.
In real-world terms, the smaller trunk never left us stranded and could easily carry groceries, a collapsible kid's scooter or even several small suitcases.
The one thing about the Accord Hybrid that may give shoppers reason to pause is the price.
Value Packed
The base price (named just Accord Hybrid) is $29,945. Granted, it's not cheap, and cars such as the Honda Insight and Toyota Prius c are less expensive. But the Accord Hybrid is a bigger, better car, and one we think is a decent value.
For example, a Honda Accord EX-L with navigation is $30,785. That gets you leather seats, touchscreen audio, heated front seats, navigation, Bluetooth and a 185-horsepower gasoline engine connected to an automatic transmission.
A 2014 Honda Accord Hybrid EX-L is $32,695, or roughly $1,900 more. Granted, you're not getting navigation but you do get leather seats, Bluetooth, heated front seats, 10 hp more and much better fuel economy.
EPA estimates annual fuel costs for the Accord EX-L to be $1,600. The Accord Hybrid EX-L should cost about $1,050. That means it takes less than four years to make your money back if you purchase the pricier hybrid, and it's more powerful and thus more fun to drive.
The Accord Hybrid is so good, if Honda could find a way to offer a base version for about $21,000, the Accord Hybrid should just become the Honda Accord. It looks and acts like a normal sedan and gets an easy 50 mpg while doing it. You're not going to find a better hybrid.
Yes, the word "best" is overused. But when it comes to the Honda Accord Hybrid, it truly is the best hybrid you can get.