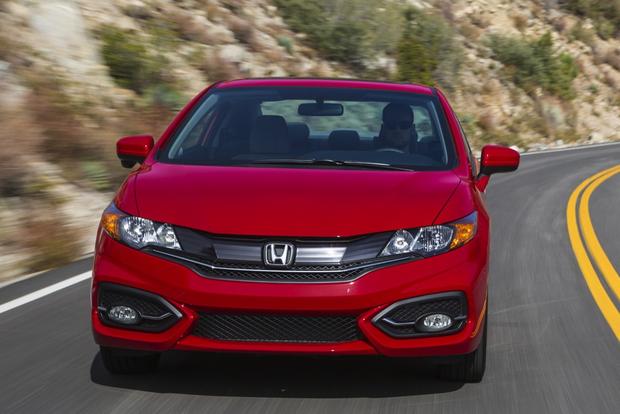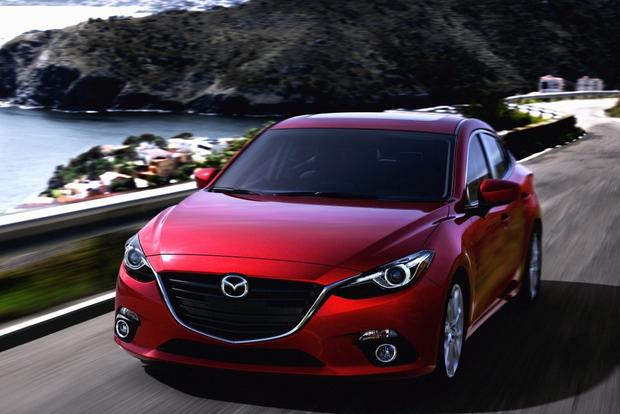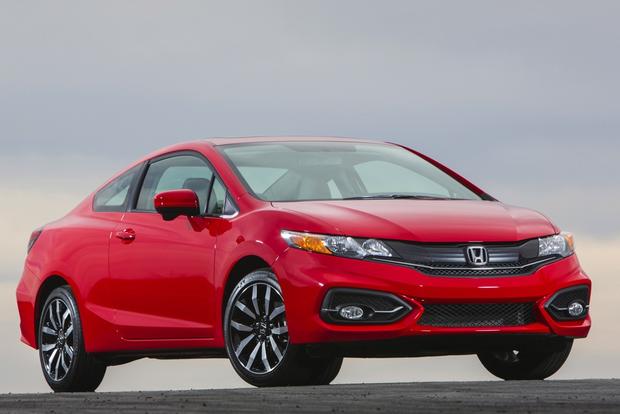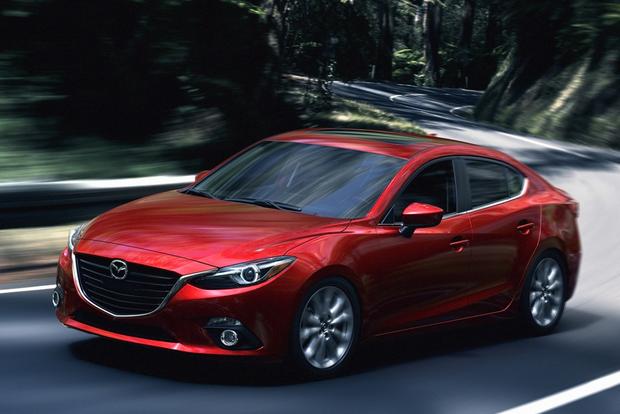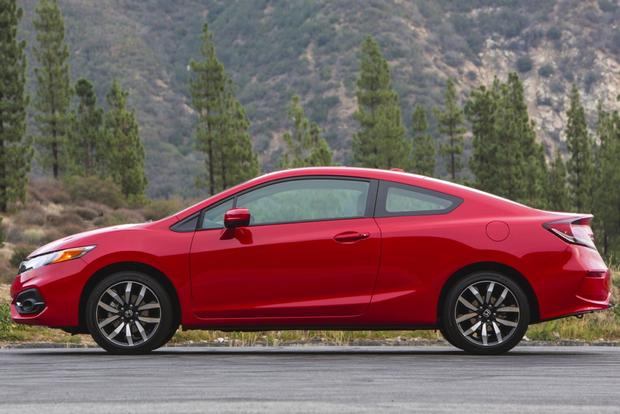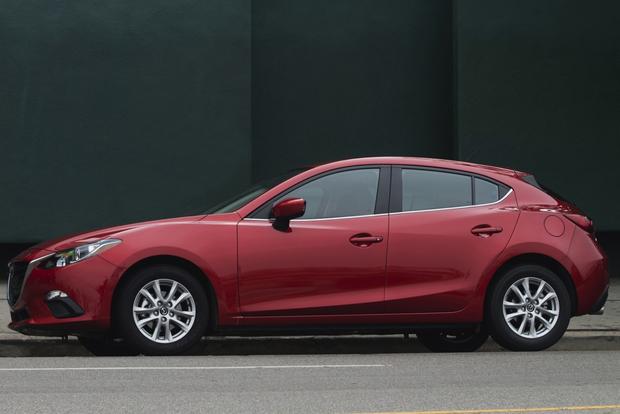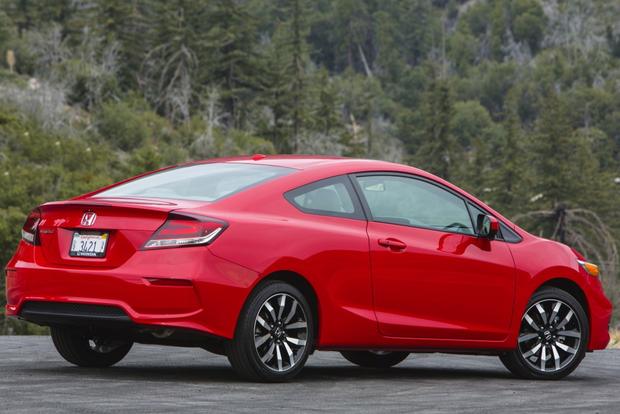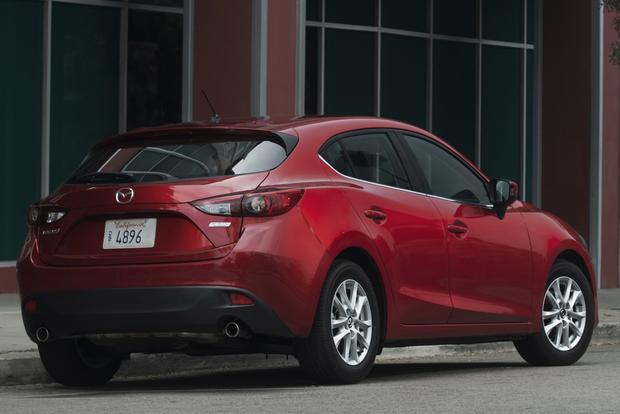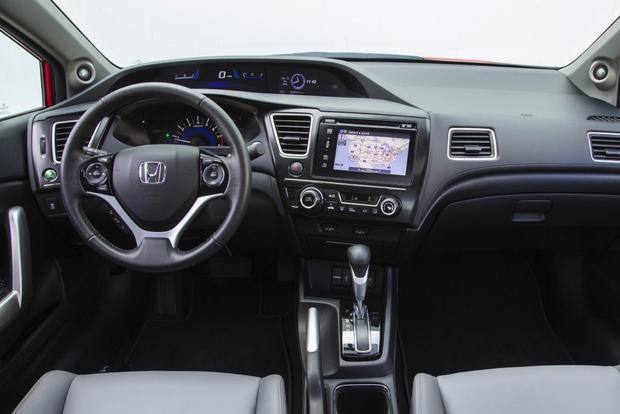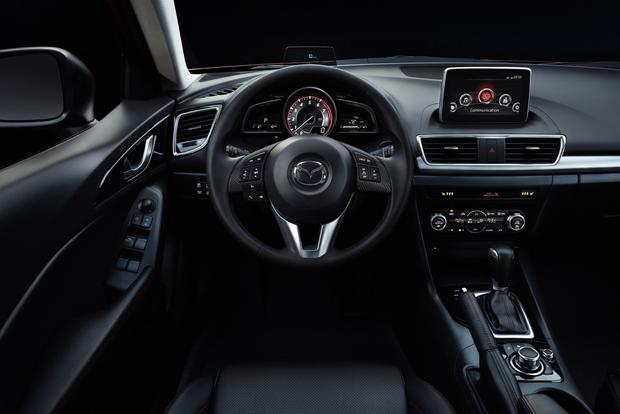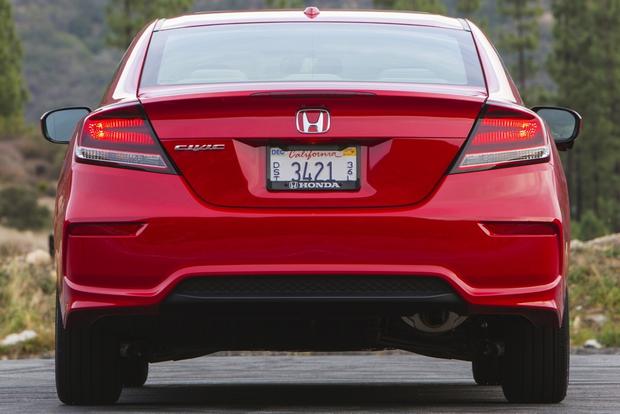 If you're interested in a new compact car, we hope that you have the Honda Civic and Mazda3 on your shopping list. They're two of today's most popular new models, and we happen to think they're among the best small cars you can buy, but which one is better? We've taken a detailed look to find out.

2014 Honda Civic
The Civic has major changes for 2014. Coupe models have revised styling, while the entire Civic lineup benefits from an upgraded interior. Last year's 5-speed automatic is gone -- replaced by a more efficient continuously variable automatic transmission -- while newly available features include keyless ignition, a blind spot monitoring system and a larger touchscreen.
2014 Mazda3
The Mazda3 is fully redesigned for the 2014 model year. In addition to completely new styling inside and out, it boasts new standard features, more powerful engines, better fuel economy and a few new high-tech options.
Reliability
Although the Honda might have a better reputation, there is no clear winner between the Civic and Mazda3 when it comes to reliability. Both models score four out of five circles in J.D. Power's Power Circle Ratings, indicating better-than-average reliability. Also, both cars offer the same warranty length: 3 years/36,000 miles of bumper-to-bumper protection and 5 years/60,000 miles of powertrain coverage.
Fuel Economy
Both the Civic and Mazda3 are among the most fuel-efficient models in the compact-car class, and we suspect that shoppers interested in good gas mileage will be happy with either of them. Most Civic buyers will get the standard 143-horsepower 1.8-liter 4-cylinder engine, which returns 30 miles per gallon in the city and 39 mpg on the highway. Compare that to the Mazda3's base-level 155-hp 2-liter 4-cylinder, which returns 30 mpg city/41 mpg hwy, and the Civic lags just behind the Mazda in terms of fuel economy and hp.
Shoppers interested in better mileage can opt for the fuel-efficient Civic HF, which boosts fuel economy to 31 mpg city/41 mpg hwy. Meanwhile, drivers who would rather have more power can choose between the 184-hp Mazda3 s, which returns 28 mpg city/39 mpg hwy, or the 210-hp Civic Si, which now touts 22 mpg city/31 mpg hwy. Either way, the Mazda has the fuel economy advantage.
The Civic makes up for this, however, with an especially efficient offering: the 110-hp Civic Hybrid, which boasts a standard automatic transmission and fuel economy ratings of up to 44 mpg city/47 mpg hwy. As a result, gas mileage is a tie: While shoppers who want better mileage from a standard model can go with the Mazda, those who want the best possible mileage should choose the Civic Hybrid.
Safety
In terms of crash-test scores, the 2014 Mazda3 and 2014 Honda Civic are neck and neck. Both vehicles earned a perfect 5-star rating from the federal government's National Highway Traffic Safety Administration, and both snagged a Top Safety Pick+ rating from the nonprofit Insurance Institute for Highway Safety.
The Mazda3 pulls ahead, however, when you consider safety equipment. While the Civic boasts a standard backup camera and an available frontal-crash prevention system, the Mazda goes above and beyond, offering adaptive cruise control, a blind spot monitoring system, a head-up display and rear cross-traffic alert -- all features that you can't get on the Civic. Admittedly, we love Honda's LaneWatch blind spot monitoring system on the Civic, but it's not quite enough to make up for the Mazda's other beneficial features.
If you're choosing a base model, both the Mazda3 and the Civic are good cars. For drivers who want an extra complement of safety technology, the Mazda3 is the way to go.
Technology
Spend just a little time in the Civic and the Mazda3, and it immediately becomes clear which car has a sharper focus on modern technology. We'll give you a hint: It isn't the Civic, with its small standard touchscreen and its unusual HondaLink infotainment system, which still isn't compatible with Android phones.
Indeed, the Mazda offers an impressive array of high-tech features, ranging from available adaptive cruise control to excellent infotainment technology that we find easy and enjoyable to use. We're also wooed by the Mazda3's unusual head-up display and automatic high-beam control -- two features normally found only on expensive luxury cars.
We'll give the technology section to the Mazda, though drivers who place a high priority on visibility might find themselves preferring the Civic for its unique LaneWatch camera.
Value
Not only does the Mazda3 offer a few more safety features and better technology than the Civic, but it manages to do all that for less money. Indeed, the Mazda3 boasts a lower starting price than the Civic, and it touts more features with each comparable trim level.
Additionally, you have to pay extra for the Civic model that is able to beat Mazda3's standard fuel economy. Most importantly, we suspect that shoppers who aren't interested in a sedan will vastly prefer the Mazda3's second body style -- a practical 5-door hatchback -- to the Civic's somewhat cramped 2-door-coupe option.
AutoTrader's Advice
Given that the Mazda3 takes slight victories in just about every category, it's no surprise that Mazda's compact car is our preference. In fact, we think it's the best small car on the market, beating out a wide variety of challengers including the Toyota Corolla and Hyundai Elantra.
With that said, things are a little closer when the Mazda3 squares off against the Civic. The Mazda's fuel economy advantage is usually huge, but it isn't so big against the Civic, and its safety ratings are directly comparable. Yes, the Mazda's pricing and technology are still a bit better, but the Civic boasts some unique features that give the Mazda3 a run for its money. As a result, this victory is slight, and the Civic takes a spot near the Mazda among our favorite compact cars.