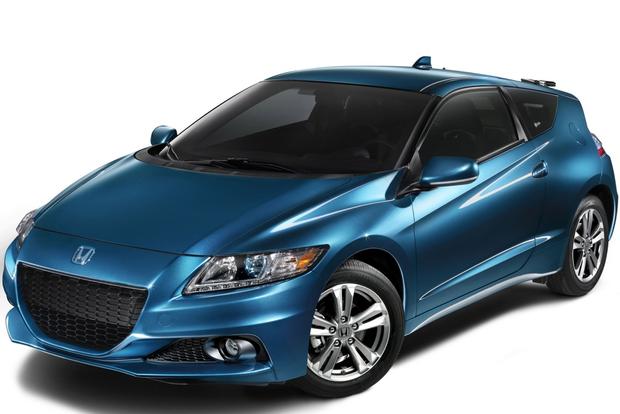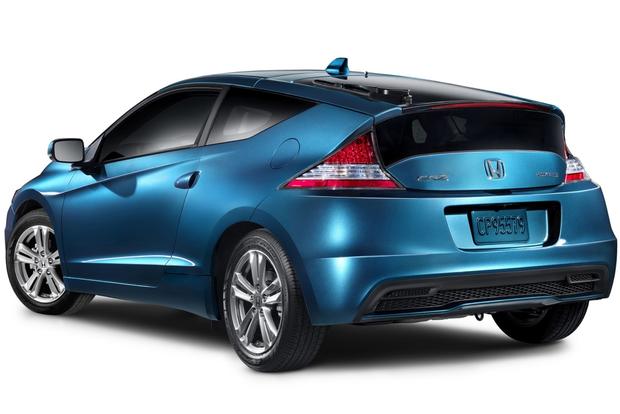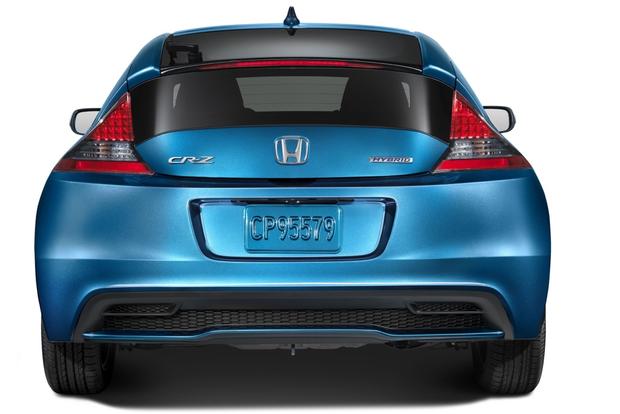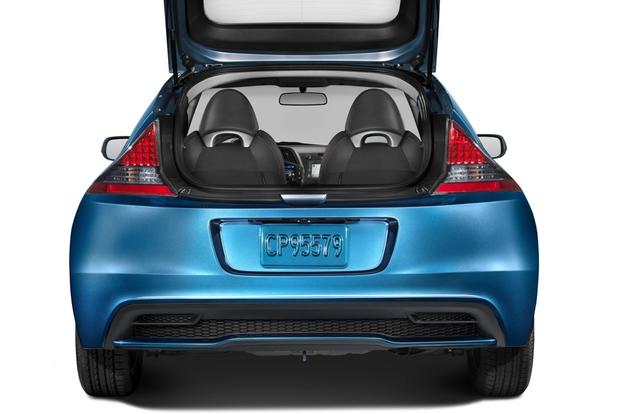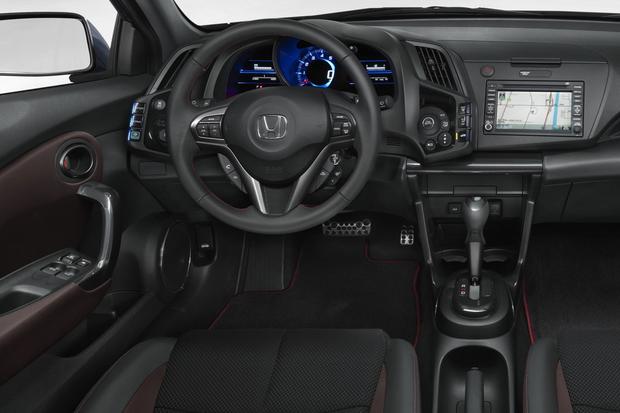 Most hybrid cars are all about fuel economy and practicality. But not the 2014 Honda CR-Z. Instead, Honda's little hatchback focuses more on style and sportiness, giving up a larger interior and an all-out focus on gas mileage to be the "fun" hybrid. After all, Honda has other models -- the Civic Hybrid and the Insight -- for the practical, fuel-efficient side of the hybrid world.
So does the CR-Z accomplish its goal of joining "excitement" and "hybrid"? Yes and no. In short, it's a valiant effort, and it's a lot more enjoyable than many hybrid rivals. But don't buy this car if you're expecting the performance of a Corvette or a Ferrari, because you won't get it. Instead, consider the CR-Z a stylish, exciting alternative to many of today's mainstream hybrids. And enjoy that you can look good and have fun while returning nearly 40 miles per gallon.
What's New for 2014?
The CR-Z is unchanged for 2014 except for new SmartVent side airbags, which help reduce the risk of injury to smaller front-seat occupants.
What We Like
Distinctive design; unique driving experience
What We Don't
Tiny interior space; neither sporty nor exceptionally fuel-efficient
How Much?
$20,500-$22,500
Fuel Economy
All CR-Z models use a 1.5-liter hybrid 4-cylinder engine that makes 130 horsepower. When equipped with a manual, the engine is good for 140 lb-ft of torque; with the available CVT automatic, it's 127 lb-ft. Fuel economy is 31 mpg city/38 mpg hwy with the manual or 36 mpg city/39 mpg hwy with the CVT.
Standard Features & Options
The CR-Z offers two trim levels. There's a standard-level model called simply the CR-Z, and there's an upscale CR-Z EX.
The CR-Z ($20,500) includes alloy wheels, keyless entry, a rearview camera, cruise control, Bluetooth, steering wheel audio controls, automatic climate control, Bluetooth audio, full power accessories (think mirrors, locks and windows) and an iPod/USB interface.
Step up to the CR-Z EX ($22,500) and you get automatic headlights, an upgraded audio system, a leather-wrapped steering wheel, fog lights, improved interior trim and heated mirrors.
Like most Honda models, the CR-Z doesn't offer many options. The only one is a touchscreen navigation system with voice control, and it's only available on the EX. Of course, drivers can also choose between a 6-speed manual and a CVT automatic transmission.
Safety
The CR-Z has dual-stage, multiple-threshold front airbags, front and side airbags with Honda's Occupant Position Detection System (OPDS) on the passenger's side and side-curtain airbags. Active head restraints and ABS complete the safety package. The front of the small CR-Z model's chassis also has a pedestrian-injury-mitigation design and what Honda calls its Advanced Compatibility Engineering (ACE) body structure, which helps absorb and disperse energy in a front-end crash.
In government testing, the CR-Z earned four overall stars out of a possible five. That includes five stars in the rollover test, four stars in the frontal-impact assessment and three stars in the side-impact test.
Behind the Wheel
Honda has touted the CR-Z as a sport hybrid. In spite of its sport-inspired features, the CR-Z isn't actually very sporty. It is agile, however. On the open road, the CR-Z grips the corners confidently, and the engine sounds energetic at higher rpm. The most fun part -- when drivers really notice the power boost from the hybrid system -- is right off the line. Acceleration in Sport mode is peppy, but above 20 miles per hour there's not much sporting feel to the CR-Z.
Drivers looking to achieve both a sporting driving experience and fuel efficiency will be disappointed with the CR-Z. Making the most of the CR-Z's limited sporting attributes in the city, drivers will achieve an mpg rating closer to the mid-20s than the mid-30s Honda claims. If customers view it differently, however, they will find the CR-Z much more enjoyable. We figure the word to best describe the CR-Z is "quirky."
The CR-Z is small, light and nimble, and really can't be directly compared to any other vehicle. Yes, there are other subcompacts out there, but the CR-Z provides a completely different motoring experience than anything else on the road. Drivers should settle in and enjoy it for what it actually is: one part go-kart, one part spaceship and one part hybrid.
Other Cars to Consider
Toyota Prius c -- With only 99 hp from its gasoline-electric powertrain, the Prius C, a 5-door subcompact, is far from sporty. But at 53 mpg city/46 mpg hwy, the smallest Prius model is super thrifty on fuel. The Prius C starts under $19,000 and, unlike the CR-Z, has a back seat.
Mazda2 -- The Mazda2 is not a hybrid, but it is a sporty little hatchback that's a real kick in the pants to drive. With five doors, a manual transmission and an optional neon-green paint color, the $14,720 Mazda2 gives the CR-Z a run for its money.
Kia Rio -- The Rio starts at $13,800 for the LX 5-door and features one of the nicest interiors in its class. Not only does the Rio look good and drive even better, it also comes with a 100,000-mile warranty that's hard to beat at any price point.
AutoTrader's Advice
For customers enamored with the 2014 Honda CR-Z model's distinctive looks and driving feel, we recommend they step up to the EX with navigation, priced starting at $23,155. Featuring a 6-speed manual transmission and Honda's satellite navigation system with voice recognition, the CR-Z features all the sporting and technological features an eco-conscious urban driver could want.