Car Comparison
2014 Honda Odyssey vs. 2014 Toyota Sienna: Which Is Better?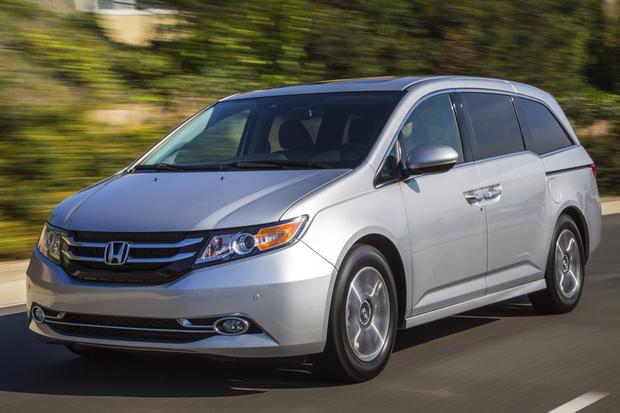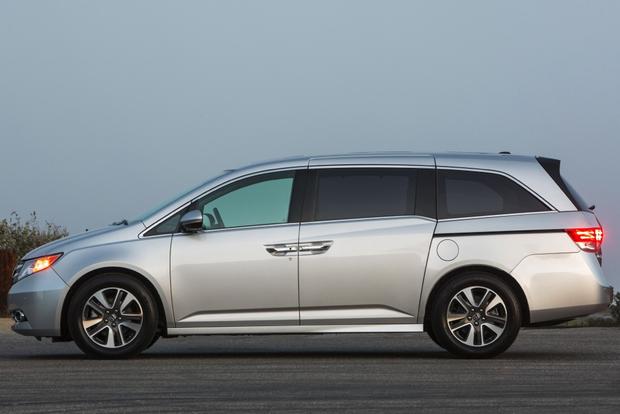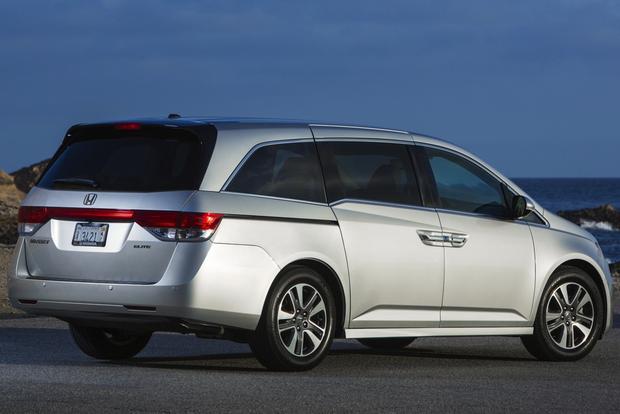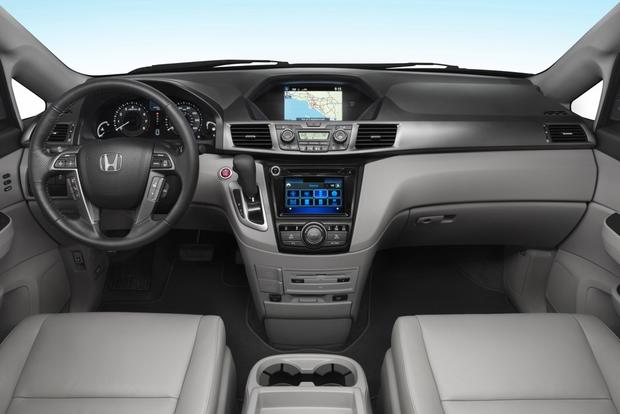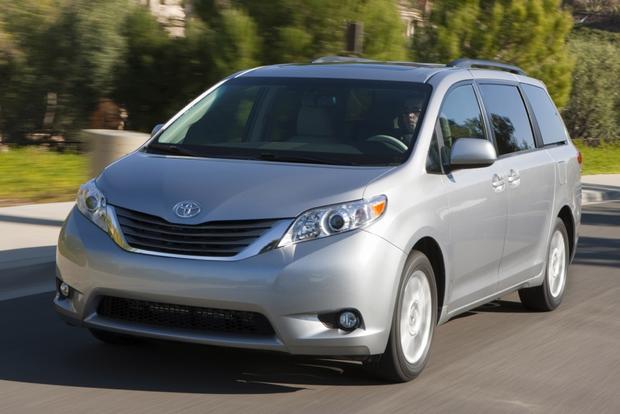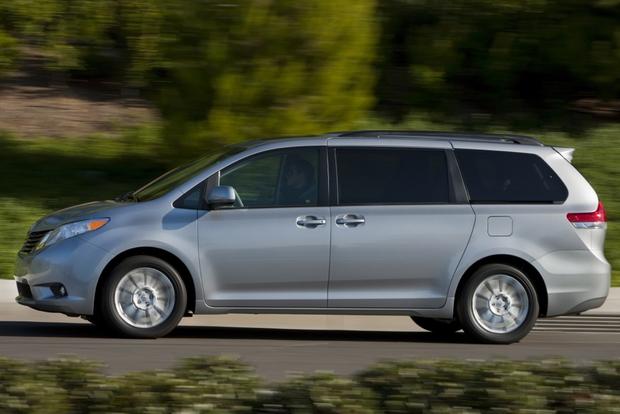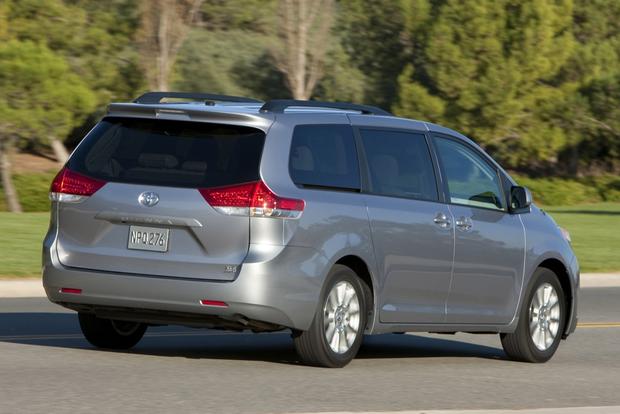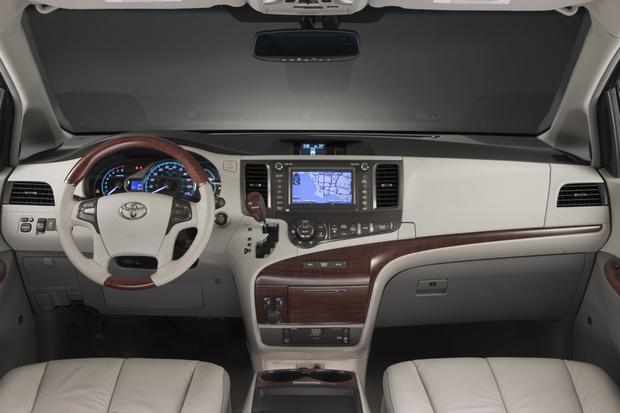 If you have a gaggle of children, or you just like to drive something with plenty of interior room, a minivan is the automotive equivalent of a Leatherman tool. And among minivans, the 2014 Honda Odyssey and the 2014 Toyota Sienna get parked in more driveways than any other competing minivans (excluding heavy fleet sales for the Chrysler Town & Country and Dodge Grand Caravan).
We're looking at the Odyssey and Sienna to decide which is best. First, though, let's talk about what changed for the 2014 model year.
2014 Honda Odyssey Highlights
The Odyssey receives a significant update for 2014, one aimed at delivering superior safety through a more robust forward body structure and new safety-related features. Additionally, the styling is updated, powertrain upgrades result in better fuel economy for the less expensive models and each version of the van is offered with extra standard equipment. Honda also debuts the first in-van vacuum in the form of HondaVAC.
2014 Toyota Sienna Highlights
Comparatively speaking, Toyota makes few changes to its 2014 Sienna minivan. This year, a Tow Prep Package is standard for all models, and the sporty Sienna SE can be optioned with a Blind Spot Monitor with Cross Traffic Alert. The Sienna remains the only minivan model to offer all-wheel drive.
Fuel Economy
Thanks to the addition of a 6-speed automatic transmission to all 2014 Odyssey models, the Honda's 248-horsepower, 3.5-liter V-6 engine is rated to get 19 miles per gallon city/28 mpg hwy, and 22 mpg in combined city and highway driving. The Odyssey's engine has Variable Cylinder Management (VCM) technology, which shuts off two or three of the engine's six cylinders under certain driving conditions to better conserve fuel.
Compare these figures to the 2014 Toyota Sienna. The Sienna has a more powerful 266-hp 3.5-liter V-6 engine and a 6-speed automatic transmission, and weighs about the same as the Honda, but it doesn't have the Odyssey's cylinder-deactivation system. As a result, it is rated to get 18 mpg city/25 mpg hwy and 21 mpg in combined city and highway driving. Add the optional all-wheel-drive system and the Sienna is rated to get 19 mpg combined. With its 20-gallon fuel tank, this means the Toyota costs an extra $3 to $9 every time you fill it up.
The advantage goes to the Honda.
Safety
Complete safety ratings for the 2014 Honda Odyssey and 2014 Toyota Sienna are not available yet; however, at Honda's behest, the Insurance Institute for Highway Safety (IIHS) did test the latest rendition of the Odyssey. The result? A Top Safety Pick+ rating, which reflects how the Honda's modified front structure helps it to pass the difficult new small overlap frontal-impact crash test.
The National Highway Traffic Safety Administration (NHTSA) has not performed crash tests on the 2014 Odyssey as this story is published, but it has rated the 2014 Sienna. The Toyota's 5-star overall crash-test rating, combined with the van's IIHS Top Safety Pick rating from last year, would appear to best the Honda. Not so fast, there, minivan buyer.
Dive into the details and you'll discover that the Sienna's front-seat occupant is protected at a 3-star level in a frontal-impact collision, according to NHTSA. Also, IIHS hasn't subjected the Sienna to its tough new small overlap frontal-impact crash test yet, a test in which other Toyota models have fared poorly.
Therefore, the 2014 Odyssey gets our nod for now because it aced the new IIHS small overlap test, proving that it is a very safe family conveyance.
Reliability
Review the reliability data from Consumer Reports and J.D. Power and it's clear that neither of these minivans is exceptionally durable, despite the Honda and Toyota badges gracing their grilles.
Both organizations find that the Honda Odyssey is relentlessly average in this respect, and has been for decades. As for the Sienna, Consumer Reports has consistently rated the Toyota higher than the Honda for reliability, unless the optional all-wheel-drive system is present. In such cases, reliability is average. J.D. Power cites a distinct decline in both quality and dependability starting when the Sienna was redesigned for the 2011 model year.
Though J.D. Power finds that the current Sienna isn't quite as good as the previous-generation van, all things considered, the Toyota remains the better bet for long-term dependability and reliability.
Value
The Honda Odyssey and Toyota Sienna do not match up to one another in pricing and equipment. Because Honda doesn't offer options and Toyota does, Odysseys are generally better equipped than equivalent Siennas, and they wear price tags that reflect as much.
For example, the Odyssey LX starts at $29,655 (including a destination charge of $830), while the Sienna L base prices at $27,780 (including a destination charge of $860). A Sienna LE is better equipped, but is also more expensive than the cheapest Odyssey at $31,350. Comparing top-of-the-line models, the Odyssey Touring Elite checks in at $45,280, while the Sienna Limited AWD with every option costs $47,070.
As this article is written, Happy Honda Days deals amount to subsidized leases and low-rate financing of 0.9 percent for up to 36 months and 1.9 percent for up to 60 months. Notably, Honda has won a 2014 residual value award from ALG and gets a 4-star depreciation rating from that company.
Toyota's Sienna gets a 3-star depreciation rating from ALG, indicating that it will lose a greater portion of its value over time than the Honda will. Free scheduled maintenance for two years or 25,000 miles helps take some of the sting out of that rating, along with better up-front deals in the form of rebates, incentives and 0 percent financing for 48 months or 0.9 percent financing for 60 months.
We call this one a tie.
Technology
In terms of technology, the 2014 Odyssey and 2014 Sienna are, generally speaking, evenly matched. However, Honda provides popular, genuinely useful features at a lower price. For example, every Odyssey has Bluetooth connectivity with music streaming and Pandora Internet radio access, hands-free text messaging and a reversing camera.
Move one rung up the trim-level ladder and the Honda includes keyless passive entry with push-button ignition, triple-zone automatic climate control, HondaLink technology with Aha smartphone pairing and a LaneWatch blind spot monitoring system. Honda also offers Forward Collision Warning and Lane Departure Warning systems on its mid-grade EX-L model. Unfortunately, Honda requires buyers to upgrade to the Touring model to equip the Odyssey with both a rear-seat entertainment system and a navigation system.
Compare this to the Sienna, which requires purchase of the LE trim level to obtain Bluetooth, a reversing camera and triple-zone automatic climate control. In Toyota's defense, the company includes a power tailgate and offers a navigation system for the LE model, while a Blind Spot Monitor with Rear Cross Traffic Alert is optional for the SE model.
Unique features include the on-board vacuum cleaner installed in the Odyssey Touring Elite, and the Safety Connect technology offered in the Sienna XLE and Limited. With Safety Connect, if the Sienna's airbags deploy, rescuers are automatically notified and dispatched to the van's location to speed assistance. This safety feature should be available for the LE and SE models, too.
That Toyota reserves Safety Connect for its most expensive models is one reason we prefer the way Honda packages the Odyssey's technology. The Honda is the victor here, though by an admittedly slim margin.
AutoTrader's Advice
Based on our assessment of the Honda Odyssey and Toyota Sienna, AutoTrader recommends the 2014 Odyssey. Though the Sienna is expected to cause its owner less trouble in terms of reliability, the Honda shines with respect to other key purchase drivers. And while the deals are better for the Toyota, the Honda holds its value better over time. If you need a new minivan, the Odyssey delivers better gas mileage, a strong safety rating, more accessible and useful technology and a long-term value proposition.