Car Comparison
2014 Jeep Cherokee vs. 2014 Ford Escape: Which Is Better?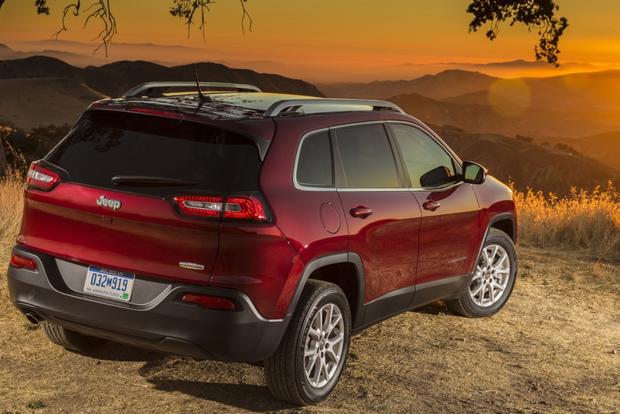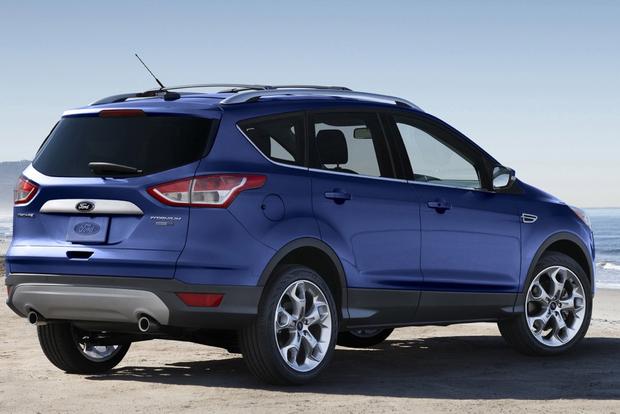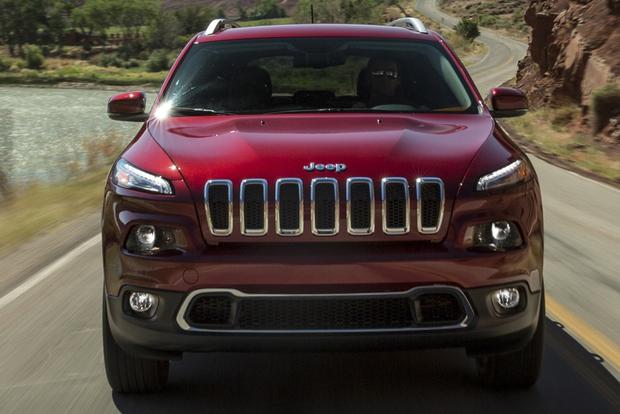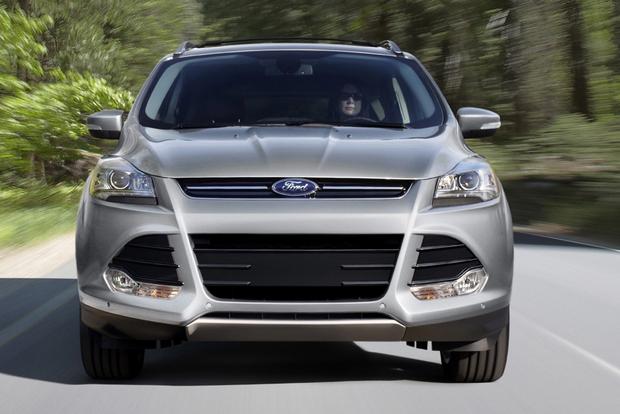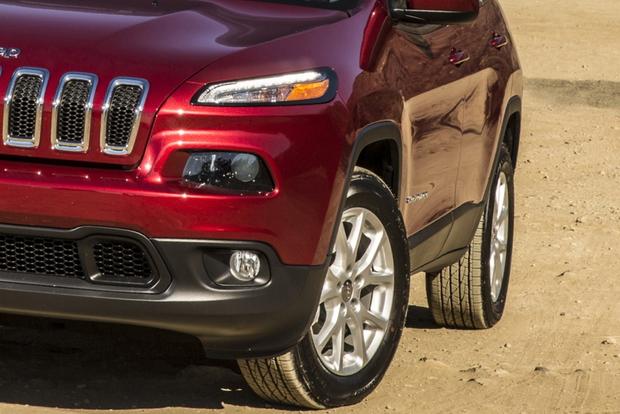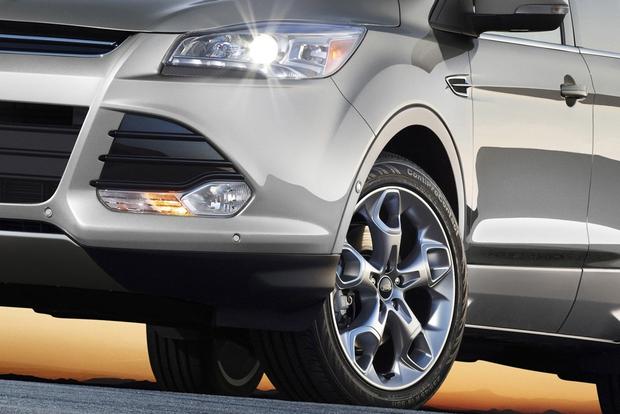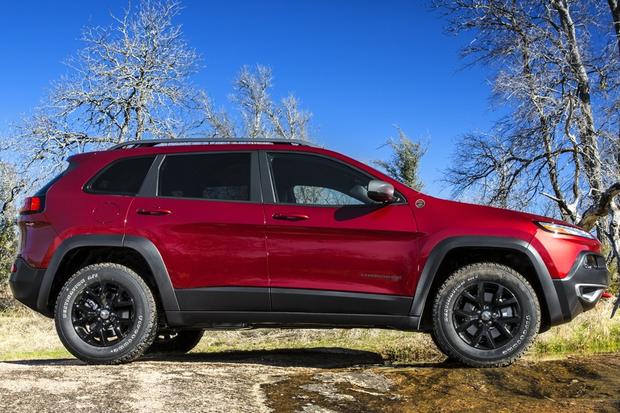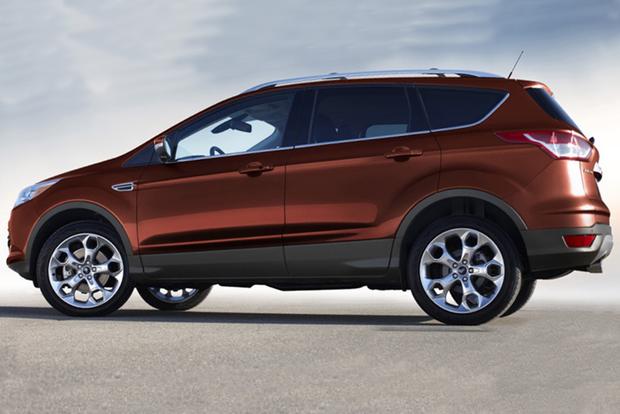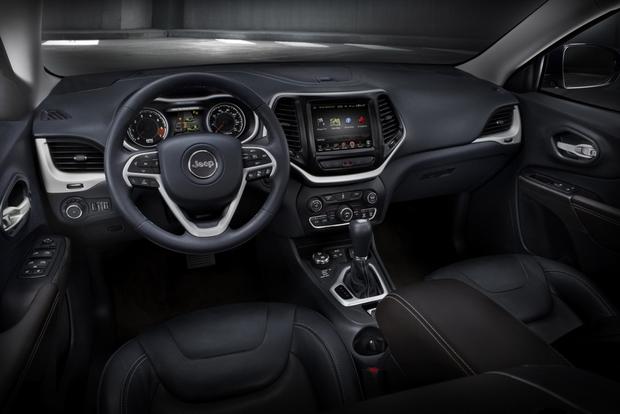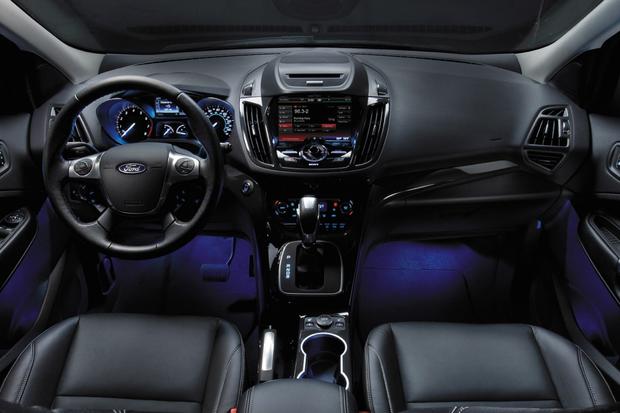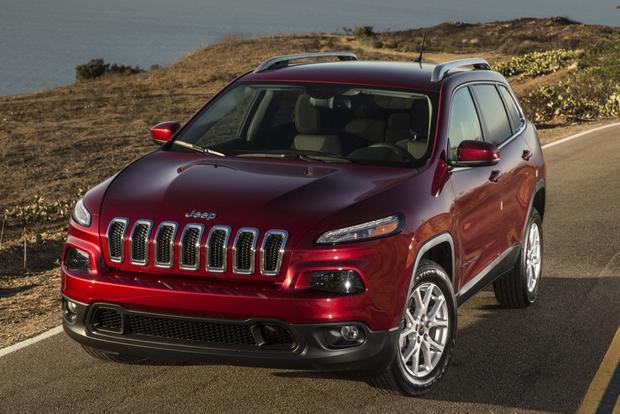 If you're looking to buy a new compact crossover, you've probably narrowed your search down to a few choices. We suspect that two of those options might be the Jeep Cherokee and the Ford Escape, which are among today's most popular small SUVs. But which one is better? We've taken an in-depth look at the two crossovers to find out. But first, here's what's new with each vehicle for the latest model year.
2014 Jeep Cherokee
The Jeep Cherokee is completely new for the 2014 model year. Replacing the Jeep Liberty, the Cherokee offers totally new styling and engines, along with a far more advanced interior.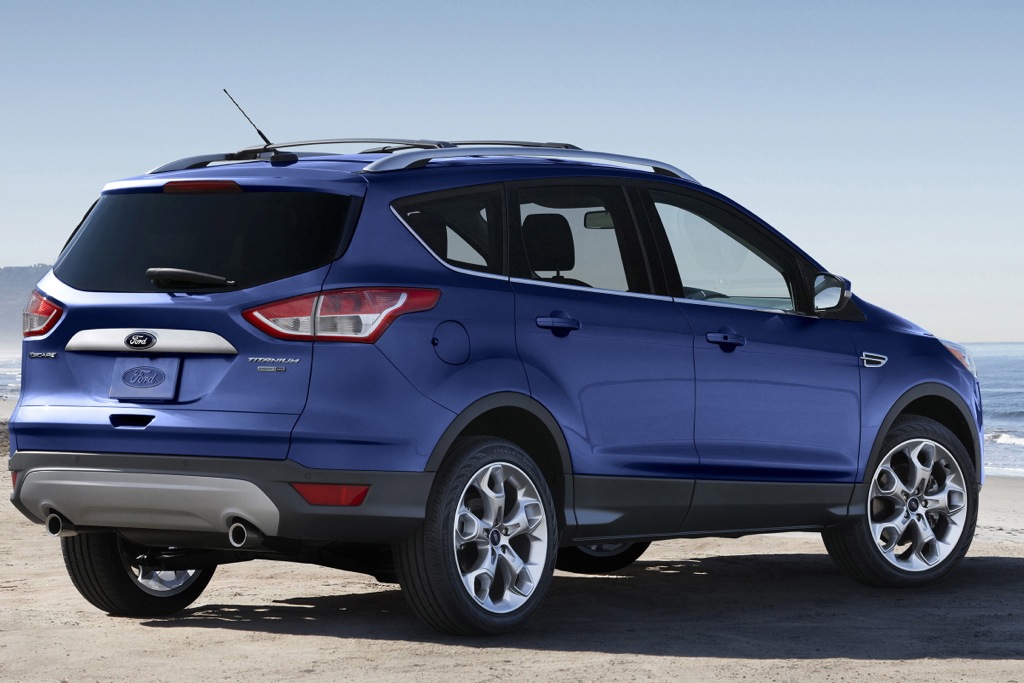 2014 Ford Escape
Changes to the Ford Escape are minor for the latest model year. Last year's SEL trim was dropped, while a backup camera and Ford's SYNC system are now standard on all Escape models. Finally, the Titanium model now offers an extra powertrain option.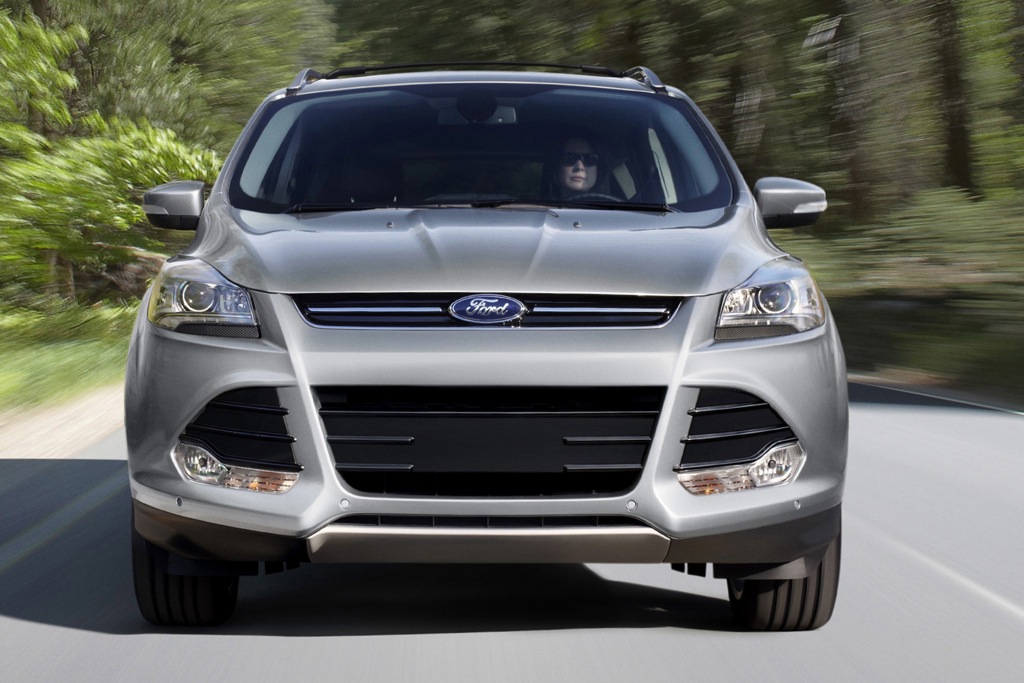 Reliability
Given its brand-new status, the Jeep Cherokee has not yet earned a predicted reliability rating from industry experts at J.D. Power. The Ford Escape's reliability rating is less than stellar, however, having received just two out of five circles in J.D. Power's Power Circle Ratings, which indicates below average reliability.
When it comes to warranty length, the Jeep offers a slight benefit. Both cars come with a 3-year/36,000-mile bumper-to-bumper plan, but the Jeep's powertrain warranty lasts 5 years or 100,000 miles. That outdoes the Escape's 5-year/60,000-mile powertrain warranty, which is good news for drivers who spend a lot of time behind the wheel.
Because the Jeep is too new for reliability ratings, it's too early to award this category to either model. Because the Jeep would have to offer only average dependability to outshine the Escape, we suspect that the Cherokee will ultimately come out ahead in terms of dependability.

Fuel Economy
The Escape is offered with three different powerplants. Most models come with a 170-horsepower 2.5-liter 4-cylinder engine that returns 22 miles per gallon in the city and 31 mpg on the highway. Drivers especially interested in efficiency can choose a turbocharged 1.6-liter 4-cylinder engine, which makes 178 hp and returns 23 mpg city/33 mpg hwy. Finally, the muscular 2.0-liter turbo puts out 240 hp and returns 22 mpg city/30 mpg hwy. Each of those gas-mileage numbers are for 2-wheel-drive Escape models; adding all-wheel drive drops the SUV's figures by 1 or 2 mpg.
As for the Cherokee, most models use a 184-hp 2.4-liter 4-cylinder, giving the Jeep an advantage in terms of hp. Fuel economy is rated at 24 mpg city/31 mpg hwy, giving it a slight efficiency advantage, too. For drivers who want more power, the Cherokee also offers a 271-hp 3.2-liter V6 that makes 19 mpg city/28 mpg hwy.
Fuel economy is essentially even between the two. While the Cherokee gets better city gas mileage, the Escape ties the Cherokee in highway mpg with its standard engine and beats it with the efficiency-minded EcoBoost. As a result, we think most drivers won't notice much of a difference.

Safety
Similarities between the Escape and Cherokee continue when it comes to crash-test ratings. Both models earned a 4-star overall rating from the National Highway Traffic Safety Administration, and both received strong marks in most Insurance Institute for Highway Safety (IIHS) tests. The major difference comes with the IIHS's small-overlap test, which has proved troubling for many new vehicles. While the Cherokee hasn't yet taken the test, the Escape earned a weak Poor score.
In terms of overall safety equipment, the Cherokee has a slight edge, but both SUVs sit at the top of the compact crossover segment when it comes to safety features. Both come with a backup camera, for instance, and both offer advanced options like a lane departure warning system, a blind spot monitoring system and even an automated parking system.
The Cherokee's slight advantage kicks in when you check the details. For instance, its lane departure warning system actually nudges the wheel if you start to drift from your lane, and its automated parking system works in perpendicular spots -- not just parallel spaces like the Escape's technology. Also, only the Cherokee offers adaptive cruise control and an automatic braking system that will stop you if it detects an impending low-speed collision. As a result, the safety section goes to the Cherokee.
Technology
Although the Escape was all-new (and very technologically advanced) when it came out in 2013, the new-for-2014 Cherokee manages to build on the Ford's list of features, offering nearly all of them -- and adding a few more.
Yes, we like the Escape's hands-free lift gate option, but think most drivers will end up not using it too often in their daily routines. We also like the fact that Ford's SYNC system is now standard across the board. However, it's hard to beat the Cherokee's impressive array of gadgets, which include the excellent Uconnect infotainment system, an automated parking system, adaptive cruise control and forward collision warning with automatic braking. As a result, if gadgets are your priority, we think the Cherokee is the one you'll want.

Value
The Escape and the Cherokee offer extremely similar pricing: Both SUVs have roughly the same starting price, roughly the same top-end price and a similar progression of trim levels. That makes this comparison easy, and we think the Cherokee offers the better value.
For one reason, it offers more standard equipment than the Escape, despite a similar base price of around $24,000 with shipping. It also offers more options, including a wide range of features the Escape doesn't have. We like the fact that the Escape boasts a fuel-efficient EcoBoost option, but the Cherokee's standard engine has more power and gets about the same fuel economy. For drivers interested in more muscle, the Jeep's V6 is just icing on the cake.
AutoTrader's Advice
The 2014 Ford Escape and the 2014 Jeep Cherokee are very similar crossovers. Both come from domestic brands, are newly redesigned, and focus on fuel efficiency and value. To us, however, the Cherokee has an overall edge. We like its longer list of safety features, its available V, and its wider range of technology. While we think the Escape is a highly competent SUV, it could do better in terms of reliability and safety.