Car Comparison
2014 Jeep Cherokee vs. 2014 Honda CR-V: Which Is Better?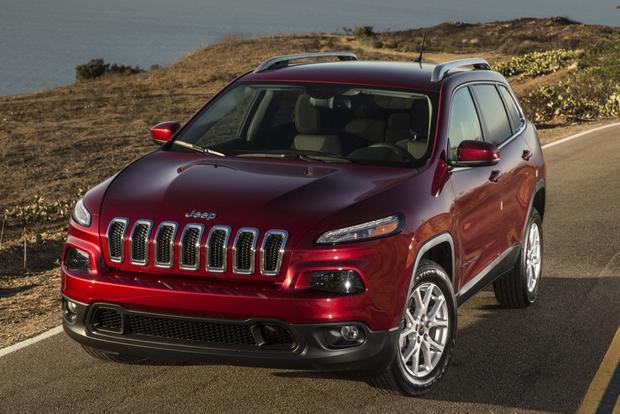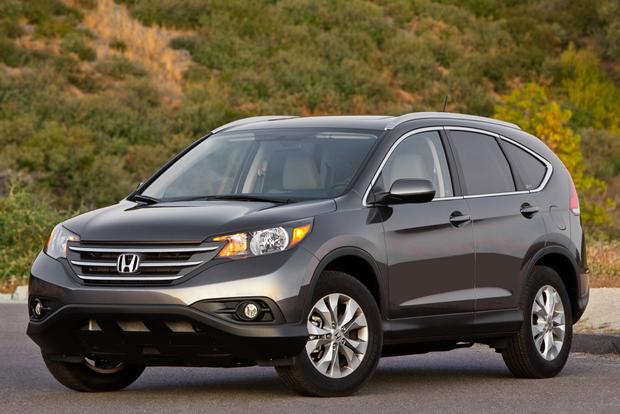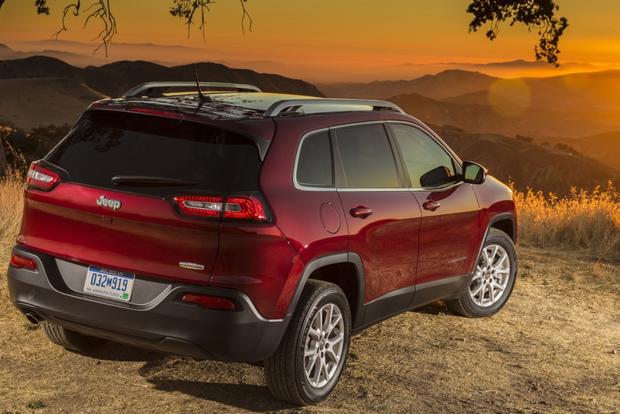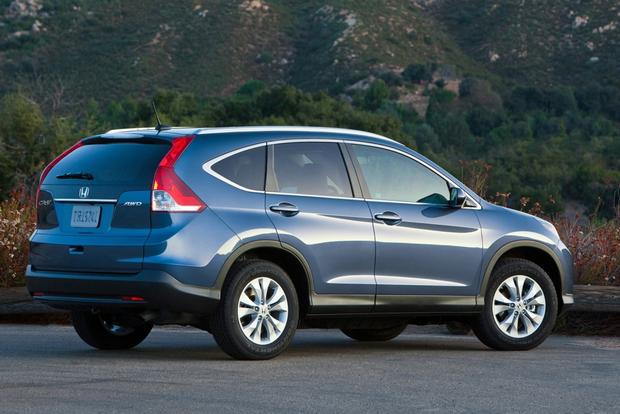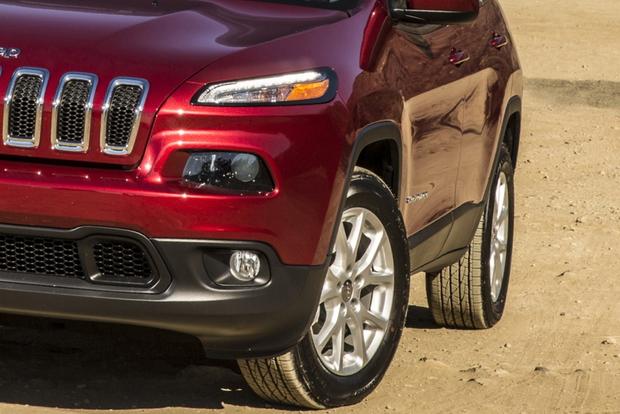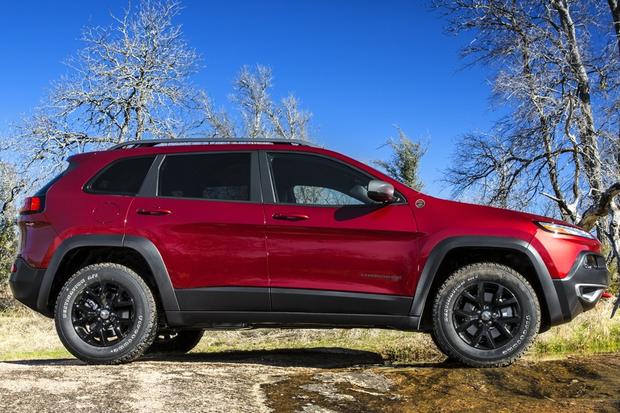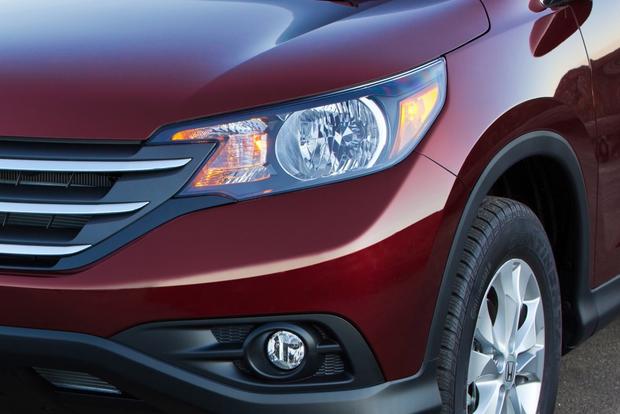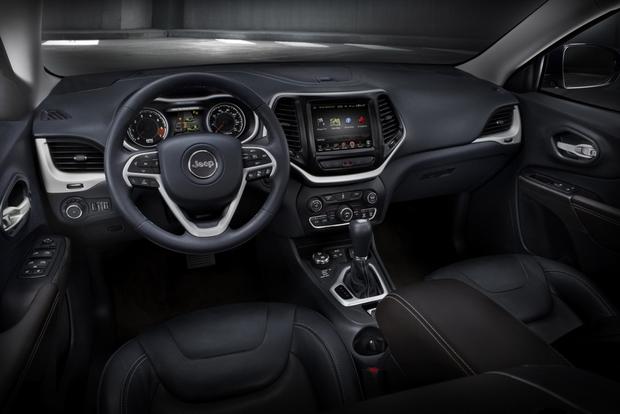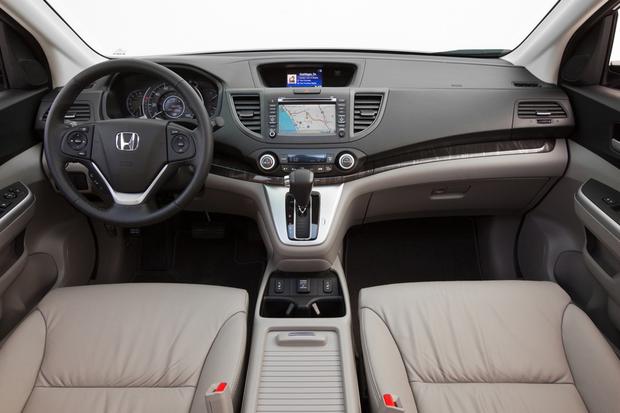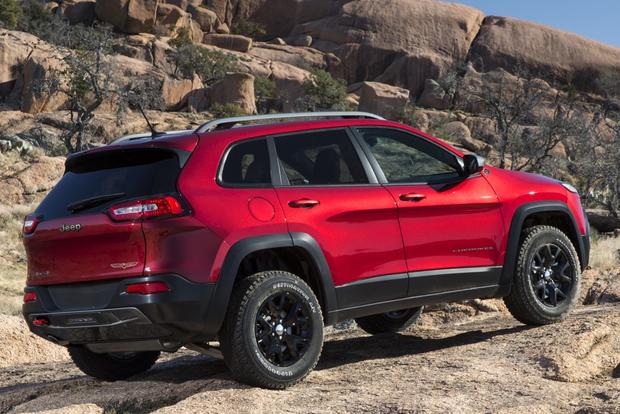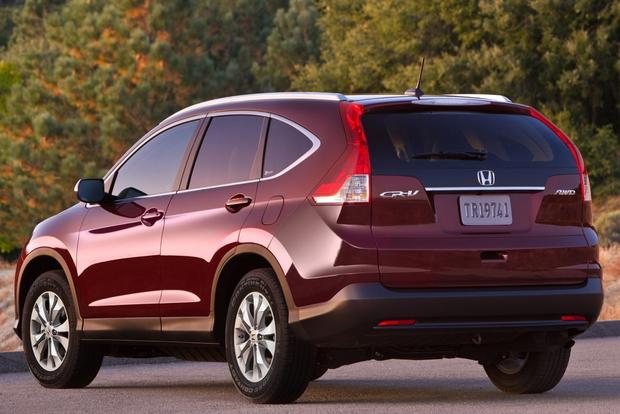 If you're interested in a compact SUV, you're probably considering all the usual suspects, and that means the 2014 Jeep Cherokee and the 2014 Honda CR-V are most likely on your list. Which one is better? We took a close look to find out, but first, let's check out what's new with both vehicles for the 2014 model year.
2014 Jeep Cherokee
The Jeep Cherokee is completely new for the 2014 model year. Replacing the Jeep Liberty, the Cherokee offers totally new styling and engines, along with a far more advanced interior.
2014 Honda CR-V
The CR-V is unchanged for 2014, pending a facelift for 2015.
Reliability
Since it debuted so recently, the Jeep Cherokee has not yet earned a predicted reliability rating from industry experts at J.D. Power. The CR-V has, however, and it picked up an excellent 4-circle score in J.D. Power's Power Circle Ratings, indicating better than average reliability. As for warranty length, the Jeep and Honda offer the same bumper-to-bumper coverage -- 3 years or 36,000 miles -- but the Jeep offers 40,000 extra miles of powertrain protection.
Since we don't have ratings from J.D. Power for the Jeep, reliability is a toss-up. Based on previous experience, however, we have to assume that the Honda will likely be a little better than the Jeep in terms of long-term dependability.
Fuel Economy
The CR-V is only available with one engine: a 185-horsepower 2.4-liter 4-cylinder, mated to a standard 5-speed automatic transmission. It returns 23 miles per gallon in the city and 31 mpg on the highway with front-wheel drive, or 22 mpg city/30 mpg hwy with all-wheel drive.
The Cherokee's base engine is a 184-hp 2.4-liter 4-cylinder, which is rated at an almost identical 22 mpg city/31 mpg hwy with front-wheel drive, or up to 21 mpg city/28 mpg hwy with all-wheel drive. For drivers who want more power, the Jeep is also offered with a 271-hp 3.2-liter V6 that makes up to 19 mpg city/28 mpg hwy. The CR-V doesn't offer a more powerful optional engine.
Although its advantage is very slight, the CR-V performs a little better than the Cherokee when it comes to gas mileage.
Safety
In government crash testing, the CR-V outperformed the Cherokee, earning five stars overall compared to the Jeep's four stars. The CR-V earned its extra star in the frontal crash test, where it scored five stars in comparison to the Jeep's four. In testing conducted by the nonprofit Insurance Institute for Highway Safety (IIHS), however, things were opposite: The Cherokee earned a Top Safety Pick score, while the CR-V did not, largely because of its marginal performance on the group's challenging small-overlap front crash test.
When it comes to safety features, there's no question that the Cherokee has an advantage. Both SUVs have everything you need such as side-curtain airbags and anti-lock brakes, but the Cherokee offers a wide range of optional safety equipment such as a forward-collision warning system, a lane-departure warning system, a blind spot monitoring system, rear cross-traffic alert and even adaptive cruise control. The CR-V doesn't offer any of those features.
As a result, our opinion on safety is that both cars offer roughly the same level of crash protection, based on strong results in IIHS and National Highway Traffic Safety Administration testing. If you want the latest in safety technology, the Cherokee is your best bet.
Technology
The CR-V and Cherokee are very different in the realm of technology. Don't get us wrong: We like the CR-V, and we've always appreciated its practical, durable construction. But Honda's compact SUV is far from being the high-tech leader in the small crossover segment. In fact, it may be at the bottom of the rankings.
Admittedly, it comes standard with a backup camera and Pandora radio capability, and there's an available rear-seat DVD entertainment system, but the Cherokee's list of optional equipment is vastly longer. The Jeep features automatic high-beam control, an automated parking system that works for both parallel and perpendicular spots, a heated steering wheel, keyless access with a push-button starter, a panoramic sunroof, xenon headlights, and the enormous suite of safety technology we covered in the above Safety section. The Cherokee also uses the excellent Uconnect infotainment system, which remains one of the best in the business. In the end, it isn't even close: The Cherokee easily wins the technology segment.
Value
The Cherokee and the CR-V are priced almost the same: Base prices are within $200 of one another, at around $24,000 with shipping; trim levels progress up to around $30,000 for the CR-V or $31,000 for the Jeep. Of course, the Jeep's maximum price is higher due to its wide range of available options and features.
So which one is the better value? Going by standard equipment alone, they're fairly similar, with each model including roughly the same level of features offered by the other. The Jeep does have a unique Trailhawk model with a focus on off-roading that the CR-V doesn't offer, but otherwise, we think this category is a toss-up.
AutoTrader's Advice
If you're choosing between the 2014 Honda CR-V and the 2014 Jeep Cherokee, your decision should be an easy one. For drivers who prefer durability, simplicity and dependability, the CR-V is the car you want. Its tried-and-true strategy of combining those traits has kept it a best-seller for a long time. For those who would rather have cutting-edge technology, more equipment and extra power, go for the Jeep.
For our money, we'd take the Jeep. Not only does it offer roughly the same gas mileage as the Honda, but it also offers a more powerful engine, a much broader range of features (including safety equipment) and better off-road abilities. We also prefer its interior and exterior styling, which is a lot bolder than the CR-V's look.