Car Comparison
2014 Jeep Cherokee vs. 2014 Toyota RAV4: Which Is Better?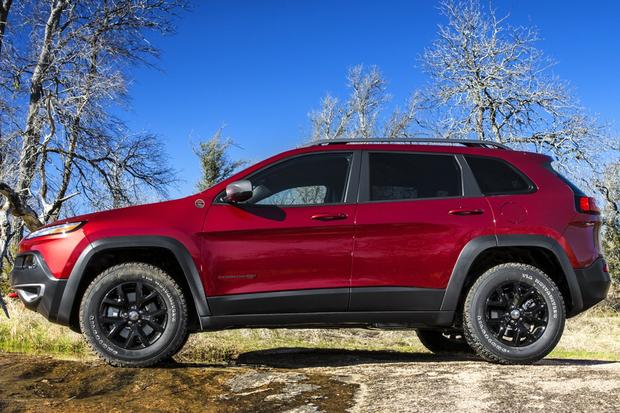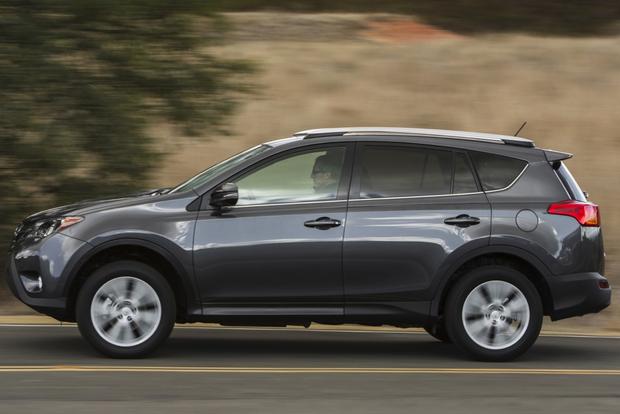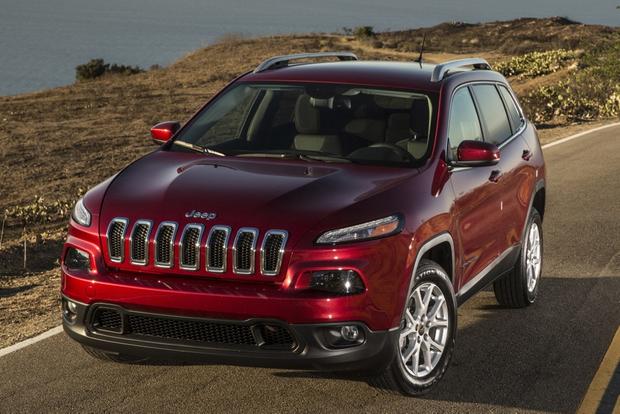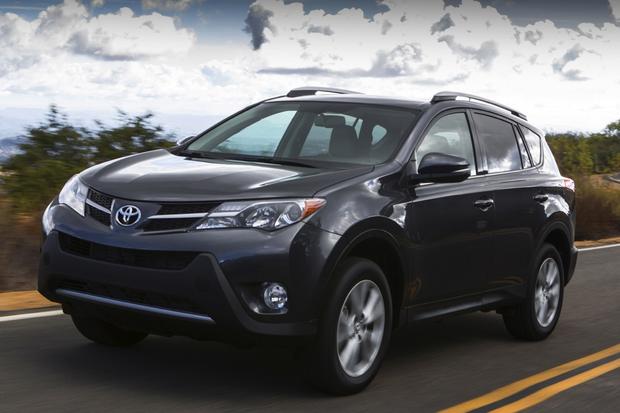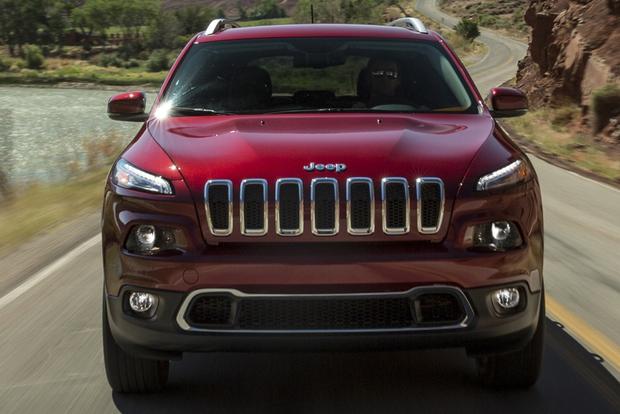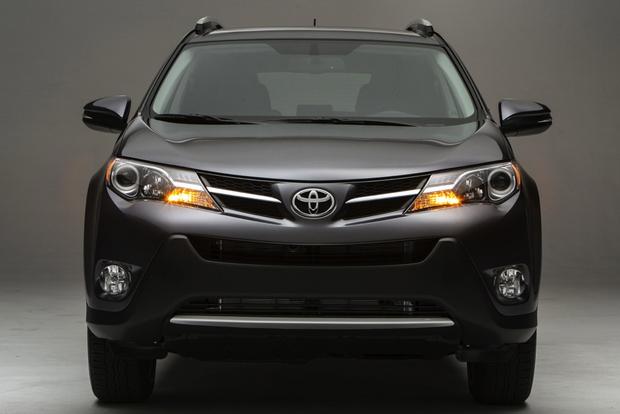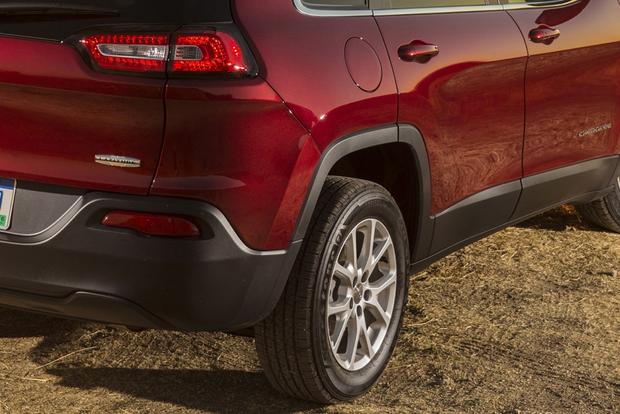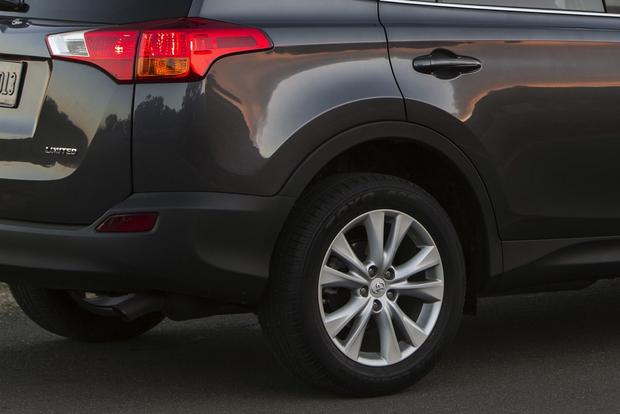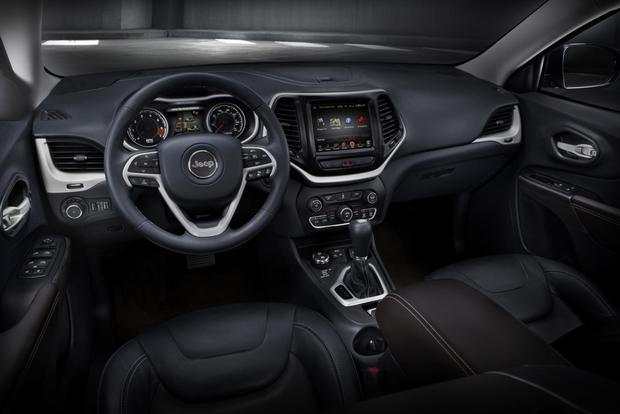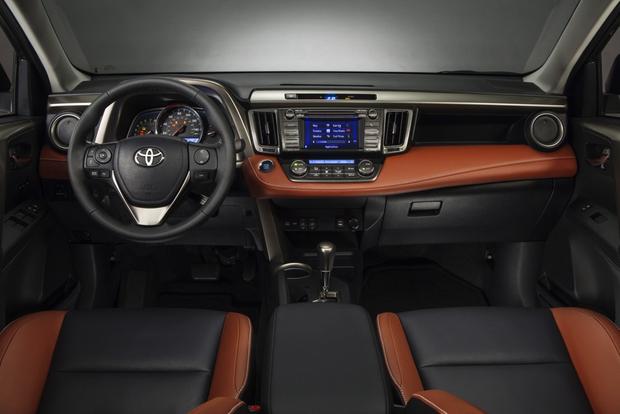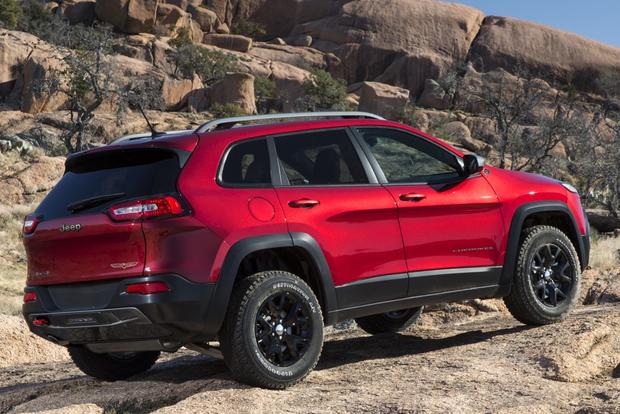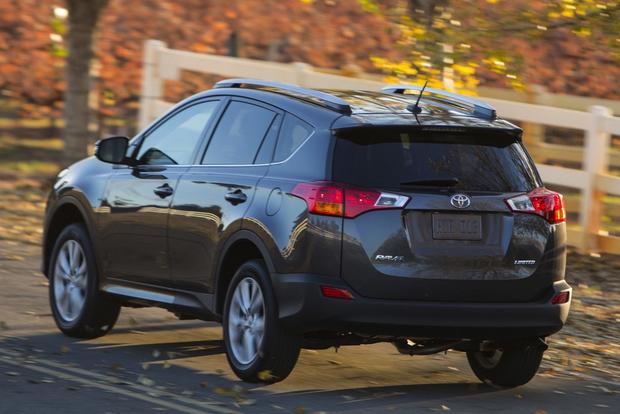 If you're searching for a new compact crossover, you've probably included the Jeep Cherokee and the Toyota RAV4 on your shopping list. Both models are among today's newest crossovers, and both offer reasonable pricing and a wide range of the latest gadgets and features. Which one is better? To find out, we've created an in-depth comparison of both vehicles. First, we're going to check out what's new for the latest model year of each car.
2014 Jeep Cherokee
The Jeep Cherokee is completely new for the 2014 model year. Replacing the Jeep Liberty, the Cherokee offers totally new styling and engines, along with a far more advanced interior.
2014 Toyota RAV4
Following its 2013 redesign, the RAV4 is largely unchanged for the 2014 model year. The only update is a new technology package, available on Limited models, that includes a blind spot monitoring system, lane-departure warning and automatic high-beam control.
Reliability
Given its brand-new status, the Jeep Cherokee hasn't yet been given a predicted reliability rating by experts at J.D. Power. The RAV4, however, earned four circles out of five in J.D. Power's Power Circle Ratings, indicating better-than-average reliability.
When it comes to warranty length, the Jeep offers a slight benefit. While both cars tout a 3-year or 36,000-mile bumper-to-bumper warranty, the Jeep offers a slightly longer powertrain warranty: 5 years or 100,000 miles compared to the Toyota's 5 years or 60,000 miles. The Toyota, however, boasts one advantage that the Jeep can't offer: 2 years or 25,000 miles of free maintenance.
Although the Jeep's reliability ratings aren't yet finalized, we have to give this category to the Toyota. Not only are we wooed by the RAV4's better-than-average J.D. Power rating, we also appreciate its 2 years of free maintenance.
Fuel Economy
The RAV4 offers one engine: a 2.5-liter 4-cylinder that makes 176 horsepower. Fuel economy is rated at 24 miles per gallon in the city and 31 mpg on the highway with 2-wheel drive or 22 mpg city/29 mpg hwy with all-wheel drive (AWD). The Cherokee's standard engine is a 2.4-liter 4-cylinder that makes 184 horses. That engine returns 22 mpg city/31 mpg hwy with 2-wheel drive or 21 mpg city/28 mpg hwy with AWD, giving the RAV4 a very slight advantage.
For drivers interested in more power, the Cherokee also boasts an available 3.2-liter V6, rated at 271 hp and 239 lb-ft of torque. Fuel economy for that engine is 19 mpg city/28 mpg hwy with 2-wheel drive or 19 mpg city/27 mpg hwy with AWD.
Drivers who prioritize fuel economy will prefer the RAV4, as it boasts slightly higher numbers than the Cherokee -- though the ratings are so close that we suspect most drivers will get about the same mileage with either crossover.
Safety
In terms of crash-testing, the RAV4 and Cherokee offer highly similar scores: Both models earned four stars overall from the National Highway Traffic Safety Administration, while both earned generally strong marks from the nonprofit Insurance Institute for Highway Safety (IIHS). The RAV4 earned a troubling Poor rating, however, in IIHS's small front-overlap test -- a test that the Cherokee has not yet been subject to. As a result, the Cherokee earned a Top Safety Pick rating from IIHS, while the RAV4 did not.
The Cherokee furthers its advantage when you consider overall safety equipment. While both crossovers offer a long list of features -- including a backup camera, a blind spot monitoring system, rear cross-traffic alert and lane-departure warning -- the Cherokee includes even more, such as a forward-collision warning system with automatic braking and an advanced lane-departure warning system that will nudge the wheel if you start to drift out of your lane. As a result, we give the Cherokee a slight victory when it comes to safety.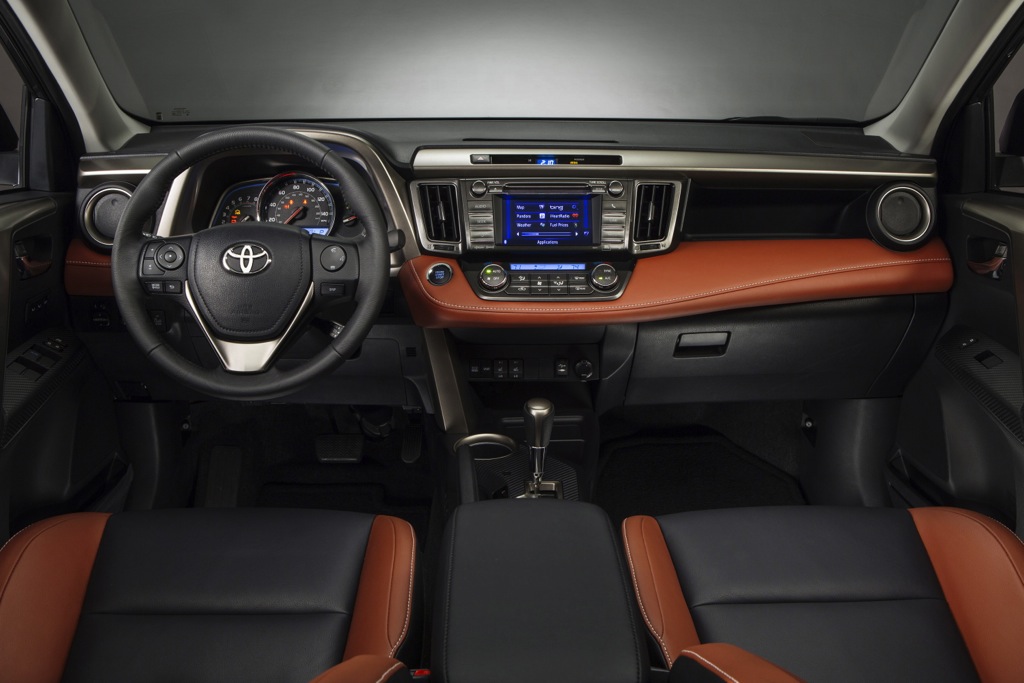 Technology
Although the RAV4 offers a wide range of high-tech gadgets and features, the Cherokee especially impresses us with its razor-sharp focus on technology. The Jeep's available Uconnect infotainment system is better than Toyota's Entune, for instance, with a larger screen and some of the most intuitive menus around.
The Jeep also offers several high-tech gadgets that the Toyota just can't touch, including an automated parking system that covers both parallel and perpendicular spots, a lane-departure warning system that will nudge the steering wheel, and a forward-collision warning system with automatic braking. In the end, the Jeep is definitely the choice for shoppers interested in the latest technology.
Value
Value is a difficult category to assess when comparing the Cherokee and RAV4, largely because both models offer different benefits and drawbacks. Pricing is about the same for both crossovers: While the Cherokee starts at around $24,000 with shipping, the RAV4 is $24,500; top-end RAV4 and Cherokee models both start at around $30,500.
In the end, the value leader depends on exactly what you want from your crossover. The RAV4 touts simplicity and ease of use -- and likely better reliability and durability, too. It also offers more cargo room. The Cherokee, however, boasts a wider variety of modern gadgets that will satisfy any tech lover, and its safety performance is a little stronger. It also offers a V6 for drivers who want a little extra power. As a result, this one is just a little too close to call.
AutoTrader's Advice
Deciding between the 2014 Jeep Cherokee and the 2014 Toyota RAV4 is surprisingly difficult; both crossovers offer a range of items that we appreciate, but we'll put it this way: If you want a simple, reliable crossover with ample cargo room and reasonable efficiency, the RAV4 is the way to go. Drivers interested in thinking outside the box -- and those who emphasize gadgets over dependability -- will want the Cherokee. Both are highly competent choices, even in the competitive world of the compact crossover.