Car Comparison
2014 Jeep Grand Cherokee vs. 2014 Dodge Durango: Which Is Better?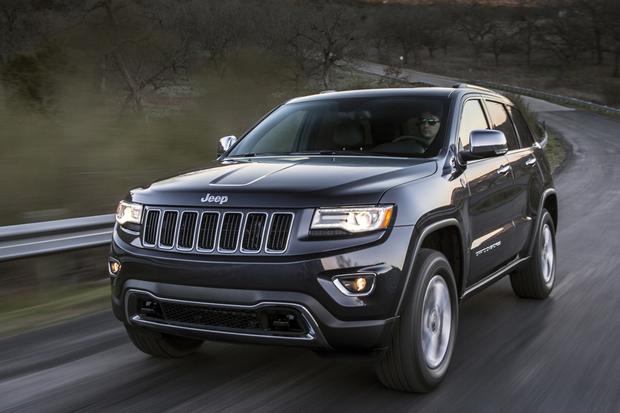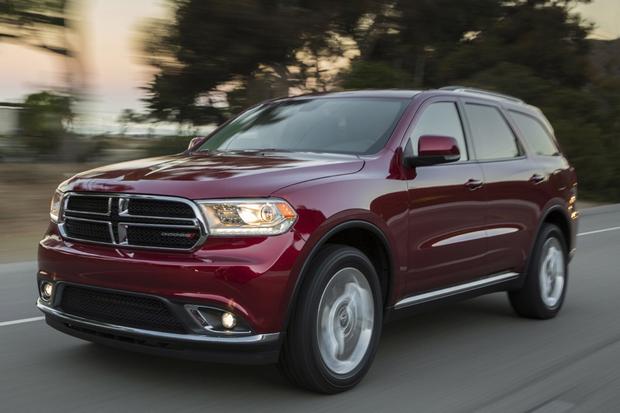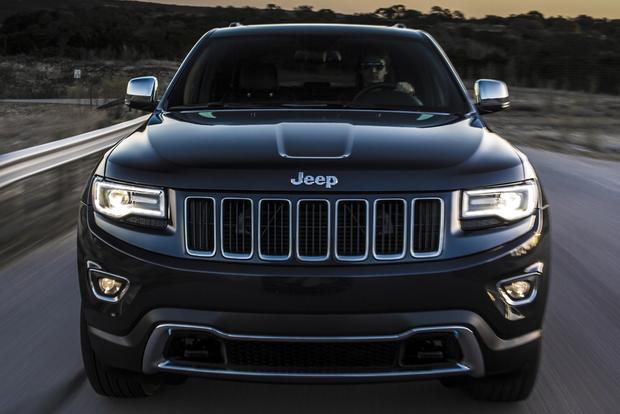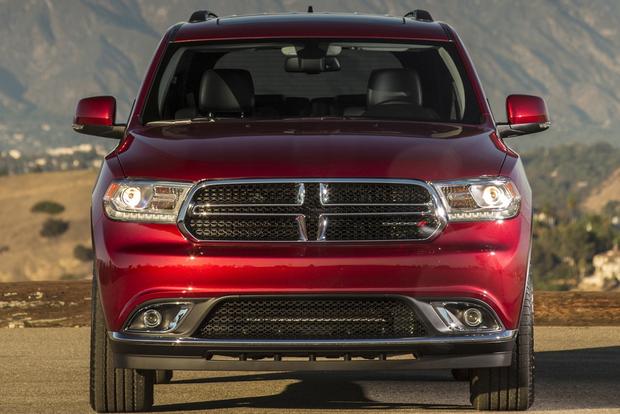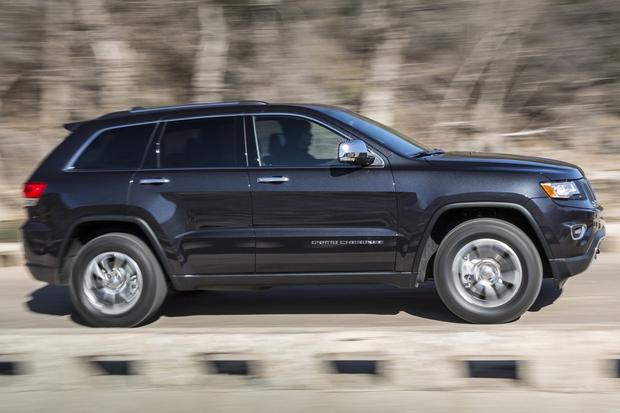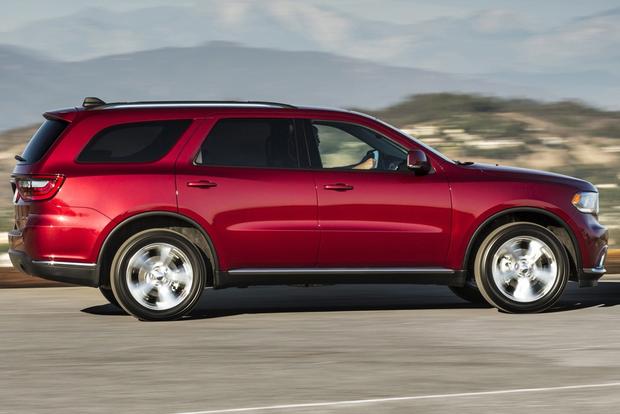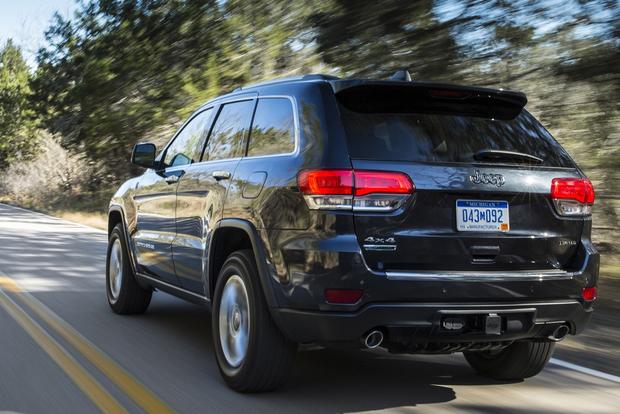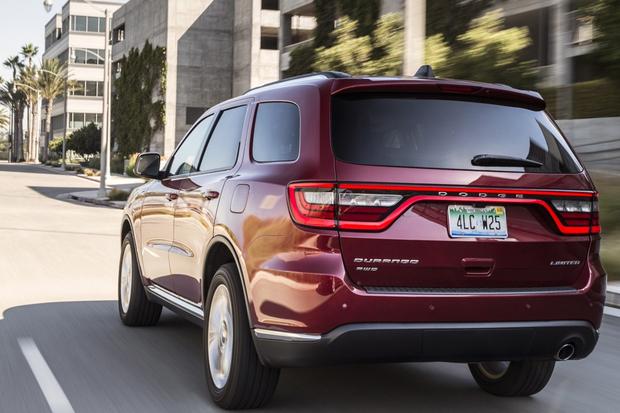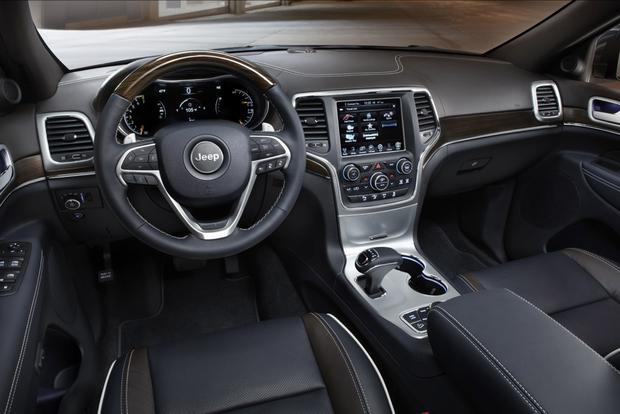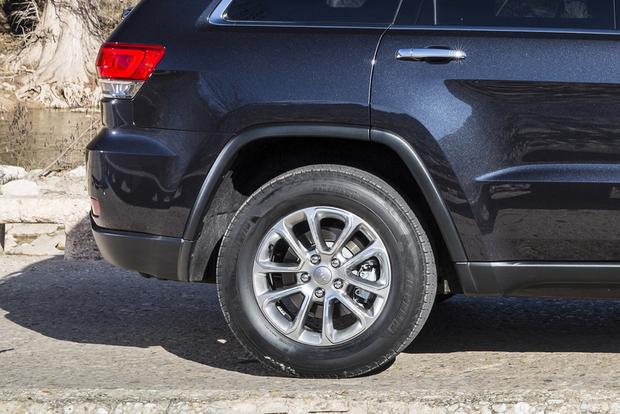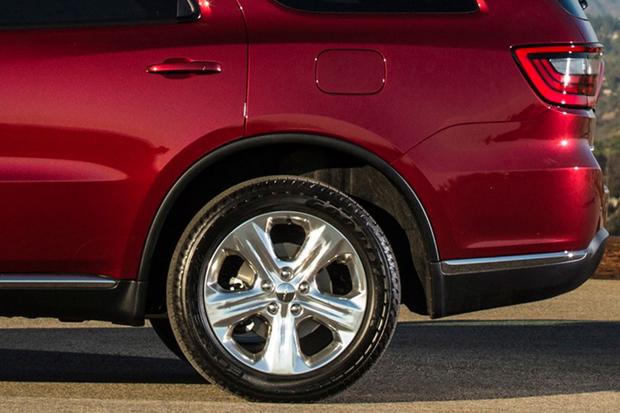 If you're searching for a new family vehicle, you've undoubtedly considered the Jeep Grand Cherokee -- a competent, well-built SUV that excels in a variety of categories from engine power to ride comfort. But there's one problem: no third-row seating. Enter the Dodge Durango, which boasts nearly everything available on the Grand Cherokee, plus the addition of a third row. Is it better? We find out below, but first we're checking to see what's new with both SUVs for the 2014 model year.
2014 Jeep Grand Cherokee
The Grand Cherokee is refreshed for the 2014 model year with a mild facelift. Changes include updated exterior styling, a new 8-speed automatic transmission, new features and a newly available 3.0-liter V6 turbodiesel engine.
2014 Dodge Durango
Like the Grand Cherokee, the Durango is facelifted for the 2014 model year. In addition to new front and rear styling, it adds a new 8-speed automatic transmission, an updated interior, an optional 8.4-inch touchscreen and a newly available rear-seat Blu-ray player.
Reliability
In reliability ratings, J.D. Power gives the Grand Cherokee three circles out of five -- indicating average reliability -- in the firm's Power Circle scores. The Durango earns two circles, which suggests below-average reliability.
Owing to the fact that the Durango and Grand Cherokee are both Chrysler products, warranty length is exactly the same: 3 years or 36,000 miles of bumper-to-bumper coverage and 5 years or 100,000 miles of powertrain coverage.
As a result, the Grand Cherokee takes a slight edge over the Durango in terms of reliability, but its advantage isn't much.

Fuel Economy
In spite of different sizes (the Durango is about a foot longer than the Grand Cherokee), both SUVs return roughly the same fuel economy -- largely due to their shared engines. The base-level V6 for both SUVs is a 290-horsepower 3.6-liter unit, which returns 18 miles per gallon in the city and 25 mpg on the highway with rear-wheel drive (RWD) or 17 mpg city/24 mpg hwy with all-wheel drive (AWD). Opt for the 360-hp 5.7-liter V8, and you'll get around 14 mpg city with either AWD or RWD, though highway numbers fluctuate between 20 and 23 mpg depending on drivetrain and model.
The Grand Cherokee's only fuel economy perk over the Durango is its diesel engine. Only offered with 4-wheel drive, the Jeep's 3.0-liter diesel (which makes 240 hp and a whopping 420 lb-ft of torque) returns 21 mpg city/28 mpg hwy. That gives the Jeep a slight fuel economy advantage, though we suspect that most shoppers will choose one of the gasoline engines.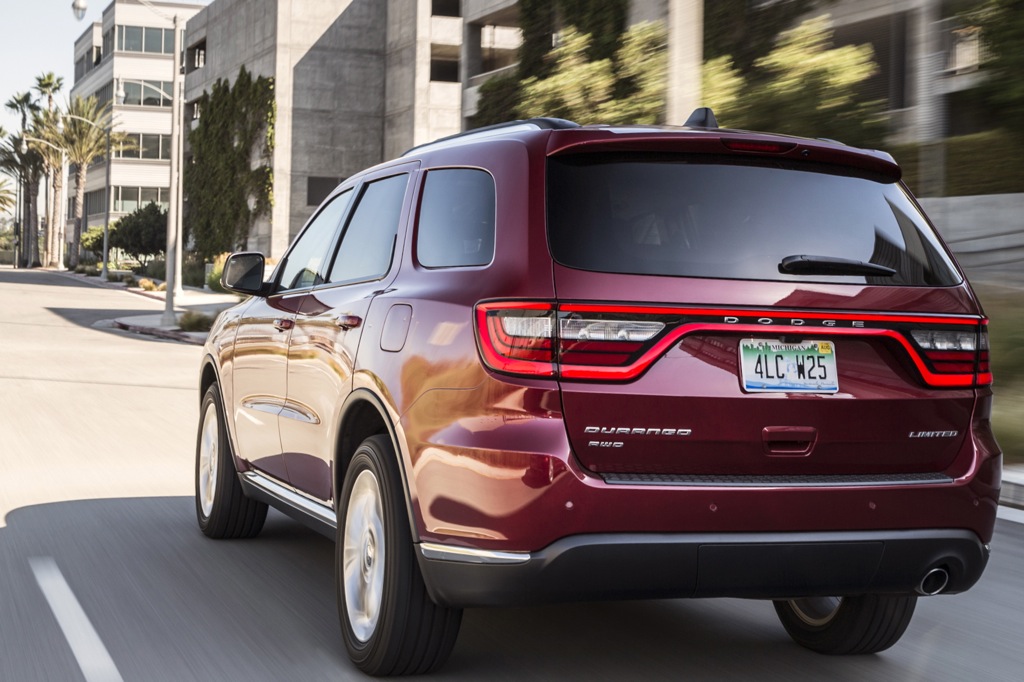 Safety
In National Highway Traffic Safety Administration crash tests, both the Grand Cherokee and Durango earned the same score: four stars overall, a rating comprised of a 5-star side-impact score, a 4-star front-impact score and a 3-star rollover score. In Insurance Institute for Highway Safety testing, both models earned a Top Safety Pick distinction after similar test scores.
Of course, neither the Durango nor the Grand Cherokee offers a huge advantage in terms of safety features. For drivers who tow, the Durango's available trailer-sway control -- not available on the Jeep -- may be a big benefit. Otherwise, both SUVs offer a wide variety of available features, including forward-collision warning, blind spot monitoring systems, rear cross-traffic alert and adaptive cruise control. As a result, the two SUVs are neck and neck in terms of safety.
Technology
As with safety, the 2014 Jeep Grand Cherokee and the 2014 Dodge Durango don't differ markedly when it comes to technology. They have similar Chrysler roots, so most features are carried over between the two models. Fortunately, both the Durango and the Grand Cherokee offer a wide variety of today's top high-tech features, from a truly impressive Uconnect infotainment system to safety features such as adaptive cruise control, forward-collision warning and blind spot monitoring systems.
Value
Given the similarities between the Durango and the Grand Cherokee, value is a simple question of which model costs more and just how much you're willing to pay for that third-row seat. Interestingly, the Durango only starts around $400 higher than the Grand Cherokee, a figure that stays surprisingly consistent throughout the trim levels. As a result, shoppers who value the third-row seat will find that the Durango is a no-brainer choice over the Jeep.
The Jeep does, however, offer a few extra benefits. One is simply the Jeep name, which many drivers appreciate compared to the Durango's Dodge brand. The Grand Cherokee also offers a high-performance SRT model, which manages a truly impressive 470 hp -- something the Durango doesn't have. And there's the diesel, which adds better fuel economy to the mix.
Still, we suspect that most drivers choosing between the Durango and the Grand Cherokee will find the Dodge to be the better value for its slight price hike and convenient third-row seat.
AutoTrader's Advice
For many drivers, the Jeep Grand Cherokee nameplate carries far more clout than Dodge Durango's -- a fact that probably helps to explain why the Jeep vastly outsells the Dodge despite almost identical pricing and content. If your ride's badge is important to you -- and if the third-row seat isn't very important -- we see no reason why you should pay extra to get the Dodge.
But if you need extra space for your family -- or if you're looking to tow -- the Dodge is the pick. We'd also suggest choosing the Dodge if you're just not sure whether you'll use the third row; its small price premium is easily justified by the improved convenience of having extra seats.
Find a Jeep Grand Cherokee or a Dodge Durango for sale