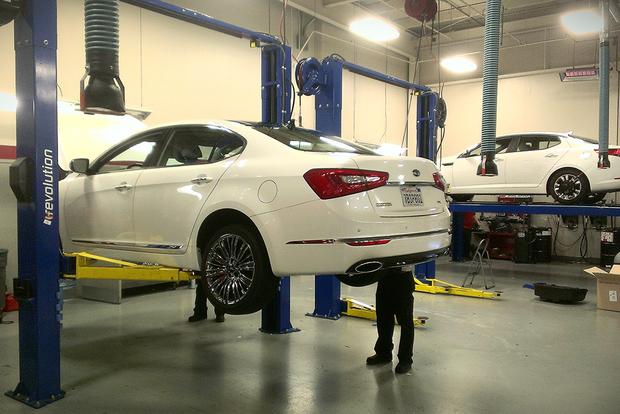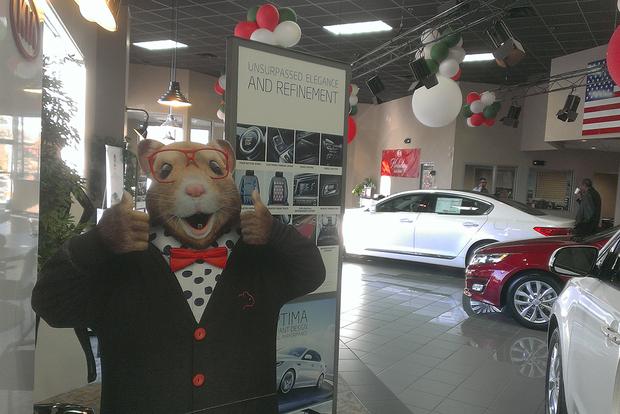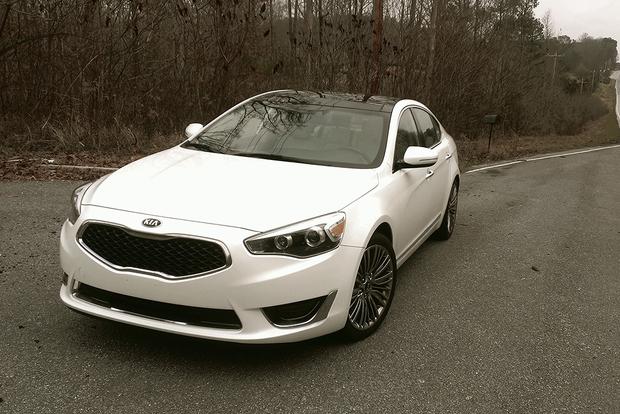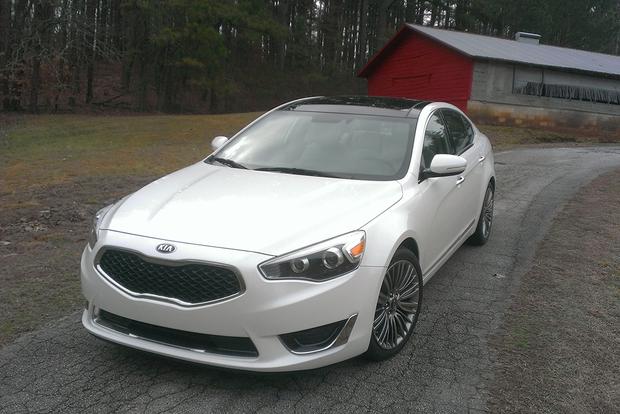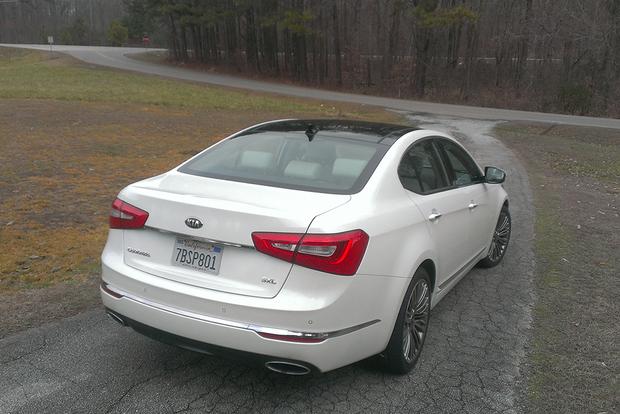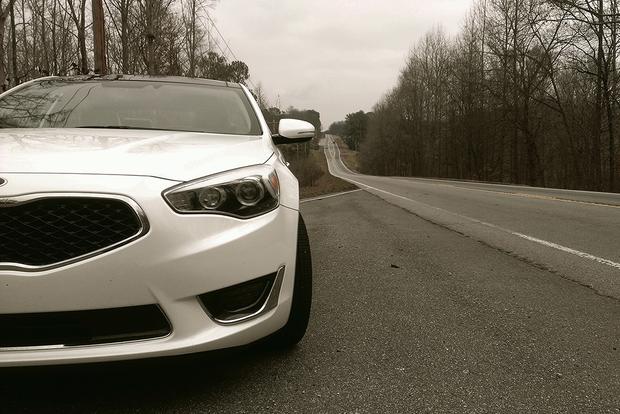 We just took our Kia Cadenza in for its second service. As the odometer approached the 10,000-mile mark, the service reminder kept telling us that we'd soon need an oil change. We have it set to the 5,000-mile mark. Rather than wait until the very last minute, we decided to take the Cadenza in a little early, by about 200 miles.
Good Service
We can't tell if we're getting a different kind of service than other Kia buyers or if the way we've been treated is normal for Kia customers. Could they be treating us better than usual because we have a $40,000 Cadenza? It sure seems like it. Or maybe we've come across a great dealership.
The dealership we've been using for the usual oil change and tire rotation is Kia Carland in Roswell, Georgia. It's not a huge dealership, but they seem to do good work. The waiting area is clean and open, the staff is very courteous and they even washed our Cadenza when they were done with the service.
It took about 45 minutes for Kia Carland to complete an oil change and tire rotation, which was about 15 minutes earlier than promised. When I phoned the service in, I asked for new wiper refills, but the service adviser said I might not need them so soon and offered to check them for me. Sure enough, we didn't need new wiper refills. That probably saved us about $45 or so.
The total cost for an oil change and filter, plus top-off fluids and tire rotation was $53.87.
Not a bad price considering the Cadenza's luxury look and feel. Also, this may seem obvious, but we just put 10,000 miles on a Kia Cadenza in about 8 months, and guess what? No mechanical or reliability issues. If you're still thinking of Kias as small, flimsy economy cars, then the world has passed you by. Outside regular service intervals, there has been not one issue.
MPG
On a separate note, we're pretty happy with the Cadenza's fuel economy. Around town, the range is between 18 and 22 miles per gallon. When you get aggressive with the gas pedal, that can drop down to 16.5 mpg. Next week, we're taking the Cadenza on a short road trip, and we'll see how close the car comes to its Environmental Protection Agency (EPA) estimate.
We also like the Cadenza's trunk -- not just its depth, but its included cargo nets, too. Ever wonder what those nets in the trunk of nicer sedans and SUVs are for? They're for strapping down cargo, which in our case meant holding fragile Christmas gifts in place as we drove to the UPS store.
So far, we only have minor complaints about the Kia Cadenza. For the most part, we think it's an amazing car. Our editors even said they'd pick it over a Toyota Avalon in one of our most recent comparisons.