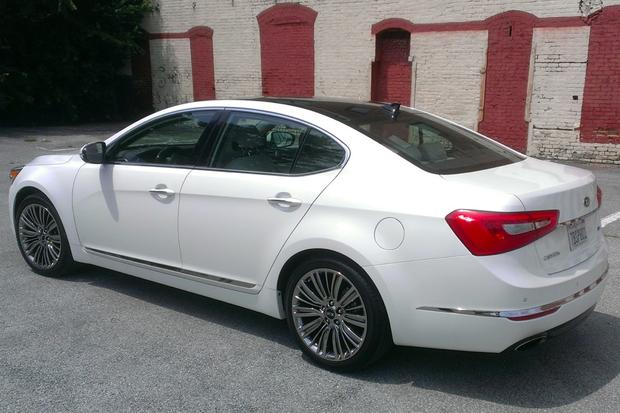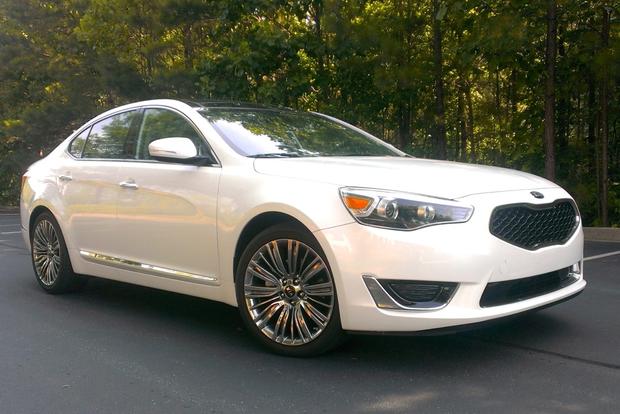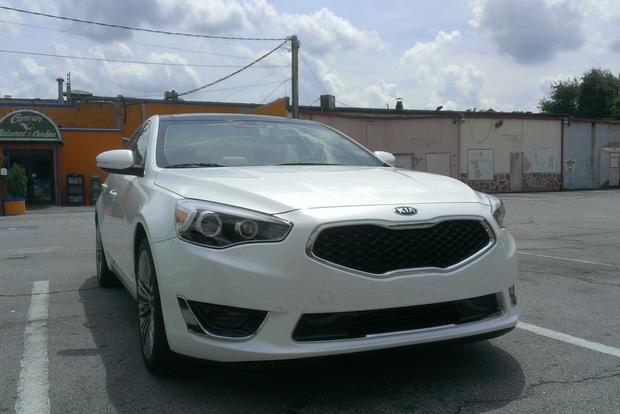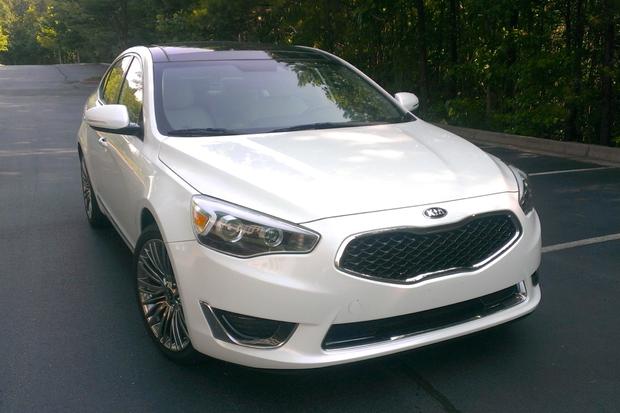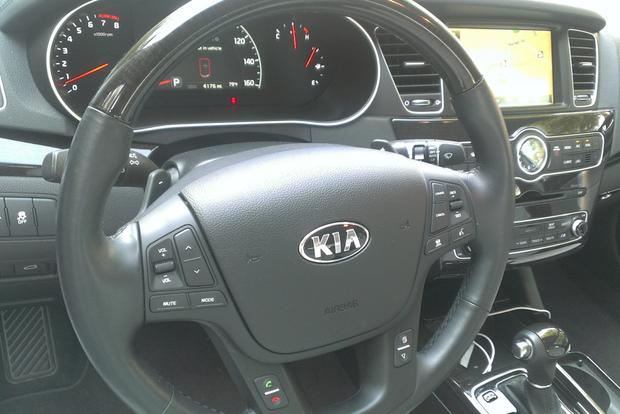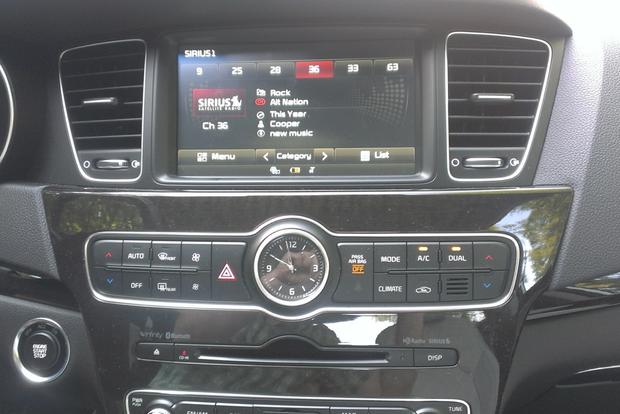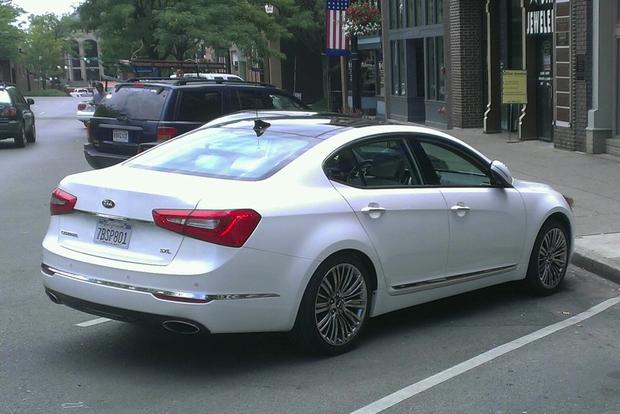 We're several months into our long-term test with the 2014 Kia Cadenza, and we're very impressed with the sedan so far. Most staffers like it, and we've enjoyed each of the Cadenza's many gadgets and features. This is the stage of every long-term test where we usually start to notice little flaws that might annoy most drivers, however, and to us, one of the Cadenza's most glaring annoyances is its blind spot monitoring system.
Here's how it works: The system is constantly on guard to see if there's a car in the Cadenza's blind spot. If there is, the monitor activates a blinking light in the door mirror, which seems like a well-designed, useful feature that makes life just a little easier when you're trying to change lanes.
The problem is that the Cadenza also includes a feature, lane-change assist, that sounds a chime every time there's a car in your blind spot when you put on your turn signal. While this sounds like a good idea in theory, there are two problems with the system in practice. For one, it's just too sensitive. For example, if you're in a double left-turn lane with your signal on, the system thinks you're making a lane change rather than a left turn, and it sounds the chime, warning you against a maneuver that you aren't planning on executing. Another problem: The chime is simply too loud, and we cringe every time it sounds when we have a sleeping infant in the back seat.
Of course, the 2014 Kia Cadenza comes with a button that allows you to turn off the blind spot monitoring system altogether, but we don't want to press it, since we find it useful most of the time. Instead, we think the solution here would be to lower the chime's volume or to eliminate it altogether and replace it with a blinking light. Either one would be a far less obtrusive way to help drivers change lanes.