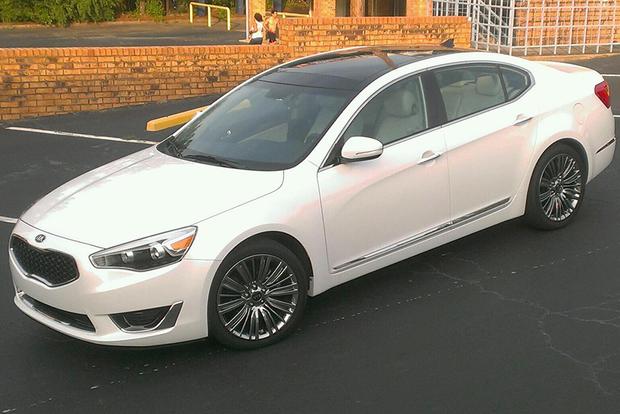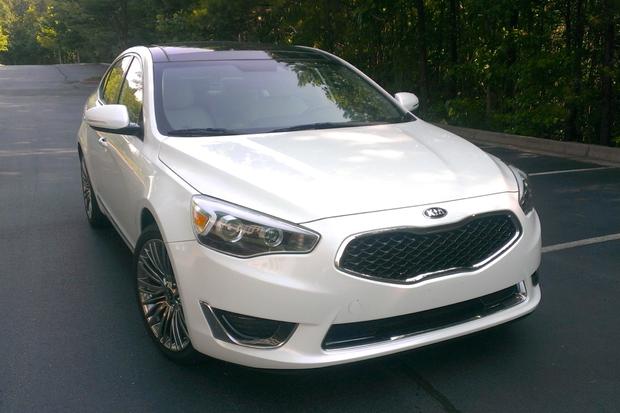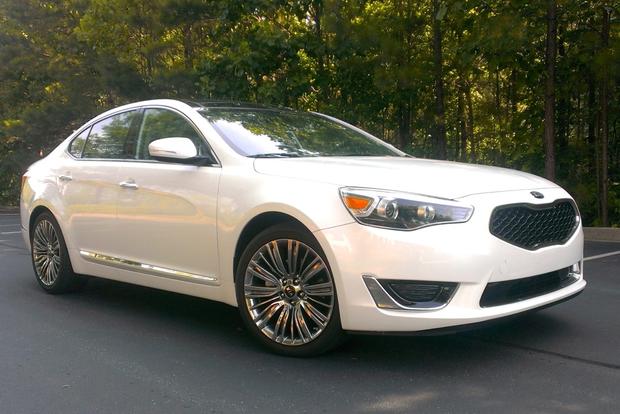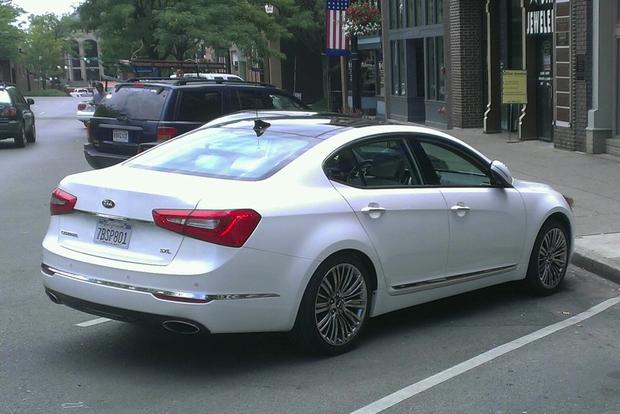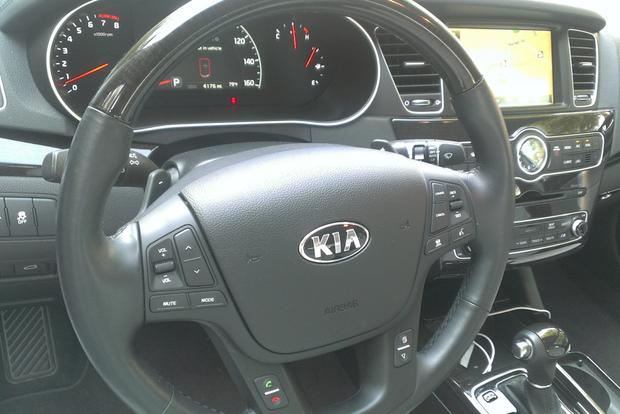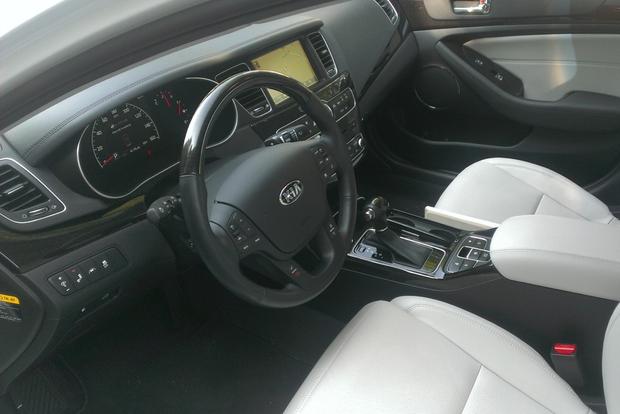 Although we haven't had our 2014 Kia Cadenza long-term test car for very long, we're already starting to get accustomed to the luxury sedan's ins and outs, especially when it comes to the model's impressive range of comfort and convenience features.
In terms of comfort, we're most impressed by the Cadenza's plush seats, which we think could easily stand up to any other luxury brand's seats as some of the most comfortable in the auto industry. We also like the 2-tone seating finish in our test car, which gives it an especially luxurious feel. Although we expect to find ourselves saying this a lot over the next few months, it's sometimes hard to believe this is a Kia.
Meanwhile, one of our favorite convenience features is the Cadenza's voice-control system, which allows drivers and passengers to operate a wide range of the sedan's controls using only speech. While voice control is usually a difficult feature for automakers to get right, Kia has done a great job: Nearly all of our commands do what they're supposed to, and the car rarely requires repetition.
One minor annoyance is the Cadenza's heated seats. Every time you start the car, the Cadenza's heated seats need to be switched on, even if you already had them on before you turned the car off. The result is that you're constantly turning on the heated seats on cold days -- a pain if you're running errands and frequently turning off the car. That can get a little obnoxious, but it's a small flaw that hardly clouds the positive opinion we have of our 2014 Kia Cadenza.