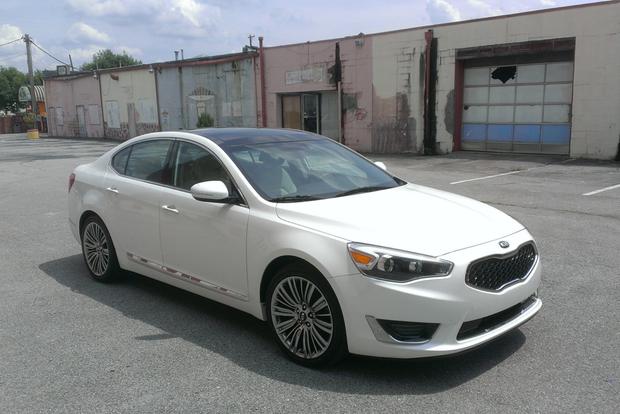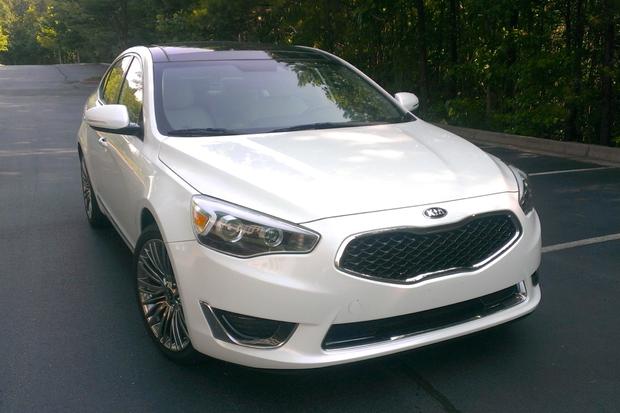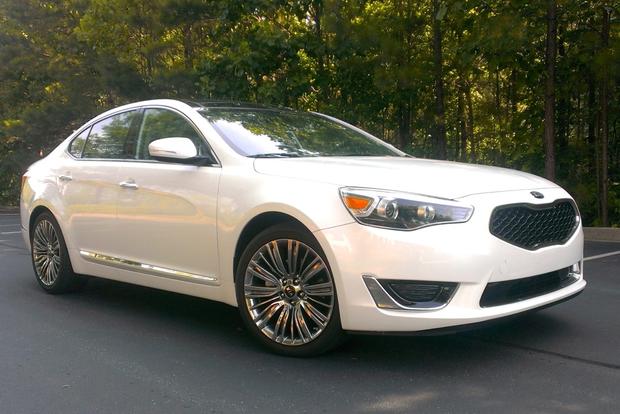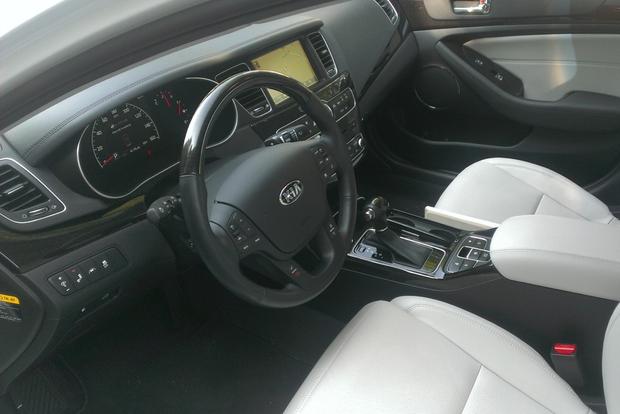 We recently turned over our 2014 Kia Cadenza long-term test car to a staffer who hadn't driven it before, and she walked away with some very positive impressions.
Most notably, our staffer says that she was impressed with the Cadenza's level of luxury. Her normal car is a Lexus, and she felt like the Cadenza was on par with it, offering a seriously high-end luxury feel -- and not just "for a Kia." Of course, she enjoyed the car's interior, its features and its upscale finish, but she also pointed out some especially impressive little touches, such as the small light that comes on under the car's side mirror when you approach it. That's a thoughtful feature, especially when you're walking up to the car in a dark parking area at night.
She also gave positive reviews of the Cadenza's interior room and cargo volume, noting that the sedan offers plenty of space in back for two car seats and excellent trunk space that provides more than enough room for two strollers.
Our staffer did, however, discover one minor flaw: If you get in the car and almost immediately attempt to initiate a phone call, the system doesn't seem to allow it. Instead, it pops up an error message that says something like, "Hands free will be available for next call." In order to get the phone to connect, you have to put the car back in park and try again.
Again, this is a minor issue, and hardly one that keeps us from enjoying our time behind the wheel of our 2014 Kia Cadenza long-termer.