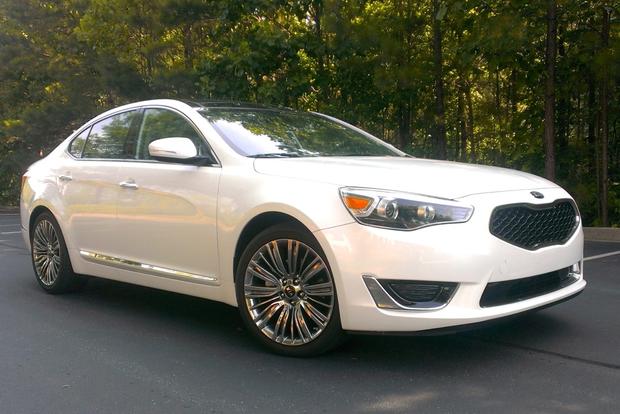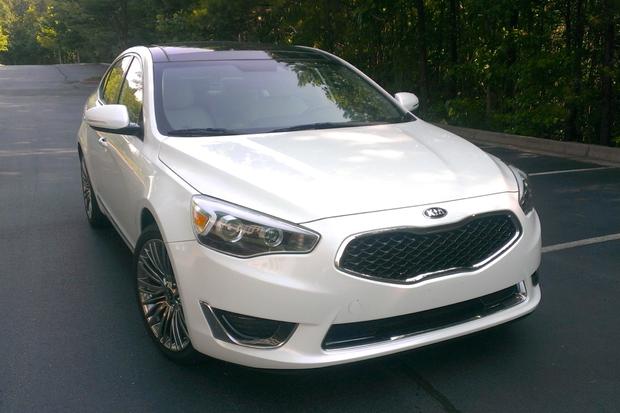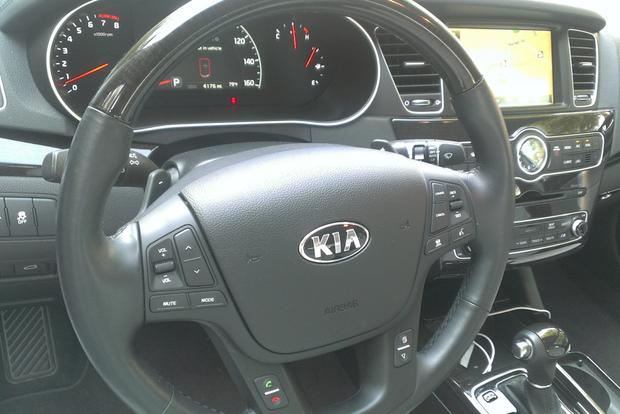 We recently turned over our long-term 2014 Kia Cadenza to Dwight, an AutoTrader.com staffer who hadn't yet had a turn in the luxury sedan. Dwight drove the car for a few days before reporting back with his thoughts about the Cadenza.
In general, Dwight -- like everyone who has taken a turn in the Cadenza -- enjoyed the sedan's smooth ride and its luxuriousness, but he also noted a few issues with the Cadenza, such as the annoying problem where the heated/cooled seats don't retain their previous setting when the car is switched off. We've talked about this issue before, but it's good to know that the Cadenza's usual drivers aren't alone in thinking that it's a design flaw.
Another issue: Dwight noted that the sedan's lane-departure warning system went off on several occasions when there weren't any other cars around. This may seem like a small problem, but enough false alarms will cause drivers to start ignoring the system altogether.
Dwight also noted that he felt the Cadenza's interior isn't holding up very well, remarking that the "seats are aging pretty quickly" by showing their wear. This is bad news, as the Cadenza is trying to take on luxury sedans from Lexus -- a brand known for its durable interiors and long-lasting leather upholstery. With closer inspection, however, we've discovered that the seats aren't necessarily wearing too quickly -- instead, they're showing dirt and grime more than we'd expect from typical seats. That's probably due to our Cadenza's nearly white interior color, which is handsome to look at but challenging to keep clean.
Although we've directed a lot of complaints at the 2014 Kia Cadenza, we're generally impressed with it. It's an excellent luxury car, and when we drive it around, our passengers still have trouble believing that they're in a Kia. Our recent experiences, however, are demonstrating that its fit and finish might not quite be up to the standard of high-end rivals such as Lexus and Acura.