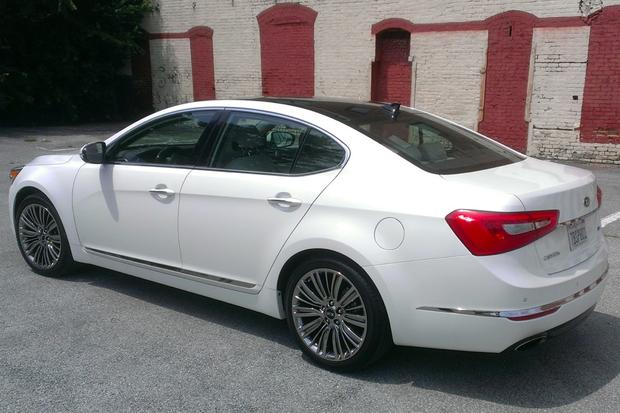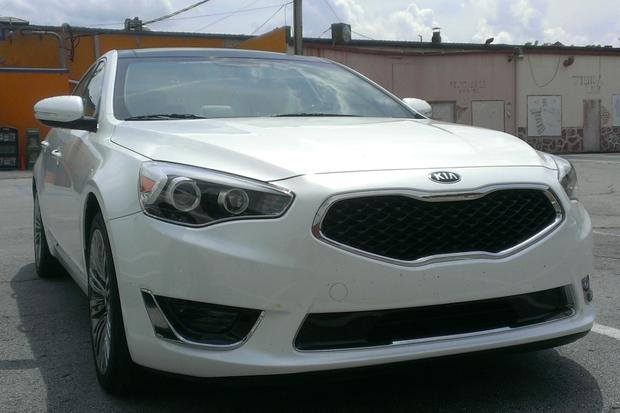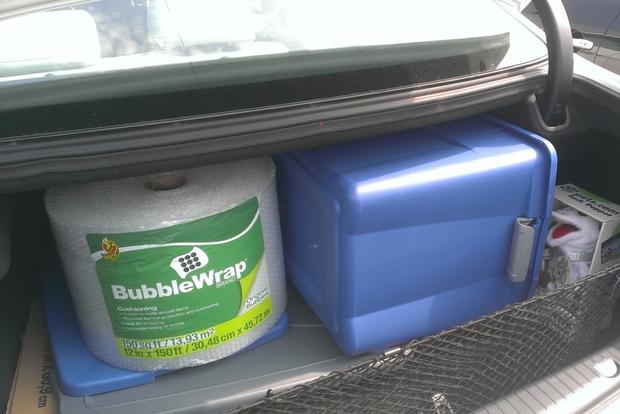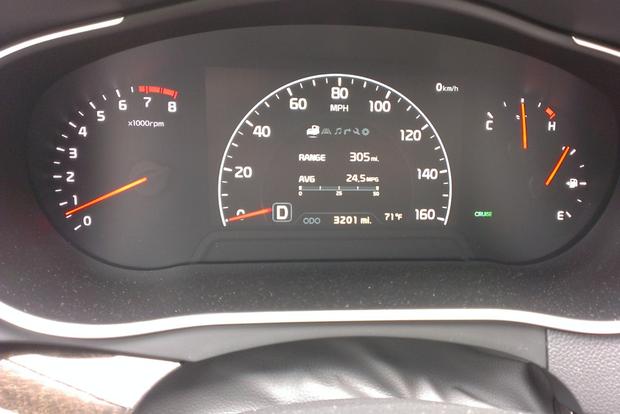 Our site editor, Brian Moody, recently moved to a smaller house, so he's taken lots of back-and-forth trips to Public Storage, the old house, the new house and a local hotel (because the old house sold before the new house was ready). Many of these trips have been in our long-term 2014 Kia Cadenza. While Brian has appreciated its comfort, the sedan's trunk isn't quite up to snuff. The size is OK at just under 16 cu ft., but the opening access is too small for some of Brian's larger items. In fairness, large items like plastic storage bins, bubble-wrap and un-assembled boxes all fit.
Still, most everything else about the Cadenza has been to our liking. The sedan's luxurious disposition is especially noteworthy, with one staffer observing that it's one of the quietest and smoothest sedans he's ever driven. The same goes for the excellent seats, which are highly comfortable on long and short journeys alike. Please, every automaker add extending seat bottoms, it really makes a huge difference in how we perceive the whole car. The Kia Cadenza has the feature and it makes all the difference in the world. Moody also says that the Cadenza's Infinity audio system's sounds really good, but an extra USB port would be welcome.
The Cadenza is good-looking too. It's not just our opinion, several people have approached us asking "Is that a new Jaguar or is it an Audi?" If making sure everyone else knows you're driving a luxury car is important to you, the Cadenza delivers. It does turn heads and it does leave people with the impression you have something that's a cut above the average Accord, Camry or Jetta.
Speaking of the gadgets in our Cadenza, we're especially impressed with the car's navigation system. It's not especially fancy, and it doesn't offer any special parlor tricks, but it's easy to use, it gives clear directions, and it offers a large, bright screen. Here, simplicity does the trick, and we wish more cars would follow suit.
So far, we've really enjoyed our time with the 2014 Kia Cadenza, and we're eager to spend some more time with it in a setting that doesn't involve jamming large moving boxes in the trunk.